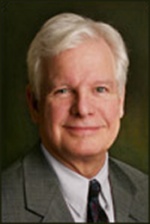 Update: Nov. 18, 2014 - Mede Analytics of Emeryville, Calif., announced it bought OnFocus on undisclosed terms. Nashville's Silvermark Partners was exclusive financial advisor to OnFocus.-Ed.
Up 'til yesterday, the 23-year-old Nashville consulting firm founded by healthcare veteran Ron Galbraith has been busy, but quiet.
On Thursday, however, Management 21 Inc. announced it has attracted investment from Nashville-based Solidus Company. Also, the company has re-branded itself as OnFocus|Healthcare, hired a new sales executive and is launching a new software-as-service offering.
The new product, Enterprise Performance Management, will be marketed as OnFocus|epm™, and is intended to render healthcare organizations' operations and processes transparent to management, enabling executives to take informed action on-the-fly, as metrics change.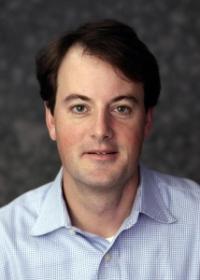 In an interview with VNC yesterday, OnFocus CEO Steve Mason (at left) declined to provide details of the Solidus transaction or regarding OnFocus revenue. However, with a grin in his voice, he added that annual revenue is sufficiently "north of a million" to make it "very interesting." He indicated the company prefers at this point not to divulge financials that might attract unwanted attention to the company and its targets.

Mason also said "80 percent" of new capital is being directed toward sales and marketing, with the balance available for software tweaks, if any, or other needs.
Mason explained that founder Galbraith still leads OnFocus' consulting practice, which has done business for years as M21Partners. Galbraith also retains a share of ownership and remains chairman of the board. OnFocus owners now include Solidus, Galbraith, Mason, Senior Vice President Jerry Reardon, Vice President Steve Vertrees, and Senior Advisors Jim Stokes, Keith Argenbright and Dale Sargent.
Galbraith confirmed during an interview this morning that he is the "conceptual architect" for EPM, establishing requirements and outputs for the tool by drawing on decades of consulting and his six-year stint as an HCA executive.
Galbraith's name is also associated with education about moral reasoning, decision-making and ethics, issues that are increasingly salient in an era of mounting pressure on healthcare executives -- and their vendors -- to meet expectations related to performance, efficiency, transparency, quality and other measures. Galbraith has published on these topics and, early in his career, lectured at Peabody College of Vanderbilt University.
Mason said EPM had been entirely developed internally by OnFocus technologists, led by now-co-owner Vertrees. Prior to joining OnFocus, Vertrees served with Mason at Qualifacts Systems Inc., the Nashville company Mason co-founded in 2000 with now-Gov. Phil Bredesen.
Mason also announced that Michael Pote joined OnFocus in September as vice president for sales and marketing. Pote was HealthStream Inc.'s senior vice president for sales and marketing for seven years, ending in 2004.
In an interview this morning, Pote essentially reasserted his company's claims in a press release yesterday that newly developed EPM is "first-of-its-kind" and the "first fully integrated" solution to executives' need to monitor their enterprises at all levels, and to respond adroitly to reported variances.
In a release yesterday, OnFocus explained EPM, thusly: "Without replacing or adding new systems, onFocus|epm links data from key performance indicators from across the hospital with strategic and operational objectives, action planning, progress tracking, alerting and reporting through a single 'closed loop' Web application that is easily accessed by decision makers throughout the organization - enabling hospital leaders and managers to more efficiently and effectively direct, coordinate, measure and improve the performance of their organization on critical business objectives."
The company's new marketing dollars will doubtless be directed toward rapidly introducing the new EPM product to prospective customers, many of whom may have seen only earlier prototypes.

Contacted by VNC for comment on OnFocus' announcement, one prominent local healthcare IT executive said Thursday he had, some time ago, observed OnFocus' "prior incarnation" of the technology and had not found it significantly different from other available technology. He noted, however, that he has not been privy to the new EPM product.
Pote told VNC this morning that OnFocus had found that an earlier tool was "not what people wanted" and the company had proceeded to develop EPM, which he said currently has no peer in the marketplace.
Pote said response from potential adopters of the new EPM has been, "you're on-track now," offering all the features they seek, with minimal front-end technology hurdles. EPM "went live" in April within Memorial University Medical Center at Savannah, Ga., after a period of beta status.
Before joining OnFocus, Pote owned USAI LLC, a company he formed to help medical or healthcare-oriented technology companies based in Israel market in this country. Pote told VNC this morning he is "winding-down" USAI. Pote, 47, also served more than two years as senior vice president for MDG Medical, the U.S. offshoot of an Israeli company that provides medication-management software and services.
Pote said this morning he has been in discussions with OnFocus management about the new offering for more than a year, has known Galbraith about 15 years and considers him his mentor.
VNC asked Mason whether OnFocus has a potential ally or competitor in the form of Nashville-based HealthStream, Inc., given that both companies focus in part on "competency" within healthcare institutions.

Mason said OnFocus' work is focused on development of managerial leadership and effective operational action, and is not linked to clinical practice. Mason acknowledged informal communications with HealthStream management over the months. HealthStream spokesperson Mollie Condra told VNC yesterday, "OnFocusHealthcare... is not a competitor. It is my understanding that we've always had a friendly relationship with them that goes back many years..."
Brentwood-based OnFocus has 10 full-time employees, according to Mason. Mason joined then-M21 early in 2007 and said he spent most of that year developing a business plan incorporating EPM, repositioning the company and related challenges.
Prior to founding Qualifacts, Mason, now age 40, ran operations of Camelot Care Centers, another Bredesen-linked business, for three years. Prior to 1997, he was a healthcare consultant. Mason earned a master's degree at Vanderbilt University, with a healthcare management certificate from VU's Owen Graduate School of Management. He earned his bachelor's at the University of Mississippi.♦