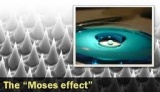 VENTURE INCITE (VI), based in Oak Ridge and thus far funded by Nashville-based Solidus, has secured an option to license Oak Ridge National Laboratory technology that is likely to propel the first of a series of VI startups.
VI Managing Director Scott Ewing told VNC that one of his company's new subsidiaries has been granted a six-month window to explore whether or not VI could successsfully commercialize "superhydrophobic" technology developed by ORNL scientists. Various groups have been racing to commercialize superhydrophobic breakthroughs in different applications, in recent years.

Ewing
Ewing would not say what product or application is the focus of VI's "field of use" exploration, citing concern that major corporations could quickly become competitors. VI paid $1,000 for the right to consider licensing up to three technologies for specific and as-yet undisclosed fields of use.
"Game-changing" or "disruptive" opportunities, rather than merely "incremental" technologies are the focus of Venture Incite, Ewing told VNC. VI's first option allows the company to explore a number of possible applications; the company is also simultaneously mapping paths toward a variety of potential co-investors who might be tapped if VI, Solidus and its affiliates decide to pursue commercializing the technology, Ewing explained.
VI is likely to become the parent of at least five LLC's that have already been chartered with the state and which now simply bear letter names A through E, Ewing confirmed. Venture Incite C is being used as the vehicle to explore commercialization of superhydrophobic technology. Venture Incite is preparing to pursue additional ORNL field-of-use options, said Ewing.

Gatto
A promise to create entities such as VI and Solidus' Nashville-based accelerator JumpStart Foundry were among the initiatives promised by Solidus in its winning Solidus TNInvestco entry. Solidus partner Vic Gatto told VNC that VI's model calls for identifying intellectual property that can be commercialized, joining with investors to fund the resulting new ventures, recruiting management teams and ultimately producing viable companies that create prized by-product: Jobs.
VI is not "some kind of phantom shop"; its core management group is rapidly coming together, volunteered Ewing, who is a former U.S. Navy aviator and military technology transfer expert, as well as a former Edward Jones representative in East Tennessee.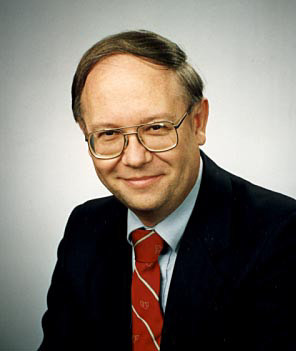 G. Carson
Other team members for VI C include principal investigator Gerald Carson, Ph.D., an expert in technology transfer, strategic alliance development, licensing, and technology platform development. Carson has during his long career been associated with S.C. Johnson, Johnson Wax, the Mayo Clinic and Oak Ridge-based Technology 2020's Center for Entrepreneurial Growth (CEG), among many other affiliations in the U.S. and Asia.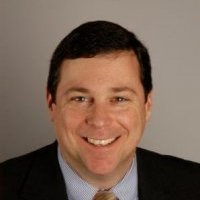 Williams
Maryville resident Scott Williams, 49, has been tapped as "market developer" for Venture Incite. Williams told VNC he has not yet begun full-time work with development-stage VI, and continues, for now, to run his commercial salvage business. His earlier career included being a financial advisor with MW Financial, seven years as co-owner of a New York State IT services and Web-hosting company, a stint as an IBM computer engineer and seven years as a U.S. Army helicopter pilot.
Securing the ORNL superhydrophic tech option is "exciting" for the entrepreneurs and investors involved, not only due to the "impressive" propriety aspects of the technology, said Gatto, but also because securing the option means "our company-building 'assembly line' has started." Gatto and Solidus founder Townes Duncan developed the Solidus TNInvestco gameplan, which was influenced by their own entrepreneurial and venture-capital experience, as well as by observing the success of Y Combinator, TechStars and other accelerators, Gatto explained.
As previously reported by VNC, investors in Venture Incite -- in addition to Solidus, Solidus TNInvestco and Ewing -- include several executives who are also associated with Oak Ridge-based Technology 2020's Center for Entrepreneurial Growth (CEG); independently, the CEG has working relationships with UT-Battelle, the organization that manages ORNL under federal contract.
Gatto, Ewing and a CEG source told VNC that, as Gatto put it, "proper controls have been put in place" to ensure no actual or perceived conflicts of interest occur.
Gatto also noted that Solidus and VI are continually working to create alliances with institutions statewide, including EmergeMemphis, Memphis BioWorks Foundation, various Chattanooga groups, East Tennessee State University, Y-12 National Security Complex, Bullpen Ventures, Nashville Entrepreneur Center, Tullahoma-based TNInvestco NEST-TN and others.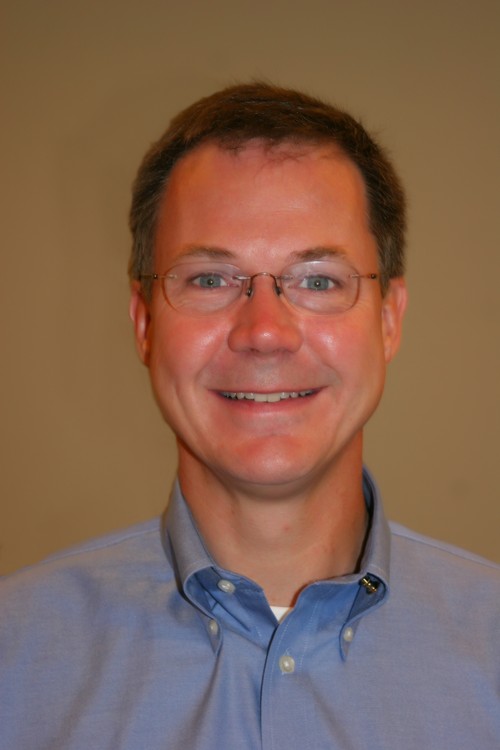 Paulus
As of June 14, ORNL technology transfer director Michael Paulus, Ph.D. said VNC ORNL had received a total of about 25 inquiries related to the "Top Innovator" options process; inquiry and participation require no prior relationship with ORNL, Paulus told VNC.
Ewing and Paulus explained that VI's option was secured through the "America's Next Top Energy Innovator" program, which was announced by DOE March 29 and which is closely aligned with the Obama Administration's StartupAmerica program; the program is designed to make it easier for industry to access the national laboratories' intellectual property and to proceed at a faster pace toward commercialization. (Solidus accelerator JumpStart Foundry is linked to StartupAmerica via its membership in the TechStars Network.)
In separate interviews, Ewing and Paulus stressed that the U.S. Department of Energy and ORNL technology transfer and commercialization options and licenses are open to all interested parties without regard to prior relationships with ORNL, if any, in keeping with what Paulus referred to as "fairness of opportunity" principles to which he said ORNL strictly adheres. Ewing noted that VI's targeting of the Lab's intellectual properties was triggered mainly VI's proactive study of tech transfer opportunities, the ORNL tech transfer web presence and by VI's attendance at UT-Battelle's Spark and Bridging the Gap conferences.
Shortly before VI became the first Tennessee company to secure an option under the "Top Innovator" initiative, ORNL granted its first option under the Innovator program to Chapel Hill, N.C.-based Alpha V, a startup that is addressing a challenge associated with electrical power transmission without transmission wires, Paulus said. (Related info here.) Other VNC research suggests that Alpha V has previously sought Defense and-or Homeland Security funding for work related to creating ultra-longlived power sources for sensors that may be used remotely by U.S. Special Forces and others to detect combatants or terrorists. Fort Bragg in North Carolina is a center of U.S. Army special-operations training and command.

Regarding the origins of superhydrophobic interests: ORNL announced in 2007 the development of a process to produce nano-structured porous structures for use in developing special coatings. The resultant nano-materials' features include being highly water repellent and less subject to corrosion, among other traits. ORNL said in a 2007 release that the new technology could result in "a new class of water repellant products, including windshields, eyewear, clothing, building materials, road surfaces, ship hulls and self-cleaning coatings. The list of likely applications is virtually endless."
ORNL's online superhydrophobic portfolio shows more than two-dozen titles available for licensing; another page lists numerous "fields of use."
Earlier this year, Venture Incite won a Tennessee Technology Development Corporation (TTDC) tech-maturation grant of $50,000 to support exploration of commercialization of Code4, a relatively lightweight ceramic-metal (cermet) armor material for ballistic protection of military and law enforcement personnel.
Access to the Code4 technology is via Y-12 technology transfer. Shawn Carson, a CEG executive, is a key team member for the Code4 project (related item here). VNC