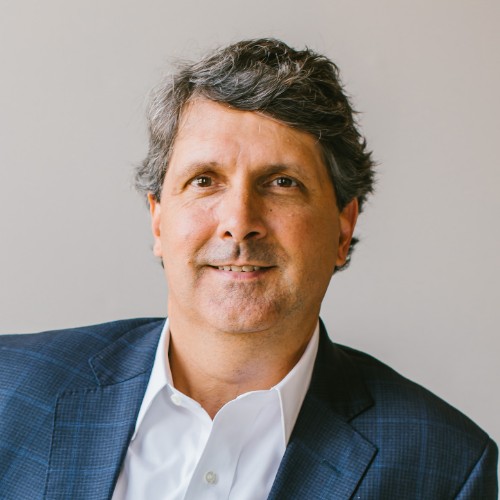 UPDATED Sept. 26, 2023 - Stockholders voted to extend the combo deadline til Jan. 12, 2024, SEC filing here. Sept. 9, 2023 - LOCCA filed its definitive 14A on Sept. 8, showing the stockholder meeting set for Sept. 25, 2023, following a redemption deadline of Sept. 21, 2023, and other items. Our Sept. 7 story below. - Editor
MEMPHIS-based Live Oak Crestview Climate Acquisition Corp. (LOCCA) on Aug. 30 made a preliminary SEC filing ahead of a prospective request of shareholders that the company have until Jan. 12, 2024, "to complete a merger, capital stock exchange, asset acquisition, stock purchase, reorganization or similar business combination" with one or more other businesses.
Gary Wunderlich, co-founder and managing partner of Live Oak Merchant Partners, put together LOCCA and has probably led more SPAC undertakings than any other person in Tennessee. He partners in his firm with Richard Hendrix, based at Hilton Head, S.C.
Wunderlich, with an economics degree from University of Virginia and a master's from University of Memphis, founded Wunderlich Securities in Memphis in 1996 as a full-service investment firm. It achieved annual revenues of more than $120MM by 2017, when it became a subsidiary of B. Riley Financial (RILY).
He explains how SPACs fit strategically within his Merchant Partners' plans, on this overview page and his LinkedIn profile is here.
LOCCA's fate remains in-play: In-line with SEC requirements for special purpose acquisition companies (SPACs) such as Live Oak Crestview, from Sept. 27, 2021 when Live Oak Crestview's IPO was consummated, the Company had 24 months -- i.e., until the 27th of this month -- to complete one or more authorized transactions.
LOCCA's ultimate S-1 filing said that the business remained free to "pursue an investment opportunity in any business or industry, we intend to pursue business combinations with companies in the climate and sustainability spaces (collectively, 'Climate and Sustainability') which facilitate the Circular Economy, progress via the energy transition away from fossil fuels, enhance food chain continuity, recycling and alternative sourcing, as well as mitigate greenhouse gases and reduce plastic waste in the environment."
According to the Live Oak Acquisitions strategy page online, LOCCA has sought a business combination in the $500MM-$2BN enterprise-value range.
LOCCA shares were trading this afternoon at about $10.35, with a market cap of $258.75MM (NYSE:LOCC), seemingly the highest tick since launch. On July 31, Simply Wall Street reported institutions held a 56% stake in LOCCA.
The current generation of SPAC or "blank check" sponsors grab much-deserved attention when they very publicly throw their hats into the ring, although the ensuing process has its ups and downs.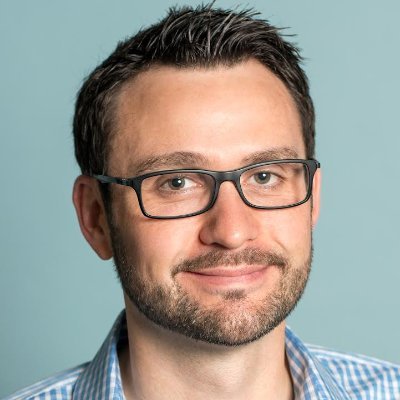 Rich Williams
► SPAC excitement was a good bit higher when, in late 2020, Ark Global Acquisition Corp's Rich Williams decided he should run that effort from Nashville, as VNC reported at the time.
VNC notes that Williams is, according to his LinkedIn, now a member of the board of directors of Nashville-based Built Technologies, developer of a construction lending software platform that has more than 300 employees and 30 or more investors.
Built is led by CEO and Director Chase Gilbert.
A tech-centric, rapidly scaling company like Built -- with valuation recently estimated at about $1.5BN -- must surely be in the sights of every type of corporate and institutional investor, including SPACs -- not withstanding the fact that Built has made two tranches of layoffs, so far this year, in the face of commercial and residential real-estate headwinds.
► Also, as widely reported -- though it it may not be his biggest concern -- Former President Donald Trump may have been relieved to learn this week that his eponymously named media and technology group might still strike a deal with a SPAC named Digital World Acquisition Corp.
Earlier this week, DWAC won its board's approval to extend its deadline for completing a combination from tomorrow, Sept. 8, to Dec. 8 this year.
That decision's impact on the stock is yet to be determined. This was the second Digital Acquisition extension its board has allowed.
If you're wondering: Yes, Truth Social's owner reportedly "truthed" the deadline extension news this week. AP coverage here. The Street. Washington Post. New York Times.
Brad Martin
► In a much lower-key atmosphere, Memphis-based Brad Martin's Riverview Acquisition Corporation successfully combined a year ago with Little Rock-based Westrock Coffee. SEC here. Westrock, by the way, also won investment from the Haslam Family office in Knoxville, where Andrew Seamons, a former advisor the Hyde family office in Memphis, oversees the portfolio.
► There was also Nashville-based Charlie Martin, whose pockets are widely regarded as deep enough to pull off most deals unilaterally, and whose First Digital Health Acquisition Corp. went away silently, while he continued the business of his Martin Ventures investment firm with no apparent hiccups.
LOCCA DETAILS
LOCC Sponsor LLC was the principal backer of the SPAC, and Sponsor's executive officers and directors, as a seven-person group, hold the largest minority portion of Classes A-B Common stock in the Live Oak Crestview. The Aug. 30 filing also lists numerous other institutional and individual beneficial owners.
Three other stockholders hold an aggregate 21.1% of A-B Common: Atalaya Capital Management; Adage Capital Management; and, Cantor Fitzgerald Securities.
Upon completion of its IPO two years ago, the company reported that it raised a combined $207MM from the IPO and the sale of private placement warrants.
Thus far during the IPO-offering process, The SPAC's costs and deferred obligations totaled approximately $17.4MM, according to the Aug. 30 preliminary 14A filing.
The day and time of the online-only special meeting of stockholders -- who might need to deal not only with the question of deadline extension, but also with issues around public-shares redemptions, meeting-adjournment proposals that might arise, trust account liquidation and other matters -- were not included in the Aug. 30 14A.
The same 14A filing notes that the board of directors "may elect to abandon the Extension Amendment Proposal, the Founder Share Amendment Proposal or the Liquidation Amendment Proposal at any time and for any reason without any further action by our stockholders."
The estimated per-share price at which public shares could be redeemed from the trust account was also not provided in last week's filing.
Should stockholders reject an extension of the combination deadline, the board and management will have up to 10 days to wind-down the company and redeem public shares of stockholders. At the shuttering of the company, warrants issued within the IPO expire worthless.
The planned shareholder communication and proxy voting statement (included in the Aug. 30 filing) are to be submitted over the signature of John P. Amboian MBA, who is chairman of the SPAC's board of directors.
Amboian is, among other interests, a private investor, as well as the retired former chairman, CEO and president of Nuveen Investments. He is also a former treasurer of Kraft Foods Inc., according to his profile with Chicago-based Adams Street Partners LLC, for which he is a member of the board.
ADVISORS & SERIES
Outside advisors around the LOCCA activity have thus far included, book-running underwriters Jefferies and BOA Securities. WithumSmith+Brown provided the opinion on the company's books.
Securities specialists included attorneys from NYC-based White & Case and Houston-based Vinson & Elkins.
For the record, Live Oak previously formed three other SPACs:
► Live Oak Acquisition Corp I IPO'd May 2020 and in December 2020 completed an acquisition of Danimer Scientific (NYSE: DNMR), a producer of biodegradable plastic feedstock solution.
► Live Oak Acquisition Corp II (NYSE: LOKB.U) also IPO'd December 2020 in May 2021 announced a combination with Navitas Semiconductor, the industry leader in Gallium Nitride (GaN) Power ICs.
► Live Oak Mobility Acquisition Corp (NYSE: LOKM.U), a blank check company targeting the mobility and motion technology sectors, priced a $220mm IPO in March 2021 and was originally seeking business combinations in the $500mm-$2B enterprise value range.
However, six months ago in March, Live Oak Acquisition managers announced redemption of shares and filed for termination of registration and reporting for Live Oak Mobility Acquisition Corp. From the outset, LOKM had said it was likely to pursue "a target business in the mobility and motion technology sectors, which could include but not be limited to emerging technology companies, component/material suppliers, infrastructure providers and other mobility-related services."
Live Oak Mobility also had sought targets in the $500MM to $2BN range.
RESOURCES: Resources: HBR | Schroders | Forbes | Tutorial | Investopedia. VNC
. last edited 1651 cdst 26 September 2023
---