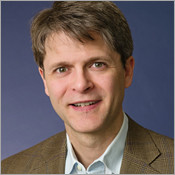 SSM PARTNERS based in Memphis is unlikely to comment for some time on the Growth Equity III raise for which they filed last week -- with no target specified.
Meanwhile, Venture Nashville's earlier conversations with SSM Managing Partner Casey West suggest that investible companies in Tennessee, particularly the Nashville area, will be very much on the firm's radar.
As we reported in 2Q 2018, SSM had then raised a total of about $350MM and had invested in perhaps 60 companies. SSM as it is now known traces its lineage to 46 years ago.
Not only does West frequently scout Nashville from his Memphis base, he was also permanent party in Music City during seven years with the Nashville team of Pharos Capital, headquartered in Dallas.
At the moment, none of SSM's 10 active portfolio companies is based in Memphis.
In fact, one recent eyebrow-raising deal was anchored in California: SSM took out a Series A round with its $27MM bet on bet on Roseville, Calif.-based Kukui Corporation, which offers a digital-marketing solution for the automotive aftermarket.
West told VNC that the Kukui transaction is the type SSM may do more of, in years ahead.
He also took pains to ensure we understood that Kukui had achieved "pretty significant revenue scale, but had simply never raised institutional capital." So, while it was the company's first letter-round, Kukui is "not the traditional 'Series A' company from a stage standpoint," he added.

During a panel discussion of Nashville Health Care Council this spring, West left no doubt that he and SSM are 'long on Nashville.'
"I love the town," he said, adding that the change in Nashville's entrepreneurial culture in the past 10 or 15 years has been amazing.
The expansion of the Nashville community and the explosive growth of young startup team members and founders who bring "youthful exuberance" and "crazy ideas" to Nashville is astounding to someone who remembers what Nashville was like before companies such as Passport Health Communications arose.
Passport started in the Nashville area in 1996 and sold in 2013 to Dublin-based Experian for a reported $850MM.
West said he believes that, in the context in which the word is commonly used, there are few truly "disruptive" ideas in healthcare anywhere in the U.S. He said this is partly because the healthcare services sector is not susceptible to disruption, in the sense of introducing "revolutionary" products or services that touch millions.
Moreover, he said, whereas the case can be made that Silicon Valley is "the center of [tech-driven] disruption in the U.S.," the Valley has, in his view, a "very spotty track record" with respect to the capital they consume, the value they create and their impact on the markets they serve.
He cited ProviderTrust, a Nashville startup in SSM's portfolio, as having gained tremendous maturity, with relatively little capital, compared with Valley startups.
ProviderTrust focuses on "data science of exclusion monitoring, license verification, and sanction screening" for acute and post-acute providers, payers, and vendors. Nashville-based FCA Venture Partners, Clayton Associates and XMi High Growth Development Fund (a TNInvestco fund) have also been among ProviderTrust investors.
Knowledge of healthcare services is in particularly short supply in the Valley, he said, and few can navigate the layers of healthcare business and operations necessary to introduce anything but "incremental" change, rather than massively disruptive goods and services.
Even actors fervently wishing to be more "creative" in solving healthcare and related insurance problems soon realize they are constrained by reimbursement rules, payment methods, revenue models, and each person's own "vested interest" in the status quo.
Though it can be "a healthy thing to strive for disruption," West said a larger factor making him "very bullish on Nashville" is that the city has a real chance of becoming "a place where young people can do really interesting things and have fun doing it."
The key is "attracting young, talented people with aspirations and time. Once we've got that going, something's going to happen," added the 47-year-old.
SSM Partner Hunter Witherington is associated with SSM's July 26 filing. Previous SSM Partners coverage here. VNC
.
---