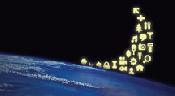 Nashville-based Internet startup Moontoast LLC aims to connect people with problems to experts with solutions, worldwide.
Moontoast is claiming a giant step forward in the creation of networks of knowledge and expertise, by offering a platform for live "face-to-face" video connections between client questioners ("Seekers") and participating consultants ("Experts").
The scope of Moontoast's ambitions is clear in its tagline: "Together We Know Everything." The platform is open globally to all comers, addressing an infinite array of topics, with regulation and quality assured mainly by strong terms of service, now-familiar social-media ratings and volunteer reporting of abuses.
Moontoast tools allow inquirers to search for experts, schedule two-way video sessions with the gurus, and communicate asynchronously with them via messaging or e-mail. Sessions' pre-determined prices are set by the experts, who may adjust their charges based on market demand for their time at varying pricepoints.
Moontoast was officially announced last week during the South by SouthWest Festival's Accelerator venture showcase, in Austin. Moontoast executives say they believe they made the splash they intended with their brand launch during SXSW – a venue deemed likely to attract influentials, including investors, who are most attuned to evolving social media.
Although the company's site is still in its beta phase of development, the founders say they've already connected their venture to investors who include Vince Gill, Amy Grant, Wynonna Judd and Kip Winger. While three of those names are Country icons, Winger is a still-evolving performer who, in addition to his band Winger has played bass with Alice Cooper, performed with Alan Parsons and, in 2008, offered a solo album.


Moontoast is the brainchild of three co-founders, including Interim CEO Joe Glaser (left), owner of Glaser
Instruments in the Berry Hill area and an innovator in production and repair of instruments; and, Chief Technology Officer Marcus Whitney (right), whose East Nashville-based Remarkable Wit consultancy is working toward a sweat-equity position in Moontoast. Whitney is a former partner in Nashville-based Emma (Cold Feet Creative) and remains allied with that firm.
The third co-founder, veteran pedal-steel guitarist Bucky Baxter (left), is credited with conceiving the enterprise that became Moontoast. In Moontoast's telling, Baxter gave birth to the idea while driving along I-65 near Nashville. Nonetheless, thus far, Baxter is better known for his instrumental roles in performances by Bob Dylan, Beastie Boys and R.E.M.
Glaser told VNC during an interview Friday that Moontoast's launch has been accomplished in about eleven months with less than $500,000 in capital invested by himself and others from Nashville, the Bay Area and the music industry. He emphasized Moontoast's current business model relies entirely on taking a slice of each session fee, whereas in future advertising and other revenue streams are likely to be developed.
Next up? Glaser said Moontoast is considering pursuing A-round financing and has had preliminary conversations with

venture capitalists. He said no target figure for the round has been established, and several business models and scenarios are under consideration. A key component, Glaser said, is potential strategic partnerships with companies or industry groups. He would not elaborate.
The Moontoast management team believes the company stands apart from other providers of expert networks, in that through any Web browser all parties may access "live face-to-face video" sessions.

At the same time, the executives are doubtless aware that NASDAQ CM-listed LivePerson and Mahalo, as well as Google and other companies, agencies and institutions have been working to perfect knowledge discovery, communities of science (COS), expert networks and similar frameworks.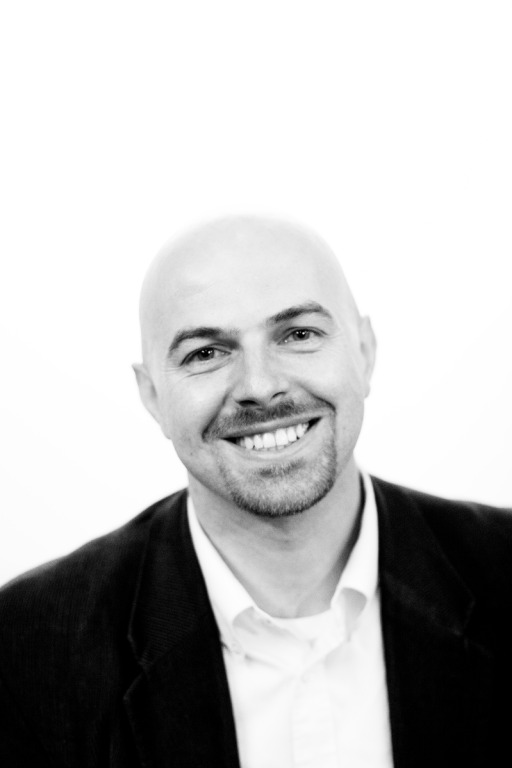 Among other Moontoast execs, Brent Moseng (left) wears Moontoast's chief operating officer and chief of sales hats. He has recently done business as Moseng Consulting, having six months ago left his job as a product-development director for Franklin-based Cybera Inc., a communications networks provider.
Moontoast Chief Content and Brand Officer Mike Haje (right) carries the marketing, advertising and promotions
portfolio. The company said Haje remains general partner of New York City-based 77 Ventures, which Moontoast describes as "a venture capital and branding company." Haje's earlier career included stints with widely recognized advertising and creative agencies, including JWT, Fallon and Hal Riney and Partners. Earlier, he was active in the fashion and motion-picture industries.

Haje, who joined Glaser and Whitney in the VNC interview, stressed that "live and with a human" affords users the immediacy and nuance of personal conversation, which elevates the transaction far above textual research or viewing "canned" videos online.
VNC research indicates Moontoast's corporate charter was filed in June 2008 by Stephen Wood, an attorney with Baker Donelson Bearman Caldwell & Berkowitz, in Nashville. Also, the Moontoast logo – a crescent Moon incorporating learning symbols – was developed by Phoenix-based OVO Creative Group. Moontoast employs Magento e-commerce software and services from Los Angeles-based Varien (IRubin Consulting). Payment processing for expert sessions is executed via PayPal accounts.

In conversations with the management team, the origins of the name Moontoast seem murky, although Glaser notes the name is increasingly associated with "toasting all of human knowledge." In addition, derivatives such as "Moontoasters" and "being Moontoasted" are gaining currency. ♦