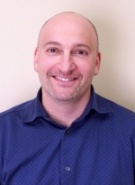 Nashville-based Border Jump LLC aims to help U.S. online retailers overcome barriers to selling goods to Latin American consumers.
Border Jump CEO Bobby Frank told VNC yesterday that Latin American consumers who try to shop via U.S. retailers' websites often become so frustrated they abandon their online shopping carts.

Frank said impediments to sales include English-only language, credit cards that don't work across borders, no international shipping price information, forms that don't accommodate delivery-address formats of other cultures, and many other problems.
Frank explained that by partnering with Miami-based Aeropost International Services, Inc., a shipping agent, Border Jump can promise U.S. retailers a Latin American-friendly landing page and e-commerce system; and, will be able to connect consumers with Aeropost's delivery infrastructure in nearly 50 Caribbean and Latin American nations and territories.

According to Frank, Aeropost represents strong leverage for Border Jump, because the 22-year-old firm is tightly run with security and trade laws strictly observed; has about 500,000 customers; and, generated $54 million in revenue in 2008.

Short term, while the company's technology is readied for market, Frank said Border Jump plans to focus on launching advertising and promotion services (AeroMedia) for U.S. retailers who want to piggyback messages on Aeropost websites, shipment-status e-mails and other vehicles, which altogether comprise a sort of retail-media network.

From such business, Border Jump will earn income in the form of commissions on consumers' online sales and from placing adverts in Aeropost-Border Jump Internet communications.

To move farther, Frank said Border Jump needs to raise $1 million for development of technology and execution of marketing plans.

Partly for that reason, Border Jump's new website (replacing a temporary site) is about a month away and operational e-commerce tools are at least three months from introduction.

While there are potential investors within and outside the U.S., Frank said that here in town he will first target Nashville Capital Network and the Angel Capital Group.

Aeropost (through a holding company) owns 50 percent of the Border Jump venture, Frank said. Other owners, in addition to

himself, include Tom Jacobs, managing partner in Church Street-based Jacobs, Cohen & Associates; and Chuck Bryant, the fledgling firm's Stanford-education COO, who is a former IS and online-marketing director for publisher IdeaArts.

Frank, and hence Border Jump, aren't new to online retailing. Frank is CEO of Frank/Best International, an 11-year-old Nashville-based ad agency that generates about $12 million in capitalized billings annually, for such clients as American Honda Motor Corp. (power-equipment lines), Bancorpsouth, Blockbuster and Charter Communications, with 90 percent of billings derived from placing paid advertising.

Frank said the relationship with Aeropost sprang from his having grown up with Nashvillian Fredjoseph Goldner, who is Aeropost's chief financial officer and chief operating officer. Goldner has been with Aeropost five years and holds some equity in that company.
Goldner is better known here as co-founder of several earlier Nashville-based ventures, including Bluestar Communications Group, a broadband services provider that was absorbed by Covad Communications in 2000; and, Factory23, once a colocation and hosting center.
CentreSource, the 4th Avenue web-development and e-commerce firm, has been providing strategy and developing software specifications for Border Jump. Franklin-based Proud Lion is working on the Border Jump website upgrade. Frank said actual development of e-commerce infrastructure may be offshored to Costa Rica, where he said the IT talent pool is quite deep and affordable.
A native Nashvillian, 41-year-old Frank earned his MBA at Hofstra University, Long Island, NY; and, his bachelor's in pscyhology at the University of Michigan, Ann Arbor. ♦