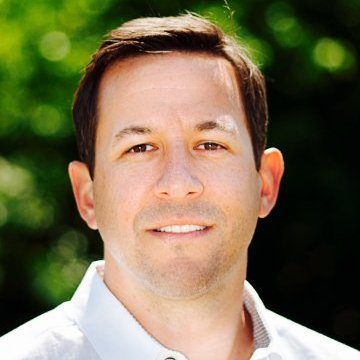 Updated 11 January 2017: TabletTable announced a licensing and distribution deal with Wisconsin-based Attainment Company.-Ed.
MANY healthcare products have their origins in a novice inventor's anguish upon seeing a relative or friend threatened, suffering, deprived or killed by health and medical problems.
No exception, Franklin resident Jeff Albee and his father were moved to pursue design and prototyping of a desktop platform for use by those with movement disorders that thwart their use of tablet computers and other modern devices.
Now, as founder and 100% owner of startup TabletTable, the younger Albee is reviewing his options for organic growth, a capital raise, product licensing and/or a strategic sale within anywhere from one to five years.
In reviewing priorities, Albee said he has dispensed with the notion of scaling-up the new specialized consumer-product business alone, and has no intention of leaving his dayjob as a practice lead within the Nashville office of global engineering, services and consulting company AMEC Foster Wheeler (UK:AMFW).
Although he said he's "pretty averse to just money for the sake of money," he readily acknowledged that he's a technical services professional, not a product marketer, and he's clear-minded about his personal limits. Asked his best public contact link, he provided several options here.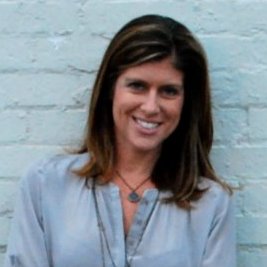 Shannon Welborn
Based on initial responses he and Partner Shannon Welborn have gotten from users, educators and care providers who've used the handful of demonstration units he has on-hand, he believes he can get to $1MM-$1.5MM revenue within two years, but would certainly want a partner once beyond that point, if not before.
Now, with no product on the shelves, he has about 100 backorders, with little promotion. Individual units are likely to sell at $175, a price-point chosen after gauging market response.
Cross-border markets in Germany, the UK and Australia look promising; and, related goods and services, including built-in electronic features, screen protectors and educational materials, also seem to have ready markets, he said.
Although Albee acknowledged that numerous manufacturers make assistive pillows, puff or eye control, arm rests and other devices, including wheelchair accessories, for use by some persons with tremors or other constraints, but he has found no direct competitors for devices supporting use of tablets, iphones and related devices by persons with very low movement capability. VNC's limited online searching turned-up no direct competitors.
His U.S. market opportunity is estimated based on a population of 21 million children, elderly and other persons with movement disorders, many of whom are served through schools, occupational therapy providers and caregivers. He said breakeven probably comes just beyond an 8,000-unit sales pace.
Albee said unequivocally he will follow-through in fulfilling the startup's mission, about which he is passionate.
There's progress: Within a week Albee is likely to give a green light to a China-based manufacturer to finalize his first injection molding order for inventory of v3.0 of his first product. His TabletTable trademark was recently approved and his provisional patent is in review.
About two years ago, upstate New York-based father Don Albee, working in his home shop, built several iterations of a wooden prototype of the product Jeff has now branded TabletTable. Dad, by the way, is controller for Summer Street Capital Partners, an M&A firm based in Buffalo.
Don Albee
That early craftsmanship was a grandfather's attempt to help his pre-teen granddaughter who has difficulty using computing and mobile devices, due to cerebral palsy.
Jeff Albee, 40, told Venture Nashville that the early models of the product proved so helpful to niece Hannah that his father gave him the design, urging him to pursue developing the product and bringing it to market for the roughly 40 million people suffering from movement disorders in the U.S., alone.
Albee registered his new TabletTable LLC here 14 months ago, then raised more than $16K in a Kickstarter campaign during 4Q 2015. Those proceeds augmented the roughly $50K Albee estimates he's put into the company since its inception.
Albee took pains to note that in addition to his formal advisors, he has found a great deal of counsel and support from his personal network, including Nashville Entrepreneur Center Entrepreneur in Residence Julia Polk, and executives and design staff at Griffin Technology in Nashville, among others.
Albee's standing advisory relationships include Ed Landquist and Jerry Sewell at Patterson IP Law, in downtown Nashville; and, Brentwood attorney Nate Litwin of Litwin & Litwin. He gets accounting backup from his father.
Notably, the undisclosed China molding producer has previously been thoroughly vetted by his advisors at Arciplex, a product/concept developer with a downtown Nashville office and existing China ties. VNC
.
---