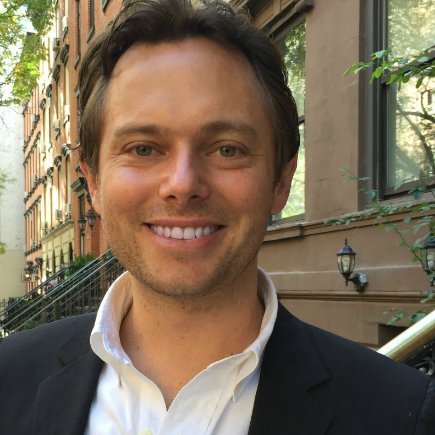 WHILE executives gathered today in Nashville to hear elite panelists discuss the evolving healthcare delivery continuum, two local startups today filed SEC reports on capital raises for companies with novel ideas on independent senior living and primary care in urban areas.
The panel on "Shaping the New Continuum of Care" drew hundreds of executives to Loews Vanderbilt today and was convened by Nashville Health Care Council.
At virtually the same time, Nashville-based HoneyCo Homes Society and Ampersand Health were out doing a little continuum-tweaking of their own.
HoneyCo President and CEO Zachary Watson confirmed for Venture Nashville today that the company has raised nearly $1.1MM (against a nearly $1.5MM cap) and is not actively pursuing additional investment. A Series A raise is likely to follow in 2017, he confirmed, declining to suggest a target for that raise.
HoneyCo aims to give seniors options for independent living beyond staying in their original home or entering a traditional senior-living community. The startup aims to mitigate indie-living costs, while supporting well-being and averting aging residents' social isolation.
HoneyCo's single-family rental (SFR) platform is augmented by an array of technologies to enhance the safety, security, home automation and connectivity of seniors living independently, as well as a social portal and robust program of community, education and other activities for seniors' peer groups.
Directly or via third-party contractors, HoneyCo can also provide for home modification for independent living and other goods and services.
Investors in HoneyCo include Initial Capital (represented by Alvaro Alvarez del Rio), Grey Wolf (Brad Greiwe) and Activant Capital (Steve Sarracino). Among other individual investors is Jonathan Abelmann, whose LinkedIn indicates he has previously served as managing partner of Dallas-based Invitation Homes, which acquires homes and leases them.
Similary, Nashville-based Ampersand Health, which offers primary care via clinics in urban markets, reported it has raised $5.1MM against a $7MM total offering.
Tim Petrikin
Ampersand is led by CEO Timothy Petrikin, CFO Lang Ashton and COO Andrea Kampine. Petrikin previously served with two healthcare startups led by entrepreneur Charlie Martin, Vanguard Health Systems and OrNda Healthcorp.
Directors listed by Ampersand today include Phil Hertik (retired chairman and CEO of Windsor Health), Peter Grua (apparently the fellow with HLM Venture Partners, Boston) and Jack "Tyrell" (VNC believes this is Jack Tyrrell with Richland Ventures), according to its website and SEC filing.
Ampersand management has not yet responded to a query placed this afternoon. This story will be updated as warranted.
Ampersand is opening primary care clinics that focus on improving the health of Medicare Advantage, Managed Medicaid & dual eligible members, according to 2015 media reports of its initial project in Philadelphia.
HoneyCo is actively searching for a full-time CTO, and is operating temporarily with a deliberately interim team.
Watson said his lawyers are with Mintz Levin and he currently banks with First Republic in San Francisco. A board meeting set for tomorrow should clear the way to choose an accountant and other appointments will be pursued in the domains of PR, interactive/web/social and related services.
The indie-living software and services provider also welcomes approaches from providers of complementary technologies for unobtrusively monitoring clients' well-being, and for providing other goods and services, said Watson.
Watson, a 30-something native of Santa Cruz, Calif., said he planted HoneyCo's flag in Nashville after exhaustive U.S.-wide research into demographics, community dynamics (including what he discovered was Nashville's "great ecosystem" of entrepreneurial, meetup and other social enterprise programs), real estates trends, and related factors.
The decision was soon reinforced by the fact that his wife, Pendry Watson, was accepted for Master's studies in the highly regarded University of Tennessee School of Social Work here, with a focus on gerontology. Watson holds a Stanford MBA and was previously president of an investment research provider for family offices, according to his LinkedIn profile.
Panelists during today's NHCC event included Narus Health Founder/CEO Michael Burcham, Amedisys CEO Paul Kusserow, Vanderbilt Health System CEO Wright Pinson, Contessa Health CEO Travis Messina and (moderator) David Gruber, M.D., a managing director of Alvarez & Marsal Health Care Industry Group.
One of the many highlights of the panel discussion came when Burcham warned that Health sector incumbents who rest on their laurels -- or become distracted by rampant M&A among payers and providers -- may soon find that new and potentially disruptive entrants in the healthcare sector will, regardless of whether their businesses succeed or fail, rapidly spur changes in consumer perceptions and expectations, leading many consumers to migrate away from previous providers. VNC
. last edited 6:05pm 14 June 2016
---