Apply by March 15, 2020, for Market Access Program
On entry, participants prepare to engage with customers, partners
Local and state-level grants-makers help fund momentum
Region's General Assembly delegation add support
Regional working group illuminates gaps in entrepreneurial sector
LaunchTN partners with SyncEC to expand market-access initiatives
UPDATED: 2 June 2022 - Sync Space Impact Report, 2021-2022
---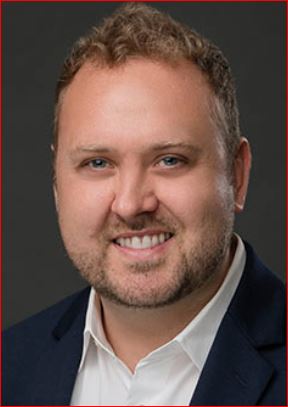 Heath Guinn
HEATH GUINN, a serial entrepreneur and economic-development advocate, says he aims to work in-harness with local allies to build a stronger entrepreneurial ecosystem in the region traditionally known as the Tri-Cities area, but now often now referred to as the Appalachian Highlands.
Guinn is founder and president of the new nonprofit Sync Space Entrepreneur Center, based in Kingsport. We'll refer to it here as SyncEC.
Guinn's efforts may provide a pragmatic model for those seeking an additional accelerants for rural economies or for under-developed niches in more populous markets.
He registered SyncEC with the state five weeks ago, on Jan. 8, but he'd been working toward the concept more than a year prior to that.
The Sync brand was chosen "to signify our desire to connect startups with BigCo opportunities as well as other entrepreneur service providers in a way to help elevate the entire ecosystem," Guinn told Venture Nashville.
As it prepares to begin its first cohort cycle, SyncEC is eager to hear from would-be participants whose companies are active in medical devices, software, community or population health, education technology, advanced manufacturing and-or materials, or related sectors.
Applicants can be a various stages of development, but must demonstrate they are now poised for live engagement with potential customers and strategic partners.
SyncEC's mission is to help young companies seize market-access engagement opportunities, including product or service pilots, purchase orders, contracts, research agreements, technology licenses, investments, or strategic partnerships.
With such ends in mind, SyncEC's Market Access Cohort (MAC) program is styled as an "accelerator" and draws ingredients from a variety of venture-based economic development models for advancing jobs-creation and wealth formation.
Whatever label is applied to it, at its core SynchEC is about high-impact blocking and tackling for growth.
► The revised applications deadline for its MAC program just ahead on March 15, 2020.
Guinn said applications are already coming in from within the Highlands and from elsewhere in the state, including Nashville. He has also identified prospective partners as far away as Dallas.
April 7 is the day companies accepted to the MAC cohort are to be announced.
Immediately after that, SyncEC staff, allies and selected MAC participants will develop rigorously detailed, results-oriented pilot programs to pursue with implementation partners. Guinn said welcomes conversations with further implementation partners, which will be matched with cohort members. All pilots are scheduled to go-live in early May.
Early momentum in launching the SyncEC program has come not only from Guinn lighting-up his business and professional networks, but also from broad collaboration with advocates and other allies, and from other economic-development efforts in the region.
Here's a sample of recent milestones that helped advance Guinn's proposal and-or contributed in a broader sense to the environment in which SyncEC and other regional initiatives are emerging:
► In July 2019, 10 members of the Tennessee General Assembly from northeast Tennessee wrote Launch Tennessee CEO Margaret Dolan to express their support of SyncEC creating "a medical accelerator" (pdf letter here). Guinn and supporters in local business groups had sought the legislators' endorsement as a further demonstration of indigenous support for the partnership with LaunchTN.
► In November 2019, a 6-page Entrepreneurial Action Group Report sanctioned by the mayors of Washington and Sullivan Counties was published with 13 substantial findings and a dozen recommendations for action. The six-page PDF report is here.

► Just a few weeks ago, in January, Guinn received commitments of $250K in grants he could use in pursuing other funding, with the City of Kingsport's Economic Development Board and Sullivan County the first contributors to sign-up for such funding. He told VNC he is cautiously optimistic that SyncEC will soon bring aboard the governments of Washington County and Johnson City as supporters.
► LaunchTN announced in a Feb. 4 press release that it had provided a $145K grant for SyncEC's market access program for the balance of the 2020 fiscal year, which ends June 30.
► Looking ahead: On March, 1 the SyncEC's board of directors will have its first meeting since they gathered to organize the organization. The board's chair is Sullivan County Mayor Richard Venable. The other directors are Kingsport Mayor Pat Shull; AccelNow Director John Campbell; and, a member yet to be determined from the Sullivan County Commission. Guinn, as president, also participates in board meetings. Additional board seats are likely to be created as the board adds members from the private sector.

Guinn said he is able to ramp the new program quickly, thanks in part to having previously experimented with the market-access model, while operating under the banner "Sync.Space 2020".
Now, he said, he is working to deepen relationships with his counterparts and colleagues throughout the Highlands entrepreneurial ecosystem, as well elsewhere in Tennessee and in other states where he has been exploring opportunities that would benefit Highlands vendors and-or customers.
Guinn's gameplan is designed to enable SyncEC within three years to operate without government funding. Meanwhile, both public and private funding are required.
Guinn said some recent grant funding is going immediately to help recruit a full-time SyncEC program manager and a part-time marketing specialist. He is also in late-stage discussions with potential legal advisors.
The recent LaunchTN grant surely added momentum to the SyncEC MAC pilot.
Asked about prospects for follow-on funding for SyncEC from LaunchTN in FY 2021, LTN Communications Director Wendy Malloy told VNC that if LaunchTN determines that the Sync Space partnership is successful, "we hope to build on our relationship," with the nature of any further relationship yet to be determined.
Though it has at times been active in far-East Tennessee in other ways, LaunchTN hasn't sponsored an "entrepreneurial front door" in the Tri-Cities/Highland region for several years.
During FY 2017, LaunchTN stopped making EC-level annual grants to nonprofit Johnson City-based AccelNow, which was one of LaunchTN's nine regional accelerator partners.
LaunchTN's resurgent interest in the region is spurred not only by the SyncEC pilot opportunity, but also by LaunchTN's determination to contribute to Gov. Bill Lee's push for rural economic development statewide; and, by LaunchTN's recent receipt of a sizable grant from the Appalachian Regional Commission (ARC).
Asked to review the steps by which he secured SyncEC's LaunchTN grant, Guinn explained that he first reached out to LaunchTN staff members in summer 2018, to share information on his own initiatives and to explore synergies with LaunchTN programs, including LEAP.
Then, in autumn of 2018, he briefly discussed his efforts with both CEO Dolan and her predecessor, Charlie Brock.
By spring 2019, he had gotten information on what performance expectations LaunchTN would have of a new regional partner and the parties had begun to discuss in earnest a possible contract.
During much of this time, Guinn was providing regular updates to LaunchTN staff on his on-going pilot: He had booked 31 transactions between startups and corporations, ranging from securing unpaid product demonstrations to paid engagements or purchases, with the largest individual transaction worth about $65K to the supplier. In a 12-month period, about $1.5MM from partners was spent or invested with startups for which he had secured engagements.
By autumn 2019, the parties had informally agreed upon the preliminary outlines of an agreement. Word of an impending agreement with LaunchTN was by then spreading in the region, partly as a result of Guinn's presentations before local leadership groups regarding his pilot work and his efforts to secure a partnership with LaunchTN.
The partners signed their contract in January 2020.
Guinn's market access model seems congruent the Local Executive Access Program (LEAP) that LaunchTN has been testing in some urban Tennessee markets for several years.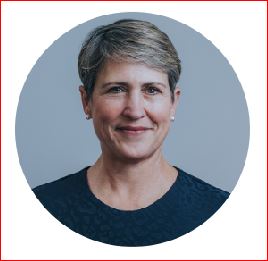 Margaret Dolan
In a LaunchTN board meeting in April 2019, Dolan told her board that LaunchTN planned to "rebrand" and expand its potentially revenue-generating LEAP program, and would soon pilot a new market-access program in East Tennessee. The minutes of that meeting contained no direct reference to SyncEC or Sync.Space 2020.
In addition, as VNC reported in January, LaunchTN's recently revised "market strategy" emphasizes improving corporate or "Big Co" engagement opportunities for Tennessee businesses. The nonprofit vows, for example, to "Relentlessly target a curated list of Big Cos and startups to develop a framework to leverage mentor network[s], Network Partners, and ecosystem builders [while optimizing] the participation of Big Cos." Strategy document PDF here.
If SyncEC's partnership is found to be both valuable and sustainable by both parties, the Highlands region's profile within the state's entrepreneurial ecosystem is likely to rise to unprecedented levels.
IN THE HIGHLANDS, in addition to Sync Space Entrepreneur Center, there is an array of startup and small-business resources, including but not limited to the following:
ACCELNOW continues to put an oar-in to advance the region's entrepreneurial ecosystem, and it is the licensee for the use of the Co.Starters startup training program. Another 9-week Co.Starters cohort begins Feb. 25, 2020, details. The Entrepreneurial Action Group's report gave a nod to AccelNow's important early role in the region. AccelNow was quartered its first two years in an office in the Innovation Lab on the campus East Tennessee State University (ETSU). Its founders collaborated with staff and faculty of ETSU's College of Business and Technology and the university's Office of Research and Sponsored Programs Administration.
FOUNDERS FORGE - Director: David Nelson (founder of BrewFund), Johnson City. Founders Forge is organizing an entrepreneurs roundtable discussion, the morning of Feb. 20, in Johnson City. Details here.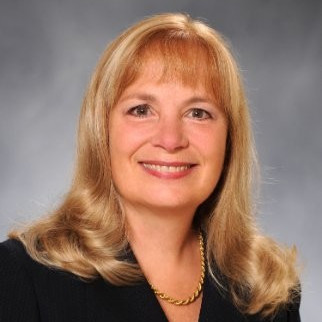 Audrey Depelteau
INNOVATION LABORATORY (East Tennessee State University) - Director: Audrey Depelteau, East Tennessee State University, Johnson City.
INVENTOR CENTER -- Kingsport. A Makerspace and 3D Print Design Build shop. In addition to heading Sync Space, Guinn is president of the Inventor Center, but expects by midyear to hand those reins to someone else, while perhaps continuing to serve as a director.
KOSBE -- The Kingsport Office of Small Business Development & Entrepreneurship, which in collaboration with ETSU sponsors the Tennessee Small Business Development Center (SBDC) in Kingsport.
LAUNCH Tennessee (Tennessee Technology Development Corporation, TTDC) -- A landing page on this website gives readers channels for exploring the market-access program, which obviously is continually evolving. LTN Partnerships Director Brittany Burgess is among key contacts.
OTHER REGIONAL incubators, coworking and maker spaces include: CoWork Bristol (Bristol), Holston Business Development Center (Holston), and Spark Plaza (Johnson City), among others.
Guinn's own commercial interests include 5 Point Properties LLC, a real estate developer; and 5 Points Media, which supports industry niche marketing and technology implementation, according to his LinkedIn profile.
Guinn earned a bachelor's in digital media at ETSU in 2003, and earlier pursued computer studies at Northeast State Community College in Blountville. He and his wife reside in Sullivan County.
In 2017, Guinn created for-profit Sync Space LLC, a 4K-sq.ft. co-working site, and a related entity, Sync Space Holdings LLC, according to state records online. Currently, the new SyncEC resides in the Sync.Space coworking site.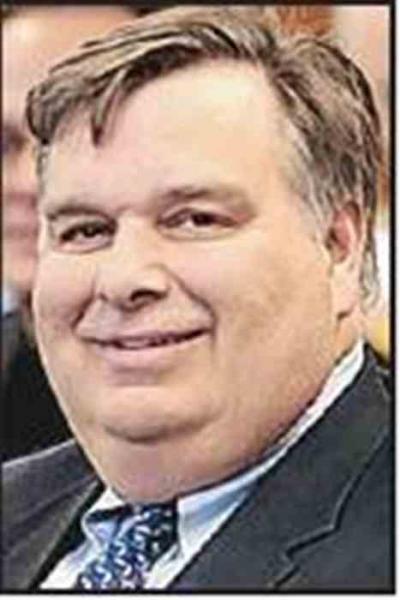 John Campbell
BACKSTORY: The facilitator of the Entrepreneurial Action Group report mentioned earlier in this story was John Campbell, a retired former city manager of both Kingsport and of Johnson City. Today, he continues to represent a scaled-down AccelNow, which fields volunteer advisors and deploys licensed Co.Starters entrepreneurship programming.
As mentioned earlier in this story, AccelNow lost its full regional-accelerator status with LaunchTN about three years ago.
About the same time as AccelNow's down-scoping, LaunchTN also ended funding for the full-EC roles of the Northwest Tennessee Entrepreneur Center, in Martin; and, Southern Middle Tennessee Entrepreneur Centers (SMTEC), which served Tullahoma and surrounding region.
Soon after losing those grants, both the Martin and Tullahoma entrepreneur centers ceased operations.
But, there's recent good news in the Martin and Tullahoma regions:
In Tullahoma, Relevance Capital now has under its wings several entities previously allied with the SMTEC and other entities. And, Relevance Capital has since opened a Brentwood office.
Meanwhile, in West Tennessee a new coworking space -- dubbed The Runway -- will soon be opened as a collaborative effort of the Tennessee Small Business Development Center and the University of Tennessee at Martin (Director: Landy Fuqua).
Not far away in downtown Dyersburg, The Mill Workspace space is buzzing (Director: Chris Donaldson). And, The Railyard coworking space is emerging in McKenzie, Tenn. (Director: Monica Heath).
"Main Street" and "Placemaker" grants from Tennessee Economic and Community Development are among programs that are spurring many such developments. VNC
. last edited 2138 18 February 2020

---