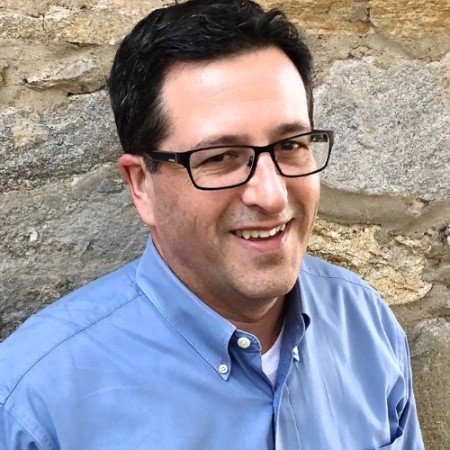 Russ Blattner
NASHVILLE-based tech-firm consolidator Russ Blattner's platform firm -- Blattner Technologies -- announced today its acquisition of DevDigital, the 15-year-old custom-software and website developer that was co-founded by serial entrepreneur and majority owner Peter Marcum in 2008, during the Great Recession.
The buyer's press release this morning stressed the company's positioning in developing and deploying assets that help organizations launch and drive strive strategies centered upon "predictive transformation" (hereafter, PT).
PT is viewed by many as contributing to accelerating and democratizing the making of better decisions.
VNC research indicates not only that PT is pretty well established in the corporate lexicon and in hotly contested markets.
In the joint press release today, Blattner said the transaction is a "significant milestone" for his firm, while DevDigital's Marcum said, "This collaboration will empower us to create even more innovative and impactful solutions, combining our software development proficiency with Blattner Technologies' advanced data analytics and AI capabilities."
Peter Marcum
Marcum, 66, said he will now focus his efforts on equity investments as a founding partner of Kernel Equity LLC.
Long-time DevDigital CFO Debby Sapp remains with the acquired business, assuming the role of senior director of Finance for Blattner Tech.
VNC's previous reporting here on Marcum reflects not only DevDigital's support of numerous clients, but also his quiet personal involvement in a wide range of investments and transactions.
Acquisitive Blattner Tech has emphasized the potential for PT to enable users to "integrate technology, processes, and people." The company has already steadily intensified its message focus on data analytics, artificial intelligence and machine-learning needs and opportunities.
Blattner offered his views on AI, computer-aided living, data privacy, cybersecurity and related matters in a 2022 column available here.
Blattner's pursuit of PT goals was recently spotlighted by the sponsors of the BOLD Awards, who asserted Blattner Technologies "is at the forefront" of the PT field, at the heart of which is the provision of "machine learning-driven PT tools and services that "that help organizations shift from hindsight to foresight in building momentum."
Tennessee state records online today show that Blattner Technologies is, as VNC previously reported, a dba for Deep Insight Solutions Inc. Some of the companies units acquired through acquisition continue to operate using their original brands, which are now also dba's.
State records also show that in 2022 Blattner Tech CFO John Leschorn registered with the state two special-purpose vehicles (SPVs), apparently for raising capital from private investors.
CEO Russ Blattner's LinkedIn profile reflects he has spent at least 37 years in communications and other technology-oriented organizations, including BT Group, Lucent Technologies, Chase Manhattan Mortgage Corp., and others.
In the past few years, Blattner Tech has pulled the trigger on multiple M&A transactions, partnerships and product introductions. Blattner deals announced include:
► Becoming a co-founding investor in OtherLeft Ventures, a healthcare-focused venture studio launched earlier this year. Press release. VNC coverage here.
► Formed a strategic partnership with Nashville-based Juice Analytics, a data visualization provider. (Juice Analytics once had a strategic relationship with HealthStream, which did not lead to HSTM's acquisition of Juice.)

► Acquired Ft. Worth-based Global Footprints, for expanded data-integration capabilities. Release.
► Acquired Israel-based Superwise, to expand Blattner Tech's PT capabilities, release.
► Made a control investment in Massachusetts-based LoadSpring Solutions Inc., release here.
► Acquired North Carolina-based Jigsaw Security Enterprise, a provider of threat intelligence capabilities, representing an expansion into the machine learning security (ML Sec) space.
► Tied-up with undisclosed project management solution business, announced two months ago by press release here.
► Partnered with The Indoor Lab for work focused on using federated machine learning and LIDAR technology to monitor vehicle flow, foot traffic, location activity, release here. According to LinkedIn, Patrick Blattner is CEO of Indoor Lab, which has been based in California.
► Acquired BOSS AI and launched AskBoss product and services, centered on a federated machine learning solution. Release here.
Add: Minority shareholders who are co-founders of DevDigital were Mitch Ballard, Robert Echols, Turner Nashe, Tom Ross, and Debby Sapp, Marcum confirmed.
This story will be updated, as warranted. VNC
. last edited 1225 27 July 2023
---