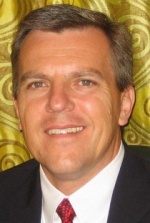 Atlanta-based TechCFO LLC, which provides financial-management executives for established and early-stage technology companies, has begun pursuing business in Nashville, Chattanooga and Knoxville.
TechCFO positions itself as "serving private, venture-funded and publicly-traded businesses in all growth stages of the software, technology, life sciences, manufacturing and services industries."
TechCFO Partner Frank Pazera told VNC Sunday, "Nashville is – I don't want to say it's a 'well-kept secret' – but, we see a need for our type of services for technology companies" based in the Nashville area.
Pazera said that in September he began developing the Chattanooga market, where's he based. Since then, he said, he has begun meeting with key people in technology and professional services firms in Nashville and Knoxville.
"I'm very excited about all three markets," said Pazera, who has been sizing-up the Tennessee market for more than five years. During that period, he worked as a partner for TechCFO's chief competitor – Atlanta-based Tatum, LLC, which counts Nashville among its 37 offices.
Prior to the Tatum stint, Pazera served as CEO, CFO, treasurer and director of Covista Communications, based in Chattanooga. Among earlier posts, he was director of finance at Turner Broadcasting, and held financial-management roles with Network One and MCI, among other employers.
Pazera said he's undeterred by the current economic downturn. "It could go both ways," he said, producing both problems and opportunities.
Meanwhile, he believes his firm is well positioned for any contingency, partly because of its efforts to create strong relationships with regional accounting firms, lawyers and venture capital and private-equity fund managers.
In this turbulent environment, Pazera said he believes TechCFO becomes "an even brighter solution" for venture-capital managers who need to shore-up financial management in portfolio companies.
"Certainly from the funding perspective," he said, "we see the VC being kind of in the catbird seat," with plenty of cash and a buyer's market. "In fact," he said, "there's an incredible amount of capital that sort of sitting on the sidelines looking for those few good deals."
Pazera, 47, began his career at Arthur Andersen & Co. He is a CPA and earned his bachelor's at the University of Wisconsin at Milwaukee and his MBA in finance at the Goizueta School of Business at Emory University, Atlanta. ♦