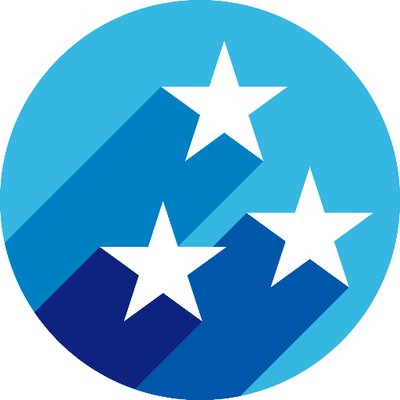 Tennessee Technology Development Corporation (TTDC) dba Launch Tennessee today announced initial steps toward creation of the Tennessee Technology Advancement Consortium (TTAC).
The announcement describes a pilot project aimed at increasing Tennessee-based innovation and commercialization of novel technologies via the state's postsecondary campuses, with initial emphasis on supporting three "locally governed institutions."
The consortium has been formed in collaboration with University of Tennessee Research Foundation (UTRF), Vanderbilt University and The University of Memphis, Tennessee State University, and Tennessee Tech University."
The consortium's charter is to:
establish a statewide technology transfer office to foster innovation
commercialize novel technologies
streamline the commercialization of university-based innovations across Tennessee
We note that today's announcement comes two weeks ahead of LaunchTN's 3686 Festival, Sept. 19-21, which, while it currently contains no sessions directly related to commercialization, does include at least four sessions that would benefit attendees with interests in businesses that are driven by advanced technologies and-or shaped by heavy regulation -- including a keynote appearance by Evin Goldberg, EVP of Oracle NetSuite Global Business Unit.

LaunchTN acknowledges in today's press release that the TTAC initiative was "modeled, in part, after the success of Kentucky Commercialization Ventures and is a continuation of LaunchTN's ecosystem building endeavors through the NSF Engine Development Award.
Under the NSF program, University of Kentucky professionals lead a coalition that includes Tennessee representatives and is dubbed Generate Advanced Manufacturing Excellence for Change, or GAME Change.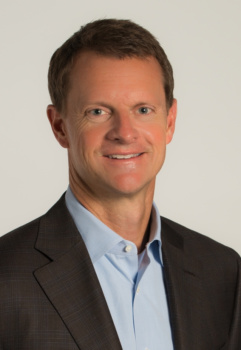 Stuart McWhorter
LaunchTN, of course, is the public-private partnership that operates with oversight by Tennessee Economic & Community Development Department Commissioner Stuart McWhorter, who is also TTDC chairman.
VNC estimates that from roughly 1998-2008, TTDC operated with fewer staff, often sharply varying funding levels, and probably with greater emphasis on capital formation and on technology transfer and commercialization.
By 2012 or so, TTDC adopted the Launch Tennessee brand, and in some subsequent years its overall programming sometimes seemed weighted toward marketing. That said, former CEO Charlie Brock correctly points-out this afternoon that, beyond the branding, those were also years in which an annual conference (36|86 fka Southland), Angel Tax Credit (eventually ended by the legislature), one or more mentor networks, and other initiatives were launched.
During the Lee Administration, the nonprofit's role in tech transfer and commercialization seems to have gained further ground, despite a disappointing reduction in the state's original allocation of FY24 funding for LaunchTN's SBIR-STTR matching funds program.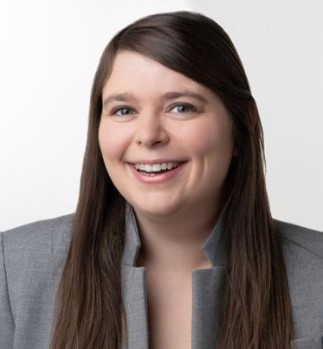 Lindsey Cox
Two months ago, LaunchTN CEO Lindsey Cox very deliberately said from the dais of a life-sciences program at Vanderbilt University that her organization is focused on winning further improvements in state funding for its commercialization matching fund efforts.
Such increased state funding could help ensure that tech transfer and commercialization do not drift to the background, competing for attention and support, for example, with TNECD and LaunchTN's combined effort to execute a $117MM program funded by the U.S. Treasury, and known as the State Small Business Credit Initiative (SSBCI) (round "2.0").
We suspect many who witnessed implementation of the much smaller SSBCI "1.0" program of 2010 -- which also hit in the early days of the state's TNInvestco program -- would agree on the importance of maintaining LaunchTN operational balance over the entire decade of SSBCI implementation that lies ahead.
Closely related: Nine days ago, Venture Nashville queried TN ECD, asking, whether ECD has "any ad-hoc or ongoing programming assessments regarding anticipated impacts of new, emerging and prospective future technologies upon the economic development of Tennessee or subregions, thereof?"
A diligent TN ECD spokesperson replied that she had checked with her colleagues and found that no one knew of any such efforts.
Asked in followup, "Does ECD assign any importance to the question of making or not making such assessments?" the TN ECD spokesperson quickly checked with others and replied, "It would be good information to have and something we can potentially look into in the future."
A future-oriented "techonomic" assessment may not fit well, if at all, into the wheelhouse of the new TTAC consortium.
Yet, given growing awareness of the ways in which streams of discovery and technology are impacting the nation, The Fifty States and the world, this could be a good time to conduct one or more techonomic assessments, rather than relying entirely on the work of the federal government, Congress and the "invisible hand of the marketplace" to make our policies, regulations and budgets ever-smarter in the coming decade or more.
Here's a relevant sampling of VNC reports since 2008, covering leadership, commercialization, and related matters.
Jennifer Skjellum
LaunchTN announced that Jennifer Skjellum PhD, a commercialization counselor at the University of Tennessee Chattanooga, is to be a member of the consortium and will support a trio of counselors who are to be "embedded" at the initial three participating universities.
LaunchTN also said it will provide the TTAC $80,000 to support commercialization counselor activities at the three participating institution, as well as additional support helping to cover costs of legal and other services required for intellectual property evaluation and protection.
LaunchTN is a nonprofit 501c3 organization that was legislated into existence by the Tennessee General Assembly 26 years ago, in 1997, during the term of the late former Gov. Don Sundquist. For more information, visit the LaunchTN website here.
Resources A small slice of related info here. A primer on TTC from the Association of University Technology Managers (AUTM) is here.
.last edited 1053 10 September 2023
---