GRANT JACKSON, the genial yet steely-eyed managing general partner of Council Capital in Nashville, doesn't seem given to gratuitous comments, so we appreciated his readiness to respond to a few questions this week.
Jackson joined then-Council Ventures in 2008 as a general partner and rose to his current position in Fall 2014. The Healthcare- and HealthIT-centric firm was renamed Council Capital in 2011.
Now 44, Jackson hails from Harari, Zimbabwe. Prior to joining Council, he was a partner in The Aurora Funds of Raleigh-Durham. Earlier, he was affiliated with Chicago-based First Analysis. He earned his MBA in Northwestern University's Kellogg School of Management.
Q1. Your observersations on the Nashville/Tennessee/MidSouth region's capital supply?
After a long period of modest capital supply in Nashville and the overall Mid-South region, I believe the city and the region may be at the beginning of a period of substantial growth in the local and regional capital supply. Whereas much of the capital still flies in from Chicago, New York and elsewhere, this is beginning to change as local firms establish proven track records of investing.
Q2. Changes you sense in this region's Healthcare sector?
Historically, we have had a barbell shaped healthcare economy in Nashville, with a significant number of start-ups as well as large established companies. More recently we have seen a significant number of lower-middle market healthcare companies grow and thrive, and this bodes well for the future of the Nashville entrepreneurial ecosystem.
Q3. Near term, does Council Capital plan to pursue another fund?
We are currently entirely focused on deploying and managing our existing funds, including our recently announced Fund III.
Q4. Please remind us why Council repositioned to growth equity.
Council officially shifted focus from early growth equity to growth equity in 2008 with Fund II, culminating with the firm's name change in 2011 to Council Capital. This decision was based on our view that the lower end of the middle market both represented the best risk adjusted returns and it played well to the strengths of the CEO Council business model, for our CEO Council members are best known for their capabilities in rapidly scaling growth oriented healthcare companies with proven business models.
At least as far back as 2009, Jackson has been prepared to address important issues, such as CAPCOs (a precursor concept, it turned out, to the TNInvestcos).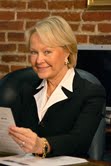 Katie Gambill
In periodically covering Council during the past eight years, Venture Nashville in 2012 published a column by Co-Founder and General Partner Katie Gambill on the region's need for human leadership capital and growth-stage capital. Column here.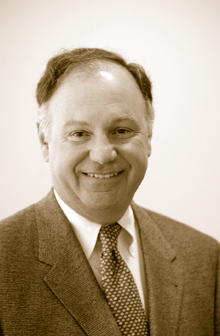 Denny Bottorff
In 2011, it was Co-Founder and General Partner Dennis "Denny" Bottorff who told Nashvillians that entrepreneurs are an important source of strength for the U.S. economy, and encouraged that mounting capital on the sidelines be put to work.
Council Capital recently closed its Fund III at north of $150MM, bringing total capital under management to about $300MM, as previously reported.
The firm also recently announced that members of its CEO Council, comprised of serial entrepreneurs and operators, have contributed more than $110MM to Council's funds. VNC
.
---