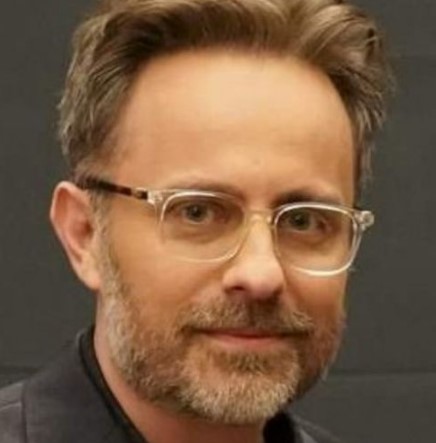 CEO Jeremy Boreing
NASHVILLE-based Bentkey Holdings reported to the SEC it aims to raise $120MM, showing $50MM money-in, all apparently going to support its emerging Bentkey Adventures streaming platform designed for children, via accounts set up by persons who are age 18 or older.
The SEC filing here indicates two investors thus far participating in the raise for the young Bentkey-branded unit of Bentkey Holdings, which also holds ownership in the Daily Wire. YouTube sampler here.
Also, two persons are named in Bentkey Holdings's Oct. 20 SEC filing: Co-founders Caleb Robinson, CEO; and, Jeremy Boreing, a Bentkey director and CEO of Bentkey Ventures (fka Forward Publishers).
Daily Wire, a conservatively "counter-cultural" news and entertainment company, offers DailyWire+ streaming services to at least 1MM subscribers.
The DW was launched in 2015 with an initial investment of $4.7MM by Farris Wilks, alongside Robinson, Boreing, and DW podcaster Ben Shapiro of the program by the same name.
Farris is a pastor and former natural-gas fracking founder, who realized a sizeable exit by selling his Frac Tech to Singapore-based Temasek, leaving him with $1BN-plus net worth. More background here.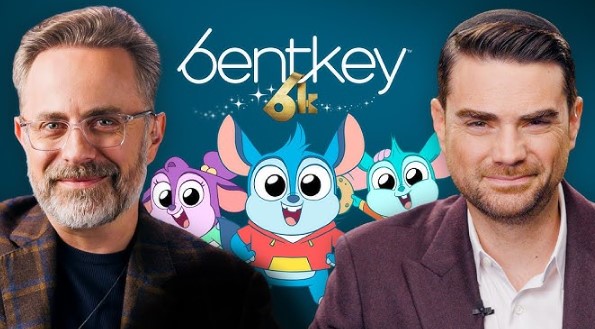 Cofounder Boreing, Podcaster Shapiro
The overall company has sizable workforce associated with the Nashville headquarters it established in 2020, as well as staff in other U.S. cities and abroad.
According to LinkedIn, dozens of professionals in the Nashville region are currently associated with DW and-or Bentkey.
[updated] Among the other locals employed in this area are CFO Cyprien Sarteau; General Counsel Joshua Herr; COO Jon Lewis; SVP-IT Justin Bumpus; VP Development Kathleen Breaux; EVP Content Acquisition David Coleman; Editor Hayden Daniel; reporters Zach Jewell and Leif Le Mahieu; and, Video Editor Austin Davenport.
A year ago, Daily Wire overall revenue for 2022 was projected at $200MM, up from $100MM in 2021, according to an Axios report at the time.
The Bentkey platform provides access to a library of live-action and animated entertainment content, branded consumer merchandise and dozens of other applications, according to a Bentkey trademark filing with USPTO.
Access requires subscription via the company's "Adventure Pass," which includes access to "exclusive movies and series that include hand-curated episodes for family-viewing, available across multiple devices.
Bentkey and DailyWire+ are also bundled for marketing, sometimes with third-party offerings, as shown at this portal.

The "+" in DailyWire+ signals, among other things, the company's online merchandizing of products (shave products, chocolate, etc.) offered under brands that seem to have owners who believe they represent a line of resistance in the face of major brands with "woke" leadership. Sample here.
Daily Wire's DW Books unit publishes conservative authors' works and, according to an AP report two years ago, was to publish via Ingram Content Group's Two Rivers Distribution imprint.
The online records of Tennessee Secretary of State show at least 11 active Delaware-native Bentkey LLCs registered in Tennessee between 4Q CY 2020 and the present.
Those LLCs include Bentkey Adventures, Bentkey Consumer Products Group, Bentkey Holdings, Bentkey Klavan (apparently related to DW podcaster Andrew Klavan), Bentkey Merchandise, Bentkey Music, Bentkey Recods, Bentkey Services,Bentkey Songs,Bentkey Tunes, Bentkey Ventures.
Neither DW Books nor units should be confused with UK-based Bentkey Publishing or with Nashville-based Parliament/Parler, the latter of which sold last year to Starboard.

A Bentkey trademark filing today shows IP counsel as Boston-based Wade Savoy JD, whose earlier career included IP, First Amendment and other lawyer roles within Walmart and with K&L Gates.
UPDATES 27 October 2023 -- VNC's original linkages to a independent piece regarding the explanation of the BentKey reference has been deleted, after we received word from the DW spokesperson who advised that the article to which we linked was inaccurate. We've requested information on the rationale for the Bentkey brand from DW VP for PR Alyssa Cordova. .
Some former DW employees' LI profiles had not been updated at the time we found them and included their links in our orignal story. Individuals no longer employed there include former Creative Director Chad Darbyshire; former Opinion Writer Tim Meads; and former Managing Ed. Greg Wilson, according to the Daily Wire spokesperson.
This story will be updated as warranted. VNC
. last edited 1823 27 October 2023
---