Fassbender
Paul Fassbender, 35-year-old former aide to U.S. Sen. Bob Corker (R-Tenn.), is now assistant commissioner of Economic and Community Development under Commissioner Bill Hagerty.
The appointment earlier this month comes on the cusp of next week's announcement of further details on Gov. Bill Haslam's economic-development and innovation-centered economic and jobs initiatives. Haslam and Hagerty are to delineate the state's development campaign during a Nashville conference, next week.
An ECD spokesman confirmed Fassbender's role and noted his portfolio is likely to include, among other components, some involvement in Gov. Haslam's efforts to reduce regulatory impediments to growth of jobs and business.
Fassbender's portfolio as ECD assistant commissioner is labeled "policy & federal programs" on the ECD website. His departure from Corker's staff was announced nearly a month ago. In his role as chief counsel for Sen. Corker, attorney Fassbender's duties have included, according to information online, overseeing projects related to "federal money directed to Tennessee," as well as addressing intellectual property, trade and Homeland Security issues; "delivering policy recommendations" for the Senate's Judiciary and Commerce committees, and generally representing Corker on policy matters involving "government offices, constituents, and industry groups..."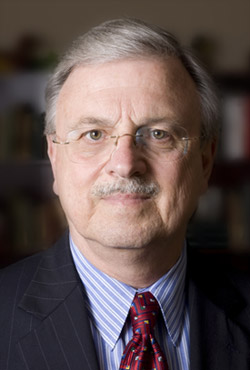 Phillips
Former Metro/Nashville Deputy Mayor and former Vanderbilt University Associate Vice Chancellor Bill Phillips, now a public-affairs consultant, told VNC that Fassbender is "top-notch," adding "he's always been very responsive and detail-oriented, Johnny-on the spot. If something's needed, he finds a way to get it done," Phillips said. Such traits, he added, will serve ECD well, given that it is "details" that "make or break" industry-recruitment efforts. "I'm excited for him," he added.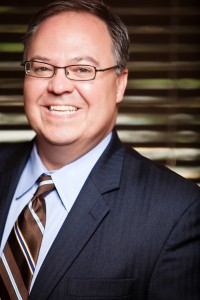 Crownover
Former Fassbender colleague attorney Derek Crownover told VNC he quickly realized during the process of helping to hire Fassbender at an earlier firm that it was clear "from day one" that Fassbender wanted eventually to work in the public sector. He was always goal-driven and ready to go above and beyond... He is a Midwest transplant and [it] was also clear that he wanted to help Tennesseans and stay in Nashville, if he could," said Crownover. Crownover said he could "personally guarantee" that Fassbender's "heart is in the right place," adding that Fassbender is "a pretty good softball player, so it will be good to have a center fielder back" in Nashville. Fassbender played lacrosse in college, says LinkedIn.
Prior to joining Corker's staff, Fassbender was an associate attorney in the Nashville office of Atlanta firm Hall Booth Smith & Slover. His practice then included representing companies in the healthcare sector, in matters including wrongful death allegations and malpractice litigation. An earlier report indicated Fassbender also served with Brewer, Krause, Brooks, Chastain & Burrow in Nashville; and, with Wilkinson, Goeller, Modesitt, Wilkinson, & Drummy in Terre Haute, Ind.
Fassbender served as a Middle Tennessee field representative in Corker's campaign for the Senate, according to information online. He earned his law degree at the Southern Illinois University School of Law in Carbondale, in 2001; and, earned his bachelor's in 1998 at the University of Minnesota, where he studied communications and history. VNC