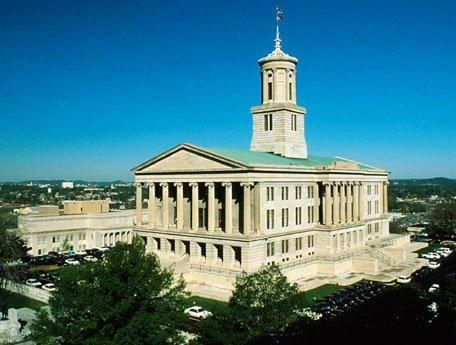 Members of the Tennessee General Assembly have rejected half the funding proposed by Gov. Bill Lee for improving the competitiveness of Tennessee startups and other businesses that seek federal SBIR-STTR funding to enable them translate intellectual property into new products, services and better-paying jobs.
The House vote came yesterday, and the Senate action came this afternoon. The budget seems likely to reach Gov. Lee tomorrow or Monday.
Months ago, Gov. Lee included in his proposed budget for FY 2024 a $9MM allocation to allow Tennessee Technology Development Corporation dba Launch Tennessee to provide funds to applicants that meet the requirements of the federally funded Small Business Innovation Research (SBIR) and Small Business Technology Transfer (STTR) programs conducted by 11 federal agencies that operate under the umbrella of the nation's $4BN "seed fund."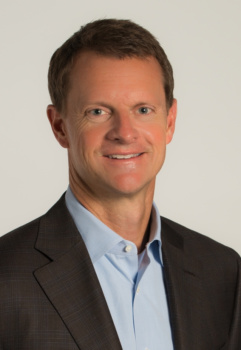 Stuart McWhorter
In the past 24 hours, Tennessee's General Assembly approved only $4.5MM for SBIR-STTR matching.
That produced some dismay during today's regularly scheduled meeting of the board of directors of TTDC-LaunchTN, which is chaired by Stuart McWhorter, with briefings led by LaunchTN CEO Lindsey Cox.
McWhorter is, of course, also Gov. Lee's commissioner of economic and community development.
Most advocates for tech commercialization in Tennessee had hoped for better results.
Though memory dims, it's important to note that the FY2024 budget decision comes after a succession of tech-economy reports in the past decade, more than one showing Tennessee as a laggard, for example in this 2018 report. Gov. Bill Haslam offered related comment here.
The General Assembly's action is also reminiscent of its own history.
The passage of the 1997 Tennessee law that created TTDC-LaunchTN was brought about largely because a small group of influential legislators believed Tennessee needed to achieve the tech-sector momentum widely associated, then and now, with the Research Triangle Institute of North Carolina.
As we understand it, in 1997 the advocates' proposal for funding nearly died in the General Assembly, but survived mainly because Oak Ridge National Laboratory (ORNL) had promised to provide the state a small grant to defray the cost of standing-up TTDC.
Further, we understand that while sponsors of the bill had called for the state to match the small ORNL grant, the legislative rules that governed that year's budgeting process thwarted efforts to secure even a small state contribution. The bill survived, nonetheless.*
With expectations dashed this week, we're told Launch Tennessee core operational budget will stand at about $11.6MM for FY24.
Readers should bear in mind that the major U.S. Treasury SSBCI grant recently awarded TNECD provides no direct benefit to LaunchTN's SBIR-STTR matching program.
Launch Tennessee's SBIR-STTR work has in recent years deployed matching funds to more than 130 Tennessee companies.
Notably, all companies that qualified for consideration by the state's matching program had already been approved for federal SBIR-STTR grants, contingent on securing non-federal matching support.
In its latest report on the impact of the matching fund (pdf here), Launch Tennessee said that state matching funds have thus far created $350MM in total economic impact in the state.
During this morning's public meeting of the Launch Tennessee board of directors, both disappointment and resolve were evident.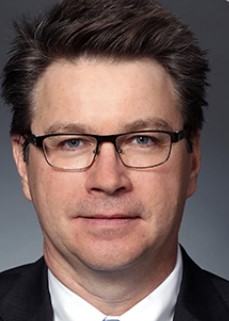 Bruce Doeg
The board's vice chairman, Bruce Doeg, said he had trouble reconciling today's budget disappointment with the matching program's documented success and the state's clear opportunity to "keep building on the success we've had." Doeg asked the chairman and CEO to comment further.
McWhorter acknowledged both competing priorities and the discretion of the legislature on the matter, but said, "I'm not sure why they've chosen to do this."
McWhorter added that the program has proven "meaningful" in the eyes of most observers, adding that, "if we're going to be a state that supports innovation and entrepreneurship...this is [a program] we need to continue to fight for."
He said TNECD and LaunchTN will work to strengthen their efforts to convey to decision-makers the importance of sufficient funding, generally, as well as the importance committing to funding key elements on a recurring annual basis, rather than on a one-year non-recurring basis that can hamper longer-term planning and results.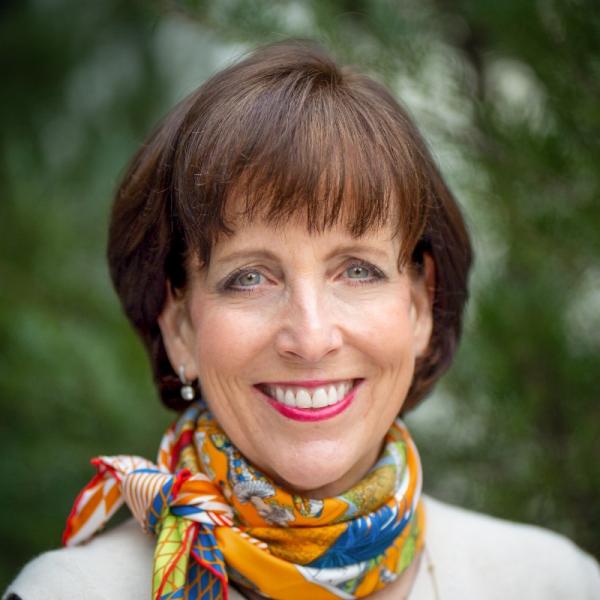 Julia Polk
Added: Following publication of this story, Julia Polk, principal in Nashville-based NVC Consulting and a member of the LaunchTN board, commented on our LinkedIn feed, as follows: "Frustrating given the demonstrated ROI year after year for this program. The federal agencies vet these companies first. It's a challenging gauntlet to maneuver. So the state match is a derisked investment. Companies like Decode Health [of which Polk is co-founder and advisor] and other SBIR companies require higher levels of funding to launch. Tennessee wins when this type of company stays in the state as it grows."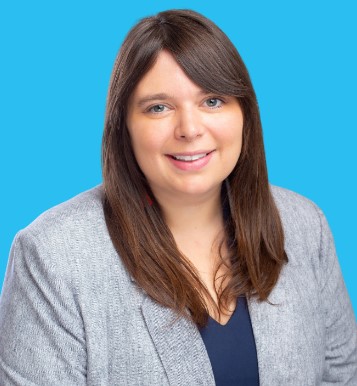 Lindsey Cox
Director Emeritus Tom Ballard noted that -- in-line with the adage that "all politics is local" -- in future it might be good to provide legislators more information on how grassroots businesses and innovators have contributed to the state.
CEO Lindsey Cox later told VNC that she shares the views of McWhorter and Doeg, adding, "We, of course, feel very confident in the work that LaunchTN does and the value of it to Tennessee."
VNC notes that TTDC-LaunchTN's legislative charter faces budget "sunset" review by the time FY 2025 rolls-around.
Discussions of priorities and budgeting for the FY 2025 budget will be held during this summer and fall.
* Our description above of 1997 budgeting events is based on our review of a few of the legislative audio recordings of that year's hearings regarding creation and funding of TTDC-LaunchTN. That material was obtained from the Tennessee State Library & Archives.
We have not yet attempted to trace the entire path of the legislation of 26 years ago. VNC
. last edited 21 April 2023 0745
---