DREW Rawlins, the executive director of the Tennessee Bureau of Ethics and Campaign Finance -- where he has served 28 years in one role or another -- told Venture Nashville last week that while the majority of lobbyists and employers with continuing assignments for their clients were registered by Jan. 8 for the current session of the 111th Tennessee General Assembly, there may be more trailing-in.
On Capitol Hill, the deadlines for filing bills for consideration are 4:30 p.m. on Feb. 6 in the House and Feb. 7 in the Senate.
While most bills will emerge in more substantive form and many with a note regarding the measure's likely fiscal impact on state government, at this stage quite a number of bills already in the hopper carry what seem to be "caption" or placeholder titles and perfunctory descriptions of purpose.
They'll be supplanted by final versions that may differ markedly from their present form. As always at this juncture, other bills are being passed around in draft or preliminary form.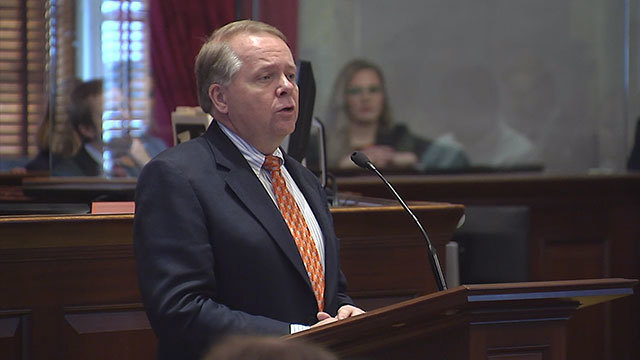 Executive Director Drew Rawlins
The bureau's 2017 annual report on Lobby employers and lobbyists showed 572 lobbyists filed 2,082 registrations for themselves, while that same year 808 Employers of lobbyists filed 1,970 registrations. The report said that after several years of growth, all those registrations had begun to level off in 2017.
Lobbyists' compensation and associated lobbying expenses total tens of millions of dollars in each 12-month span. See the 2017 report for details.
Added 18 Jan. 2021: In Fall 2019, Bill Young succeeded Rawlins as TBECF executive director. Updated reports on lobbyists compensation and reimbursement for expenses here.
Lobbyists for dozens of issues and hundreds of clients have once again stepped into the Tennessee policy arena, where elected officials aim to represent their constituents as they address the interests of Tennessee communities, companies, institutions and state government, itself.
We went through many Employers' and Lobbyists' recent filings. We're highlighting here those we believe are of interest to entrepreneurs, investors, startup founders, constructive disruptors and others. Some of the largest recurring issues are covered elsewhere.
Readers are encouraged to try their hands at searching the robust Ethics Commission database. All elected officials and bills thus far proffered are available on the excellent site maintained for the General Assembly.
Scroll down for all our notes on a relative handful of issues, with notes on some or all the lobbyists assigned to them.
Sen. Shane Reeves
STATE SEN. Shane Reeves (R-14-Murfreesboro) SB0385 and Rep. Steve Baum (R-Murfreesboro) HB 0390 call for the Tennessee Department of Health to report by year-end 2019 its findings after studying "the feasibility of promoting and implementing medical interoperability in this state; requires the department to report on its findings and recommendations, along with any legislative or executive actions needed..." The bill cites the Nashville-based nonprofit Center for Medical Interoperability (CMI) as having positioned Tennessee at the forefront of the med-interop issue, nationally. Perhaps ironically, other caption legislation by Sen. Becky Massey (R-6-Knoxville) and Rep. Jeremy Faison (R-11-Cosby) would allow healthcare providers 20 days, instead of just 10, "to furnish a copy of a patient's medical records to the patient or the patient's personal representative following a written request for the records from the patient or the patient's personal representative."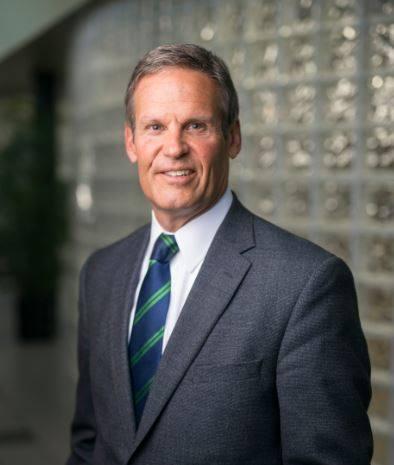 Gov. Bill Lee
PROJECT Return Inc. - Gov. Bill Lee has previously served on the board of directors of Men of Valor, which supports former prisoners' reentry to society, and has publicly expressed his approval of state government working with nonprofits to help reduce offender recidivism and enable previously incarcerated persons to gain and keep employment, housing, while receiving mentoring and other training. So, it's not too surprising that Project Return this month was identified as the employer of four registered lobbyists associated with Butler Snow's Nashville office (Amanda Young, Melvin Malone, Trammel Hoehn, Leslie Hafner). Project Return began serving in 1979. State records online for 2008-present show no lobbyists previously registered for Project Return (or Men of Valor). Noted: HB 0030 (Cooper-D-Memphis) and SB 0299 (Akbari D-Memphis) would make previously incarcerated eligible to receive TN Reconnect grants for community or tech college fees. Updated Feb. 5: Gov. Lee today disclosed his initiative for increased Vocational and Technical training, leveraging the existing LEAP program and TN Lottery funding. Details for the Governor's Investment in Vocational Education (GIVE) are posted here. Updated Feb 6: Project Return Ex. Director Bettie Kirkland told VNC, "Project Return, a Tennessee reentry organization, has been a proud partner with the State for many years, in terms of assisting hundreds of people each year as they emerge from prison and start new lives. Our metrics center on high employment (81%) and a low recidivism rate of 18%. Meanwhile, Project Return is experiencing dramatic increases in the number of people seeking our assistance and employment opportunities. We are excited that Governor Lee is prioritizing criminal justice reform and successful reentry. We are engaged with the Administration to provide information about our services and what's necessary for people to succeed after incarceration."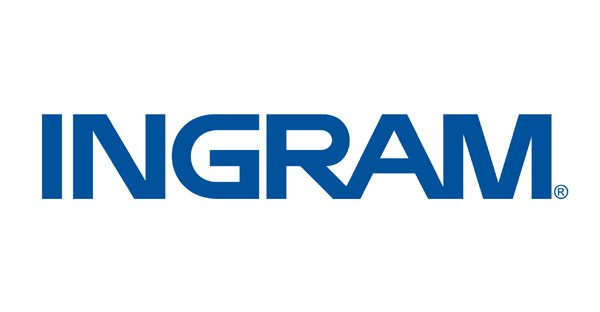 INGRAM's potential lobbyist deployments apparently include Stones River Group principals, cited with reference to Ingram's VitalSource (a Raleigh-based business that's part of Ingram Content Group within Ingram Industries). The Stones River team is also named in association with Nashville Soccer Holdings LLC, which, under leadership of its majority investor, Ingram Chairman John Ingram, controls both Major League Soccer and United Soccer League teams in Music City. The Ethics Commission's lobbyists files show Meagan Frazier of the Harris Frazier firm deployed for Ingram Industries.
► NASHVILLE startup YouScience LLC now has a workforce development pitch to complement their career-guidance pitch to educators and counseling -- they now emphasize assessing student "aptitude" over "interest" as a vital ingredient in counseling students to consider entering fields in which workers are in highest demand in Tennessee and elsewhere. Mark Cate and Daniel Culbreath of Stones River Group have signed-up.
ANGEL TAX CREDITS? Tennessee has gained some recent notice by allowing Angel investors to earn tax credits by investing in early-stage companies, through a program administered by Tennessee Technology Development Corp., which dba Launch Tennessee. The original tax-base backing for the program is winding-down, as investors' exposure to the state's Hall (unearned) Income Tax obligation is phased-out. Sen. Majority Leader Jack Johnson has filed SB0325, which "as introduced" allows TTDC to transmit its annual report on the tax-credit program electronically, rather than only in writing. Such preliminary bills are often used to create a space on the legislative agenda for more substantial policy moves. Fans of tax credits to induce Angel investment may be hoping that's the case with this vehicle. During an October 2017 hearing that touched briefly on the fate of the Angel Tax Credit, Sen. Johnson expressed confidence that a remedy for the phase-out of the program would come along. By day, the senator is VP-public affairs for Franklin-based TAKL Inc., the early-growth tech-enabled on-demand startup that is wholly owned by wealthy serial online entrepreneur Willis Johnson. The founder has often made clear he needs no investment from others.
Tori Venable
KOCH-affiliated Americans for Prosperity tweeted @AFPTN that they're looking forward to working with the Administration of Gov. Lee on "educational freedom" (school choice) and criminal justice reform. State Director Tori Venable and several other local staff in Franklin are now registered in time for this session. Meanwhile, Koch Companies and affiliates, represented by Allen Richardson out of an Atlanta office, have tapped principals of Stones River Group. Note: The New York Times reported Feb. 2 that after witnessing bipartisan progress on criminal justice reform "the billionaire brothers Charles G. and David H. Koch say they intend to focus more on building similar coalitions to take on stubborn issues."
UPDATED 5 Feb 2019: SB0660 (Bo Watson, R-11, Hixson) and HB0755 (Robin Smith-R-26, Hixson) require State ECD to study potential corporate recruitment of Biotech and Stem Cell therapies, research and development businesses to Tennessee. ECD would submit findings to House and Senate commerce committees by Feb. 1, 2020.
Updated 5 Feb 2019: Rep. Dwayne Thompson (D-Cordova) files HB0859 to require TN ECD to add office for apprenticeships, work-study programs and industry consortia for workforce development, without impinging on TN Dept. of Labor's federally funded workforce programs.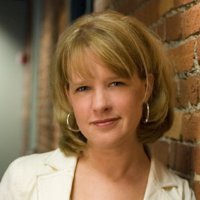 Abby Trotter
Life Science Tennessee has once again registered Exec. Director Abby Trotter (a partner in Hall Strategies); and, Megan Lyons Lane (Lane Government Relations). LifeScienceTN's primary focus: Funding for the SBIR/STTR Matching Grants program administered by Launch Tennessee (Tennessee Technology Development Corp., TTDC) to bolster Tennessee federal-grants applications. With serious legislative action just now unfolding, LaunchTN today unveiled the report executed in 2H2018 on strengths and weaknesses. The consultants who prepared the report, which calls on the State to "double-down" on LaunchTN funding, were to be paid $50K from a $300K grant from the Kauffman Foundation.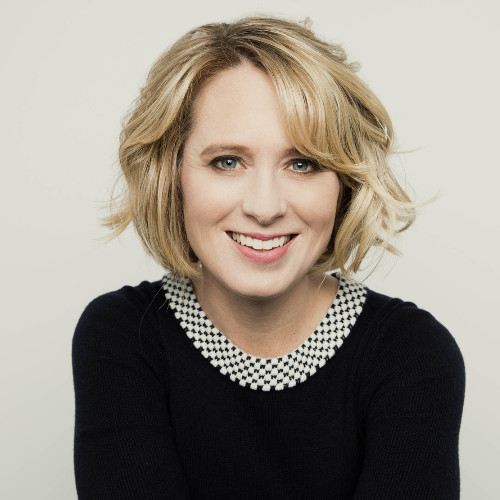 Baylor Swindell
NTC - Nashville Technology Council, which has been ramping-up on the policy front for several years under CEO Brian Moyer, has its VP Alex Curtis JD again registered, and state records say he's augmented by lobbyist Baylor Bone Swindell. The NTC agenda features tech jobs growth, workforce education and training, spurring innovation, and raising member awareness about the importance of "balanced technology policy and strong relationships with policy makers." Updated: NTC released its General Assembly issues inventory on Feb. 12 here.
ON FEBRUARY 19, Launch Tennessee (TTDC), LifeScience Tennessee, EO Nashville, Tennessee Advanced Energy Business Council, and Nashville Technology Council are inviting members and stakeholders to the collective Capitol Hill Day and Legislative Reception they are hosting, with sponsorship by Nashville Software School, Cherry Bekaert, and Vanderbilt University, according to their promotions. The day includes a briefing and roundtable discussion for "new Policy Makers."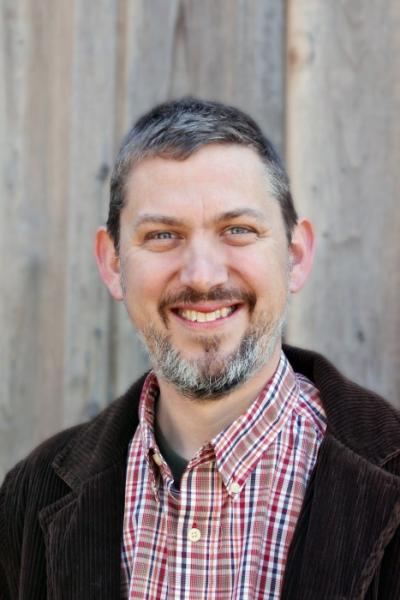 Pete Nelson
► AgLaunch Initiative - CEO Pete Nelson is supported by lobbyist Elizabeth Flanagan, based in Memphis. AgLaunch works closely with the state's Ag Department, with mid-south growers and may other agribusiness influentials to create, grow, help fund ventures that could pay dividends in Tennessee.
► DRAFTKINGS, the Boston-born fantasy sports, sports betting and media platforms company -- and which recently announced a sports betting relationship by which it's working in West Virginia -- recently tapped Caroline Simmons of McMahan Winstead & Richardson.
► FANDUEL -- NYC-based FanDuel Inc., a fantasy sports platform that home to the Bitcoin Bowl and other offerings -- has a platoon of McMahan Winstead lobbyists aboard focus on the TN General Assembly, according to state records. Its legal map shows paid contests are available in Tennessee.
► GAMING -- SB 0016 by Sen. Raumesh Akbari (D-Memphis) and HB0001 by Rep. Rick Staples (D-Knoxville) would create the Tennessee gaming commission and authorized sports wagering within approving localities, with projected tax revenue gains for general appropriations by the General Assembly; for State-linked community and applied technology colleges; and for local governments K-12 education and infrastructure needs. Daniel and Joe Kustelski, two of the three co-founders of Chalkline Sports in Nashville, told VNC they're "encouraged" by the legislation. NYTimes with backstory. Update 11 Feb 2019: SB1463-Bailey/HB1012-Coley call for Comptroller and Secretary of State to determine economic benefit of sports gaming in Tennessee, if it were legalized, and to compare projected benefits with actual experience in other states wherein gambling is legal.

► DELAWARE NORTH Companies Gaming & Entertainment Inc. says it creates "regional casino destinations with video gaming machines, table games, poker rooms, racing simulcast centers, restaurants, lounges, nightclubs, sports bars, event centers, retail shops and hotels." Its map shows a presence in Nashville International Airport. Their ethics registration here indicates they have Nashville-based Alex Armas (CruxStrategies), apparently via Multistate in Alexandria, Va. Joe Hall of Hall Strategies is also listed via the Delaware North registration page, but not via Hall's personal file in the system.
► GAMBLEONLINE reminds us that "free play social casinos" like Double Down Casino, Big Fish Games, Zynga, and Slotomania are legal in Tennessee. That, in turn, led us to recall that three years ago Scientific Games Corp. (Las Vegas) acquired Chattanooga-based Spicerack Media, with its Bingo Showdown game and other assets, on undisclosed terms.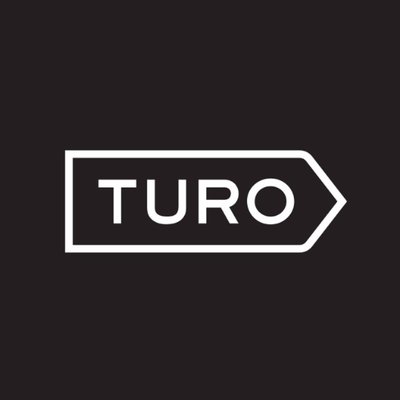 TURO Inc., the San Francisco-based international car-sharing platform, says there's now Turo inventory in the Nashville area. Meanwhile, as recent newscoverage has made clear, the traditional rental car industry is working in some states to convince legislators that peer-to-peer car rental participants should be treated by regulators just like the major car rental companies. Turo now has three Bivens (Brian, Michael, Steve) plus a Paris (Vivian) signed-up to lobby this year, via Bivens Associates here. Born in 2009, Turo has raised $200MM+ in capital from the likes of Kleiner Perkins, strategic partner Daimler, et al. Some see the company competing with Car2Go and ZipCar, and with the major branded car rental companies, rather than with Uber and Lyft. Shelby Clark, founder of the company -- originally known as RelayRides, with its first capital in the form of a MassChallenge grant), notes on his LinkedIn profile that getting needed legislation passed in Oregon and Washington required dealing with "aggressive insurance lobbyists..." [See VNC's related story on startup Hytch here. TechCrunch coverage here. Qz piece here. Forbes piece here.]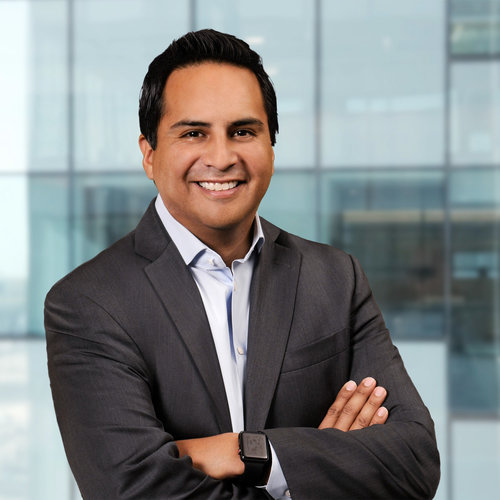 Dan Pabon
TENNESSEE Medical Cannabis Trade Association Inc. (TMCTA) was created just over a year ago. Two Nashville-based folks -- Daniel Pabon of Sewald Hanfling Public Affairs, Denver, and one Elizabeth Murphy Esq. -- are registered for TN MCTA. Pabon is a former Colorado State Representative and played a role in shaping the regulatory regime for marijuana use in Colorado, according to the SH website.
Sen. Janice Bowling
MED MJ: GOP Sen. Janice Bowling of Tullahoma and Rep. Ron Travis of Dayton have in recent months vowed to submit Medical marijuana legislation and a Bowling staff member indicated the Bowling bill is likely to be posted by the deadline Feb. 7. Travis' companion House bill is likely to be be up by the bell, Wednesday, we're told. [Update: Sen. Bowling introduced her bill - SB0486 - late in the day Feb. 4.]
► HEMP is increasingly on the tongues of the denizens of Capitol Hill. Check out SB 0279 (safeguards against mistakenly treating hemp as controlled substance); SB 0357 (establishes state authority and regime); and, SB 0006 (reporting on hemp licensing).
► JUUL Labs Inc., the SFO-based company that offers vaping alternatives to combustible cigarettes and recently accepted major, eyebrow-raising non-controlling investment from Altria Group (Philip Morris, Smokeless Tobacco), recently added Nashville lobbyist Clark Rose Bivens to their team.
► Tennessee Entertainment Alliance - led by CEO Andy Van Roon is repd by former State Rep. Harry Tindell of Knoxville.
► Telecom: This one lets municipal electric utilities -- think, e.g., EPB in Chattanooga -- to sell internet and some other services outside its service area. Rep. Jay Reedy (R-74-Erin) has HB0130, while Sen. Rosalind Kurita (I-Clarksville) has the companion SB0079.
► ANNOUNCED suddenly last week, Electrolux's decision to decamp its Memphis factory in 2020 and move some production to Springfield, south of Nashville, has drawn the ire of some members of the General Assembly, and brought a fresh public focus on industrial recruitment incentives, which were already under pressure from some areas that feel they haven't gotten their share of the benefits from the long-standing state economic development program. The push for transparency, accountability and reporting seems likely at this moment to gain further momentum. Related Daily Memphian accounts. Relevant: Bills introduced by Sen. Jeff Yarbro (D-21-Nashville) and Rep. Dewayne Thompson (D-96-Cordova, Shelby County) would delete "exemption from sales and use tax for industrial machinery," as well as "credit against franchise and excise tax liability for industrial machinery purchases." Updated: Holt/Roberts bills HB1265/SB0513 (would tighten reporting requirements to determine corporate performance after incentives.
► TECHIES (Sample): Accenture (Waller Lansden); Amazon.com (Windrow Phillips); CA/Broadcom (Stones River); Dell (Johnson Poss Kirby); eBay (Bivens Assoc.); Google and Affiliates (Beecher Frasier); Maximus (Stones River; Farris Bobango); McKesson (Bivens Assoc.); Oracle America (Farris Bobango); PayIt Inc. (Stones River Group); SAIC (Stones River); SAS Institute (Stones River).
► PEER-2-PEER (Sample): Airbnb (Waller Lansden; Bivens Associates); Bird Rides (Beecher Frazier); Lyft Inc. (Kim Adkins, Capitol Strategy); Uber Technologies (Bivens Associates).
► INSTITUTIONS (Sample): UT-Battelle (Pratt Gov. Strategies); Vanderbilt University (C5, Capitol & 5th Public Strategies; McMahan Winstead); University of Memphis Research Foundation (Stones River); St. Jude (Harris Frazier).
► SPORTS (Sample): In addition to those earlier in this article: Memphis Grizzlies and FedexForum (Johnson Poss); Tennessee Titans, Tennessee Football (Waller Lansden, Lyell Firm); National Football League (Waller Lansden); Nashville Predators, Nashville Hockey Club (Beecher Frasier, Joe Hall).
There's lots of room for interpretation in all this. Comments and corrections are welcomed. VNC
. last edited 0810 13 Feb 2019
---