Opinion and ideas on AI in the TN economy from:
Lifeworks | Brian Moyer | Guy Barnard |
Tricia Martinez | Marten den Haring | Amy Kauppila | John Liu
---
SOME ADVOCATES of artificial-intelligence and data sciences say those fields are soon likely to enter a new era of development and growth in Tennessee.
Momentum, they say, will be driven by growing demand for AI-Data tools, services, scientific and engineering research, and newfound knowledge, as well as by opportunities for Tennessee-based enterprises to compete nationally and perhaps globally as demand rises for powerful technologies and disruptive platforms.
A 2021 Brookings Institution report -- titled, The geography of AI, Which cities will drive the artificial intelligence revolution? -- analyzed data sets that showed Tennessee's four largest metropolitan areas as having some AI leadership potential, despite their current minor standings relative to this nation's most AI-centric cities.
The Brookings reports is neither prescriptive nor exhortative, as it lays-out some of the inner workings of an important slice of our economy. See the full report here.
For Tennesseans, the report may serve to alert businesses, governments and institutions that want to help generate more opportunity and economic value by putting AI technology to work -- particularly in Nashville, Memphis, Knoxville-Oak Ridge and Chattanooga markets.
Venture Nashville reached out to a half-dozen Tennessee professionals in AI and related fields for their comments on the Brookings report, and related matters. Their condensed remarks are preceded by a note regarding a coalition that recently surfaced in Nashville.
VANDERBILT UNIVERSITY - The Middle Tennessee Lifeworks
A COALITION of Middle Tennessee academic, government and nonprofit allies -- alongside industry partners -- pursued, but did not win an EDA Build Back Better Regional Competition grant for creation of Middle Tennessee Lifeworks, a project that could establish the Nashville region as a substantial hub for life-sciences-oriented innovation, development, commercialization and entrepreneurship.
The Coalition's backers said their vision for Lifeworks included a "key differentiator...[given that the LifeWorks effort] will be powered by artificial intelligence and data science capabilities of Coalition Members. With Vanderbilt's breakthroughs in the fight against Covid, numerous private and public stakeholders targeting biotech, and capital markets looking to Nashville as a source of strength in this emerging global sector, this investment will bring a multiplying return across the region."
Last month, Venture Nashville reported in-depth on the Lifeworks proposal, its backers, business plan and more. The Lifeworks proposal, which continues to attract attention in Nashville, is fully described here.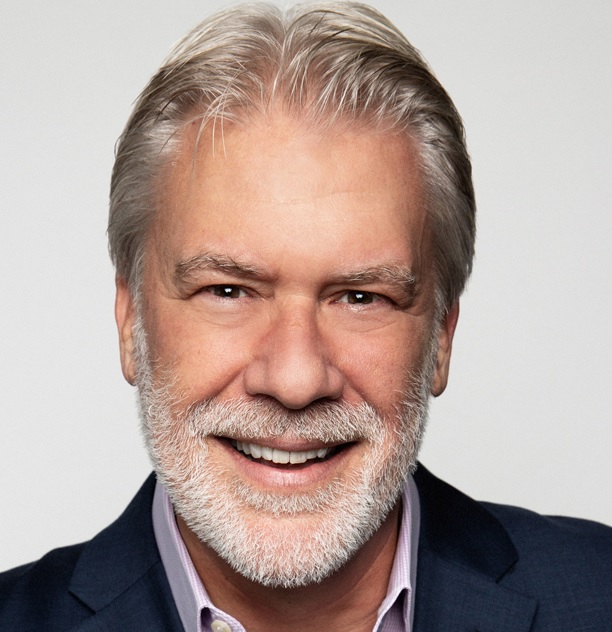 Brian Moyer
BRIAN MOYER, president and CEO, Greater Nashville Technology Council / LinkedIn.
Asked for comment on the Brookings report, Moyers said, "We agree that AI is at the leading edge of the coming digital disruption but it may be a stretch to say that it is the future of economic development.
"Metropolitan areas that embrace the future role of technology and who create programs to assist their workers obtain the skills to succeed will flourish and those that do not will suffer.
This is an example of what our board of directors had in mind when we established our new mission statement to 'Lead Nashville into the world that is becoming'.
"Our current resources are not insignificant but we need to supplement these existing resources with programs and initiatives that will drive technological innovation, specifically in the area of advanced data science. We need to encourage and support researchers and entrepreneurs looking to solve problems using AI. And we need to accelerate efforts to prepare our workforce for moving into the tech workforce."
Asked about future NTC plans, Moyer said, "The things we can mention now [include] continued commitment to partner with our area academic and economic development organizations in pursuit of grant dollars to accelerate regional data science and AI growth.
"Our board is also keen on growing NTC's Analytics Summit to become the preeminent data-focused event in the southeast, and eventually the nation."
Moyer offered these further notes on Nashville AI:
Several area universities such as Vanderbilt, MTSU, Meharry and Belmont have recently invested in Data Science initiatives.
Many of our local technical boot camps offer courses in data analytics and data science.
NTC hosts an annual Analytics Summit that is now NTC's largest event, attracting national attendees. Pre-COVID attendance was approaching 1,000. The 2021 Analytics Summit included sessions for professional development on ML/AI techniques and case studies. The Summit has further growth potential.
From the MTSU/NTC 2021 Middle Tennessee Tech Jobs Report, ML/AI are among the 10 hard skills most in demand for this region's analytics-related positions. Analyst and data science-related jobs are the largest and fastest-growing segments.
There have been local efforts to obtain federal grants to fund expanding our data science capabilities.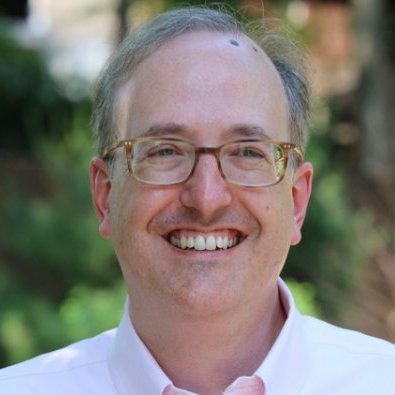 Guy Barnard MBA
GUY BARNARD MBA, Co-Founder/CEO Synchronous Health / LinkedIn.
Guy Barnard, whose 5-year-old Synchronous Health focuses on AI for behavioral healthcare and population health markets, commended the Brookings researchers on their efforts to spotlight the AI opportunity for Nashville and others. Even though Barnard said he's certain there is widespread agreement that "a healthcare system with AI is generally recognized as a better one than a healthcare system without," he's concerned such reports "often fall upon deaf ears."
He said his concern stems partly from his disappointment that an earlier (2016) Brookings' report that encouraged Nashville's many sector influentials to consider taking steps to increase the national competitiveness of this market's HealthIT companies' offerings did not seem to get far.
Regarding advancing AI in healthcare and generally, he said there should be less energy spent selling the "concept" of AI to remaining non-adopters, and more emphasis on applying proven AI and Data Science solutions toward helping all actors within the healthcare sector deal with issues of care quality, costs and payments, risks, trust and patient experience.
Barnard said he is certain that he is not alone in wanting to see more collective action by this region's institutions, entrepreneurs, enterprises and investors on several fronts. He said he is in ongoing discussions about these matters with executives who are equally passionate about taking action.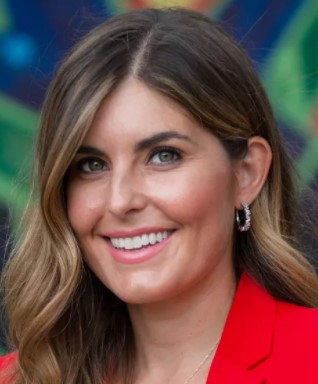 Tricia Martínez
TRICIA MARTÍNEZ MPP, Managing Director, Techstars Industries of the Future Accelerator / LinkedIn.
Just ahead, in Knox County on February 7, there is to be more information released by the Techstars Industries of the Future (IoFA) Accelerator, which goes-live with its first cohort Feb. 22.
We understand 10 companies made the cut, and are yet to be disclosed. Over time, the TechstarsIOF accelerator's portfolio will span artificial Intelligence, cleantech, advanced manufacturing, quantum information science, biotech, and 5G/advanced wireless technology.
Managing Director Martínez reviewed the Brooking AI report, and said she was not surprised to see its emphases, including AI workforce gaps and development, which was previously her focus as a Presidential Innovation Fellow at the Department of Energy's AI & Technology Office. In the U.S., she noted, AI talent is concentrated in tech-centric major coastal cities.
Asked whether Techstars might become a nexus or partner-resource for AI-entrepreneurship-oriented organizations in Nashville and-or beyond, Martínez replied, "I believe that Knoxville-Oak Ridge will be very different from the Nashville community. While there might be a connection [to Nashville AI], we want to build Knoxville-Oak Ridge to be a one-of-a-kind ecosystem. Hard to compare to other places. The lab and university position us to be a leader in deeptech, hardware, and advanced technologies [including tech cited in the Brookings report] and I want to mobilize/support the community around this very effort."
She explained, "I see Knoxville-Oak Ridge as being a big player in the AI space over the next 5 years. As we build an innovation district and attract top minds, companies, startups, and leaders in the deeptech space we will see more and more AI professionals coming to the region as well as talent being developed. However, this will not happen overnight and requires ecosystem development and investment. I aim to do these things as managing director of Techstars Industries of the Future and as a new Knoxvillian/Tennessean."
She added, "I believe that Knoxville- Oak Ridge will be very different from the Nashville community. While there might be a connection, we want to build Knoxville- Oak Ridge to be a one of a kind ecosystem. Hard to compare to other places. The lab and university position us to be a leader in deeptech, hardware, and advanced technologies as the author suggested and I want to mobilize/support the community around this very effort."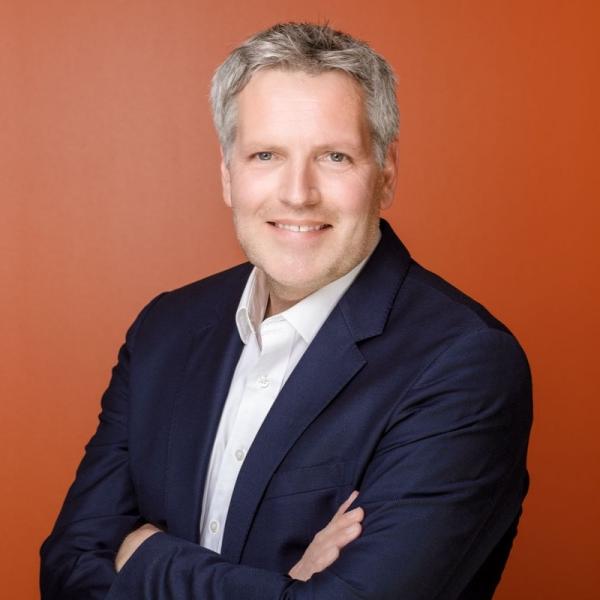 M. den Haring PhD
MARTEN DEN HARING PhD, CEO, LIRIO, LinkedIn.
Said den Haring: "AI and machine learning top the list of technology areas that will impact business and society for decades to come. And Tennessee has many requisite ingredients to become a leading 'hub' for AI/ML innovation, but we must seize that opportunity now as it will take 5-10 years to develop critical mass. We need leadership to step forward with a regional vision and cultivate a highly collaborative mindset across all stakeholders.
"Where to start? Tennessee must do more to attract and produce uniquely qualified talent through public and private research institutions. A thoughtful and coordinated funding strategy will help attract respected researchers, who in turn recruit talented students, many of whom will develop into great postdocs, and so on. We can study the blueprint for how cities like Montreal have managed to accomplish this in a relatively short period of time. The Tennessee region already has distinctive characteristics and expertise that can guide and shape the AI/ML ecosystem.
"Tennessee is a global capital for high-performance computing and a leader in research and development of simulating highly complex phenomena, as well as the study of the intersection of technology and society. Underlying this institutional and intellectual diversity, Nashville is rapidly becoming an international hub for digital health and home to one of the most diverse populations in the US. Building on that momentum, leaders should lay out a vision for creating a vibrant AI/ML ecosystem across academia, industry, risk capital and government. It will likely require a regional approach that harnesses all of Tennessee's assets into a 'supercluster' strategy, driven by a well-respected leader in the AI/ML community."
Amy Kauppila PhD
AMY KAUPPILA PhD, Senior Data Scientist, InfoWorks / LinkedIn.
Kauppila's comments focused on what AI adopters in all settings are looking to gain from adoption.

She emphasized that data science won't provide on-the-spot answers to all "existential" questions that executives face. But, she emphasized that AI and data professionals are building "a data-science industry that is strong and reliable," and which is proving its worth by using advanced data tools that have proven their strategic value.

Kauppila said it has been clear to her since the early days of the pandemic that the manner in which data scientists are able to respond to the demands of operating in this tumultuous environment will heavily influence the success of the enterprises they support, and will define data science, going forward.
"COVID is really driving visibility for data analysis," she said, adding that demand for big-data analytics will grow "exponentially."

Particularly under pandemic pressure, all analytics work must be done with emphasis on the relevance and suitability of available data, bias-free ethical models, and the proven capacity of analytical tools and, particularly, predictive models.

She said surveys of both small business and industry executives have shown sharp increases in the priority assigned to using AI, Machine Learning and data analytics to strengthen their operations -- particularly such functions as marketing, branding and personalization within shifting target markets; purchasing; inventory and supply chain; talent recruitment; workplace collaboration, and overall human-resources management processes.

Kauppila said management is now more often of focused on digital strategy in the interest of achieving competitive advantage, changing business models, or refocusing entire enterprises, whereas in 2017 "cost savings" were the "big win" executives sought from digital strategy. She pointed VNC to related material from McKinsey & Company, here and here.
John Liu PhD
JOHN LIU PhD - Founder, Intelluron - LinkedIn.
John Liu's startup, Intelluron, is still in stealth mode, but he told VNC his work with Intelluron and his writing on AI-related topics are driven by interest in "closing the widening gap between AI research and adoption/application in industry. It's not just a skills issue -- trust, bias, explainability and interpretability are core concerns," he said.
Liu said he found the Brookings report a "fascinating read," which spurred him to offer the following observations and suggestions for the local AI ecosystem:
The Nashville AI ecosystem need leaders with sense of urgency regarding both AI innovation (leading-edge research) and commercialization (startups, business adoption).
One or more corporate, NGO or government agency should be recruited to sponsor and steer development of technologies in the high-risk/high-reward environment of deep tech.
Given the pace of AI adoption at-large, Nashville needs to work urgently to capture deep-tech market share locally and beyond.
We must improve local conditions for deployment of AI solutions, which is too often slowed by talent, administrative, operational and other bottlenecks.
One or more Innovation leaders are needed to address improvements in commercialization processes, policies and other factors that affect players statewide.
Access to data remains one of the biggest bottlenecks for AI businesses in mid-TN, especially healthcare.
Local Seed and Series A funding sources are underdeveloped for startups based here.
Establish in Nashville an investment platform for corporations, pensions, and individuals to pool investments and risk toward early-stage AI investments.
Talent training pipeline: Resources are needed to help upskill advanced-level professionals.
Greater mutual knowledge-sharing is needed between business stakeholders and AI practitioners.
Locals should explore how to facilitate pursuit of Thematic AI (e.g., crypto/blockchain) in a small addressable market.
Establish an NGO platform offering such startup-oriented services related to applying for government grants and contracts; healthcare and related insurance; payroll, taxes and related back-office functions.
VNC's earlier Brookings Institution coverage is here. Any errors in transcribing source comments are the editor's. Have comments on this article or related matters? Please reach out to Milt Capps via LinkedIn. VNC
last edited 0654 29 January 2022
.
---