Update: As of July 29, 2019, SE/MW XOR were supporting a total 72 regional startups, with 81 entrepreneurs enlisted.-Ed.
THE RANKS of viable startups spawned through commercialization efforts on Tennessee's research campuses may soon get a boost from the launch of the Southeast Executives-on-Roster (SE XOR) platform.
Earlier this week, the University of Kentucky, University of Tennessee, Vanderbilt University and 11 other universities -- all SEC athletic competitors and SECU allies -- announced they are collaborating through their customized XOR platform to help recruit experienced entrepreneurial executives into startup opportunities driven by licensing intellectual property spawned on their campuses.
In particular, XOR is meant to bring about the unprecedented pooling of talented entrepreneurs who have achieved successful exits and who want to engage with the universities to help lead and/or fund new ventures in the XOR inventory.
Ian McClure JD
After a year of collaborative design and development, SE XOR's innovation-driven entrepreneurship push is in its "pilot stage," said Ian McClure JD LLM, who is the project lead and administrator, as well as director of UK's office of technology commercialization in Lexington.
Though still in pilot status, SE XOR is now populated with 35 Southeast entrepreneurs who have collectively raised more than $200MM and have run at least 87 startups, McClure told Venture Nashville.
Simultaneously, McClure is also administering MidWest XOR, which comprises 11 universities in that region. That platform recently went live with 21 entrepreneurs aboard who have raised nearly $103MM in capital and have been among core leadership of more than 40 startups.
McClure emphasized that university-linked startups in the Southeast need help in recruiting successful startup-veteran executives and capital, which in this context he views as "one and the same."
Entrepreneurs who are granted admission to the program are allowed to see via the XOR platform only information about dozens of startups that may be of particular interest to them. Startup teams that have access can search only for executives who might join their individual teams.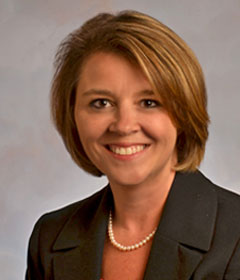 Stacey Patterson PhD
In a release issued yesterday, University of Tennessee Research Foundation (UTRF) President Stacey Patterson PhD, said, in part, "UT and other SEC schools have faculty and students generating amazing technologies and programs to actively support entrepreneurship, and we are consistently launching startups to bring these innovations to market. However, for the most part venture capital still flows to California, New York, and Massachusetts... [The SE XOR platform] will help startups fill their critical talent gaps and increase their attractiveness to venture capital firms. It's well-known that early-stage investors seek startups with experienced management teams, and by creating a regionally-affiliated network of entrepreneurial talent and a platform to match that talent to our startup companies, we will see more startups with leadership teams capable of attracting the capital investment required to bring new products to market."
Searching for names of any startups that have been accepted onto the platform, VNC has thus far found only names released by UTRF for the five startups that UT submitted; those startups are: medical device startups Embrace Design and Neurodyne; biotech startup 490 Biotech; green chemistry startup Peroxygen Systems; and, pharmaceutical startup OculoTherapy.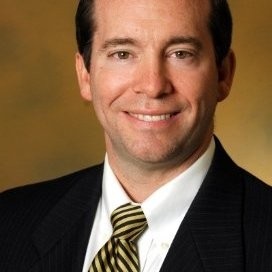 Alan Bentley
Alan Bentley, assistant vice chancellor in charge of Vanderbilt's Center for Technology Transfer and Commercialization (CTTC), commended McClure for his leadership of the XOR effort and predicted the platform will become populated with hundreds of deeply vetted entrepreneurs with important capital networks in the next few years.
Bentley acknowledged that casting universities' talent net widely could result in startups migrating to cities other than their place of origin, but he expressed confidence that Nashville and Tennessee, generally, will compare well with many other startup venues.
VU has thus far not released names of startups it has vetted for inclusion in the XOR platform.
Bentley noted that the 20 members of VU's Entrepreneurship Advisory Council will be asked to help evaluate candidate startups. He said he thinks it unlikely that a startup will be put forward for XOR participation if there is pushback by the EAC on a given candidate.
Richard Magid PhD
Richard Magid PhD, the Memphis-based VP of the University of Tennessee Research Foundation (UTRF) who is the UT lead for the XOR project, noted that UT's Checkerboard Portfolio project with 3Roots Capital plays a similar role in vetting and coaching startups.
Magid noted that entrepreneurs' participation in the SE XOR platform is by invitation only and a website URL is not being generally released.
Executive entrepreneurs seeking further information may contact Magid at rmagid1@tennessee.edu -- or, follow links for the respective Southeast XOR and/or MidWest XOR programs on this page.
SEC XOR current member institutions: Auburn University, Louisiana State University, Mississippi State University, Texas A&M University, University of Alabama, University of Arkansas, University of Florida, University of Georgia, University of Kentucky, University of Mississippi, University of Missouri, University of South Carolina, University of Tennessee, and Vanderbilt University.
The 11 Midwest XOR institutions: Indiana University, Ohio State University, Ohio University, Texas A&M University, University of Alabama, University of Cincinnati, University of Louisville, University of Minnesota, University of Nebraska, University of Notre Dame, and University of Oklahoma.
McClure said he believes universities in additional regions are likely to seek to adopt the XOR platform.
As it stands now, each of SE XOR's member institutions have agreed to administer the SE XOR platform for a year each, in succession, McClure explained.
McClure acknowledged it is conceivable he will be asked to continue in the role beyond the pilot year. McClure and his Southeast and Midwest colleagues -- all members of the Association of University Technology Managers (AUTM) -- worked more than a year to create protocols and online resources for the two regional XOR platforms.
The XOR platform work was done in partnership with Chicago-based Wellspring Worldwide, which offers corporates and institutions software to manage tech scouting, licensing, investing, university tech transfer and related functions.
The XOR groups secured a software platform license from Wellspring. Wellspring is a 2003 spin-out of Carnegie-Mellon University, and, according to Crunchbase, is backed by Plymouth Growth Partners and MK Capital, among others.
After the idea for XOR was conceived, members of the participating universities collaborated in selecting Wellspring as their development partner, developing specifications for the platform, drafting a guide to govern platform use and operations, and recruiting and qualifying entrepreneurs and startups to populate the system for its pilot launch. VNC
.last edited 0631 12 August 2018
---