TN-ECD fills Treasury's plan-refinement requests, reckoning ahead
LaunchTN has 3 board seats vacant, plans to hire 3 to 5 more staff
10X leverage of federal funding is target looming over program
TN execs engage in some expectations management
---
THE STATE of Tennessee's application for $117MM via U.S. Treasury's second round of the State Small Business Credit Initiative (SSBCI) has drawn further questions from Treasury, which Tennessee officials are now hurrying to answer, while hoping with some confidence that the proposal will soon be greenlighted by a Treasury grant-review committee.
You may just now be catching-up with the new SSBCI.
After all, even though it promises a new inflection point for entrepreneurship and related domains, SSBCI has been dubbed by some experts as "The Most Important Small Business Program You've Never Heard Of".
As Venture Nashville previously reported, last spring the Tennessee Department of Economic and Community Development (TN ECD) and its sponsee -- Tennessee Technology Development Corporation, dba Launch Tennessee -- together filed the state's original SSBCI fund request.
On Oct. 20, more than six months after its original grant filing, LaunchTN management, still upbeat, briefly reported in open session to its full board of directors regarding the grant application's status.
The presenters characterized the latest guidance provided by Treasury as focused on improving "concentration" within certain program elements of the Tennessee SSBCI plan.
Any changes in the Tennessee program that emerge during the review process will, no doubt, be aimed aimed at improving the odds that the state's SSBCI program will meet or surpass Treasury's oft-stated economic-impact goals -- particularly that of achieving at least "10X" leverage by deploying grant funds.
Thus far, it seems unlikely that Treasury's review process will alter Tennessee's $117MM allocation or the major structural elements of the plan.
As VNC previously reported here, Tennessee's original proposal called for TN-ECD, itself, to administer a $45.3MM share of overall SSBCI funding for a Credit initiative, by partnering with qualified Tennessee financial institutions.
Simultaneously, TN-ECD said it would oversee and monitor the deployment of roughly $70MM, which would be under management by Launch Tennessee. The original proposal is reported here.
Treasury's continuing assessment of the latest Tennessee plan seems to underscore the fact that neither Treasury nor Tennessee is likely to back-off economic-impact targets established at the beginning of the SSBCI 2.0 process.
If Tennessee's combined SSBCI proposal is accepted by Treasury -- and if the state and its allies meet or exceed the 10X leverage success sought by Treasury -- the overall effort would mean at least $1BN or more in directly trackable financial and economic impact in Tennessee during the projected decade-long life of the program.
That 10X challenge is sobering enough, but there's also this bit of history: Although direct comparisons of programs from different eras are difficult, it must be noted that Tennessee's participation in the original "1.0" SSBCI program (roughly 2010-2017) brought the state $29.8MM in upfront funding, with which it achieved 5.57X leverage.
In sharp contrast, on a nationwide basis, SSBCI 1.0 overall supported $8.95 in new business financings for every dollar of SSBCI funds expended, according to a Treasury report.
The state's SSBCI 1.0 performance earned Tennessee only 41st ranking among the Fifty States in SSBCI leverage achieved. See related resources at the end of this story.
These and other factors -- as well, perhaps, as a desire to temper rising expectations among stakeholders statewide -- may have been on the minds of TN-ECD and TTDC-LaunchTN officials five weeks ago, when they provided an update on the status of the state's SSBCI "2.0" proposal to attendees of Gov. Bill Lee's annual GOVCON economic development conference.
As their GOVCON briefing came to a close, presenters from TN-ECD and TTDC-LaunchTN mentioned in 'for-the-record' style that the state's SSBCI 2.0 push should not be deemed a "failure" if, for example, 10 years down the road, the program has achieved less than 10X returns.
Successive waves of Treasury guidance over the past year havs seemed aimed at making clear that it is important that grantees "safeguard" their prospects for success by such taking such steps as, e.g., "limiting investments to anchor investments, prohibiting SSBCI participation after a fund's initial close, or only permitting investments in funds for which private capital is likely to be catalyzed by SSBCI participation based on the funds' age, size, or experience."
NOTES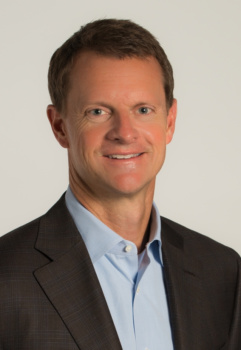 McWhorter
► EXECS IN MOTION: TN-ECD Commissioner/TTDC Chairman Stuart McWhorter and LaunchTN CEO Lindsey Cox noted during last week's board meeting that they would soon be conferring with State Finance & Administration Commissioner Jim Bryson, regarding FY 2024 budget requests by Lee Cabinet officials. Such yearly Cabinet consultations precede annual budget hearings within General Assembly committees. TN ECD Innovation Director Lamont Price remains a pivot player in pursuit of SSBCI funding. Bruce Doeg JD, a shareholder in the Baker Donelson law firm, is vice chairman of the board of directors of TTDC-LaunchTN, and has been a presence as director, advisor and-or not-so-grey eminence for well over a decade.
► BOARD SEATS: The LaunchTN board of directors will be recruiting successors for at least three board members who recently resigned: Marcus Whitney of Jumpstart Nova in Nashville; Kristina Montague of the Jumpfund in Chattanooga; and, Marci Harris JD, Co-founder and CEO of Popvox, in the SF Bay Area. Cox confirmed for VNC that consideration of potential conflicts of interest was a factor in the board resignations of Whitney and Montague, while Harris left because she was shifting her focus toward other commitments.
Lindsey Cox
► GOVERNANCE: Last week, Lindsey Cox assured her board that LaunchTN will be "proactive" in ensuring compliance with Treasury/SSBCI conflict-of-interest disclosures among board and staff. A conflict of interest checklist is now being development by LaunchTN, for use in the course of each SSBCI investment or funding transaction undertaken.
► HIRING: Meanwhile, with the scope of operations expanding rapidly, LaunchTN is preparing to recruit as many as five (5) new full-time staff to augment its current 10 full-timers and one embedded advisor. In preparation for SSBCI and other initiatives, LaunchTN is recruiting for a director of communications (reporting to CEO Lindsey Cox); a capital associate (reporting to CIO Monique Villa); and, an events manager (reporting to Marketing Communications Director Ashley Currie). Cox said two additional roles are being tentatively defined, for possible near-term recruitment: One new hire would coordinate communications and social media, while a second would be somehow involved in the "talent" domain, she said.
► NETWORKS: Launch Tennessee also recently won a U.S. Economic Development Administration "Build To Scale" grant, which, combined with State funding will enable it to stand up two more industry networks, respectively for Fintech and for ConsumerGoods-Advanced Manufacturing. Those two industry network expansions are budgeted at a total $1.9MM. RFPs soliciting bids from nonprofit managers of each new industry network are likely to be issued next month. VNC coverage here.
► SBIR/STTR: Among other recent strides, LaunchTN reported that its SBIR/STTR Matching Fund grants program had drawn 61 applications from early-stage high-tech companies seeking to commercialize tech-centric innovations. In its latest grants cycle, the Matching Fund awarded $7MM in grants to 37 applicants. According to its press release in September, demand for grant funding during the latest cycle totaled $12MM.
► SSBCI, enhanced in v.2.0, has been dubbed "The Most Important Small Business Program You've Never Heard Of". A compelling justification for that declaration is offered here by authors Ian O'Grady, Colin Higgins, and Bruce Katz, published via the Nowak Metro Finance Lab of the Lindy Institute for Urban Innovation, at Drexel University, in Philadelphia.
► PREVIOUS VNC coverage of SSBCI in reverse-chron order, here. SSBCI 1.0 State Performance Report, here. Nationwide contact lists for SSBCI 2.0 state grant-seekers. Launch Tennessee coverage here. VNC
.last edited 0403 27 October 2022
---