CONSENSUS POINT, the Nashville-based predictive markets provider, is believed close to securing a $1 million investment from TNInvestco NEST-TN, according to VNC sources.
Rebrovick
In addition, on March 31 a Consensus Point Form D filing with the SEC signaled the sale of $250,000 in debt securities. The filing names CEO Linda Rebrovick; entrepreneur Mike Shmerling (XMi and Choice Food Group); economist and Consensus Point board member Art Laffer; and, superangel and entrepreneur Crom Carmichael as linked to that transaction.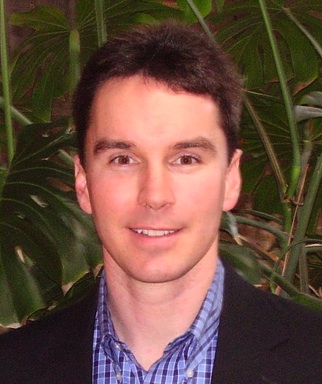 Cleek
VNC reported earlier Rebrovick's plans for a B-round of $1MM or more. Other CP equity-holders include investors Lee Beaman (Beaman Automotive) and Robert Lipman (Lipman Bros.); Kestral Asset Management; Frank Grant (Adreima, formerly with Cisco); Corey Cleek (ULoop and earlier PassAlong Networks); and, David Furse (VU Owen Graduate School of Management). Not known by VNC: Whether or not the Consensus Point B-round remains open.
Consensus Point founders David Perry and Ken Kittlitz have exited the company. VNC was unable to reach Perry over the weekend; Kittlitz, who lives in Canada, said he is taking time off before considering other pursuits.
Data provided VNC by the state and others suggest the pace of investing by NEST-TN and other TNInvestco funds continues to mount. NEST-TN is the fund created by Fran Marcum, managing partner of Marcum Capital in Tullahoma, Tenn. The NEST acronym stands for Networking, Entrepreneurs, Seed capital, and Technology.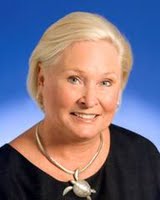 Fran Marcum
In 2010, NEST-TN asked certification only for an investment in Chattanooga-based digital-signature player SIGNiX, according to the state's year-end report. Then, in February, state records show, NEST-TN asked certification for a $0.5 million investment in Franklin-based Anthem Healthcare Intelligence, a data warehousing company.
Beyond Consensus Point, NEST-TN has recently requested certification for two $300,000 investments, one each for American Geothermal and Opti-Logic Corp. American Geothermal is the Murfreesboro-based manufacturer of patented heat pump water heating or cooling technologies for use with commercial and industrial processes. Tullahoma-based Opti-Logic produces patent laser range-finders for archery and firearms users. NEST-TN is far along in discussions with owners of further investment targets, said a source.
In addition to investments reported earlier, Tennessee Economic and Community Development (ECD) data provided VNC March 30 in response to a query show more recent investment certifications had been sought for OnFocus Healthcare (total roughly $105,000 and involving TriStar Technology Ventures and Limestone Fund; OnFocus is also a portfolio company of Solidus Co.).
Other investments recently certified by ECD-Revenue include Provider Trust ($250,000, XMi High Growth, on top of XMi's 2010 certification of $450,000 for that firm); Diabetes Care Associates ($500,000, TriStar); and, Krikle ($15K from Solidus-TNInvestco for this startup in the portfolio of ally Seed Hatchery). VNC