TNInvestco, the capital-formation and jobs-creation initiative crafted by a momentarily bi-partisan Tennessee General Assembly and the Administration of then-Gov. Phil Bredesen, seems unlikely to get much mention during Gov. Bill Haslam's State of the State Address, scheduled for this evening.
Not surprising, perhaps, given the budget and policy changes the governor faces, plus the fact most observers agree it'll be about a decade before we know the economic results of the program that gained wide attention in financial and economic development circles, after Tennessee allocated $200 million in insurance-industry tax credits to enable ten new TNInvestco funds to raise capital to help fund Tennessee ventures.
Nonetheless, as fate would have it, TNInvestco shared The Tennessean's page one Sunday, alongside Associated Press coverage of the epochal earthquake- and tsunami-born devastation in Japan.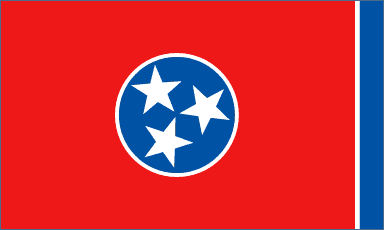 Tennessean Reporter Chas Sisk accurately reported that while critics and supporters agreed short-term jobs creation should not be the primary gauge of TNInvestco success, the program is new enough, a state report is due-out soon enough and undercurrents swirling around TNInvestco are strong enough to cause Gov. Bill Haslam and most others to withhold judgment on the program's value, before deciding whether or not there should be an expansion of the TNInvestco program.
The Sisk report spanned issues of whether startups being funded by TNInvestcos are new enough, whether the startups' technologies are "transformative" enough, whether reporting on TNInvestco results is open enough and whether the first (and potentially last) round of TNInvestco funding will produce enough higher-caliber jobs.
TNInvestco participants, stakeholders and observers, including some critics, queried yesterday by VNC about the issues raised in Sisk's report seemed generally to believe the TNInvestco initiative, while not flawless, is probably good for Tennessee.

Böer
Capitalism is "a very messy world," said Germain Böer of the Owen Entrepreneurship Center at Vanderbilt University, when contacted yesterday. "I'm not saying [TNInvestco is] a perfect program," he added, "but I think the good will outweigh the bad."
As part of a batch of interrelated initiatives statewide, including the Nashville Entrepreneur Center, Böer said, TNInvestco is "one more piece of the puzzle" and has helped induce more investors to be willing to talk with and often guide entrepreneurs and there is now more energy, overall, in the state's business ecosystem. While Böer indicated TNInvestco could be improved upon, he said he senses that most of those who at this stage question fund managers' earnings and risk exposure, numbers of jobs created thus far and other variables don't fully appreciate how risky and complex are the tasks of funding and growing startups.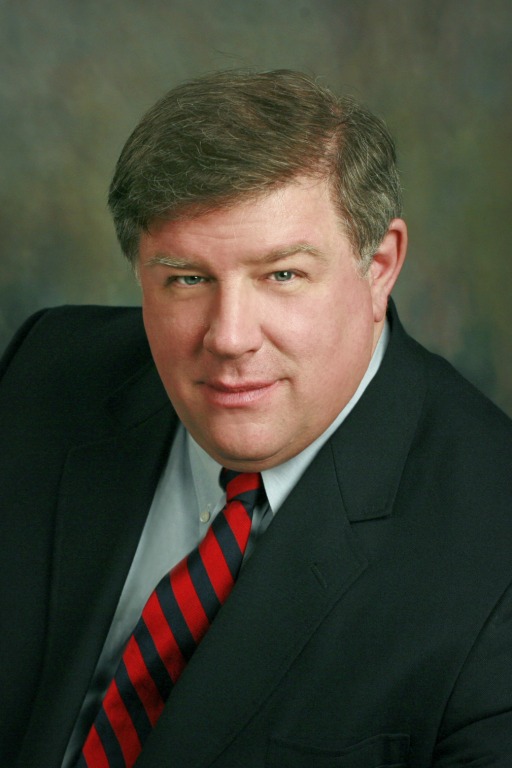 Duncan
Last week, ahead of publication of Sunday's piece, Solidus managing partner Townes Duncan, who now controls a TNInvestco fund and was engaged early-on with those shaping the program, told a Partnership 2010 meeting in Nashville that through TNInvestco roughly $145 million has been entrusted to "experienced managers," but reaping benefits will take time.
The "early indications" are that TNInvestco goals are being met, said Duncan, who stressed, as did most of those interviewed this weekend by VNC, that in addition to the $27 million thus far invested by TNInvestcos in 35 investments, another $37 million non-TNinvestco dollars have been invested, demonstrating the valuable leverage inherent in the program.
Some of those contacted by VNC, declining to be identified, believe the program is too rich for the TNInvestco fund managers; or, that the initial fund-certification process was at best flawed, tainted with favoritism and otherwise mishandled. A lawsuit filed earlier by investor Larry Coleman, whose own TNInvestco proposal failed to win an allocation, calls for release of more data about the TNInvestco fund selection process. Coleman has asked the Tennessee Supreme Court to hear his petition. Reached yesterday, Coleman declined comment on the matter. Coleman has previously said he regards the TNInvestco concept as generally a smart idea, but has vigorously challenged its execution.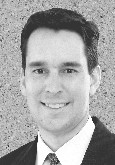 Joe Cook III
Asked for comment on the concern that TNInvestco funds have too often invested in relatively aged ventures, rather than early-stage and seed as intended, Joe Cook III, a co-founder of the TNInvestco Limestone Fund, told VNC yesterday that companies that have surmounted such challenges as FDA regulatory approval, development setbacks and other punishing hurdles have often discovered a "learning path." Investing in those companies allows TNInvestcos to "build on somebody else's investment," he said. Moreover, he said, Limestone investments are made mainly on the strength of the current product and business plan, not on a company's history.
Woody
Innova Memphis CEO Ken Woody told VNC, in part, that TNInvestcos should be measured based on "What are the TNInvestcos actively doing to leverage the funds we invest in companies, with non-TNInvestco capital, technical assistance, mentoring and Corporate governance?" Said Woody, TNInvestco is "a long-term program and needs to be judged accordingly. Startups begin small and grow slowly at first. Frequently they have growing pains, and even fail. That is the high risk nature of investing and supporting these types of efforts." Because Innova portfolio iScreen was spotlighted by The Tennessean as potentially an older-than-ideal investment vehicle, Woody added, in part, that TNInvestco "was designed to invest in transformative companies that have the potential to grow rapidly. IScreen is a great example. Innova took a company that used a 15-year old technology on a large cumbersome stationary computer platform, and helped transform the product into a hand-held product that received FDA clearance four months post-submission. However, we're not investing in technology but rather companies. We helped iScreen bring on board a new management team, develop a reimbursement model, and raise $2 for every $1 Innova invested."
Lynch
"The TNInvestco program is really essential to positioning Tennessee to be competitive in the high-growth business sectors that are really driving the economy" and the program helps Tennessee companies attract capital from outside the state, said Leslie Wisner Lynch, president of Tennessee Technology Development Corp. The balance of new and older companies in TNInvestco's portfolios not only helps balance risk, she said, but balances portfolios among sectors and development stages.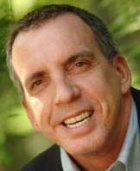 Lynskey
Reacting to the spotlight being placed on TNInvestcos investing in somewhat older ventures, entrepreneur-educator Bruce Lynskey told VNC yesterday that some of those deals could involve propping-up "the walking dead," most of which will ultimately fail, he said, although he acknowledged the need for clarification on the aging question. Lynskey was formerly co-director of the Owen Entrepreneurship Center, and is now entrepreneur in residence at Clark University at Worcester, Mass.
Referring to TNInvestco as a "great concept," Lynskey argued, "It would be more beneficial for the TNInvestco investment firms...to focus solely on seed-stage or first round fundings. That is the prime area of hurt with budding (or experienced) entrepreneurs. It is perfectly acceptable for the TNInvestco firms to do follow-on investments to their existing seed-stafe or first round portfolio companies. I do not think that it is a good idea for them to concentrate on later-stage investment rounds." Lynskey rejected the notion that jobs creation can be the primary concern of an investor who must manage for greatest returns, not to maximize employment. With the longer view, stakeholders should keep in mind, Lynskey said, that by nurturing startups "you are creating a situation in which you may spawn the next grand slam homerun -- and when that happens (rare as they are), it has an immense effect on the local economy."
Cook and others pointed-out, also, that while a number of more developed companies have received funding, numerous fledgling companies are being spawned by TNInvestco-funded development or incubator funds, which were not represented in The Tennessean's report. Those initiatives include Device Innovation Group, recently announced by Limestone with TriStar Technology Ventures, another TNInvestco; plus, several early-stage and tech-transfer initiatives aligned with the Solidus TNInvestco, including JumpStart Foundry (Nashville), Seed Hatchery (Memphis) and Venture Incite (Oak Ridge-Knoxville).

Chambless
Sid Chambless, executive director of Nashville Capital Network, which has a TNInvestco fund and a sidecar fund, as well as a network of more than 60 active Angels, responded yesterday to the Tennessean's references Nashville-based Pathfinder Therapeutics and Memphis-based iScreen Vision as an examples of companies that have "old ideas."
Chambless told VNC, in part, "Pathfinder recently won FDA approval for its passive image guided surgery solution. This is the second FDA approval for the company and positions them for explosive growth with a commercially available solution. iScreen Vision is in the same position: Having just been awarded FDA approval for their vision screening solutions. Anyone who has ever dealt with medical devices or drug development will tell you that the process takes time and money. Successful companies like BioMimetic and Cumberland Pharmaceuticals are great examples of companies that took multiple rounds of private capital before launching their commercially viable products that sparked explosive growth. Pathfinder and iScreen Vision are positioned for rapid expansion and are exactly the type of companies this program was created to support. Companies that seek venture capital do so in order to finance a transformational event in their lifecycle. Pathfinder, iScreen Vision, and the other companies referenced are at transformational stages in their life cycle. 'Transformational' is exactly the word the state used to describe the types of companies it designed the program to support," Chambless concluded.

Qualls
Angel Capital Group President Rachael Qualls told VNC, in part, that all associated with seed stage-oriented ACG "are direct beneficiaries of [TNInvestco] as two of the companies we funded (TrakLok and SigniX) have received TNInvestCo funds. If TNInvestCo had not come along, we would have had to reach outside the State to find funding for our portfolio companies, and there is a very strong possibility the companies would have had to relocate." It's "unreasonable," said Qualls, to expect a "substantial increase in jobs" from TNInvestco at this early stage, as excessive hiring is a burden to be avoided by early-stage companies.
Eric Satz
Eric Satz, co-founder of Tennessee Community Ventures Fund, told VNC, "The purpose of TNinvestco is to invest in new industry that otherwise wouldn't have a chance of getting off the ground in TN. You can either invest in seed and early stage companies or you can invest in jobs, but not both simultaneously. If immediate job creation was the purpose of the program then the legislation should have called for investment in existing, profitable and growing businesses. The TNinvestco Act calls for investment in new and transformative businesses that have the potential to alter the landscape of industry in Tennessee. To succeed, entrepreneurs and their investors must have long term vision, determination, patience, and a tolerance for risk. How long did it take before someone said Fred Smith's vision for FedEx was indeed visionary?" VNC