THE CENTER for Medical Interoperability (CMI) in Nashville has long been poised for today's news out of Washington, D.C.
Federal rules proposals announced this morning would require that patient electronic access to their electronic health information (EHI) be made available at no cost; and, among other things, would require that Medicaid, the Children's Health Insurance Program, Medicare Advantage plans and Qualified Health Plans in the Federally-facilitated Exchanges must provide enrollees with immediate electronic access to medical claims and other health information electronically by 2020.
CMI President Ed Cantwell confirmed that as part of its readiness for such developments, CMI recently hired Brett Meeks as its first vice president for policy and legal affairs; and, he is responsible for leading CMI's engagement with the executive, legislative and regulatory agencies, as well as for coordinating with elected officials' government-liaison staff.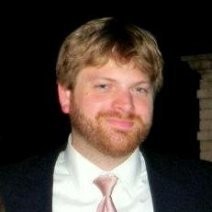 VP Brett Meeks
Meeks previously served four years among staff of the U.S. Senate Committee on Health, Education, Labor, which is chaired by U.S. Senator Lamar Alexander (R-TN), the prime mover in passage of the 21st Century Care Act in 2016. Meeks' LinkedIn is here.
The Act defined healthcare information interoperability and prohibited information blocking. Senator Alexander, also a former Tennessee governor, recently announced plans to retire from the Senate.
The advancement of federal interoperability rulemaking processes comes just two weeks after Tennessee State Sen. Shane Reeves' introduction of Senate Bill 0385, which requires the State Health Department to "study the feasibility of promoting and implementing medical interoperability in this state; requires the department to report on its findings and recommendations, along with any legislative or executive actions needed, no later than December 31, 2019."
Sen. Shane Reeves
Reeves' bill as introduced calls-out CMI in particular, noting at one point " the Center for Medical Interoperability located in Nashville, which is developing the national wireless lab to establish best practices for wireless medical devices in an effort to formulate wireless technology standards and certifications, positions Tennessee at the forefront of this issue..."
As CMI's founding president four years ago, Cantwell has been selectively very personally engaged with policymakers at state and federal levels, even before the formal founding of nonprofit CMI in Nashville four years ago. He has, for example, participated in the past year or so in at least one White House conference on related matters.
Furthermore, the work of CMI was recognized in 2017 as among Nashville's most substantive healthcare information technology and related initiatives, when Cantwell and CMI were essentially drafted as flagbearers in Nashville's attempt to respond to opportunities for Nashville healthtech leadership that were reported by Brookings Institution researchers. Related CMI coverage here.
In a press release this morning from U.S. Department of Health & Human Services, the agency declared, in part, that its proposed rules "would support patients accessing and sharing their electronic health information, while giving them the tools to shop for and coordinate their own health care."
Word of these developments comes after Centers for Medicare & Medicaid Services (CMS) in 2018 finalized regulations that use potential payment reductions for hospitals and clinicians to encourage providers to improve patient access to their electronic health information.
HHS explained in its press release this morning that one of the proposed rules would mandate public dissemination of information about "providers or hospitals that participate in 'information blocking' practices that unreasonably limit the availability, disclosure, and use of electronic health information undermine efforts to improve interoperability. Making this information publicly available may incentivize providers and clinicians to refrain from such practices."
HHS also said in its release that altogether "these proposed rules address both technical and healthcare industry factors that create barriers to the interoperability of health information and limit a patient's ability to access essential health information. Aligning these requirements for payers, health care providers, and health IT developers will help to drive an interoperable health IT infrastructure across systems, ensuring providers and patients have access to health data when and where it is needed."
A fact sheet on the CMS proposal is here. This morning's blogpost from the ONCHIT executive is here. ONC NOPR here, include link to Rule document, itself.
Today's HHS press release is located here. VNC


. last edited 1755 11 Feb 2019
---