Menlo Park-based Sramana Mitra says Tennessee startups can raise the odds of success by adopting the bootstrap guidance and the window onto Silicon Valley that she offers.
Responding to questions from VNC, Mitra explained she aims to surmount the exclusivism she sees hobbling global entrepreneurship and 'democratize' the availability entrepreneurial wisdom. Mitra is an entrepreneur, consultant, a former Forbes columnist and owner of One Million By One Million (1M/1M), a company that aims to help 1 million entrepreneurs each reach $1 million revenue, or beyond.
Mitra said she helps investors and investor-funded startups, as well as "owner-owned and -operated businesses." She may help guide a business toward capital sources, if warranted, she explained. "The only caveat is," she said, is "if you come to us with a bad idea, we reserve the right to tell you that you should discard it, and work on another idea.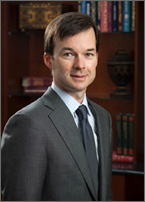 Harrington
Similar doses of reality are easy to come by, right here in Nashville. For instance, a recent Nashville Technology Council panel discussion left little doubt investors believe they have the upper hand in negotiating termsheets. After all, "it's a capitalist market," said Jack Harrington of Brentwood Capital Advisors during the event. Investors will "pay as little as they can," he said, adding "you'd do the same thing."
"Business is tough," Harrington continued, so, entrepreneurs should be able to make the case for valuation of their companies from various angles, thereby demonstrating the "quality of your business" and the depth of management's knowledge of the assets and the challenges they face. Entrepreneurs should not, of course, issue any more equity than necessary, he added.
There was more tough love that evening from panelist Jim Phillips of XMI High-Growth Development Fund (TNInvestco), who asserted that even the tightest business plan is typically worth "zero" at the outset. Panelist Bill Brown, CEO of Entrada Health, reinforced the point by noting that even the entrepreneur's most "conservative" financial projection typically "misses by a year." Brown also warned that entrepreneurs are often "too slow to make decisions on things that aren't working or people that aren't working."
Both Brown and Phillips cautioned owners about trying to create a sense of urgency about funding their ventures. Phillips noted that entrepreneurs trying to set-up auction conditions for a stake sale should keep in mind that Nashville remains "a small town," and word gets around to all the ususal suspects.
Gatto
Vic Gatto of Solidus and its JumpStart microfund sharpened the point, explaining that while it's "prudent to have multiple conversations going on," entrepreneurs get no advantages in plumping too much, because "we're not inclined to chase a deal"; and, entrepreneurs are ill-advised when they attempt to build-up their "credibility" by flaunting supposed bidder interest. Further, entrepreneurs who dig-in their heels about retaining controlling interest or other terms may inadvertently "signal you don't have faith in the upside."

Panel moderator Chris Sloan, a Baker Donelson attorney, stressed that, as possible, a collaborative tone should characterize negotiations, given the multi-year nature of the prospective relationship. Sloan cautioned that unless the offeror has in-hand "one of those rare companies that come along that everyone wants a piece of," the entrepreneur must guard against the tendency to "overplay" the deal-shopping angle.
Having watched many deals unravel, Sloan noted it often seems to him that the "entrepreneur is playing checkers while the VC's playing chess."
Mitra wants to help entrepreneurs understand the game they're in. "We are trying to propagate the tribal knowledge of Silicon Valley to entrepreneurs around the world," she told VNC. She explained her mindset: The venture elite tend to operate in "tribal fashion" as "elitist groups" in which knowledge vital for entrepreneurial success is too often sequestered, said Mitra.

Tribal ritual?
Tribes? "The Harvard tribe. The Stanford Computer Science department tribe. The MIT Club of Northern California tribe (to which I belong myself)," she explained. "But what if you are outside of these elite tribes? Why can't we democratize entrepreneurship knowledge and expertise and work with a more egalitarian world view? I still would like to be elitist, except, the notion of elitism is not based on where people have come from, but rather what they are able to achieve as entrepreneurs. Once they are given the tools, which ones can build significant businesses using them?"
Mitra offers free online video conferences for entrepreneurs and, among other services, helps connect them to outsourcing partners for offshore product development and other resources. Through free services (or for $1,000, through premium services) Mitra promises to teach struggling entrepreneurs how to make it without outside capital. Key to the process is Mitra's promise to "validate or invalidate" an entrepreneur's concept and business plan, quickly, she explained. If an idea bounces, entrepreneurs are welcome to subject another idea to Mitra's process. No Tennessee entrepreneurs or incubators have yet joined Mitra's fledgling 1M/1M campaign, she said.
Cornwall
Bootstrapping is anything but alien to Nashville. Belmont University professor and Entrepreneurial Mind blogger Jeff Cornwall preaches persasively on the topic, continually. A similar emphasis prevails at the Nashville Business Incubator (NBIC) and through programs of the Tennessee Small Business Development Centers (SBDCs). The new-but-robust Nashville Entrepreneur Center (NEC) offers classes on key business topics for modest fees, in addition to its incubation work; and, entrepreneurship initiatives at Vanderbilt University, Lipscomb University and other campuses bolster the startup community, though usually with emphasis on their students' initiatives. In addition, regular programs from Nashville Technology Council (NTC), Nashville Capital Network (NCN), JumpStart Foundry and others provide entrepreneurs strong doses of reality.
For more on local VC's perspective, see our previous reports on the 2009 and 2008 NTC venture forums; notes from an earlier Nashville Health Care Council event (NHCC) and our recent report on comments from Solidus managing partner Townes Duncan. VNC