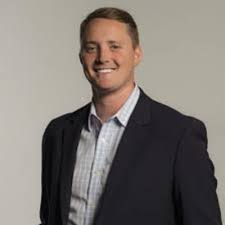 BLAKE HOGAN and his wife, Colbi Layne Hogan, arrived Music City from Austin in the dog days of summer 2015, just two years into their marriage.
Five years on, Hogan now shoulders the role of the Nashville-based CEO of Bunker Labs, the Chicago-based 501c3 that offers entrepreneurship and business programming and services in 40 cities for U.S. military veterans and others with national defense service to their credit.
Soon after their relocation -- prompted by his Alabama-born wife's new high-school teaching assignment in Franklin outside Nashville -- the former U.S. Marine Corps officer joined the Nashville Entrepreneur Center as its director of business partnerships.
Hogan's Nashville EC responsibilities included helping to launch Bunker Labs programming in Nashville.
Now, as CEO of Bunker Labs nationally, Hogan said he is emphasizing quality programming and measurable contributions to each of its dozens of communities and members, thereof.
Current Bunker Labs programs include: a Member network; a six-month-long Veterans in Residence incubator; social and educational events; online special interest groups; "The Transition" podcast; and, access to launch lessons; military-connected accelerators, incubators, professional services, and product discounts.
Asked about the nonprofit's financial status, Hogan told VNC that the organization currently has a strong balance sheet and good prospects, notwithstanding year-over-year drops in grants and contributions in 2018-19 that were shown in tax documents he provided.
Back in 2014, two years after separating from active duty with the Marine Corps, Hogan had played a similar founding role in launching the Bunker Labs program in Austin.
In the span of his first few years as a civilian, Hogan also shouldered business development duties for SageGlass -- an energy-efficient window glass manufacturer that was soon acquired by France-based Saint-Gobain.
Since then, Hogan said his view of the value of entrepreneurship, business management and related programs and networks for veterans has been strongly reinforced by his personal startup experiences.
Most recently, he and U.S. Army veteran Chris Hartings co-founded Breakaway Security Solutions, which offers portable emergency exits (patent pending) for use in directing flows of attendees at major outdoor events. Although the safety product gained trial during the CMA Festival and the Chicago Marathon, the pandemic's arrival put the business and the live-events sector into a holding pattern.
Blake, 36, said that, including himself, 7 of Bunker Labs total 33 employees work in Nashville.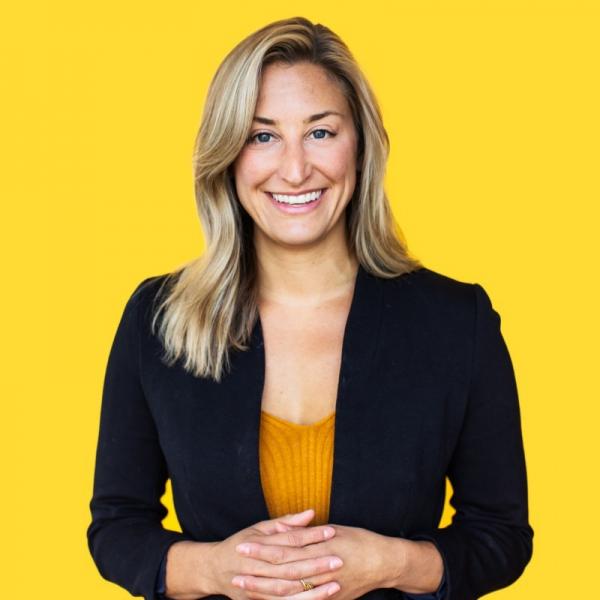 Brittany Burgess
The Nashville complement includes Brittany Burgess, who will be joining soon as director of partner engagement and earned revenue. She's currently director of partnerships for Launch Tennessee, where she's worked since 2015.
In addition to employees named above, Bunker's Nashville team members include CIO James Suh; Renee Bobb, National Director Training & Development; Sue Black, Internal Operations Director; Nilay Holloway, Systems and Design Analyst; and, Olivia Marvel, Systems Administrator.
In addition, Memphis is homebase for Sumeet Chahal, a former U.S. Marine who is Bunker Labs' national director of entrepreneur support.
The organization also has volunteer ambassadors in key markets, including Justin Radford and Daniel Collins in Nashville; Derren Burrell in Knoxville; and, John Shipp and Jimmy Moncrief in Chattanooga.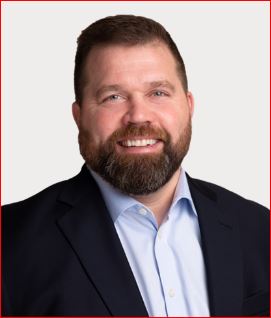 Doug McCormick
Hogan reports to the chairman of the board of Bunker Labs, who is Doug McCormick, managing partner at HCI Equity Partners.
McCormick is a former U.S. Army Infantry officer and a graduate of the United States Military Academy at West Point.
Hogan's predecessor as CEO, Bunker Labs founder Todd Connor, is now a contracted advisor to the nonprofit.
The board includes one Nashville-based member, J.P. Morgan Private Bank's John Morris, a senior banker. The full board roster as of September 2020 is here.
Nationally, Bunker Labs' supporting partners include corporations and institutions.
Its website notes as partners JPMorgan Chase & Co., USAA, pwc Charitable Foundation; FedEx; Macy's; Schultz Family Foundation; Comcast NBCUniversal; Blackstone Charitable Foundation, Kauffman Foundation, MetLife, Intuit, WeWork, Robert R. McCormick Foundation, Newman's Own, Google for Startups, and NFL Salute to Service.
Asked about his longer-term plans, Hogan said he is now focused 100% on advancing Bunker Labs and its mission.
That said, he added that he feels -- particularly as the son of a U.S. Marine who served in Vietnam, now deceased -- that his need to leave military service after four years due to orthopedic injuries left him with a strong sense that his work with Bunker Labs is "my calling...and I can now serve my country in a powerful way," helping other veterans fulfill their missions.
At the same time, he said he views his new assignment as a "tour of duty," which might well lead to further roles helping veterans start, grow, buy and sell businesses that contribute to their families and their communities.
Colbi Layne Hogan is a doctoral candidate (2021) in Public History at Middle Tennessee State University (MTSU), and is a graduate research assistant in the MTSU Center for Historic Preservation, according to her LinkedIn profile.
Military history is one part of her portfolio, which includes co-authoring a 2019 report on Franklin's Charge during the Civil War Battle of Franklin, Tenn.
The Hogans and their two toddlers reside in Williamson County.
Asked whether he thought his next calling might lead to his family relocating from Tennessee, Hogan laughed and said that, while time will tell, the fact that they've just bought a house across the street from an elementary school in Williamson County could be a major factor in that decision. VNC
. last edited 1758 2 December 2020
---