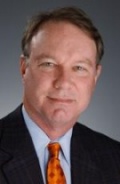 The board of directors of Tennessee Technology Development Corporation today decided to provide a $100,000 grant to the new Nashville Entrepreneur Center and reaffirmed plans to launch a new statewide entrepreneurs network.
Today also, TTDC elected Tom Ballard, who is director of the partnernerships directorate of UT-Battelle, to serve as the TTDC board's vice chairman; and, Dr. Leslie Wisner-Lynch, founder and executive director of the BioTN Foundation, to serve as TTDC's second vice chairman.

TTDC Chairman Bill Evans, CEO of St. Jude Chidren's Research Hospital, presided during today's meeting. Evans was scheduled to meet this afternoon with Gov. Phil Bredesen on a number of issues, and was expected to convey to the governor his support for TTDC.

Before departing for his meeting at the State Capitol, Evans said he had also this week had extended conversation with Bredesen Economic and Community Development Commissioner Matt Kisber, although he did not elaborate.

TTDC President and CEO Eric Cromwell (at left) said in asking board approval for the NEC grant that NEC has on its own raised $300,000 and plans to have hired its first executive director within 30 days.
Cromwell said supporting NEC is now prudent, in that the organization has gelled as a potential game-changer in Middle Tennessee, affording TTDC the kind of partnership leverage the organization seeks with similar groups, statewide.
Asked for comment this afternoon, Stephanie Pepper, spokesperson for the Nashville Area Chamber of Commerce and the NEC, said the Chamber would report its fundraising results soon, but declined to comment on that today. She said a recently formed NEC board committee is addressing the hiring task.
Tod Fetherling, an NEC founding board member and president of Nashville Technology Council, had earlier told VNC that the NEC executive search was proceeding well, and that soon after the NEC board's inaugural meeting, which was held yesterday, a board committee would interview finalists for the leadership position.
As reported by VNC, NEC recently announced that its first chairman is entrepreneur, investor and philanthropist Clayton McWhorter, and revealed the 26-person roster of the NEC board.
TTDC today also reaffirmed plans to hold a combined innovation conference and entrepreneurs network kickoff event, May 10-11, here in Nashville.

In preparation for that event, TTDC today agreed to spend a combined $220,000 for services and out of pocket expenditures associated with the May mega-conference, per se; and, for other Tennessee Enterprise Network's (TEN) launch-related consulting and staff services.
TTDC has suggested that the planned TEN network will help prepare entrepreneurs for successful business pursuits, and will help build deal-flow to potential angel and institutional investors, including the state's recently chartered and capitalized TNInvestco funds.
Cromwell and other TTDC executives said months ago that TTDC planned in 2010 to "hang its hat" on entrepreneurship,

rather than technology transfer and capital formation, partly because the Bredesen Administration has launched bold initiatives in both research and education reform, and the TNInvestco program has become, at least for the moment, the center of gravity in the state's startup universe.
Even so, Cromwell said today he believes TTDC can add value in the state's effort to stimulate research, by working at the "margins" of the new Bredesen program.
Most of TTDC's expanded pro-entrepreneur services are to be provided mostly by units of Tech2020, an Oak Ridge-based nonprofit pro-technology organization that has previously performed entrepreneurship contracted services for TTDC, through the Center for Entrepreneurial Growth (CEG) of Tech 2020.
During today's meeting, Shawn Carson, director of the CEG, told VNC the CEG tentatively plans to launch a for-profit subsidiary to extend the CEG's pro-entrepreneurial course development, training and consulting to entrepreneurs statewide.
Carson confirmed that if approved by his board of directors within the next two months, the new company – tentatively dubbed Out of the Garage LLC, which is currently the name of a CEG website for entrepreneurs – would launch later this year.

Carson acknowledged the for-profit spinout model is analogous to that employed by the UT Research Foundation in launching ethanol-oriented Genera Energy LLC. The UTRF has also been a CEG sponsor.

Much of today's TTDC board meeting, held on the Vanderbilt University campus, was devoted to presentations by community nonprofits with pro-growth, pro-technology agendas, from around the state.

The board also discussed several TTDC contingency plans for coping with various scenarios for continued operation or virtual mothballing of the organization, if the General Assembly and Economic and Community Development Commissioner Matt Kisber find they cannot or will not allocate continued funding for TTDC for the fiscal year beginning July 1.
Cromwell told VNC this afternoon that today's board actions reflect "full commitment" to continued execution of TTDC's strategic plan," and that "stewardship" of whatever resources TTDC might have now or in future is always a priority for him and his management group, which he described as purposefully "lean," from the start of the renewal of TTDC two years ago, when the organization obtained $5 million in state funding.

TTDC has made clear it plans to press aggressively its case for further state funding, stressing its role as conservator, innovator and manager of state funds for tech-driven economic development. TTDC is relying on its supporting role in the recent shaping and passage of TNInvestco, its mobilization of entrepreneurs and its galvanizing of new relationships among campus researchers and investors, among other things, to help make its case for state support.
TTDC expects to virtually exhaust its current funding by June 30, except perhaps for perhaps $500,000 that might be set aside to continue operations in some manner, perhaps as a small think-tank focused on tech-driven economic development.

A number of initiatives contemplated by TTDC have been slowed, refocused or withdrawn as a result of state-government budget austerity and progress on other fronts. For other TTDC stories, please visit here. ♦