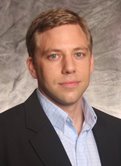 JAMES STOVER, Ph.D., vice president-operations for Tennessee Technology Development Corporation (TTDC), is stepping-down from that post to join Diagnovus, a Nashville startup backed by TNInvestco's Limestone Fund and TriStar Technology Ventures.
In a farewell e-mail to friends and associates, Stover said Diagnovus is a molecular-diagnostics company and he will serve as vice president for business development, as well as co-founder. His letter suggested that other Diagnovus co-founders include Joe Cook Jr., who is a co-founder of Mountain Group Capital Group, as well as a co-founder of the Limestone Fund (a TNInvestco) and chairman of LifeScience Tennessee, a bioscience trade association here.
In a statement issued this afternoon by the sponsoring TNInvestco's, the backers said, in part, "Diagnovus, LLC is a molecular diagnostics company targeting rare forms of cancer, including pediatric cancers. Diagnovus is dedicated to developing diagnostic tests that will better inform physicians, payers, patients and families facing these difficult disease prospects. The Company will identify, in‐license, develop and commercialize diagnostic assays that have been developed at leading institutions around the United States." Limestone principal Joe Cook Jr. said in the release, in part, "...we believe Diagnovus can focus on providing better individualized information to physicians, patients and caregivers, especially in less frequent cancers, while materially contributing to the continued growth of life sciences in our state."
TTDC's Wisner-Lynch also wrote her board of directors today, making plain that, in addition to excitement for Stover's role with Diagnovus, she shared the bit of sadness that Stover himself expressed regarding the closing of this chapter in their collaboration. She also praised the two TNInvestco firms backing Diagnovus for their work in the sector.

Stover, an athletic 32-year-old seemingly devoted to knowledged-based challenges, was often in the past three years a point person for CEO Wisner-Lynch and her predecessor Eric Cromwell, during whose administration Stover was recruited from California. In that role, Stover teamed with Wisner-Lynch and finance director Steve Wonciewicz, all supported by TTDC staffer Courtney Corlew. TTDC is now chaired by Haslam Administration ECD Commissioner Bill Hagerty, who within the Haslam Cabinet controls the TTDC budget.
"I am excited about this opportunity as Diagnovus is committed to bringing the promise of personalized medicine to underserved diseases," Stover said, after describing TTDC President and CEO Leslie Wisner Lynch as "one of the strongest advocates for the growth of our economy, but most importantly a leader, mentor and friend."
Deep personal reasons partly motivated Stover, he explained at one point in his message: "Diagnovus will provide the opportunity for me to return to the life science field where I've spent most of my career... Lastly and most importantly, from a personal standpoint the mission of Diagnovus will serve patients like my daughter who suffer from diseases that are currently either unmet or underserved."
In a moving message to hundreds in his personal network, Stover expressed special thanks to the leaders and coworkers of TTDC, the General Assembly and stakeholders statewide for their tireless work to improve the state's economy, innovation sector and quality of life.
In February, Stover received the U.S. Small Business Administration's Tibbett's Award during an Obama Administration ceremony. He was among companies, institutions and individuals recognized for their contributions in advancing the U.S. SBIR/STTR competitive grants-awards programs for small business innovation research and technology transfer.
Prior to joining TTDC, Stover was a life science and technology analyst with Square 1 Bank in San Diego, and a senior research fellow in medicinal chemistry at the Scripps Research Institute. He earned his bachelor's in Biochemistry at the University of Virginia and his Ph.D. in Chemistry at Vanderbilt University. Related VentureNashville stories here. VNC