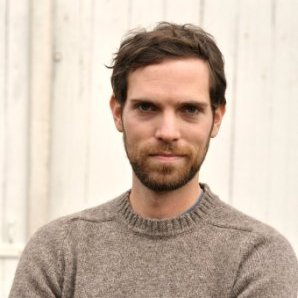 ARTIPHON, the creator of an electronic platform that digitally produces an array of musical instruments' sounds, is advancing toward the consumer market and is likely to raise Series A capital in 2016.
Founder, CEO and controlling shareholder Mike Butera told VNC that Artiphon has 11 full-timers aboard, and it has raised just over $2MM since its chartering four years ago. The startup is likely to gather more Seed capital, as a bridge to the A-round. The company's home office is in Nashville's Marathon Village.
Prior Artiphon raises have included a wildly successful $1.32MM Kickstarter campaign, as well as about $700K from roughly a dozen individual Angels and from Selous Venture Society, the Nashville Angel group. Most investors on Artiphon's cap table are based in Nashville.
Another widely reported coup: Artiphon's INSTRUMENT 1 was recently dubbed one of TIME magazine's "Best Inventions of 2015." TIME said, "An estimated 70% of adults want to play an instrument on a regular basis, but only 5% actually do, partly because it's tough to choose just one to master. That's not an issue with the Artiphon, which can mimic dozens of ­instruments -- not just how they sound, but also how they're played."
Artiphon's website says the product "is a single device that can be played as a guitar, piano, drum pad, synthesizer, and many other instruments. By connecting [it] to smartphones, tablets, and computers, people of all skill levels can choose from an always-expanding palette of sounds." Artiphon also often emphasizes that the virtual fretboard and strum interfaces of INSTRUMENT 1 are sensitive to variations in force applied.
Butera speaks with precision when he explains that the product "is capable of playing any possible sound when connected to a variety of apps, Artiphon's included. These can take the form of synthesizers, sampled sounds, or other effects. While digital instruments have been sound-agnostic for years, the major breakthrough of the INSTRUMENT 1 as a multi-instrument is the ability to ergonomically play with different techniques. Users can switch easily between a strumming guitar-like gesture or a tap-on-keys piano gesture, and explore multiple ways they can interact with sounds beyond the standard key, drum pad, or screen of standard digital instruments."
The company is still pre-A-round, but Butera is naturally thinking ahead. Asked about an eventual exit, he said there is still much more to learn about Artiphon's growth alternatives, before exit options are seriously considered. While selling to a strategic bidder or other moves might be logical options, an IPO should not be ruled-out, he added.
Offering an example of a consumer-electronics company that IPO'd after achieving the sort of market impact that Artiphon now seeks, Butera said "we have discussed GoPro [as an example of] breakout success [in] a previously stagnant market [that empowers] people to be creative in their everyday lives. We intend to have a similar effect on the musical creativity space, ideally with continued realism about the ability of the marketplace to continue to grow quickly. The musical instrument market has been very stable for decades, and we see a great opportunity to shake it up."
With Artiphon having attained wide recognition before it has even shipped its first commercial product, many in the local startup community have wondered whether or not Artiphon will long remain in Nashville.
Butera acknowledged that a consumer-electronics company must "go where the money flows," and confirmed he has been challenged by some who have asked, in effect, "What are you doing in Nashville -- that's crazy!"
However, he told VNC that with key Artiphon team members and advisors already operating from New York and California -- and given "Music City's" status as an industry watering-hole and a de facto Music laboratory -- things are working fine, so far, particularly when Middle Tennessee's quality of life is factored-in.
The professional market for Music instruments remains, as at Artiphon's formal launch in 2011, an important source of Artiphon product validation.
However, Artiphon is now focused on wading-into vast Consumer markets. In this push, said Butera, the mission is to introduce individuals and consumer groups to new electronic pathways for exploring and making music -- in ways that are as spontaneous, purposeful and-or recreational as each player needs in pursuit of satisfaction, or even joy.
Butera said he believes Artiphon's offerings could spur a new era of genre-bending grassroots Music-making of the kind that has erupted in many nations, during the past century or so.
Others apparently share Butera's sense of the disruptive potential of Artiphon-as-Change-agent.
Fan Steve Case
For example, in 2014, entrepreneur Steve Case, who leads Revolution LLC, Up Global and co-founded AOL, invested $100K personally in the startup, after Artiphon officially finished out-of-the money in Case's 2014 MidSouth pitch-off.
Similarly, when Mexico-based fintech startup SrPago won the top cash startup prize in LaunchTN-Pando's 2014 Southland Conference in Nashville, Pando principals decided on-the-spot to award a $10K prize to Artiphon, no strings attached.
Still earlier, Artiphon received a $75K investment as a result of its admission the 500 Startups accelerator, which is led by its founder, Dave McClure.
Butera, of course, isn't navigating all this, alone.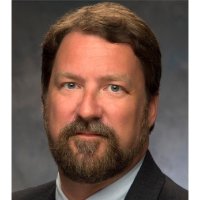 Dana Holmes
Nashville-based 2nd Generation Capital, represented by Dana Holmes, is both advisor to and investor in Artiphon. Also both investor and active advisor is Eric Ries, entrepreneur-in-residence at Harvard University and author of The Lean Startup, Butera confirmed.
KraftCPA, a 2nd Generation affiliate, handles Artiphon's accounting; and, the company banks with Avenue Bank. Artiphon's network of industry advisors also includes Ethan Imboden, head of venture design at the Frog Design, in the Bay Area.
Butera told VNC, "I'm always open to new advisory conversations, formal or otherwise. Of course, the investment angle is a priority for us at the moment, but that will quickly transition to retail and partnership strategies through 2016."
Artiphon's execution on its opportunities is partly in the hands of Los Angeles-based COO Kevin Brown, who joined nine months ago from Line6, the music technology company. Artiphon's Nashville-based CTO is Ryan Wrenn, who joined two years ago, leaving a research role in the Institute for Software Integrated Systems, in the Vanderbilt University School of Engineering.
Butera's co-founder is Jacob Gordon, who is also the startup's chief marketing officer. Gordon maintains Artiphon's New York City presence in the NewInc incubator.
Artiphon recently announced it will soon begin shipping its INSTRUMENT 1 to those who earned access by participating in the Kickstarter campaign.
After that, Artiphon will begin shipping to other pre-orderers. Once the initial inventory is sold-out, the company will begin taking pre-orders for its second production batch, for delivery in Summer 2016.
The company has begun design work on an Artiphon 2.0 product, the CEO confirmed. The product soon headed out the door represents the fourth major phase of Artiphon prototype development during the past 5 years, with each successive phase "focused on increased manufacturability, playability, and affordability," he said.
Asked about when the product portfolio might broaden markedly, Butera said only that further product development is underway, with objectives reflecting the company's focus on "musical creativity generally, starting with what people hold and continuing on to what they hear (and what listens to them)."
Butera said his team will continue traveling to show its wares in early 2016, with stops planned at SXSW, Moogfest, NAMM and possibly the 2016 CES (calendar).
Butera, 32, is a native Pennsylvanian who's been in Nashville 14 years, and is married to Iliza Butera, who was reared in Franklin, outside Nashville.
"We both have a passion for sound," said the CEO, adding that his wife is a Ph.D. candidate in neuroscience at Vanderbilt University, where she focuses on sound and hearing in cochlear implants.
Butera noted that he, also, has a long-standing interest in hearing aids and hearing augmentation, and is very likely at some point to be involved in some way in those fields, as well as in Virtual Reality.
Academe captured much of Butera's energy in the past decade. However, he said the knowledge, skill, perseverance and mental models he acquired through research, teaching and learning have proven vital influences on his conceptualization, design and strategy for Artiphon.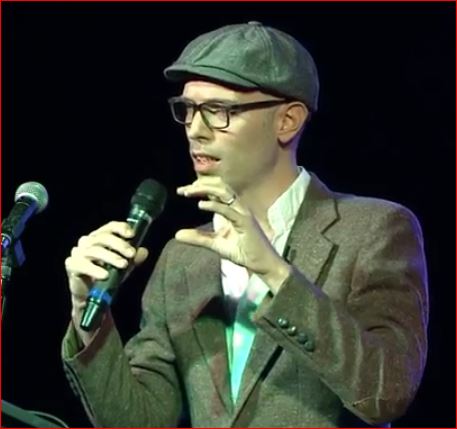 Butera at 'Who Knew' Nashville
Butera has his own music chops, and toured awhile with Humming House, before settling into product development - d/b/a Salttt - with Dave Gilbert, Ph.D., also founder of Evermore; and, techie Luke Michas, most recently with Griffin Technology.
In earlier years, Butera served as adjunct faculty at both the Virginia Tech and Belmont University. He earned his doctorate and master's at Virginia and his bachelor's at Belmont. His academic work spans Sociology, Philosophy, Sound and Music Production, according to his LinkedIn.
VNC found, in fact, that spending a little time with Butera's dissertation on "Techniques of Listening and Acoustic Orders" and his writing on certain Nashville phenomena helped illuminate the link between his academic passion and his commercial ambitions.
If the thought of reading scholarly writing makes your head hurt, first go to Artiphon videos online. Watch artists respond while holding and experimenting with Artiphon's Instrument 1-- here or here.
Those videos just might leave you wanting to know more about what it might all means to Butera. VNC
.
---