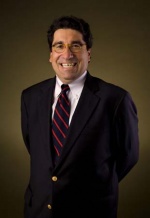 Scholarly inquiry, scientific research and risk capital are in the spotlight this fall in Nashville, thanks to two distinct events: Vanderbilt University's latest investment in academic inquiry; and, a high-level meeting of investors and researchers convened by Tennessee Technology Development Corporation.
In the first instance, Vanderbilt University Chancellor Nick Zeppos on Aug. 26 told the Faculty Senate that he is putting the final touches on a $50 million fund to support VU faculty research initiatives that have the potential to heighten Vanderbilt's academic standing among the nation's research universities.
The second initiative: Tennessee Technology Development Corporation (TTDC), which spearheads tech-driven economic development, will hold its inaugural Tennessee Innovation Conference in Nashville, Nov. 20-21, at the Doubletree Hotel. The event will attract researchers from Vanderbilt and elsewhere, as well as intellectual-property experts and investors for discussions of tech commercialization, and will provide a showcase of current research that might be ready for business and industry within three years.
Responding to Zeppos' funding announcement, Faculty Senate Chair Virginia Shepherd (at right) told VNC she believes the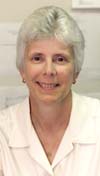 academic-discovery fund will help Vanderbilt compete for the best faculty and students. However, Shepherd noted that while Chancellor Zeppos told the Senate that plans for the fund have been thoroughly vetted, "I don't know exactly what that means."

She added, "There are a lot of questions coming to me [from faculty] and quite frankly I can't answer them" because she has not seen a description of the new fund. Said Shepherd, "We have to hit the ground running on this and make certain [the Faculty Senate and faculty] are engaged. She indicated her resolve is strengthened by her view of the Faculty Senate as a "change agent" and her belief that "faculty need to be at the table" when big decisions are made.
A 2004 Faculty Senate report on AVCF cited a range of aspirations of concerns about future funding and management of the program. Improving faculty involvement, the transparency of the AVCF funding process and ensuring support for scholarly research in the humanities – as well as in the medicine, engineering and other sciences – were among numerous themes in that report.
Although the discovery fund has been labeled the "Academic Venture Capital Fund" since VU founded it with an initial $100 million allocation, last week both Zeppos and faculty representatives took pains to stress that the grants in no way represent support of commercial activity. Instead, the funds are solely to advance academic and scientific inquiry.

Zeppos indicated during his Senate remarks that the fund's name may be changed to something less likely to mislead academicians into thinking AVCF-funded work has been captured by business and financial interests.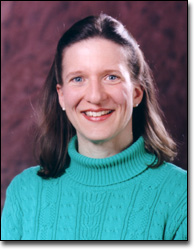 Faculty Senate Chair Elect Cynthia Paschal (at left), who served on the Senate committee that reviewed the original AVCF, told VNC Aug. 27 that the funds "are investments in new ideas" and are essential to fund collaborative and "highly productive research that will do good things in the world, that will engage the brightest minds in the world, and that will help lead to additional extramural funding" for research. Paschal said that while she is not particularly concerned about the name of the fund, if the name invites criticism of Vanderbilt within the "court of scholarly opinion," then it probably should be changed.
TTDC's November event is apparently unprecedented. TTDC Vice President Dan Schmisseur told VNC yesterday,

"Participating venture capitalists are being advised to leave their checkbooks at home. Many of the participating researchers will have very early stage innovations that are 18 to 36 months away from being ready for investment capital. In this regard, the high expectations and pressure of the 'investment pitch' has been replaced with the opportunity for a risk-free dialogue about commercialization strategies and where the venture capitalists are volunteering their time to provide constructive input."
Schmisseur said as many as 36 scientific researchers are likely to make presentations about their work during the TTDC event. He noted that roughly 60 research initiatives have been nominated for a presentation slot by tech-transfer officials with Vanderbilt, University of Tennessee Research Foundation, Oak Ridge National Laboratory, St. Jude Children's Research Hospital, University of Memphis, Tennessee Board of Regents, Y-12 National Security Complex, UT Space Institute and InMotion Musculoskeletal Institute. ♦