Updated: 3 June 2021: VendEngine sold for $84MM cash to Plano, Texas-based Tyler Technology release here. 22 Aug 2018 - Deane announced acquiring kiosk hardware and tech integration shop Harpeth Industries in Nashville. It was cofounded four years ago by Jim Beihoffer and former VendEngine staffer Rob Giermek A cash deal. VE also now serving Corrections clients in El Salvador, Honduras, Bahamas, Barbados. 7 Feb 2018 1445 - Deane said his firm booked nearly $40MM revenue in 2017 and projects north of $50MM for CY2018. It remains debt free. He's also added Chris Sloan of Baker Donelson as an IP law and related advisor. Our 2016 story follows.-Ed.
BOOTSTRAP Entrepreneur Silas Deane's VendEngine, which has broken into 115 jails with its commissary and e-payments platform, is likely to hit a $40MM revenue runrate by EOY 2017 and will close 2016 north of the $20MM mark.
Founder/CEO Deane told Venture Nashville the Brentwood-based company has 17 employees and has been profitable since it entered the market in 2011. Revenue was under $1MM in 2012.
Deane, who owns 100% of the company, said he has been approached by would-be institutional and individual investors, and he has deflected at least one strategic's proposal.
He said the company has a client in the Bahamas, has just signed a customer in El Salvador and has received interest from jail operators in roughly 10 Caribbean nations.
Stateside, VendEngine has customers in Alabama, Georgia, Indiana, Kentucky, Oklahoma, Oregon, Tennessee and Texas.
VendEngine supports about 16,000 or 70% of the jail inmate population of Tennessee, as well as 40% of the jail population in Alabama, which it entered earlier this year with a single jail customer. Jails are typically for prisoners serving less than one year and are typically managed by local cities or counties, versus state- or federal-run penitentiaries.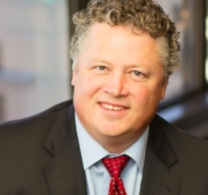 CEO Silas Deane
Given the VendEngine growth opportunity, Deane said he's educating himself about ways to use outside capital to accelerate growth, adding that in Q1 2017 he'll complete assembling a board of outside advisors to help weigh such decisions.
He's not taking lightly the move from successful "lifestyle business to high-growth business," he said.
VendEngine's Cloud-based, mobile-optimized offering supports commissary account deposits, management and audits; vending management; inmate healthcare; work-release earnings; phone deposits; payment solutions and other hardware and software. Deposits may be made from anywhere to an inmate's account via its Jailfunds.com site.
With two-thirds of its mobile users accessing its platform Android devices, VendEngine does not at this time offer iOS users an app, given they can access VendEngine offerings via the Safari browser or on-premise kiosks.
Deane said jails are generally lagging in tech adoption and competition among solutions providers is not as intense as in the prisons sector.
Moreover, he continued, the "plug-and-play" ease with which the VendEngine system interoperates with existing jail management systems (JMS) is pretty convincing when demonstrated for jail operators desperate for efficiency and security.
Deane said the company's online inmate commissary deposit system (OICDS) also addresses the needs of often-unbanked persons released from jail, and each month issues former prisoners about 2,500 debit cards, each bearing a prisoner's account balance.
The startup idea began taking shape in 2009, when, through an acquaintance, Deane became aware of the need for fresh technology to support such entities as Tennessee Business Enterprises (TBE). TBE is now a customer of VendEngine, Dean confirmed.
TBE is an office of the State Department of Human Services that offers vocational training and employment services for vendors who are legally blind, in keeping with the Randoph-Sheppard Act (1936, amended).
Deane said he recognized that it would be a pretty straightforward and affordable task to create the technology businesses or commissaries required, and spent much of 2009-2011 developing a new offering and achieving a tight market fit.
In addition to oft-cited CoreCivic (fka Corrections Corporation of America), local companies that have found a niche in the corrections market include Innertainment Delivery Systems, partnering with DevDigital, as reported by VNC here.
VNC research identified numerous small competitors in various regions of the country, with larger entrants including Access Corrections (a unit of the privately held Keefe Group, St. Louis area) and businesses within major strategics, such as JPay, a Miami firm acquired in 2015 by Dallas-based Securus Technologies.
This year, in addition to being the company's business-development lead, Deane said he's been immersed in compliance issues, as the company has grown the number of states in which it has clients. Licensing of money-transmitters is a regulatory requirement the company now regularly faces.
VendEngine advisors include local attorney Phillip Barber, a former Tennessee administrative law judge; and, Bloomfield, Mich.-based Bill Vestevich and Associates, a firm Deane said specializes in related compliance.
The company also relies on local CPAs with Davis Brown & Company and, corporately, it banks with SunTrust. Supporting its farflung client jails, VendEngine also works with an array of community banks.
Its PR is handled by Deane Smith Agency, a Nashville firm Deane co-founded, but in which he no longer holds a stake.
Deane's earlier entrepreneurial pursuits including launching and running for nearly a decade the Logic Media Group, which may have been the first Nashville PR firm asserting specialization in technology.
Logic Media operated for a while with some backing from eConception, which may have been Nashville's first techbiz incubator, created by local entrepreneur Joe Freedman.
During 2006-2011, Deane also owned and operated Baden Bath & Supply, first as a bricks-and-mortar business, then in e-commerce mode. Deane had considered raising capital for that business, according to our 2011 report, but did not proceed, redirecting his attention to VendEngine.
Deane's LinkedIn profile shows earlier experience among Congressional staff and in tech-sector publishing. He holds a University of Kentucky undergrad degree in economics. In one two-year period, Deane completed requirements for his MBA from the University of Pennsylvania, while simultaneously pursuing -- and not quite completing -- an MBA via Johns Hopkins University, he confirmed.
VendEngine is always on the lookout for techie talent and, as it expands its footprint, he expects to add kiosk-service technicians and other staff.
Deane, soon 51, and his wife have three children and reside in Williamson County.
One of their children is a Belmont University student focused on the business side of Music and Entertainment. VNC
. last edited 0843 3 June 2021
---