Today: Diversified PE | HoneyCo A | Rezli | Disruption Labs | Volpara | Keiretsu Angels
---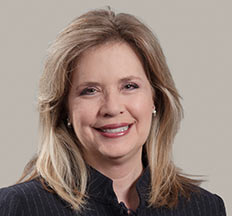 Carol Womack
DIVERSIFIED Trust, the employee-owned wealth management firm, is likely to pursue raising its VI-th Fund in 2017, according to Carol Womack, who is a Nashville-based principal, member of the firm's investment team and the head of its private-equity practice. Diversified's next Fund raise is likely to equal or surpass its $136MM Fund V, out of which it is still making commitments, Womack told Venture Nashville. The private-equity firms that have become Diversified PE fund managers are based in the U.S., Canada and Europe. Given currently high prices for buyout targets, Diversified looks for disciplined investment leaders, Womack said. Diversified Trust has $5.5BN assets under management and more than 80 employees. Womack's P/E teammates at Diversified are Principals Selden Frisbee (Nashville) and Thomas Hussey (Memphis). The firm also has offices in Atlanta and in Greensboro.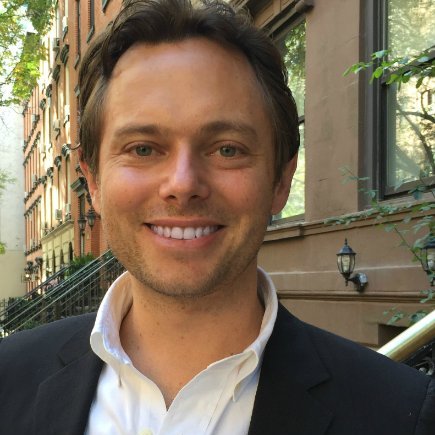 Zachary Watson
HONEYCO Homes Society ("HoneyCo"), on which we reported more fully last summer, is moving closer to a Series A raise "in the ballpark of $5 million," President and CEO Zachary Watson told Venture Nashville. The startup's robust tech platform enables seniors to afford "aging in place" in their home of choice, rather than moving to an institutional setting. Watson's itinerary calls for visiting New York City today to talk with original investors. Watson stressed he welcomes conversations with potential Tennessee investors, adding that he hopes the forthcoming beginning of the Angel Tax Credit option will help increase native investment. Meanwhile, he also reported that while he has found some genuine interest in Nashville circles, potential investors in Chattanooga seemed much "clearer" about their interest and generally seem readier to engage on issues -- while he's generally found Nashville talks to be "a bit more formal." Asked to share more about his impressions of the Chattanooga scene, Watson said he perceives "Chattanooga has a greater appetite for risk capital than Nashville." He added that he suspects Chattanooga's widely touted support of such startups as Bellhops and local investors' apparent readiness to pull the money trigger have given the city a sort of "reputational magnet," which, in turns, allows investors to source more good deals.

REZLI, the Woman-led Chattanooga startup we reported on a year ago, has significantly broadened its positioning, as it further debt capital. Whereas it was initially focused on helping interactive gamers generate earnings and careers, the site now aims to be home for "creative technologists" from many fields, including gamers, musicians, artists and others. Founder/CEO Cory Allison filed Dec. 7 for a $1.3MM raise, citing $865K debt already secured. According to media reports in June, Rezli had raised $2MM to that point. Allison said Dec. 13 that proceeds of the latest round will be devoted to expanding its membership base.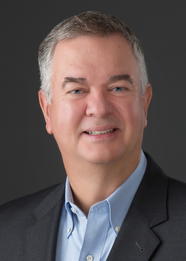 Phil Gibbs
PHIL GIBBS PhD -- the Nashville entrepreneur, investor and founder of The Disruption Lab, which helps enterprises outsource innovation -- said Friday that in 2017 the Lab's members will address five target domains: Blockchain and Artificial Intelligence; Autonomous Vehicles and Robotics; the Share Economy; Jobs Theory (including Clay Christenson's theory of 'Jobs to be Done'); and, Disruptive Innovation and Exponential Growth. An international study mission is also likely for Lab members in Fall 2017. On Friday, Gibbs presented a panel discussion on Blockchain and Smart Contracts in collaboration with consultant Larry Bridgesmith, who is also adjunct professor and coordinator of programs for Music City Legal Hackers, a student initiative associated with the VU School of Law Program on Law and Innovation. Guest speaker for the panel was New York City-based Peter Hunn, co-founder and CEO of Clause.io, which offers a novel approach to dynamic, intelligent contracts, by employing distributed ledger and other technologies.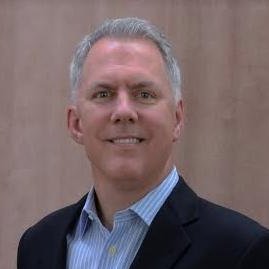 Mark Koenigue

r
DEVICES: Franklin-based Mark Koeniguer, chief commercial officer, is associated with a filing for approximately $1.5MM raise for New Zealand-based, ASX-listed Volpara Health Technologies, which offers digital technologies to help detect breast cancer despite hindering breast composition. The seven-year-old company is based in New Zealand, but said in July 2016 that 90% of its sales are in the U.S. Its current market cap is about USD 39.8M. We reported their earlier filing in September.

KEIRETSU Forum, an international group of Angel and other investors based in San Francisco, recently opened a MidWest chapter in Cincinnati, which is already scouting into Kentucky and elsewhere, according to that city's Business Journal. Keiretsu's members invested $71 million in 130 companies worldwide in its latest full-year. Cincinnati chapter head Sotiris Pagdadis said companies typically have raised $250K-$1MM and can benefit from Keiretsu's global customer intros, channel partners and capital. The only city in Keiretsu's South-East group (managed out of Philadelphia) is Miami, according to its website.


.
---
Related Articles