Healthcare | Haslam metrics | LaunchTN sustainability | Maturation | Jump Fund | UTRF
---
TIMELY: The 9TH Annual Vanderbilt Health Care Conference convenes Nov. 4 at Music City Center, focusing on "The Shift to Outcome-Based Care: Redefining how we Consume and Pay for Health Care." The event is presented by the VU Owen Graduate School of Management. Speakers include David Brailer, MD, PhD, founder of Health Evolution Partners and earlier the nation's first federal HealthIT "czar" within HHS. Program here, Tickets here.
The Jump Fund in Chattanooga will raise $5MM-$7MM for woman-led and -owned businesses, Nooga.com's Chloe Morrison reports. More here.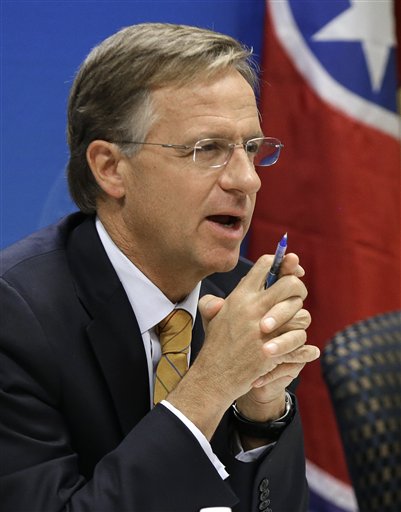 Gov. Bill Haslam
TENNESSEE cities have a big stake in the well-being of our small towns and rural communities. So, skip the first few pages of retrospective if you must, but take a look at the forward-looking capacity-building and place-making goals recently set out Gov. Bill Haslam's Task Force. The report is right here. If you find the metrics a bit skimpy at this point, note guidance recently provided by ECD spokesman Scott Harrison, in part: Metrics in the report are but a starting point, and will be continually evaluated and augmented. Further: "While each recommended program will has stated goals, the Task Force's overall objective is to affect the economic trajectory of rural communities. The longer term metric to assess the effectiveness of these program will be the number of at-risk and distressed counties in Tennessee. Reducing and eliminating these counties from distressed and at-risk distinction is the stated objective of the Task Force. Distressed and at-risk are made using the Appalachian Regional Commission's comparison's on poverty rate, three-year average unemployment rate and per capita market income to national averages. (Distressed are bottom 10% in the country; and at-risk are 10 to 25% in the country). So in effect, if these recommendations have a positive impact on incomes, employment and reduce the poverty rate, you'll see counties come off the distress/at-risk list."

MATURATION grant applications are being accepted through Friday (10/21) from all researchers, faculty, staff and students associated with University of Tennessee, which we believe includes not only folks associated with the Knoxville campus, but also the Martin and Chattanooga institutions, as well as the institutes for Space, Agriculture and the UT Health Sciences Center. The UT Research Foundation runs it. More here.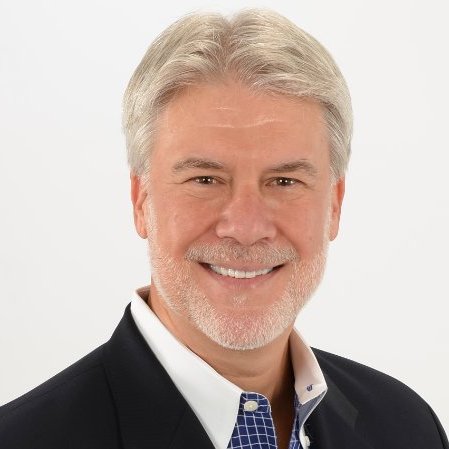 NTC's Moyer
HEALTHTECH - Nashville Area Chamber of Commerce, the Nashville Health Care Council and Nashville Technology Council continue discussing possible action steps in response to the Brookings Institution report on Nashville's use-it-or-lost-it "health tech" leadership opportunity, released just two months ago, on Aug. 24. Earlier this week, NTC CEO Brian Moyer told Venture Nashville the organizations continue "reaching out to potential strategic partners to coordinate a focused strategy," as well as further research and planning.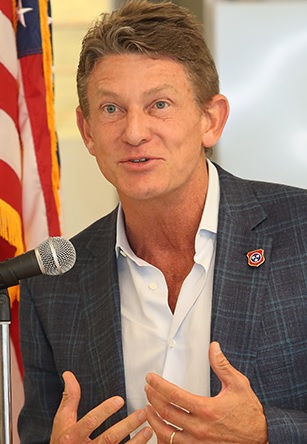 ECD's Randy Boyd
'Sustainability': Launch Tennessee is contractually obliged by its sponsor and primary funder, the Tennessee Department of Economic and Community Development (ECD), to raise non-state funding each year, and until a few years ago, that funding was expected to steadily reduce LaunchTN's reliance on state funding. No one we've spoken with believes LaunchTN could quickly become viable and fulfill ECD expectations without state funding. Asked about the matter of sustainability, ECD Commissioner Randy Boyd said this week, "Tennessee has a strong entrepreneurial spirit that is growing by the day. The state is becoming known around the world as a premier location for startups, and LaunchTN has been a driving force behind our efforts to attract entrepreneurs and promote entrepreneur centers across the state. Having created more than 1,300 jobs and helped accelerate over 500 companies in less than five years, LaunchTN and the entrepreneur center network are valuable assets for Tennessee. TNECD has been able to secure recurring funding for LaunchTN, which has helped them expand their operations, as well as introduce new ones. LaunchTN has also been able to secure valuable outside funding each year of their existence and they continue to have a steady pipeline of prospective sponsors and grant supporters. We expect both sources of support to continue." In addition, LaunchTN CEO Charlie Brock reminded us that jobs created by Tennessee entrepreneurs in the course of LaunchTN's administration and dispersal of the U.S. Treasury-funded INCITE Matching program, alone, have thus far totaled 825. Brock also noted that his board of directors will hear more on these issues during their meeting this week. Meanwhile, Brock's assessment: "I will say that LaunchTN is playing a crucial role in the economic development efforts of the state and as such, is an important piece of the ECD budget. I think there is clear recognition of the value that the newly established LaunchTN organization, along with partners across the state, has created in the past four years. I think there is also agreement from our board and all others that, while securing outside funding is important and is noted in our contract with ECD, our time, energy and efforts need to be primarily focused on further development and support of entrepreneurship, innovation and capital formation in the state, rather than complete sustainability. While there may be opportunities long term to move in that direction (e.g. proceeds from the Incite fund might be used for programmatic support, for instance), right now our mission, focus and priorities are clear." LaunchTN is formally Tennessee Technology Development Corporation (TTDC). Previous coverage here.
.
---