Today: Soccer$ | G2Lytics$ | Claritas$ | Avvay$ | RedHawk$ | FINTOP$ | Agricenter
MBVP$ | AHP | BlackRock$ | Martin Ventures$ | Concert$ | VitaHeat$
CastleBio$ | LegacyEP$ | Aries$ | OnSomble


---
► SOCCER is not only entering its heyday in Nashville, but also making news in Memphis. USL Memphis owner Peter Freund and its president/GM, Craig Unger, recently filed with the SEC on a $1.1MM raise. Armonk, N.Y.-based Freund is scheduled to appear Thursday (1/25) on a Daily News Newsmakers panel. Freund also owns the Memphis Redbirds, the MiLB team he acquired from the St. Louis Cardinals in 2016. Research indicates he still holds a minority stake in the New York Yankees and owns MiLB franchies in Charleston, S.C. and Williamsport, Pa.
► G2LYTICS, the latest fintech startup led by Ed Braswell, in December filed on a further raise, this time targeting $2MM, atop the $1.2MM we previously reported. Read about it here.
► CLARITAS Cornerstone Fund LP, an affiliate of Claritas Capital (b. 2002), filed Jan. 5 on a $7.75MM raise, details here. CLARITAS Capital also announced Jan. 8 it made further growth investment of undisclosed magnitude in Herndon, Va.-based Apcela (dba for CFN Services), a cloud-datacenter and Infrastructure as a Service (IaaS) hybridIT play. Also, Jack Dziak became Apcela's COO and president.
► AVVAY Inc., a Franklin-based startup with a platform that enables Creatives to book for use or offer for rent creative and maker spaces of all sorts, filed earlier this month for an initial capital raise of $100K. Jon Howard is lead, along with cofounders. The Avvay site says that in addition to Nashville, they're being used for Portland, Chicago and Dallas markets, with Houston apparently next-up.
► REDHAWK Investors LLC is a VC now based in Franklin. It recently filed what could prove to be a placeholder for a capital raise. According to his LinkedIn, Tim Vogel is CEO of both Redhawk and of one of its portfolio companies, Olah Healthcare Technology, which VNC research shows is based in Ohio but has won clients in the Nashville market. Olah president/COO is Greg Miller.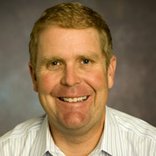 Joe Maxwell
► JOE MAXWELL-led FINTOP Capital, a fintech-focuxed VC, announced making an investment of undisclosed magnitude in Boston-based Bison, a fintech company focused on developing software solutions for use by private markets. Other investors included Hamilton Lane (NASDAQ: HLNE) and GrandBanks Capital. FINTOP General Partner Rick Kushel joined the Bison board, Maxwell confirmed. This was Bison's 6th raise, according to Crunchbase. Hamilton Lane doubles as a distriblution partner.
► AGRICENTER International in Memphis will be host Jan. 29 for open sessions regarding strategic plan and conceptual master plan for the nonprofit that is dedicated to Agriculture-sector innovation and commercializations of new practices and technologies. Details here.
► MB Venture Partners of Memphis reportedly has an exit opportunity from portfolio company Zyga Technology (Minnetonka, MN), which sells tools to treat sacroiliac joint dysfunction. The company is to sell to Alachua, Fla.-based RTI Surgical (NASDAQ:RTIX, market cap $278MM).
► WEST End Holdings of Nashville announced portfolio company American Hometown Publishing appointed Austin-based industry veteran David Arkin its chief strategy officer. Details here.
► APPETITE spike: Louisville Business First's Chris Larson reports today on the fact that with both Kindred and Almost Family moving along in separate M&A processes, giant PE BlackRock has increased its existing stakes in both those listed companies. BlackRock already holds the largest institutional share in Humana, which is moving to buy Kindred's hospitals business. BlackRock also owns a sizable share of LHC Group, the Louisiana-based post-acute care provider that is working to close a deal to acquire Almost Family.
► MARTIN Ventures joined Founders Fund, Thrive Capital and SV Angel in a $13MM Series A round for Cedar Inc., a NYC-based startup that offers a patient payments platform for hospitals, health systems and medical groups.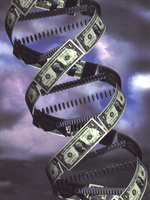 ► CONCERT Genetics in Franklin said it had accepted financing of undisclosed magnitude via a structured facility led by Deerfield Management (NYC). Concert helps physicians order genetic tests for patients' care. Mark Harris, now chief innovation officer of the firm he founded as NextGxDx in 2010, told VNC in 2015 that he then had no interest in an IPO and acknowledged that an eventual strategic exit might be most likely. VNC notes that Board member and former Luminex, Fisher Scientific (Healthcare) and Abbott exec Patrick J. Balthrop Sr. remains aboard and has a track record of public company leadership and M&A. Balthrop is also an advisor to PE Waterstreet Healthcare Partners. All that could come in handy, if the Deerfield-led facility is a bridge. The company is convening a potentially groundbreaking event here in September -- the private Genetic Health Information Network Summit. The Summit's coordinating committee includes Benjamin Solomon MD, who is managing director of GeneDx, which is owned by OPKO, which a couple years ago acquired a Concert Genetics competitor, Bio-Reference Laboratories (N.J.). In 2015, VNC reported Concert had about 50 shareholders. One of them, Jim Kever, remains chairman of the company. Crunchbase says that prior to the latest financing, the company raised $9.1MM.
► PATIENT warming one of your clinical painpoints? VitaHEAT Medical, based in Chicagoland, is, as previously reported here, again raising capital, with Brentwood-based Dean Weiland, once with Renal Advantage, associated with the filing.
► JOE COOK JR. of Mountain Group Capital and other entities is associated with a recent $5.4MM capraise filing from Texas-based Castle Biosciences, right here. The company develops and commercializes diagnostic and prognostic tests for cancers. Castle's site says Cook has been a director since 2012.
Chris Kelly
► CHRIS KELLY, having earlier served nearly 20 years with AmSurg, Quorum, LifePoint and others, in 3Q 2015 unveiled Emergency Physician Partners, backed by an initial $25MM commitment from Claritas Capital and others, but VNC research shows that no M&A was executed for the company and the venture was wound down. State records show that company was dissolved in December 2016. A couple months later, in February 2017, Legacy Physician Partners LLC was registered in Delaware and its Web domain secured. Whereas in the original manifestation, Kelly sought to support indie ER physicians groups, he now looks to help staff hospital EDs. Claritas is not involved with the new company. The company just issued its first press release earlier this month. Kelly's LinkedIn here.
► THOMPSON Family still in: Aries Clean Energy LLC on Jan. 10 filed on a nearly $21.4MM raise, with three Thompsons among those associated: DeWitt IV and V and John. Aries "develops, owns and operates waste to energy projects deploying its commercial patented gasification technology to divert waste from landfills and convert waste wood and other waste materials to syngas, heat/steam and electricity for municipalities, utilities and industrial customers." The Delaware company was chartered in 1Q17, and the venture began in 2010 as PHG Energy. It has a major award-winning project online since 2016 in the Nashville area. In July 2017, Vancouver-based Solar Alliance announced its plan to acquire Aries' Solar business, also cultivated by the Thompson family.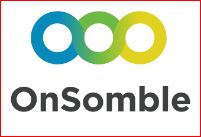 ► LEARNING platform developer OnSomble Inc. announced it is partnering with Minneapolis-based Creative Health Care Management to offer tools for healthcare provider competency assessments. Crunchbase says OnSomble began sprouting in 2008. It is now led by Enderson Miranda, whose LinkedIn profile today says he was "Promoted to CEO by the Board of Directors" in December, succeeding Founder and former CEO Shawn Mathis, whose own LinkedIn indicates he is now on staff of Freed-Hardiman University in Hendersonville. Crunchbase and other media reports indicate the company may have raised at least $1.4MM in debt and equity capital since as early as 2008. VNC
.last edited 0633 23 January 2018
---