TODAY: Techstars | Vireo | Marijuana | LifeSci | Dynamo | Memphis Logistics | Nudge | Leankit | Discovery | Booze | Lighthouse
---
Michael Cohn
TECHSTARS Atlanta Managing Director Michael Cohn says said he plans to visit Nashville during 1Q17 in search of potential portfolio companies. The three-month Atlanta program (run in partnership with Cox Enterprises) opens for applications Jan. 9, closes April 9. Related: FAQ. The alliance with Cox underscores the Atlanta program's emphasis on "driving positive change in an interconnected world."
► VIREO Systems, the nutraceuticals and supplements manufacturer based in Madison near Nashville, announced today it acquired Nashville-based ProMera Sports, release here.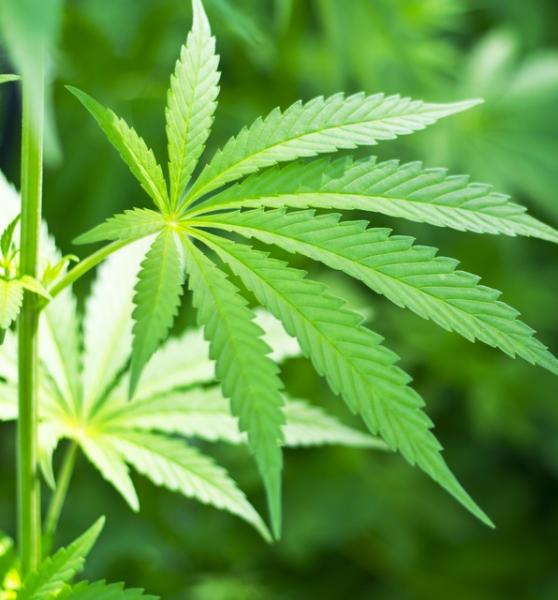 MEDICAL Marijuana venture - When the Tennessee General Assembly convenes this month, lawmakers will again consider legislation making sale and medical use of marijuana legal in this state, authorizing 50 grow houses and 150 dispensary storefronts. Under a bill sponsored by two Republicans -- Rep. Jeremy Faison (Cosby, near Pigeon Forge) and Sen. Steve Dickerson (Nashville). Prospects are hazy. Meanwhile, in nearby Bowling Green, Ky., Jeremy Jacobs, the owner of ETA Media (dba Eyechronic), and others filed to raise $5MM for a new entity, Eyechronic LP, through which Jacobs and other investors are determined the become "the" first out-of-home (OOH) network for serving-up content on-site within marijuana dispensaries. The network will accept paid advertising and sponsored content and will have no role in selling, shipping or dispensing marijuana. A Texas-based attorney within the venture, Colby McKenzie, told Venture Nashville that as "first-mover" in the category, he believes EyeChronic will eventually draw bidders as the company works to penetrate 1,000 or more dispensaries in the 28 states in which medical marijuana is already legal. Depending on how the business model evolves and a sale is packaged, sellers might expect 5x-10x net cash flow or 3x-20x EBITDA, based on comparable deals involving (e.g.) networks deployed to physicians offices.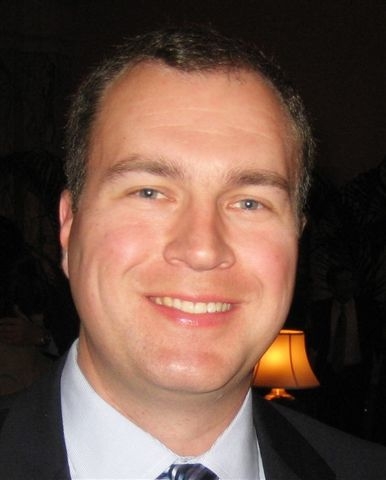 Josh Brown
JOSH BROWN, senior director of government affairs for Pfizer, is the 2017-18 Chairman of the board of Life Science Tennessee, the biopharma trade association. Brown previously served as vice chairman on the LSTN executive committee and the policy committee. Brown, a 1995 graduate of Lipscomb University, he succeeds Memphis Bioworks Foundation President Steve Bares, Ph.D., in the chairmanship. Brown has been with Pfizer about six years and earlier served in state-government relations with then-Corrections Corporation of America (now, CoreCivic) and was an assistant to then Gov. Don Sundquist (R), according to information online.
DYNAMO Accelerator (Chattanooga) for Logistics, Supply Chain and Transportation industries opens applications Jan. 9, a spokesperson told VNC. We believe that's also when Dynamo will announced details of its European and U.S. roadshows, in January and February respectively.
FEDEX-backed Memphis Logistics Innovation Accelerator's app window is open now, closing March 1. Domains of interest: First-Mile/Last-Mile Delivery; Data-Driven Supply Chain Management and Big Data Analytics; A.I.; Internet of Things (IoT); Smart Packaging; Robotics; Location- and Contextual-Based Services; Additive Manufacturing (3D).
NUDGE, the health and fitness tracking app that was born in Chattanooga as Beene & Gambill, seems to have relocated to Virginia. The company's owners -- including CEO Mac Gambill, President Phil Beene and CTO Chris Garson -- are now all in Richmond and Arlington. They and others filed Dec. 21 on a $1.25MM raise ($560K in). The founders are likely to pursue a $2MM-$3MM Series A in 1H17, VNC learned. The Nudge site is here.
LEANKIT filed for a further $3.99MM capital raise, which a spokesperson said Dec. 27 would be used "to further improve our products and services for our customers [and] grow our sales organization and expand internationally." If completed, the fresh capital would take LeanKit's total-in to nearly $29MM. No word on whether a liquidity event for some investors contributed to timing.
► DISCOVERY Sound Technology - Seven years into the mission, Investor/Advisor Crom Carmichael, CEO John Jenkins, et al, filed Dec. 26 for a $750K raise ($425K in). Related.
► BOOZE - Crosstown Brewing in Memphis filed Dec. 28 for a $1.2MM capital raise for its new craft brewery in Crosstown Concourse in Memphis, this Summer. After that launch, they'll start marketing beyond Shelby County, said Co-Founder Will Goodwin. They had a successful 2015 Kickstarter ($28,235) to produce merchandise.
► LIGHTHOUSE Fund in Knoxville said 2 January it invested an undisclosed amount in a $2MM round for Canopy, a lawncare company based in North Carolina. Lighthouse allied with existing investors Lowe's Companies (Mooresville) and IDEA Fund Parters (Durham). Lighthouse Fund Manager Geoff Robson said the transaction takes on added significance as evidence of Lighthouse efforts to establish potential co-investment reciprocity with funds elsewhere in the U.S. Canopy uses proprietary estimating, scheduling and related software and direct contracting with workers, in an effort to fix what the startup refers to as the "broken" lawncare industry.

.
---