Angel Tax Credit | Fintech | Health Data | NASA | TN Jobs Data | Artist's Pitch | Avankia
---

ANGEL Tax Credit benefits become reality in Tennessee on January 1. Full details here on the Launch Tennessee website. CEO Charlie Brock confirmed LaunchTN's engagement of consultant Dewey Hammond of Chattanooga to help with setting-up administration of the credit program and to explore "impact investing." Resources: The (Steve and Jean) Case Foundation has a related program here. There's nothing yet to suggest that Tennessee Technology Development Corporation (TTDC, aka Launch Tennessee) will seek to get existing funds to do more impact investment for economic development, or even set-up its own fund (much as Memphis Bioworks Foundation did with Innova Memphis). On the other hand, we recall that in August Brock told Venture Nashville he viewed the possibility of getting institutional investors to make more choices that would favor economic development "presents an opportunity across Tennessee." Research indicates Brock and Hammond served together awhile at FourBridges Capital in Chattanooga, which Brock co-founded.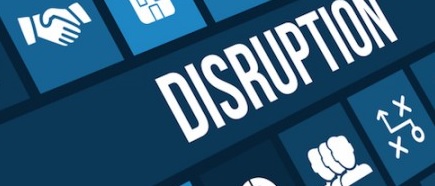 FINTECH startups with a commitment to "inclusion" are likely to get a boost in 1Q 2017, according to remarks Dec. 2 by Comptroller of the Currency Thomas Curry. Citing the 4,000 fintech companies now operating in the U.S. and UK, Curry said his office will soon begin issuing special purpose national charters to fintechs. This would often obviate the need for fintech startups to partner with a traditional institution to carry-out lending and other functions. Related coverage NYTimes. Related: The Wall Street Journal reports that the Fed is likely as early as today to issue a report on financial innovation and regulation, with emphasis on fintech and blockchain technology, in particular. UPDATE Dec. 6, 2016 The Fed's report on Blockchain, DLT and related is out today here.
HEALTH DATA: Some privacy and security challenges in healthcare data analytics and informatics seem mind-boggling. So, there's real solace in hearing that two Vanderbilt University researchers won the NIH-backed 2016 iDASH Healthcare Privacy Protection Challenge. The Vanderbilt team included VU School of Engineering computer science doctoral student Zhiyu Wan and Bradley Malin PhD, associate professor of Biomedical Informatics and Computer Science. They were deemed best in designing an algorithm to thwart re-identification of individuals as de-identified genomic data are made available through the Beacon Network. Their winning algorithm proved best at preserving the scientific utility of a genomic data set while thwarting a privacy attack. Release here.

Ken Galloway
NASA's Space Technology Mission Directorate announced Dec. 2 that one of its grants for unique, disruptive or transformational technologies has been awarded former VU School of Engineering Dean Ken Galloway PhD, for research that could make Silicon Carbide devices less vulnerable to radiation effects in Space. Details here, press release here. Reached this morning, Galloway, who has continued to work fulltime at VU since greeting his successor, Dean Philippe Fauchet PhD, immediately emphasized the team effort involved in the work, citing among those participating Prof. Ronald Schrimpf, director of the VUSE Institute for Space and Electronics; and, Research Assoc. Prof. Art Witulski PhD.
GOVERNOR Bill Haslam's Dec. 1 Executive Order to Assist Disaster Survivors in East Tennessee, site of wildfires and severe weather damage, is here. The Sevier County recovery resource page is here. State's guidance on averting wildfires, here.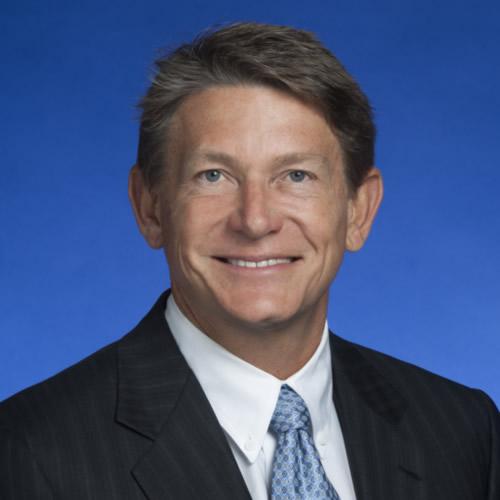 Randy Boyd
JOBSDROP? A week before the State turned its attention to the crisis in the Smokies, Economic and Development Commissioner Randy Boyd reported during an FY2018 budget hearing with Gov. Haslam that the State's job-recruitment results for 2016 may lag two previous years. Boyd said during the annual budget-request review on Nov. 21 that jobs-committed then stood at 18,759 jobs -- versus 25,837 for 2015 and 24,221 for 2014. As every year, the state has a pipeline of potential jobs from targeted employers, and Boyd said that number stood at roughly 38,800 on Nov. 21. Boyd emphasized that the state's ROI on 2016 industry incentives was 43.6% to date, with each job costing taxpayers an average $3,151 -- with Rural new jobs 45.6% of the total, up from 28.1% in 2015, a shift Boyd attributed partly to increased emphasis on rural development, given that 17 of Tennessee's 95 counties are in the bottom 10% of all U.S. counties, in terms of employment, income and poverty levels.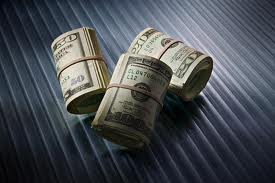 ARTIST Joseph Sulkowski of Franklin has reported on an $1.5MM capital raise underway in behalf of Apokalupsis LLC. VNC research indicates the mission of Apokalupsis is to fund creation of a set of dozens of interrelated interactive artistic works, including a mural masterwork, affording visitors a profound contemplative experience.
M. Koteshwar
NASHVILLE-based Avankia LLC, led by Rajeev and Reena Gupta, have named Muralidhar Koteshwar managing director for the firm's global operations. Avankia has presence in Nashville, Bangalore and Dublin. Release here. VNC
.
---