Today: UGP | Grabbr | VoluM | MGC | Fintop | FilterX | UMG | SSM | SBot | Shock
---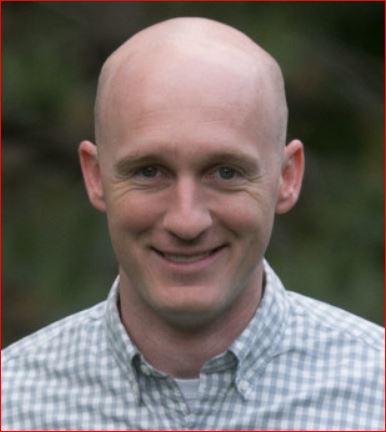 Rick Apple
► RICK APPLE, the the fellow who once spent fulltime managing the Council & Enhanced Tennessee Fund (a TNInvestco fund created by principals of Council Capital and Enhanced Capital Partners), has joined with fellow Princeton alum Erik Stiller to advance Upside Growth Partners, of which Apple is president. A few days ago, they filed for a roughly $2MM raise, showing $1.7MM in. Sector-agnostic, the company says its investment criteria include $1MM or greater annual revenue and less than $3MM annual profit.
FRANKLIN, Tenn.-based Grabbr Inc. (aka TicketGrabbr and fka BookGrabbr), the social referral marketing platform led by CEO Daniel Langston and COO Joel Dunham, has filed for a $2.5MM raise, with $185K in. Filings since 2015 indicate the company has raised at least $3.3MM. The company was registered by the late David Dunham in Delaware, in 2014. Previous VNC Grabbr coverage here.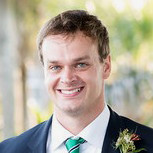 Kyle Hocking
NASHVILLE-based startup VoluMetrix LLC, led by CEO Kyle Hocking PhD, filed to raise $500K. The company's website says it is the pioneer of noninvasive venous waveform technology for monitoring vital signs, with its current focus on heart-failure monitoring. Hocking's team includes Colleen Brophy MD, chief medical officer (professor of surgery at VUMC and a serial biopharma entrepreneur); Annie Alvis MBA, chief operating officer; and, Bret Alvis MD, chief scientific officer. Hocking is a research assistant professor at Vanderbilt University Medical Center and holds three degrees in mechanical engineering from Vanderbilt University School of Engineering. VNC's cursory scan of U.S. patent applications easily produced multiple references to related medical conditions, devices and related matters, along with names of some VoluMetrix team members and other inventors. Delaware records show Volumetrix LLC registered in 2015. In 2012, VNC reported Hocking was among co-owners of Vitalnx Corporation, which had been initiated by Susan Eagle MD, whose LinkedIn profile indicates she was founding CEO of VoluMetrix; and, she was for a time chief medical officer of Invisionheart.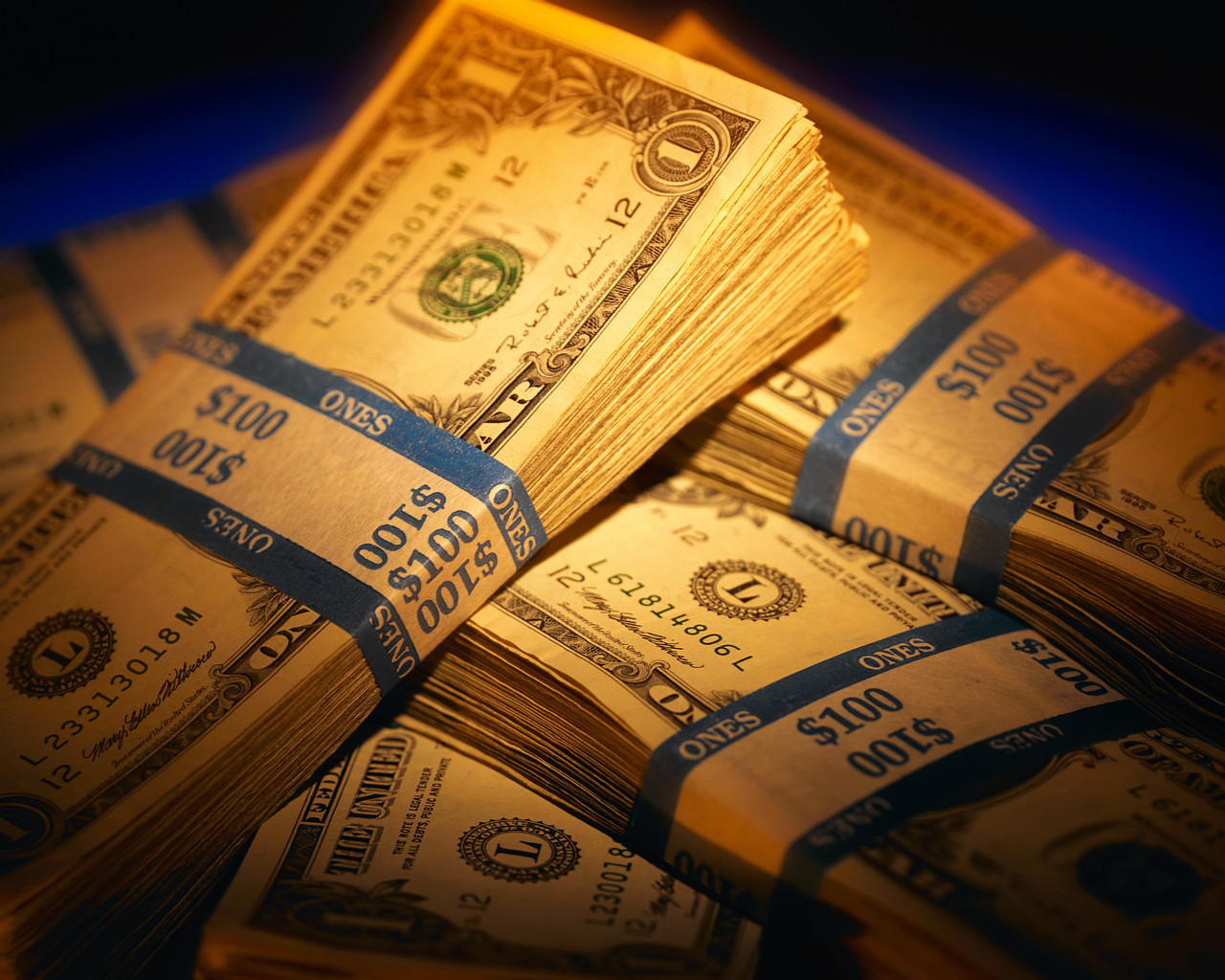 ► PE: MIDDLEGROUND Capital, Lexington, Ky., raised $20MM from one investor for its Mobility Opportunity Fund, according to its Jan. 26 filing. The firm's site says its funds invest in B2B industrial, manufacturing and specialty distribution businesses in the North American lower middle market. In 2019, the firm closed its Fund I above its hard cap at $459.5MM. Three of the founders had previously been with Monomoy Capital Partners, according to their website.
John Philpott
FINTECH-CYBERSEC: Fintop Capital, the Nashville-based fintech VC, confirmed that in December it led a roughly USD 6.3MM (CAD 8MM) Series A raise for Quebec-based Qohash Inc., via FINTOP Fund II. It was joined in the round by incumbent investors Desjardins Capital and Panache Ventures. The nearly 3-year-old company is led by CEO Jean LeBouthillier. A portion of proceeds from the raise will be used to expand QoHash's existing business in the U.S., said John Philpott, a general manager of minority shareholder FINTOP and now a member of the QoHash board of directors. Philpott said in a release, in part, "It's our view that the discovery, control, and risk management of sensitive data is a top priority for companies continuing the accelerated move to remote work and zero trust distributed architectures." QoHash offers its Qostodian SAAS platform and Qohash Recon on-premise platform. VNC research indicates that, whereas network-perimeter-defined security has long been a cybsersec priority, proliferation of points of system access led to QoHash's emphasis on tracking and analyzing data movement before a breach has occurred, identifying actual data breaches, and protecting data threatened by intruders, particularly from inside the perimeter. Zero Trust entered the tech lexicon in 2009, if not earlier, and searching turns up myriad sources on the subject. Here's a 2020 TechRepublic overview of ZT. Crunchbase says QoHash previously raised USD 1.8MM. Other VNC Fintop coverage.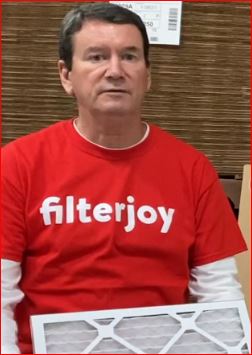 Harry Hoover
HARRY HOOVER says his mid-Tennessee FilterX Holdings LLC has raised $400K in founder's capital and Angels, with another $200K projected soon from an existing investor among the 8 persons now on his captable. Hoover remains majority owner. His 3-year-old startup both offers air filters via FilterJoy subscription for individual homes, and supplies property managers packaged sets of filters (Filtersnap) for use by tenants of multifamily properties. While building both facets of his FilterX customer base, he is reselling product manufactured by others. The company's gameplan calls for commercializing a novel filter that FilterX has created, and which it will manufacturer beginning in 2022. With that in mind, Hoover said that in Q2 this year he will begin detailed planning for his manufacturing operation, and, soon thereafter, he will begin raising debt or equity financing for materials, inventory, plant, etc. He has not yet established the target for that raise. He has been doing order fulfillment from Goodlettsville, but will soon occupy a 20 sq. ft. facility in Gallatin. Though currently focused solely on air filters, Hoover said other types of filters are in his product roadmap. Manufacturing will also allow FilterX to manufacture for other brands and for bulk delivery. He said his current investors are all savvy business executives, including Tom Tucker, Daryl Holt, Steve Fann, and Shane Kenney. Hoover's outside advisors include Baker Donelson attorneys Chris Sloan and Susan Russell; and, St. Louis-based business consultant Tom Hoops. FilterX banks with Pinnacle. Hoover, 62, said he and his family moved to Nashville in 2010 -- just ahead of the Great Flood -- after founding and running US Print Corp. in Birmingham for 18 years. He noted that his participation in Nashville Entrepreneur Center, Nashville Entrepreneur Week, Launch Tennessee 36|86 and other events have raised awareness of his firm. Hoover's LinkedIn is here.
Adam Hanover
MEMPHIS-based UMG Redwood Investment Fund LP, led by President Adam Hanover, filed on completion of an $8.6MM private equity fund, showing 12 investors aboard. Hanover is founder/CEO of Union Main Management (UMG), and chairman of Redwood Services, according to their website. The PE invests in profitable business-services companies. Union Main cofounders also include the president's father, Marc Hanover, a former National Bank of Commerce (now SunTrust) executive, as well as a serial entrepreneur in pharma, medtech, mortage origination, and lien settlement claims administration; William Conway Jr., co-chairman of The Carlyle Group; and, Henry Doggrell, a former corporate counsel and Baker Donelson attorney. Redwood's first buy was in Arizona, details here.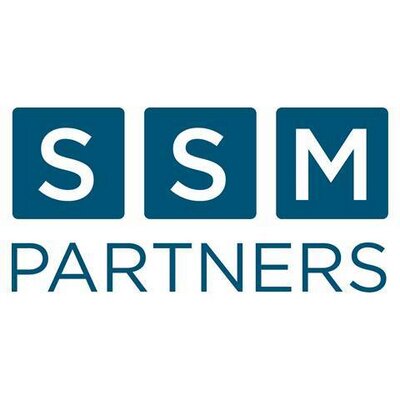 SSM DEALS: Memphis-based SSM Partners recently announced making a growth investment of undisclosed magnitude in California-based Mnet Health, an RCM-HIT-oriented provider of patient billing solutions for surgical hospitals and ambulatory surgical centers. Serial entrepreneur and investor Jim Lackey of Nashville joins Mnet as a director. Brentwood, Tenn.-based Bailey Southwell advised Mnet on the deal. ALSO in January: SSM and Las Vegas-based KEEPS Corporation announced SSM's minority recapitalization investment of undisclosed magnitude in that firm, which offers a solution for automotive fixed operation data analytics, business intelligence, and pricing optimization through its Dynatron Software unit. A subsequent SEC filing for KEEPS showed it having sold equity for about $33MM, aided by Portico Capital Securities (Greenwich), with SSM's Hunter Witherington and Ed Nenon having joined the board. Other SSM coverage here.
Joe Alegre
Tim Kelly
B2B: Chattanooga's 4-year-old SocialBot LLC offers its technology for automated dynamic ad inventory serving and ad placement for marketing agencies and other tech firms, for use with Facebook and-or Instagram. The organically profitable company is profitable with a team of 8FTE, including 4 developers, VNC learned in a joint interview with Chairman and Co-Founder Tim Kelly MBA, 53, and CTO and Co-Founder Joe Alegre, 47, who previously were cofounders of B2C startup Zipflip LLC (fka Carflips), which raised some Angel capital and aimed to help consumers sell their cars directly. SocialBot is now moving ads for more than 350 car dealerships and is likely to serve double that number within 12 months, the co-founders said. Though the founders are open to conversations regarding M&A or investments, organic growth remains the company's priority. Though heads-down on Automotive, the company considers targeting additional sectors. Its advisors include a partner, Tom Wengler, whose LinkedIn profile indicates he has digital-marketing/CRM experience in such sectors as economic development, tourism, incubators-accelerators, and workforce development. SocialBot's chattanooga-based outside advisors include attorneys with Barham & Maucere and accountants with Henderson Hutcherson & McCullough. It banks with SmartBank and its PR is with Derryberry. In addition to running family-owned automobile and powersports dealerships, Kelly has co-founding roles in Chattanooga Football Club (via Beautiful Game Inc.) and Chattanooga Brewing Co. According to a Times Free Press report in mid-January, Kelly led candidates in a total field of 15 seeking to succeed term-limited Chattanooga Mayor Andy Berke.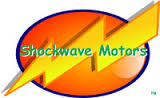 ► SHOCKWAVE Motors in Russellville, east of Knoxville, looks to raise nearly $1.6MM for production facility, parts and related expenses to begin building its three-wheeled Defiant Roadsters, which are propelled by an AC electric drive system. We reported in 2015 on the company, when it planned to use direct-current motors. SEC filing here. Shockwave Founder John McMillion told VNC this week that he and cofounders have invested about $500K in cash, in-kind sponsorships, demo-day awards, etc., in developing the vehicle. In 2020, their raise via NetCapital drew more than $33K investment. The NetCapital page (thru 11/2020) said preorders were valued at $2.9MM. McMillion told VNC this week he has about 120 documented pre-orders for the vehicle. Shockwave original story here and updates here.
► MORE Venture Notes here ... and more long-form stories here. VNC
---
.last edited 1409 4 February 2021
Related Articles