TODAY (37): B2S | AgLaunch | FCAHI | IHC | Hero | Adair | Cauble | Artiphon
Mono | Insur | Potluck | RDPF | GTV | Blue | Optix | Soccer | Veno | PTrust | Beer |
Kamp | Grazr | Water | Built | Hippo | SurgePays | RDDT | Aqua | Events & Resources |
---
APRIL 29, 2021 is the deadline announced yesterday by US EDA for applications for Build to Scale Program grants, which in recent years have been a boon to some Tennessee entrepreneurial communities. There's a Venture Challenge (with Build or Scale funding levels for startups) and a Capital Challenge (for the building, launch or scaling of investment funds, respectively). EDA B2S notice is here. EDA program page here. VNC's previous Build To Scale coverage is here.

► CLEANTECH: Memphis-based AgLaunch has just been selected for the Wells Fargo Innovation Incubator, a collaboration with the National Renewable Energy Laboratory. Release here. AgLaunch, created with impetus from Pete Nelson, also partners with Knoxville Entrepreneur Center Agriculture Network.
► FCA Health Innovations II QP LP recently filed for a $47.5MM raise, with $17.7MM in from 58 investors. On the same day, FCA Health Innovations II LP filed for a $2.5MM raise, with about $1MM reported in from 10 investors. Associated with one or both filings are FCA's Matt King, Thomas Hearn III, Todd Johnson, and John Burch Jr., Nancy Allen, Andrew Bouldin, James Patton, Whitney Haley, and several FCA affiliates aligned with FCA Venture Partners.
► INTEGRATIVE Health Centers (IHC), provider of specialized health care services, raised $2.95MM Seed, led by FCA Venture Partners' Health Innovations fund, alongside Martin Ventures and founder Ryan Chapman. Release here.
► MARK HARRIS-led HeroWear Holdings LLC completed a $1.5MM raise from 29 investors, according to its Feb. 2 SEC Filing. Previous VNC coverage of HeroWear here and Mark Harris here.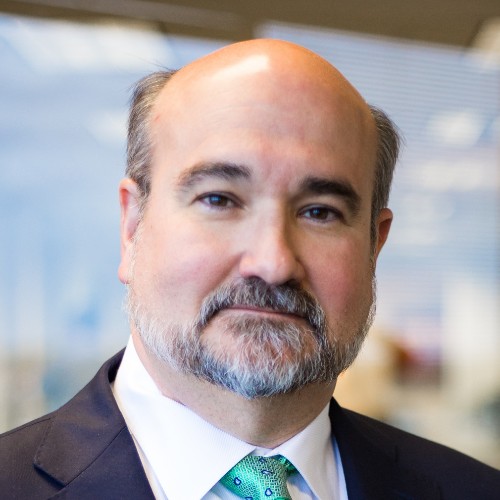 David Adair MD
DAVID ADAIR MD, the serial investor and entrepreneur in Chattanooga, was aboard the portentous $1.0 placeholder filing last month for Knopp Biosciences LLC of Pittsburgh. Knopp has previously raised more than $100MM in equity and debt financing, in six previously rounds. In January, Adair's Solas BioVentures announced it led a round for St. Louis-based InterShunt Technologies, a medical device (catheter) maker. Other investors included STL-based Arsenal Capital Management. Intershunt release here and on SEC. Our lengthening string of journal entries from the Adair journey, here.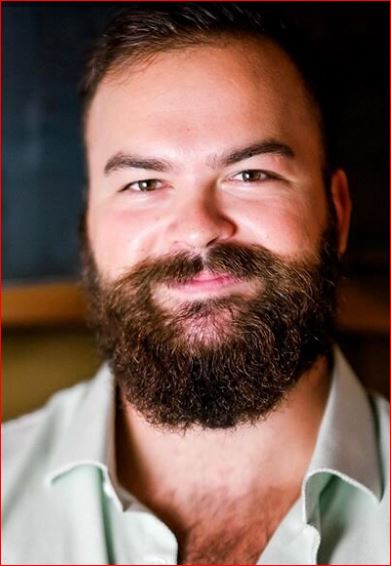 Tyler Cauble
CRE: TYLER CAUBLE, the 28-year-old founder of Nashville-based The Cauble Group, is "hyperfocused" on opportunities -- particularly involving micro-units and mixed use -- in Nashville, Madison, and downtown Chattanooga. For most of his proprietary projects, he's been raising money ad hoc, for each project. He told VNC that's working for him, but it's sufficiently time-consuming that he would welcome conversations with savvy CRE venture advisors who would consider creating a fund to invest in his lengthening series of CRE projects. His East Nashville project, The Wash, was featured in our roundup of commercial kitchen projects in Knoxville, Nashville and Chattanooga. Two Cauble filings with the SEC have been made this month, here.
Mike Butera
NYC-BASED Swiftarc Venture Labs is now a minority investors in Artiphon, which designs musical instruments with smart hardware and interactive content. Release here. Previously, Nashville-based Artiphon has not only raised capital of undisclosed magnitude from Warner Music Group and recruited nearly $3MM from two different crowdfunding initiatives, but has also drawn checks from Steve Case (personally), Alumni Ventures Group, Blue Ivy Ventures, AVG First CheckFund, Chicago-based TechNexus and others. The company was founded in 2011 by Mike Butera PhD, now 37, who still retains controlling interest in the company. His LinkedIn is here. Incomplete Crunchbase profile here. Previous VNC Artiphon coverage here.
MONOGRAM Health garnered new strategic investment from Long Beach-based SCAN Group (with holdings including SCAN Health Plan (Medicare). Nashville-based Monogram provides at-home care and data-driven solutions for patients in 20 states who are living with chronic kidney and end-stage renal disease. The Monogram board is chaired by former U.S. Senator Bill Frist MD. Incumbent investors include Frist Cressey Ventures and Norwest Venture Partners. Trailing the news, a Monogram SEC filing reported on a raise of just over $10MM, with 7 investors then aboard. Prior to the news, Crunchbase reported Monogram had previously raised $12MM from Frist Cressey, Norwest and others. Release here.
COASTAL INSURANCE STARTUP: From their quarters in 10 Burton Hills, Nashville, Velocity Risk Underwriters LLC (VRU), dba Velocity Risk Insurance Agency, recently reported raising $11.2MM to fund their business, which involves developing policies via retail agents for residential or business properties in vulnerable coastal areas.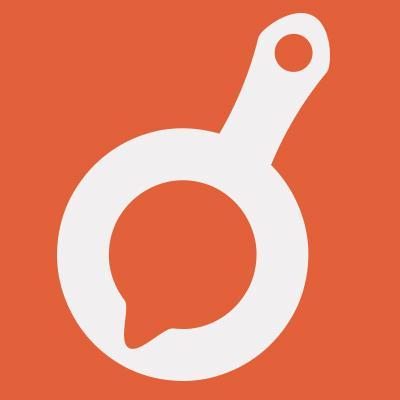 RAPID POTLUCK RECOVERY: Nashville startup Potluck Inc. is in private beta for its potluck party-planning tool, with plans to launch its mobile-friendly website portal prior to this year's Fourth of July commemoration, Sunday-Monday, July 4-5. Co-founder and CEO Justin Gray says Potluck is the aide needed by conveners of any event -- from patio parties to tail-gating -- in which invitees ask, "What can I bring?" Nashville-based Gray, 39, and Co-Founder and UX/UI specialist Michael Strobel of Ft. Worth have bootstrapped the venture, and they believe they won't need to raise outside capital beyond the nearly $169K they recently reported raising from seven investors. Though he said conventional e-mail may be the legacy solution he looks to supplant, he does recognize such competitors as SignUpGenius.
PE: RED DOOR Wealth Management in Memphis is parent of RDPF Management Group LLC, which is the manager of the new Red Door Partners Fund LLC private equity fund, which has raised roughly $25MM from 27 investors. Red Door Wealth names John Phillips V as its manager. The Red Door Partners Fund made its placeholder filing two years ago.
PE: MEMPHIS-based GT Venture LP, with its GP, Gerber/Taylor Management Company, filed to raise $75MM in private equity funding, showing nearly $18.6MM in. Kojo McLennon is to be portfolio manager for GT Venture.
VC: BLUEGRASS Angel Venture Fund V, at Lexington, Ky., has set out to raise $6MM. The process seems to be managed by the Dean Dorton firm.
LAWTECH: Mandi Ross of Insight Optix LLC filed on a $1.25MM raise with more than $300K in from 9 investors. Ross apparently splits her time among Chicago, Knoxville, Nashville and Grand Rapids. She is simultaneously founder-CEO of Prism Litigation Technology, which recently announced a partnership with ESI Analyst.
SOCCER PLAY: Fan Owned Club Inc. (FOC), which shows an SEC filing address for its recently closed fundraising effort via WeFunder at a residence in Nashville's Sylvan Park neighborhood, aims to offer investors a stake in an entity operating Football Club Pinzgau Saalfelden, Austria. In addition to helping to fund the Austrian club's soughtafter rise in European soccer tiers, the company provides membership perqs and merchandise sold via e-commerce. Filings indicate locally based Steve Paris, whose LinkedIn says he's FOC's interim president, is also founder Nashville-based Escalator Group Inc., which consults in marketing, retail activation and related. Related 2020 post here. According to LinkedIn profiles, Utah-based Mark Ciociola is CEO and Minneapolis-based Zafar Khan a co-owner. Various SEC filings indicate attorneys have sometimes included crowdfunding lawyers associated with Dodson Robinette. Related release.
Tim Boire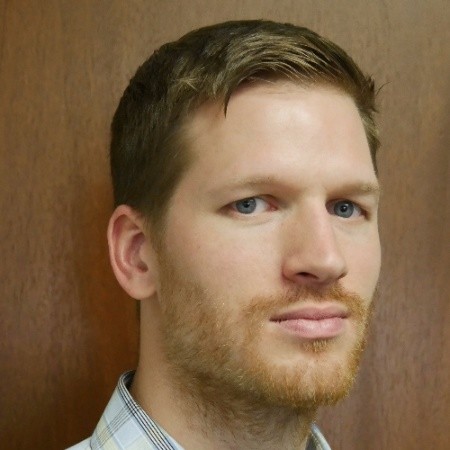 VENOSTENT Inc., the Houston- and Nashville-based medical device startup, doesn't have much room left on its recently filed $3MM raise, and the company is soon likely to reach a total $7MM dilutive and non-dilutive capital since inception. Near-term, proceeds will help move the company toward roughly four years of development and pre-clinical and clinical trials of its development of SelfWrap, its perivascular wrap designed to reduce failures at the vein-artery or vein-graft junction of dialysis patients. Boire confirmed that he and Co-Founder/COO Geoffrey Lucks, both based in Houston, are likely to pursue a Series A raise in 2022. Co-founder and CEO Tim Boire began work on the concept during his MS-PhD biomedical studies at Vanderbilt University School of Engineering. The 35-year-old native of New Hampshire said he and his wife currently plan to raise their family in the Houston area, adding that both Texas and Tennessee have been very supportive of Venostent: He noted that he had been in an early cohort of the Life Science Tennessee mentor network; and, in 2018 a Launch Tennessee SBIR matching grant proved vital to gaining investor support and advancing his company. Boire estimated he about 30 entries on the firm's cap table. His law firm is Texas-based Egan Nelson. Related TechCrunch story. Previous VNC notes on VenoStent progress.
GROWTH: ProviderTrust Inc., a provider of healthcare compliance screening, monitoring, and verification tools to acute and post-acute providers, payers, and their vendors received a minority investment from Susquehanna Growth Equity (Bala Cynwyd). Research indicates this raise was the company's first since Clayton Associates led a $1.75MM raise in 2012. The company has also previously received capital from locals FCA, Clayton Associates, SSM Partners, and XMi High Growth Development Fund (TNInvestco). Website here. Co-founded in 2010 by Partners Christopher Redhage and Michael Rosen JD. Rosen previously served in XMi and other companies founded by Nashville serial entrepreneur and philanthropist Mike Shmerling. Release here.
HARLAN County (Ky.) Beer Company is running a WeFunder max offering of about $1MM, led by Founder Geoff Marietta and President John Gill Holland Jr. Part of their strategy: Proximity to under-served beer drinkers in Eastern TN and KY. WeFunder here.
PERHAPS banking a bit on pent-up post-pandemic demand for vacation getaways, Louis Judd of the Somerset, Ky., area filed on a planned $1.8MM raise to develop Kumberland Kampground near the Cumberland River, in collaboration with JV partner KY Resorts Management.
GRAZR INC., led by CEO Tom Cunningham and based in Columbia, Tenn., is raising as much as [Added info to filing April 7, 2021] $250K via WeFunder. Grazr is an online market to buy locally raised meat at affordable prices. Grazr site here.
POWERTECH Water LLC, Lexington, KY, aims to raise more than $1.1MM, and has $591K in equity or debt funding. PowerTech's ElectraMet offering is an electrochemical platform for water purification. Co-Founders: CEO Cameron Lippert, James Landon. Team Page.
FINTECH: Having completed its recent $87.6MM Series C, enterprise-fintech Built Technologies, Nashville, has raised north of $164MM for its cloud-based construction lending software, according to CrunchBase. Also in the space: Goldman Sachs-, QED- and Camber Creek-backed Rabbet (Contract Simply, Austin), which we believe has now raised more than $16MM. And, among others: fiserve, biild, LandGorilla, and CreditSupplier, among others.

FINTECH: Zach Bijesse, the president and co-founder of PayHippo Inc. (Delaware) who's spent much of the pandemic in New York City and with family in Kentucky near Louisville, is focused on helping large or growing companies that are dependent on distributors or suppliers in Nigeria to ensure their middlemen have access to direct financing or goods on credit. Also, small businesses may directly access credit sources via PayHippo. VNC research indicates the company's recently filed $27K SAFE raise is likely to represent a bridge to a larger raise. Update: Bijesse filed April 16, 2021, for a planned $600K raise.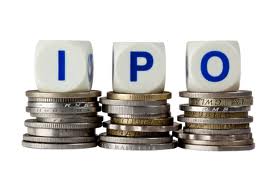 Shelf IPO Memphis: SurgePays Inc. (OTCQB:SURG), based in Bartlett, Tenn., says in its recent unpriced shelf-registered S-1/A that it offers an e-commerce solution based on blockchain software for merchants who are in the business of topping-up wireless minutes "to any prepaid wireless carrier's phone and access to other services such as bill payment and loading debit cards." Its LocoRabbit and True Wireless units offer prepaid wireless plans. The company's supply chain software platform helps get goods and services to convenience stores and other corner stores that serve mainly the underbanked community. The company is led by CEO Kevin Cox. At Sept. 30, 2020, the company had a working capital deficit of $10.7MM. It was fka KSIX Media and, earlier, as NAER. While KSIX, some of its earliest business lines were in advertising and lead generation. Its SEC filings. Trades OTCQB as "SURG".

RARE DISEASE DATA TRUST Inc., Nashville, continues to report small raises for what we think is an company that supports clinical trials related to rare diseases. Here's the latest. RDDT notes here.
WATER RESILIENCE: Aquaoso Technologies PBC of Folsom, Calif., recently received family office equity investment, including bucks from Alex Smith and Jessica Haywood, both previously executives with STR Inc. in Hendersonville, which was acquired in 2019 by CoStar Group for a reported $450MM cash. The water-tech company's press release here, and its Feb. 4 SEC filing here. Alex Smith joined the Aquaoso board. Haywood is managing partner of Otter Creek Investments LLC, according to her LinkedIn. Aquaoso CEO: Christopher Peacock. (STR's advisors in the STR sale included Nashville bankers at Silvermark Partners and attorneys with Baker Donelson.)
RESOURCES
► FCA VENTURE Partners in Brentwood recently added its thesis whitepaper on wearable heathcare technologies, part of a collection of 16 papers on FCA theses, found at the bottom of the Brentwood VC's strategy page here.
► GREATER NASHVILLE Technology Council (NTC) is among those supporting a March 9 virtual program focused on tech and financial ecosystems in UK-London and Nashville (March 9 here, 10am CT, more info here).
► CAREERS: Current deadline Feb. 28: We're told there are seven (7) or more openings under three headings at the Greater Memphis Chamber of Commerce: Director of Business Development; Project Manager for Public Policy & Advocacy; and multiple Investor/Sales jobs. Further postings related to Existing Business are soon likely to be posted, VNC is told. Job details here.
► MUSICtech March 16: Mechanical Licensing Collective techies CTO Richard Thompson and Tech Consultant Raphael Amselli discuss Music tech, the MLC's business model and its 2021 roadmap. Signup for free Nashville Technology Council (NTC) event here.
JUMPSTART Foundry healthcare-startup cohort applications are being taken through March 31, 2021. Thursday, Feb. 25, 1 p.m. CT, there's an intro webinar, here, led by JSF Managing Director Eller Mallchok. Earlier JSF info here.
BANKERS Healthcare Group, a lender to medical professionals, healthcare businesses and patients, is in Florida and New York State, turns 20 this year. BHG recently announced making a $10MM investment in Apiture, a fintech based in Wilmington, N.C. Noteworthy for Tennesseans: BHG's owners include large minority holder Pinnacle Bank, based in Nashville. BHG was created by Co-founder, Chairman and CEO Albert Crawford.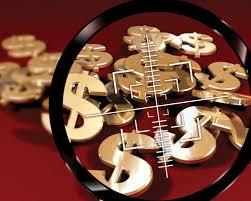 THINK your startup does heavy financial reporting? Here's just a glimpse of what Founder-CEO Aaron Dorn and his team at Nashville's nearly 3-year-old Studio Bank cope with routinely exemplified by their EOCY20 report here. The report, updated Jan. 27, 2021, showed Studio ended 2020 with total bank equity capital of nearly $49MM (up from $37.6MM at same point, 2019), after accounting for a reported $9.6MM raise from capital stock and other items. Its total assets of about $434.7MM. Its CY20 numbers were last updated Jan. 27, 2021. Among other reportables, the company extended roughly $2.9MM credit to executive officers, directors and others, and their related interests during 2020, and two such credit recipients or their related interests received credit surpassed either $500K or 5% of total capital as defined for that purpose. It ended fullyear CY20 with net income of $815K, its first such profit. The bank's pre-launch raise in 2017-18 was north of $46MM and drew nearly 400 investors. At launch, Studio was the area's first de novo bank in about a decade.
► NATIONAL Venture Capital Association (NVCA) launched 501c3 affiliate VentureForward to address issues including diversity and equity in the Venture sector, site here. Earlier, it NVCA had formed a Diversity Task Force, release here. NVCA site here.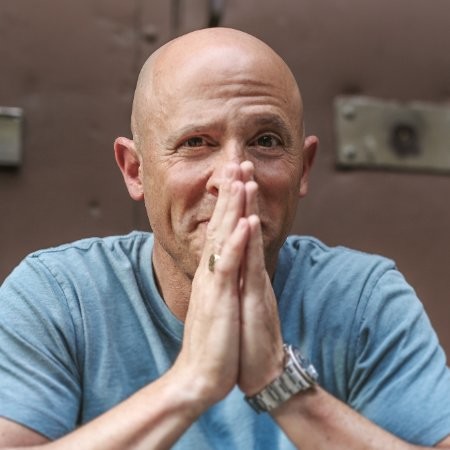 Cliff Goldmacher
ONLY caught a portion of Nashville-NY-LA songwriter-author Cliff Goldmacher's remote session via the Nashville Entrepreneur Center, Feb. 22? Want to know about how business and songwriting both require elements of empathy, collaboration, distillation (chorus), risk-taking, "lateral thinking" (e.g., creating metaphors) and -- wait for it -- the imperative of connecting with audience, team-mates or customers via "performance"? After all, "innovation" without compelling performance sometimes ends-up as "a good idea that never sees the light of day." Here's some Goldmacher resources: 1 | 2 | 3 | 4 | 5 |

► THINK there could be a Venture Bubble Burst ahead, or not? See: 1 | 2 | 3 | 4 | 5 |
► Find every edition of Venture Nashville "Venture Notes" compilations here. And, find all stories in reverse-chron order here. VNC
. last edited 1449 19 April 2021
---