Today: BuildWitt | VreeVC | Norton | Wald | CloudRange | Somavac | Planet | Streets | TIKI | OPUL | Workzinga | H2EG | Gimme | LaMend | RevMD | McBee | Echo | Preferral | Visu | Perception | 3Prime | Polidor | LumeNXT | Widland | Foster | Captives | Tree | Barrel | GTVC | RedDoor | AnovoRx | Argos | Beast | CRDX
---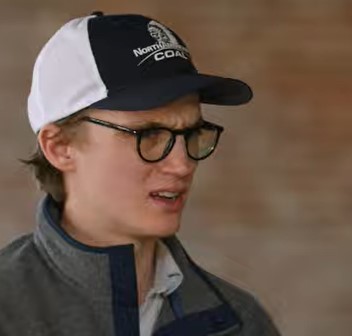 Founder Aaron Witt
VISIONARY 'DIRT WORLD' entrepreneur Aaron Witt and his Nashville-based BuildWitt startup have fully completed their recent $10MM raise. Witt, a 26-year-old native of Scottsdale, Ariz., is the company's founder, CEO and majority owner. His December SEC filing showed the round was still open at that point, but VNC research indicates high net-worth individuals soon closed it out. The nearly 4-year-old company has more than 50 employees and operates in roughly half the nation's states. Focused on supporting the heavy construction and built infrastructure sector, the company supports both workforce recruitment and business development needs of major contractors, by offering brand strategy, web design & development, photography, SEO and copywriting services to construction & mining companies. The pace of the company's growth could signal another growth-capital push in 2H 2022. Witt's "Dirt Talk" podcast is here. The CEO earned his BSE in construction engineering in 2017, then worked a couple years in construction laborer, engineering and marketing roles, before deciding to follow his dream, according to his LinkedIn profile and trade-media coverage. On his LinkedIn page, Witt says BuildWitt has "morphed into people-centric media, services, and software dedicated to making the Dirt World a better place. By that, I mean inspiring the next generation, modernizing how blue-collar companies invest in their people, and educating society on what it takes to meet their basic needs." The company tells its own "origins" story well, in this video both on its site and on YouTube.
► CADUCEUS CAPITAL PARTNERS, a Nashville healthcare VC led by Dave Vreeland, filed an update for its $100MM Caduceus Early Stage Digital Health Fund I LP, showing $15.8MM-in. Earlier Caduceus Capital coverage here.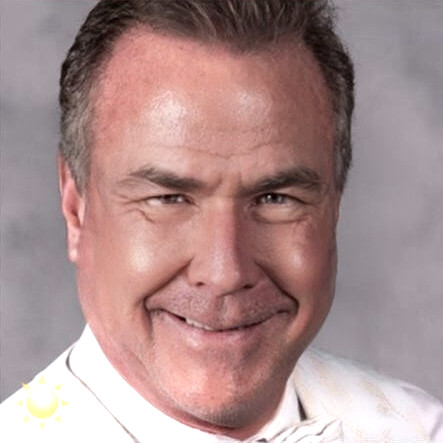 Robert Norton
MEDIA: Nashville-based Robert Norton, a senior entertainment industry exec and advisor, is associated with an SEC filing for a $10MM raise, for Roundtable Entertainment Holdings, Santa Monica. Roundtable lists NY-based Dominic Ianno as director, president/CEO and treasurer. Among others on the filing: Alex Dundas and Griffin Gmelich. They and Ianno have also played roles in content player Team Whistle. Today's Roundtable press release on the new multi-genre content creator and multi-platform production company is located here.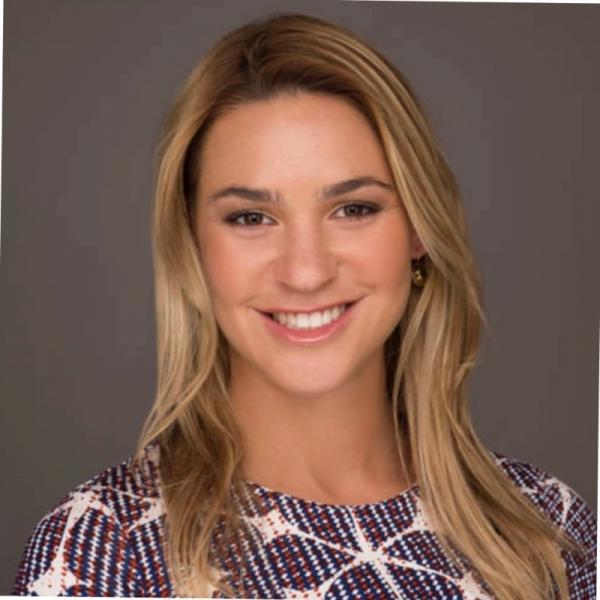 Leah Wald
NASHVILLE'S Valkyrie Investments, which is focused on management of emerging digital asset classes -- which are often associated with, among other things, intensive consumption of computing energy -- announced it will allocate one percent of its revenue toward support of the Stripe Climate initiative of fintech entrant Stripe. The goal of Stripe Climate initiative is to fund the innovation and deployment of promising, early-stage carbon capture technologies. More information here. News of Valkyrie's commitment came from Leah Wald, the company's Nashville-based CEO. Venture Nashville has thus far found no estimates by Stripe, Valkyrie or others regarding what degree of carbon reduction might be achieved by the Stripe tech-deployment program. The joint Stripe-Valkyrie release is here.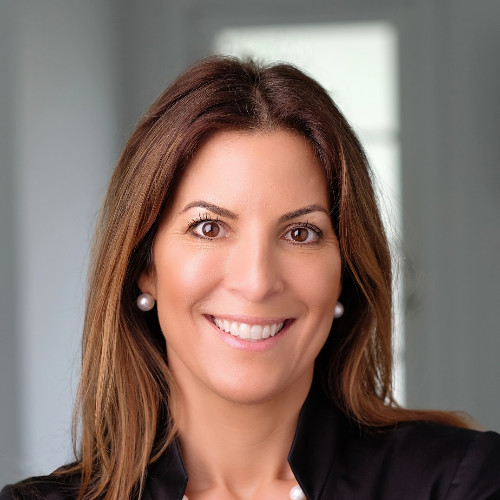 Debbie Gordon
DEBBIE GORDON, Founder/CEO of the Cloud Range cybersecurity training and simulation platform (Live Cyber LLC, unit of Live Cyber Holdings Inc.), has raised and-or invested at least $2.3MM capital raise since inception, with participation of Circadian Ventures (Atlanta), TechFarms Capital (Pensacola), and Connetic Ventures (Covington, Ky.). Proceeds for the tech-enabled services business will go toward scaling its platform and for revenue growth in the U.S. and beyond. The role of its platform is analogous to flight simulation platforms for aircraft pilots. A Series A round may be undertaken later this year. Gordon, 50, previously built and in 2016 sold S3 Asset Mangement. Earlier, she was among pioneers in dropoff eBay selling in this and other markets for consumers and businesses, via her Snappy Auctions. The 11-member Cyber team includes Chief Revenue Officer Glenn Ewing; VP World Wide Sales Chris Castaldo; VP Marketing Gina Gallup, formerly of The Bradford Group (Dalton); and Tori Hughes, director, customer access. Circadian Founding Partner Mike Dowdle is a member of the Live Cyber board. VNC's previous Gordon coverage here. In October 2021, Gordon presented during the annual Venture Atlanta conference. Her advisors include attorneys with Baker Donelson; its accounting is with Viraj Parikh of TechCXO; and, it banks with Pinnacle Financial Partners. A related SEC filing is here.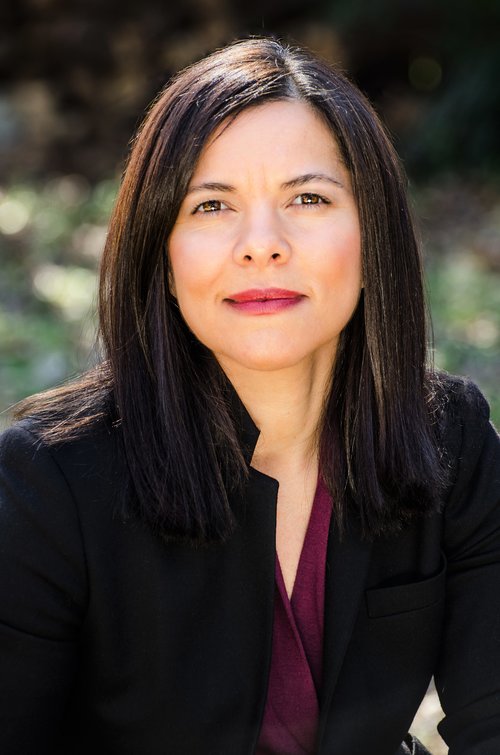 Esra Roan
SOMAVAC Medical Solutions Inc., the Memphis-area medical-device startup led by Co-Founder, Chair and CEO Esra Roan PhD, recently filed for a $3MM debt raise, which VNC research indicates is likely to be followed within 12 months by a Series A round of $5MM-$10MM. Since inception six years ago, the company has raised about $5.2MM, and has begun generating early-adopter revenue ahead of broader market entry. In 2021, Somavac was granted an unprecedented patent for its SVS Smart Suction Technology and surgical drain management platform, which applies continuous suction to wound drains, in the interest of averting infections or other post-surgical complications. Most of SOMAVAC's funding has come from VC Innova Memphis, with some support from the ZeroTo510 med-device accelerator and from Launch Tennessee. SOMAVAC's attorneys are with Baker Donelson and it banks with Independent Bank. Most of the company's SEC filings have been for debt or convertible raises. VNC's previous Somavac coverage here.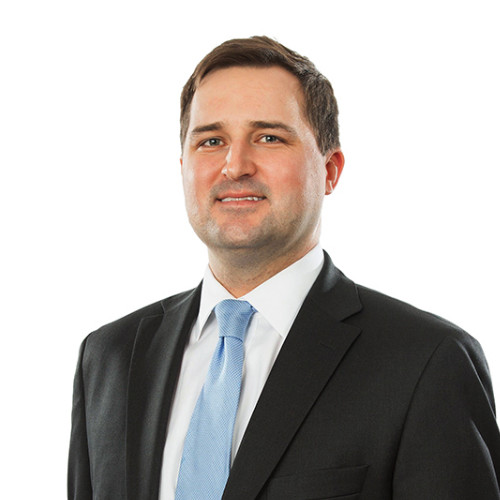 Greg Sossaman
► FINTECH: GREG SOSSAMAN, a 37-year-old Memphian, leads the team preparing for market entry with Planet Wealth Inc., which in September reported having raised $1.2MM toward its latest $5MM capital goal. Sossaman's prior experience included roles with Cantor Fitzgerald, Wells Fargo, First Horizon Bank and others, following his graduation from Vanderbilt University with an Economics degree. Last October, Planet Wealth CMO Ross Denny was interviewed about a portion of the company's mission (YouTube here). The company's website emphasizes it is creating a portfolio of "WealthFunding" resources to support both entrepreneurs and investors. An antecedent company was known as Preflogic. SEC records.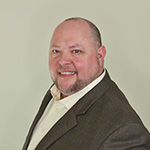 Joe Kelly
► CF: NASHVILLE-based Crowdfunding platform Music Benefactors helps recording artists, indie labels, music publishers, venues and other music businesses connect with fans and investors to advance creative projects. A new "Streets of Nashville Project LLC" that is the focus of this week's SEC filing that shows an initial max-raise currently set at $100K. [CF raises may sometimes be extended to a $5MM max.] According to filed documents, Music Row veteran Joe Kelly of CDX plays a key role in commercializing the "concept album" project...which will feature original songs by Bruce Birch, performed by up-and-coming artists, the majority with Music City chops. Artists will be directly involved in marketing the album at venues and in social media, where TikTok and others have become artist-discovery hubs. The filing says the project's output will be released into the U.S. and into other targeted nations' markets in digital and physical formats by The Orchard, a division of Sony Music, adding that Cracker Barrel is to be approached as a distribution channel. Streaming service platform providers are among targets markets. Investors have no voting rights and Managing Member Kelly has all authority regarding sale or other disposition of the company. Music Benefactors has previously worked with such groups as California-based The Latin Dead (i.e., apparently as in Grateful Dead + Latin influence). Music Benefactor Founder/CEO: Matthew Lutz.

DATA MONETIZATION: Boston tech entrepreneur Mike Audi recently moved from the Boston area to Nashville to plant the flag of his 1-year-old startup, TIKI Inc., which recently raised $400,509 from 304 investors via a StartEngine raise (that carried a $10MM pre-money valuation), according to the crowdfunder's site, which also notes that the founders had previously raised $175K from a half-dozen individual investors. Audi is chairman and CEO. His co-founders include UX lead Shane Faria and CPO Anna Stoilova, who, according to her LinkedIn, remains in London. The company plans for its iOS/Google apps to debut in 1QCY22. It has formed a TIKI Steering Committee of industry executives who share TIKI's declared interest in "ethical use and monetization" of user data. The contact point for joining the Steering Committee is Boston-based Brian Gagnon. TIKI registered in Tennessee in December, according to state records.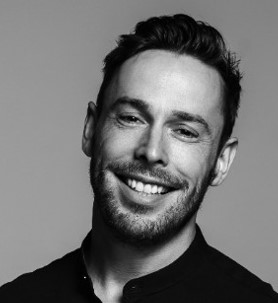 Lee Parsons
► NFT: LEE PARSONS is the British music-industry entrepreneur who maintained a steady presence in Music City during the early days of Ditto Music, which he co-founded with his brother, and which is apparently still going strong. However, Parsons is perhaps now better known in the digital-assets world as founder-CEO of Opulous, based in the London metro. Opulous (OPUL, Linktree, YouTube), built on the Algorand blockchain protocol, which enables "artists to split and sell their copyrights directly to fans and gain finance without using the traditional banking system." Cointelegraph recently said OPUL says it is "angled toward empowering artists to the extent that music rights can be utilized as value-backed assets in decentralized finance (DeFi)." OPUL says it launching "the next gen of #NFTs and peer-to-peer #DeFi [distributed finance] loans to change how artists get funding & connect with fans." VNC's previous Lee Parsons coverage here.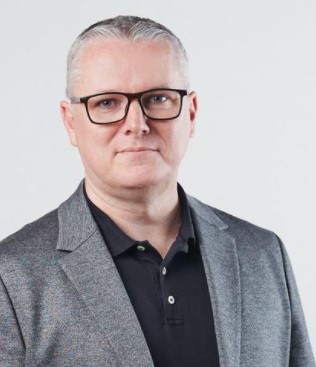 Dan Hunter
HRTECH: FOUNDER DAN HUNTER says his self-funded Navorion LLC startup in Brentwood plans will soon launch its Workzinga-branded software platform to help worker recruitment pros and potential employees determine whether they're a good fit for each other. The company is likely to raise its first outside capital during this year, but no timeline has been set for such an effort, according to a representative. Among other experience, Hunter previously spent more that a decade in healthcare revenue-cycle and-or reimbursement roles with SmileDirectClub and Simplex Healthcare. The pre-revenue, industry-agnostic company has 12 team members. It aims to offer its mobile app via the AppStore during current Q1/2022, as it focuses on gaining traction among jobseekers. Then, it will invite potential employer-adopters into a beta test, with future employer contracts modeled as its primary source of revenue. The company's psychological-sciences lead is Margarida Rafael, who splits her time between Nashville and Lisbon, Portgual. Its leads for marketing, engineering, and psychological research analyses are, respectively, Cole Evans, Andrew Coleman, and Lauren Hunter. Both Hunter and Coleman have this week posted on LinkedIn invitations for programming, cloud, data and other pros to approach the company about team openings. The company's advisors include Julian Bibb IV and other attorneys with Waller Lansden; media-relations support by Reed Public Relations (Nashville); and, social-media marketing by Mannix. A Middle Tennessee State University alum and a Pittsburgh, Pa., native, Hunter and his family reside in Davidson County.
Chris Headrick
CLEAN ENERGY: Entrepreneurs in Friendsville, near Knoxville, have set out to raise as much as $5MM in a Reg CF offering for their hydrogen-energy startup H2 Energy Group Inc. (Dela.), which aims to produce sustainable syngas, mainly from woody biomass, by pyrolysis. The company's assets include a license from the inventor of the Green Hydrogen technology and founder of a predecessor company, Christopher Headrick, it says in its filing. Headrick is now founder, executive chairman and CTO of H2. Its president/CEO is James McGinley. Headrick's earlier career included serving as Founder and CEO of Americas Energy Co.; and, as an M&A advisor to the former Miller Energy Resources. H2's production scenario calls for creating its first proprietary biomass production facility in California. Castle Placement is assisting with the raise.
► INTERNET MEDIA: GIMME RADIO completes its $3MM funding, led by Tyler Lenane, updated here.
► CBD: BETSY SCANLAN, CEO and founder of The Good Patch by La Mend Inc., filed for her company's $5MM, which has Brentwood-Tullahoma-based Relevance Ventures' Cam Newton aboard. The company supplies transdermal hemp/CBD patches and other products, according to its website. Scanlan's LinkedIn shows she also has been an advocate for legalizing use of medical marijuana in Tennessee. La Mend SEC filings here. VNC coverage of La Mend here.
► OPIOIDS: KNOXVILLE startup Revolution MD is a pre-revenue medtech entrant focused on offering an internet of things (IOT)-connected delivery system to safely dispense opioids. Its smart inhaler (patent pending) is designed "to safely control the dispensing of opioids, providing immediate pain relief while minimizing the risk of addiction. Its Inhale device is said to help prevent "abuse, addiction, and overdose by using real-time identity verification and communicating with prescribing physicians to ensure compliance." SEC filing here. Its $1MM-max StartEngine crowdraise has begun. Its invention, operations and advisory team members are all right here.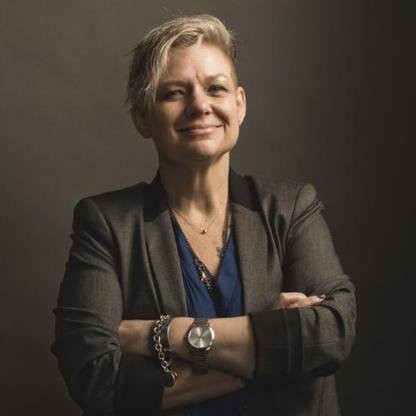 Heather McBee
FORMER Nashville Entrepreneur Center VP-Operations Heather McBee this week began work as executive director of Mending Hearts Inc., which "helps women restore their lives from addiction through a long-term treatment program that offers hope and healing in a supportive community environment." Since leaving the EC last August, McBee served as interim executive director of Operation Song; and, as a contractor with Sherry Deutschman's BraintTrust startup. Mending Hearts is partly funded by contract with the Tennessee Department of Mental Health and Substance Abuse Services. McBee previously spent nearly two decades with SONY Music Entertainment and, among things, helped launch the EC's original Project Music Accelerator, which was backed by the Country Music Association, and others. McBee release here. McBee LinkedIn here.
Hayley Hovious
► TWO WEEKS until out-bound Nashville Health Care Council CEO Hayley Hovious joins the Nashville team of Seattle-based Echo Health Ventures. Echo led Embold Health's recent $20MM Series B. The startup's healthcare analytics offerings are focused on physician performance measurement in relationship to care outcomes. Nashville-based Embold, led by Founder-CEO Daniel Stein MD, has executed a series of rounds during the past four years, with an aggregate total of roughly $52MM. Harpeth Capital also participated. Echo Health release here. Previous Embold Health VNC coverage here. SEC filings here.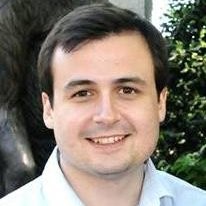 Jon Gautsch
ARISTAMD of San Diego acquired Nashville based Preferral (fka WorkMeIn), was founded in 2012 by Jon Gautsch, and led since 2017 by CEO Jim Aylward. Aylward previously played similar roles in the growth and sale of MedCenterDisplay (sold to Cincinnati-based PatientPoint) and Sy.Med Development, which sold to Nashville's Healthstream. AristaMD's release here. Previous Aylward coverage here.
► VISUWELL, the telehealth technology platform fka WeCounsel, filed to raise $12.2MM, led by CEO Gerry Andrady, in Franklin, Tenn. Previous VNC coverage here.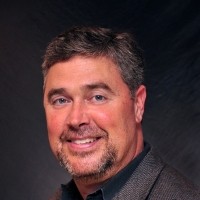 Tod Fetherling
► PERCEPTION Health Inc., the 7-year-old Franklin, Tenn., SaaS platform company that, according to an entry on Crunchbase, "models healthcare claims to identify people with risk of future disease diagnoses" -- optimize workflows and provider revenue growth to benefit providers, payers and patients -- was acquired by Chicago-based Huron Consulting Group (Nasdaq:HURN), on undisclosed terms. CEO: Gregg Loughman. Co-founder former CEO: Chief Data Scientist Tod Fetherling, a native Nashvillian who previously played pivotal roles in advancing the Nashville Technology Council, Nashville Entrepreneur Center and others regional organizations. CPO: Todd Charest. At the transaction, the company also number among its board members Keith Mullins, who is also EVP of Powered Health, the incubator that was host for Perception and is still operated by its founder, serial entrepreneur Jim Sohr.

VC: THIRD PRIME Crypto Fund LP, showing an address in Nashville's Chestnut Hill area, reported in November that it had raised $23.25MM from 41 investors. Third Prime's same-day Feeder-fund report showed showed $5MM in. The issuer's GM is Third Prime Crypto Managers LLC. Named on filings are Nashville-based Wes Barton, Steve Parker, and Fields Pierce, as well as NY-area-based Keith Hamlin. [Research indicates a related investment firm is Third Prime Capital Management LLC (DE/TN), which was among investors in Nashville-based Alto Solutions' recent $45MM Series B, led by Founder Eric Satz. Third Prime's most recently announced investment was in Kuala Lumur-based fintech Paywatch.]
► TENNESSEE-based serial tech entrepreneurs Parker and Colin Polidor sold their CaredFor patient-engagement app to Tampa-based ContinuumCare, on undisclosed terms. Release here. VNC's previous Polidor coverage here.
►MEDICAL: LumeNXT LLC (fka LBHK LLC), a Knoxville-based biotech entrant, reported raising $1.5MM to advance its non-tethered LED-powered surgery lighting tool. CEO/Cofounder: Chris Doody of Knoxville; Chairman and Cofounder is Marc Beer of the Boston area. Attorney on the filing: Mycol Scott of Long Ragsdale Waters of Knoxville.
► VC: BRENTWOOD's Widland MAI Holdings LLC filed for a $466K raise, showing 17 investors. Exec Clark Landry's LinkedIn shows him also involved with Acquicent, which has interests in collectible plays, including NFT transactions. Wearing his Angel hat, he's dba Clover Leaf Ventures. His Crunchbase page here.
► RANDALL FOSTER, Nashville-based market GM for independent music distribution and marketing company Symphonic Distribution is aboard the company's recent SEC filing, which seems to bring the Tampa-based company's total raised since 2017 to be north of $40MM. Offering-execution fees associated with its recent $37MM raise went to Raymond James. Apart from that, roughly $11.2MM of the recent gross proceeds are reported as being allocated to payments to any of the persons "required to be named as executive officers, directors or promoters." GM Foster's earlier career included nearly a decade with Nashville's Naxos Records. His LinkedIn here.
► TN INSURANCE Captives fundings (VNC sector coverage): Captive formation and related, updating: Legend Holdings | Contrarian | Paradigm | StructuRe | Community

► MEMPHIS-based Marked Tree Partners raised $14.8MM for PE investment in lower middle-market private equity investments within the services and technology sectors. Matt Weinstein and Samuel A. "A" Thompson IV are on the filing. Marked Tree is closely aligned with Walnut Grove Capital Partners.
► PE: KENNETH Holmstrom of Pure Barrel Management in Nashville filed to raise $3MM for issuer Pure Barrel Partners.
► GERBER TAYLOR Management affiliate GT Venture Fund II reported nearly $15.6MM in, toward a targeted $75MM PE fund in Memphis.
► WEALTH: Red Door Wealth Management's RED DOOR Partners Fund reported raising $23.5MM in private equity funds, in Memphis. SEC filing.
► MEMPHIS-based AnovoRx Holdings Inc., a specialty pharma entrant, received an investment of undisclosed magnitude from giant TPG Growth. AnovoRx Founder and President of the current company is Jon Peters, a Memphis-area PE investor who was once CFO/COO of Accredo Healthcare (Medco), according to a recent TPG release.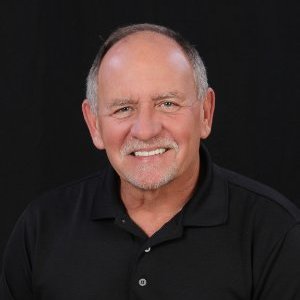 Jim Lackey
► BACKSTORY: Welsh Carson-backed Argos Health (Dallas) merged with Franklin-based EnableComp -- which offers processing solutions for workers' comp, Veteran Administration and other markets. Merger release here. EnableComp was formed in Nashville by the late David Iskowe, who was also founder and chairman of parentco CompleteHoldings. Iskowe recruited serial healthtech entrepreneur Jim Lackey to serve as Complete's Chairman and CEO and Chairman of EnableComp. EnableComp investors at various times also included Primus Capital and Memphis-based PE SSM Partners. Lackey's other interests included leading Franklin-based Passport Health Communications through 17 years to its exit to Spectrum Equity and Great Hill Partners. His current roles include serving as a member of the Advisory Board of Nashville Capital Network; as a director of California-based Mnet, which has billing, payments, storage and related healthtech solutions; and, as a director of Franklin-based Brightstone.
► NASHVILLE-based Beast Brands, which offers products for care of men's facial hair, continues on the capital-raising trail here. VNC's previous Beast coverage here.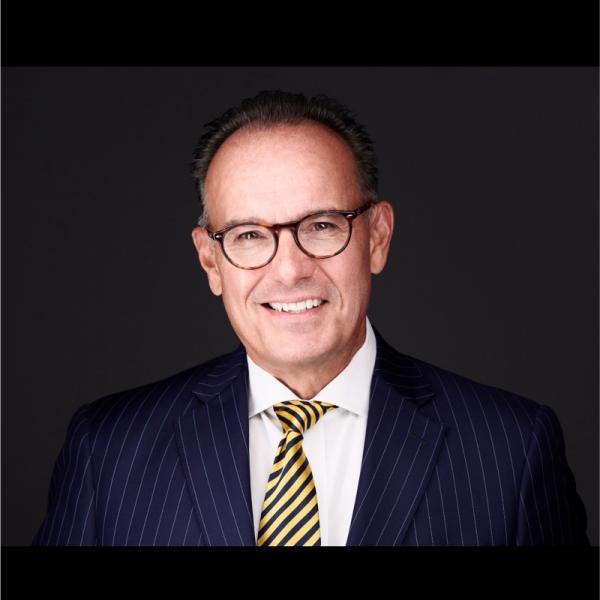 Robin McVey
► CANNABIS roll-up? Credex Corp. (OTC Pink:CRDX, SEC files), based in Franklin, said in a recent press release that it "is engaged in raising funds to acquire, own and manage regulated cannabis-related and other select real estate properties across the country that may be assembled as an internally managed real estate company guiding improvements that will generally include dispensaries, extraction facilities and additional mixed-use properties as permitted by state. The business may also include online and retail location sales of CBD products. Credex intends to become a completely vertically integrated business with the acquisition and control of the related operations from the acquisition of real estate, development of cultivation centers, wholesale supply and retail operation of dispensaries and other cannabis- and CBD-related facilities." CEO: Robin McVey, recently succeeded former CEO and now-Interim CFO: Lawrence Taube JD. Taube, 67, earned his law degree at the University of Tennessee.
► Previous editions of Venture Nashville's Venture Notes, right here ...earlier full VNC stories, right here. VNCVNC

. last edited 0839 4 February 2022
---