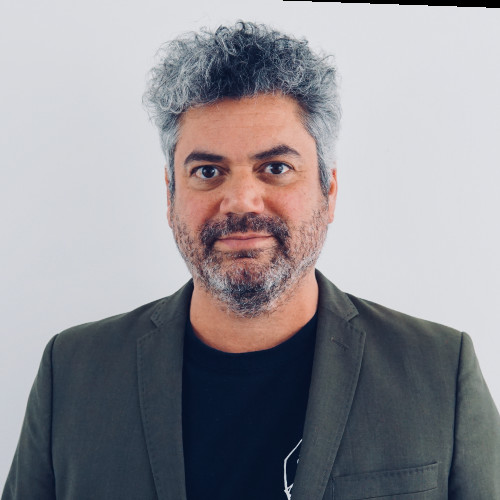 UPDATED: April 11, 2023 0850 - CEO Lenane announced plans for shuttering Gimme Radio on April 29, via his April 10 Medium post here. He told VNC today "I really believe funding failed because of the economic climate and reluctance to invest during this uncertainty in a consumer-facing media business. We had terms discussed with a VC and those failed to materialize. The SVB debacle certainly did not help our situation. I am always looking for ways to find a home for this powerful product and amazing team. Investment discussions as well as acquisition talks are very welcome and, since yesterday [when he posted the news on Medium], some interest may have been sparked. Who knows how it will all end, but we simply could not continue operations." Earlier: Jan. 27, 2022 - Gimme Radio announced completing its $3MM round, led by iHeartMedia. Our May 24, 2021 story is below.-Ed.
TYLER LENANE, the Nashville-based Co-founder and CEO of Gimme Radio Inc. says the early-growth internet radio startup is raising a targeted $3MM in equity capital to help fund expansion of its Gimme Metal and Gimme Country communities.
The company was founded in San Francisco in 2017, and by January 2020 had raised a total $4.5MM from investors in Nashville and elsewhere. More than half that total raise was in the form of convertible debt, but all those notes have since converted to equity, said Lenane.
The company's radio-format communities for Metal and Country genres went live in the summers of 2017 and 2019, respectively.
Then, in December 2020, both Metal and Country video programming was launched. Each genre-community is available on iOS, Android and the web.
Proceeds from its current $3MM raise will be used to advance Gimme's 24x7 music and long-form content programming, live artist-fan engagement opportunities, ticketing, merchandise sales and other e-commerce.
Its separate communities for Metal and Country fans are energized by its round-the-clock schedules of hosted live and recorded programs and special events. Gimme doesn't do playlists or AI-driven streams.
After the current raise, the company will add staff for e-commerce sales and marketing, as well as for ongoing engineering support. Some hires are likely in Nashville, said Lenane, who is leading the capital raise.
Before cofounding Gimme Radio, Lenane -- who had prepared for a career in law -- played significant roles within Apple, Beats Music, MOG, Rhapsody International and other industry players, as well as in record production, band management, and legal services.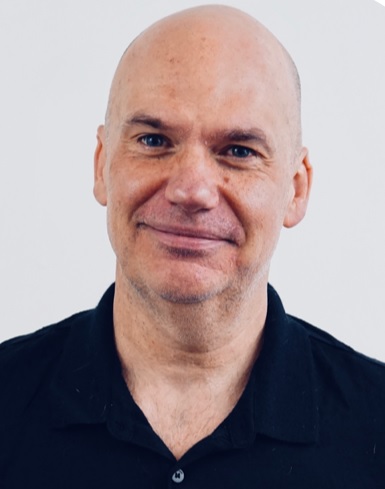 Jon Maples
Lenane's co-founders are Chief Product Office Jon Maples; COO/General Counsel David Rosenberg JD; and, Chief Creative Andy Gilliland, all based in the SF Bay Area.
SONY's Orchard Records led a previous round for Gimme.
Still earlier, the company gained support from the Techstars Music program and from Santa Monica-based Luma Ventures, led by Matt Lydecker, among other investors cited by Crunchbase.
In Nashville, Gimme Radio's investors have included Benny Brown (who sold Broken Bow Records to Bertelsmann-backed BMG, and in 2020 entered a joint venture with Orchard, dubbed Quartz Hill Records); Nashville-based Riser House Co-founder Matt Swanson; and, strategic investor Concord Music, of Nashville and Los Angeles.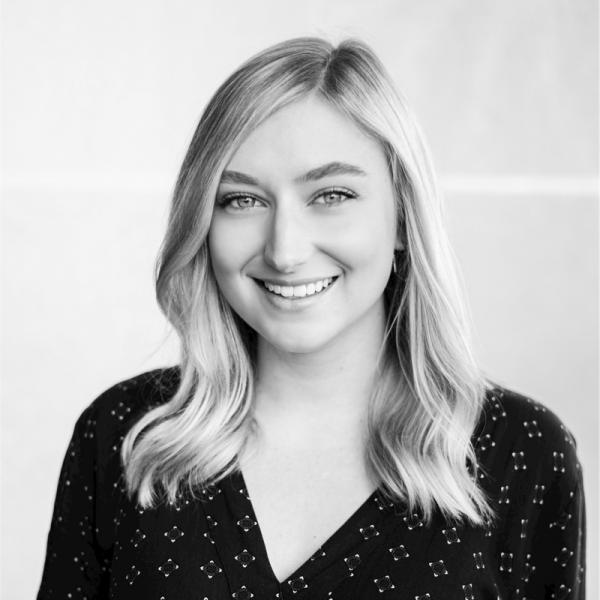 Megan Clemens
Since arriving Nashville, Lenane has hired Head of Marketing Megan Clemens, who was previously a senior marketing manager in the Nashville office of Los Angeles-based Marbaloo Marketing.
Among others on the Gimme team, VNC notes that Los Angeles-based Label Relations Manager Linda Ryan has held a wide range of digital music content production and management roles, including serving as Country music editor for Rhapsody International and as Alternative music editor for Gavin. In one earlier role, she collaborated with Country Music Television (CMT), according to her LinkedIn.
Asked about the rationale for moving the company to Nashville, Lenane said:
"San Francisco is no longer the hub of digital music that it used to be. It was clear that a move to LA or Nashville for myself and the company was in the cards. Nashville made so much more sense as we had just launched our Country/Americana app -- and, of course, from a quality-of-life perspective it beat out LA by a mile. Also, as a start up, our investors' money goes a lot further here when compared to LA (and definitely the Bay Area). Finally, we saw there is a lot of great talent here as we look to expand and grow the company."
He added that, at this time, "I really can't imagine growing this business anywhere other than Nashville."
Gimme Radio's advisory board includes 11 members of performance, technology, artist-management arenas:
• Bobby Gaza - Head of Engineering United Masters, former SVP Engineering, Beats Music
• Ian Rogers - Chief Experience Officer, Ledger, former CDO LVMH, CEO Beats Music, Topspin Media
• Tom Pepper - Co-founder of Nullsoft and creator of WinAmp and SHOUTCast!
• Ben Weinman - Founding member, guitarist in The Dillinger Escape Plan, founder Party Smasher.
• Jessica Pimentel - Musician and star actress on Orange is the New Black.
• Cory Brennan - founder of 5B Artist Management, represents Megadeth, Slipknot, started Knotfest.
• Dave Mustaine - GRAMMY Award winner, author, founder of Megadeth.
• Nathan Sedlander and Jeff Daniel - co-founders of Starmaker Interactive talent-discovery platform.
• Benny Brown - founder of Broken Bow Records (see above).
• Vickie Nauman - music industry consultant and advisor.

The company's professional advisors include attorney Brian Eiting with Perkins Coie (New York). It banks with Pinnacle Bank; and, its accountant is Aaron Rosenberg, a cousin of cofounder David Rosenberg.
Gimme Radio has been generating revenue for several years, while continuing to invest in development and growth. Revenues are derived from users' subscriptions, video, virtual tipping, ecommerce transactions, and ticketing.
Asked about funding the company's growth via future letter-rounds, Lenane said the company is prepared to make the most of the "inflection point" at which it has now arrived.
He explained that he is confident Gimme Radio has the right core team and advisors in-place, and the team knows how to engage with artists, fans and others across the music ecosystem, to monetize commercial opportunities.
He estimated that to obtain the "accelerant" it will need at each stage of its near-term growth, the company seems likely to pursue "two or three" more rounds of capital with significant increases in valuation at each step.
In line with Gimme Radio's emphasis on high-caliber fan-artist engagement, Lenane added that while "users" and "revenue" always factor-into valuations, the most important rubric in defining Gimme's future valuation is likely to be the degree to which it generates extraordinary levels of fan-artist engagement.
Lenane said he believes that Gimme Radio's edge is that it is emphatically not an "on-demand" music/video provider.
While all entertainment content providers are competing for a share of consumers' leisure time, he said Gimme's subscribers already have Spotify and Apple Music for on-demand music.
Instead, they use Gimme for music discovery and for the type of communal engagement that genre-dedicated fans love.
After broadening the base of its Country and Metal offerings, Gimme is likely to replicate its model for Jazz, and other genres.
He said that, because his team has deeply studied genre-fan behavior and preferences, Gimme Radio excels in "reaching the fans and scratching the itch that fans have" for real-time engagement with hosts, tastemakers and other fans; and, for purchasing music-related collectibles, digital avatars, genre-specific status badges, opportunities to show-off collections, and more.
He said he senses that major online ecommerce and content providers like Amazon are unlikely to establish formal communities, themselves, because their models rely heavily on an "all you can eat" menu.
In contrast, he said, newer entrants in various sectors, such as Gimme in Music and Twitch among Gamers, are emphasizing both curated content for well defined audiences and organic community development.
Asked about the startup's exit scenarios, Lenane said that the company will "either become successful because we are the leaders in fans-based music services...or, we are attractive to [incumbents or other strategics] because we offer a different entry-point" for access to valued users of the Gimme Radio platform.
Prior to co-founding Gimme Radio, Lenane, now 48, led business development for iTunes and Apple Music; and, successively held senior legal counsel duties with RealNetworks, Rhapsody International, MOG, and Beats Music.
Earlier, while based in New York City, he was an associate attorney in two New York area-based law firms, and was production and inventory manager with Heavy Metal-oriented Roadrunner Records. His LinkedIn is here.
Lenane and his wife, who is a professional counselor, and their two young children moved from San Francisco to Metro Nashville in July 2019. VNC
. last edited 1053 27 January 2022
---