TODAY: Shoals | Pharos | BehaVR | Flisk | Soundways | Spacs | Spoken | DPL | ALTO | Brown | Vitro | Martin | CBD | Strike | Thrive | Select | Edj | Brew |
---
► UPDATE: The Portland, Tenn.-centered IPO by Shoals Technologies Group, which we reported earlier this month, filed its third S-1 Amendment, showing a projected total pricing at $1.85BN, up from the place-holder $100MM target of its earlier filings. Read more here.
► Pharos Capital Fund IV tops at $115MM, according to its recent filing, more on Pharos Capital here and here.
► BILL FRIST MD, who's also a principal of Frist Cressey VC and of PE Cressey Co., is personally associated with a filing this month by BehaVR LLC of Louisville, reporting $7.2MM raised toward an $11MM goal for the digital health/wellness startup formed in 2016. More on the company here.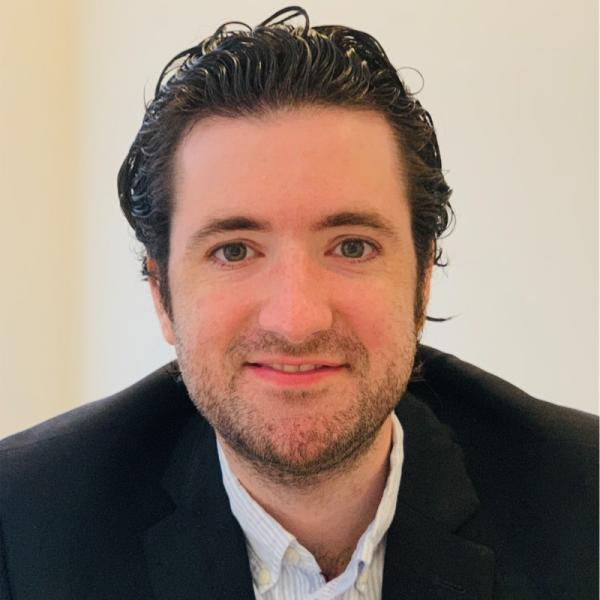 Pablo Ninoles
PABLO NINOLES, the 29-year-old founder and CEO of Nashville-based insuretech startup FLISK LLC, says his revenue-generating startup is doing well enough that he does not feel pressed to pursue outside capital, near term, thought he remains open to such conversations with sector savvy investors. Ninoles is currently focused on marketing the Flisk platform in the Healthcare sector and is enrolled in Project Healthcare at the Nashville Entrepreneur Center (NEC). The platform supports healthcare risk managers during the insurance-renewal process, obviating the need to maintain spreadsheets, and typically improving the accuracy of risk-exposure data -- which can lead to premium savings. Until about 16 months ago, Ninoles resided in his native Spain, where he earned a series of business- and tech-centric degrees and certifications, and was active in several entrepreneurial businesses and accelerator programs, including one based in Amsterdam. He explained that as a result of his entrepreneurial experience to date, he's aware of the range of his options for the future of his business. He's likely to operate the firm for another five years and, beyond that, he'll be opportunistic. While he is handling most administrative and financial matters internally, he welcomes approaches by potential partners or advisors in insurance and broker categories. He is a nephew of Vanderbilt University's Jose Luis Aznar, the long-time senior lecturer in Spanish and Portuguese, and director of VU's Maymester program in Alicante, Spain, among other duties. Ninoles said he and his wife, whom he met in Nashville, are likely to reside in the U.S. long term, although he finds the thought of retiring in Spain very appealing.
► MEMPHIS-based Soundways, led by Gebbre Waddell, files for $2.3MM raise, with $2MM in, thus far. Our earlier story here. The company makes audio and software plug-ins to support audio engineers.
SPACs -- You may've seen our recent coverage of Nashville links to Ark Global Acquisition and EQ Health Acquisition Corp. It's hard to sift everything in the Spac tide, but here are a few that seem relevant, with a partial listing of their respective teams' prior business domains: (1) SCP & Co Healthcare Acquisition Co. (technology-enabled, information-driven healthcare); (2) Priveterra Acquisition Corp. (medical devices, healthtech, fintech); (3) MDH Acquisition Corp. (transportation and logistics, telecom, financial services and professional services) -- plus, (4) a Spac that went live in November: Sports Entertainment Acquisition Corp. (tech-centric, Nasdaq: SEAH).
SPOKEN GIANTS LLC in Nashville says it's "the first and only global rights administration company for the owners and creators of Spoken Word copyrights" spanning multiple spoken-word genres, with its admin services covering Mechanical, Performing and/or Synch rights. The nearly 3-year-old effort says spoken content presented by comedians, podcasters, orators and others is fully protected under U.S. Copyright law. It was cofounded by CEO Jim King, Ryan Bitzer, and Damion Greiman. Looks self-funded, so far. Earlier VNC coverage of tech and rights entrepreneur Jim King is here. Related release here. Website here.

► FINTECH: Louisville's DPL Financial Partners, an insurance network for RIAs, announced it had recruited $26MM to develop and deploy technologies supporting annuity distributions, etc. Backers were Atlas Merchant Capital (NYC) and Greenwich-based Eldridge, led by Todd Boehly, CEO, Chairman and co-founder. FYI: Via Bloomberg (preceded by a short ad) Boehly made very interesting comments on SPACs, Sports/Media, Fintech, Alt Asset Management, etc. Among other things, he said he sees pro-Sports asset class evolving positively in eyes of institutional investors. DPL's recent SEC filings here. Related press release.
► FINTECH: ALTO Solutions Inc. filed a further update on its series of raises, earlier this month, see here. Previous coverage of Founder-CEO Eric Satz here.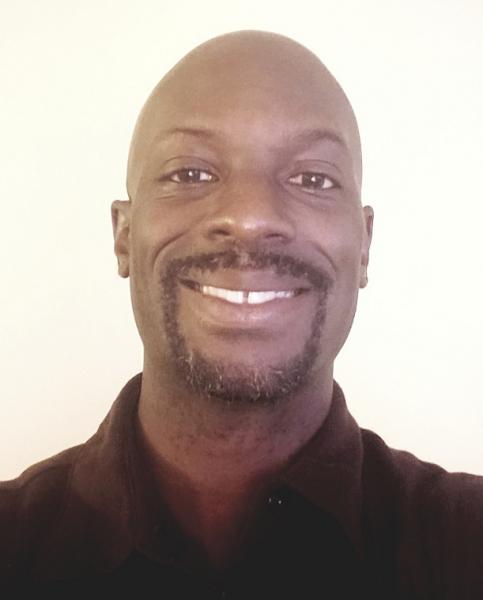 Victor Brown
HEALTHTECH: Victor Brown and his Xcellent Life startup, the Mid-TN-based digital health and wellness company that provides an artificial intelligence-powered software and a mobile app for real-time human diagnostics, has joined the 2021 cohort of Birmingham's Innovation Depot's Velocity Accelerator, according to AL.com. Related VNC coverage of Brown here.
VITRO Foods Inc., Knoxville, completed a $300K raise, showing Carson Bone aboard. VNC research indicates this the company was registered in Delaware last October and may represent a food product startup, possibly focused on in vitro meat cultivation. Bone is also cofounder of Urban Valley Farms, at Lenoir City.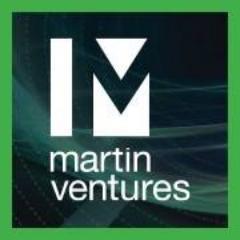 TWOFER: MARTIN Ventures, the Nashville VC, was alongside BIP Ventures (fka B2B Capital, Panoramic Ventures) for the recent $7.25MM Series A for Atlanta-based OncoLens, a cancer-care management platform. Release here. Martin Ventures also joined serial entrepreneur-exiters Hal Andrews (Aegis, Digital Reasoning, Trilliant, et al), Scott MacKenzie, Jeff Pate and others in committing an undisclosed amount of growth financing for insurance-broker MPloyer Advisor. The company was founded by Brian Freeman, whose LinkedIn says he founded MPloyer in 2019, just after ending a decade of service within HCA. MPloyer Advisors Inc. was registered in Delaware in 3Q 2019 and MPloyer SP LLC was registered in Tennessee about 90 days ago, according to records online.
T. Notargiacomo
CBD in Kentucky: Tony Notargiacomo, a serial innovator and entrepreneur previously known for his hospitality and motion-picture plays (the latter including Dallas Buyers Club), is raising money to advance his new production facility, which is slated to come online later this year at Franklin, Ky. His XYZ CBD Group Inc. recently filed for a $1.35MM raise. The company's website says it is working with Kentucky Department of Agriculture as it develops "hemp farming operations that will provide the raw botanical material needed to produce purified CBD, including training Kentucky farmers to transition to commercial cultivation of hemp. We are also in Phase I of building an extraction and processing plant with the objective of becoming one of the world's major producers of purified CBD."
► DEBUT: Strike Venture Fund I, managed by 9-year-old Venture First LLC, a Louisville advisory boutique, has recent $25MM target, with initial $1.4MM in. Led by Founder John Shumate, who is also chairman of Strike Ventures, a VC.
► DIABETES management: Thrive365 LLC (fka Diabetes Life Coach LLC), Goshen, Ky., near Louisville, reported $2.5MM in, toward $3MM target, 48 investors aboard, right here. CEO: Kirk Howell.
► VC: Kentucky Select Fund LLC, Louisville, reported $600K in toward a $5MM target, in filing by Darren King. King's LinkedIn and AngelList entries shows him also active in Envestor LLC Angel group, with prior service as CEO of Hosting.com.
► SPORTS ANALYTICS: A spin-up of EdjAnalytics, EdjSports Inc. of Louisville, seems poised to raise capital, with a recent placeholder filing here. They raised at least $1.1MM of a $5MM target in 2019. EdjSports is positioned as a platform offering matchup analysis and real-time in-game win-probability analyses bettors, players and fans, according to its website.

► BREWS-C: Wanderlinger Brewing Co., Chattanooga, has $150K cap on this one, via MainVest, where it cites a $50K target. Co-Owners Mike and Chris Dial.
► More diligence? All previous Venture Notes compilations here. All previous news stories and summaries here. VNC
. last edited 1736 25 January 2021