TODAY: RLT | MEM | PITCH | FINTOP | SOLAS | NEW |
---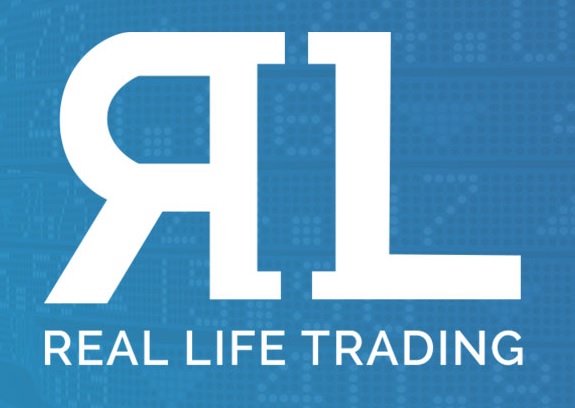 REAL LIFE TRADING (RLT), operated by CEO Jerremy Newsome and CTO Matt DeLong, is preparing to team with a Europe-based colleague to expand RLT's globalizing brand, under which the Nashville startup offers stock-trading education, mentoring and related services. DeLong told VNC the self-funded company now has an affiliate in Australia; and, it aims to support partners in additional global regions who will help prepare future day-traders and short- or medium-term stock traders (26,000 such RLT students are now enrolled). RLT also projects expanding its offerings to help participants focused on real estate, personal financial planning and wealth management, and entrepreneurship. In the U.S., RLT directly offers online courses, group mentoring and special events, as well as specialized training to create custom digital trading systems, investment hedges, and instruction in disciplined approaches to both planning and execution. Its core offerings are available on a "freemium" basis. There are 141 reviews of its offerings on TrustPilot. The RLT founders rely on contract talent for moderators, writers, designers, and video production. Its advisors include Michigan-based IP attorney Maria Spear Ollis and accountants with Sherman & Associates, Cookeville. It banks with FirstHorizon and USBank. DeLong, 44, is also Founder of Parabolic Capital, which invests in securities and algorithms. He is a former owner and CEO of Sum Effect Software, which was a predecessor of CoreCommerce. He's an Angel investor, with affiliations including NueCura Partners. DeLong moved here in 1994 after high school in Florida and lives with his wife and two daughters in Williamson County. RLT website here.
► TOMORROW (July 24) - Epicenter Memphis and Startco field 16 startups (including a half-dozen based in Tennessee) who've been working with them to prepare to subsequently enter an accelerator program. Two different Zoom sessions are set for July 24, the first 10:00-11:30am Central Time (Zoom here) and the second 1pm-2:30pm CT (Zoom here). Here's the original list of startup teams in the pool.
Jewel Burks Solomon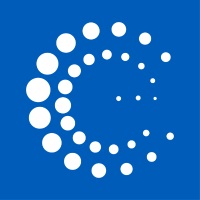 ► TOMORROW (July 24): NASHVILLE Entrepreneur Center is host for two interrelated startup events: Online at Noon tomorrow there will be brief "Pitch for Good" presentations by Black entrepreneurs competing for cash and inkind prizes, based on decisions by a panel of judges and by an audience vote. Free registration for the one-hour "virtual" session at Noon is available now online here. Pitch for Good presenters will compete in one of two stage-related categories for $2,000 prizes or EC inkind rewards. The six presenters and their firms are: Domonique Townsend - We Optimize Work | Gable Eaton - TeqTouch | Teresa Vasquez MBA EdD - Autism Possible | Felicia Jackson - CPRWrap | Jerome Hardaway - Vets Who Code | Josh Mundy - Pivot Tech School. The panel judging the pitches: CeCe Winans, Grammy award-winning Gospel singer; Bret Lockett, former NFL player and life coach; Jewel Burks Solomon, head of Google for Startups, US; and Marcus DeVane, with Dell for Entrepreneurs US Strategic Partnerships. PRIOR TO the Pitch for Good session, a separate (VIRTUAL) series of EC Twende Initiative panels will discuss sales, financing, capital recruitment and experiences of Black and Brown startup founders, 8:45am-Noon, speakers and itinerary here and $15 registration here.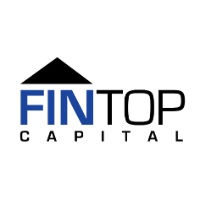 FINTECH: FINTOP Capital, represented by Nashville-based Partner John Philpott, recently co-led a $6.6MM Series A-1 raise for Chargeback (Xomi Inc.) of Salt Lake City. Chargeback's a SaaS platform that enables Dick's Sporting Goods, TripAdvisor, Sling TV and others to mitigate financial and labor costs associated with disputed-charges resolution and other chargeback management challenges. The 9-year-old company's software tools enable merchants to keep the dispute resolution in-house, rather than contracting with an MSO. Next Frontier Capital co-led, with participation of incumbents Next Coast Ventures and Kickstart Fund. Incumbents Oakhouse Partners and Next Coast Ventures had previously led or co-led rounds, all of which now total at least $15MM, according to Crunchbase. In June, Merchant Fraud Journal quoted Chargeback CEO John Munro as saying his company had seen "a 460% increase in dispute rates year over year for April 2020. This spike is definitely led by the travel and entertainment industries but we've also seen big bumps in other industries such as health and fitness... With the turbulent economy due to the virus, customers are in financial distress which has led to this increase in both true fraud and questionable consumer behavior." Philpott, 47, told VNC that the COVID19 pandemic has clearly heightened interest in secure fintech innovation, as fintech operators have discovered some "white space" in which to adopt new technologies and features. FINTOP execs said Chargeback is in a "true growth" stage, with ample greenfield targets for growth in the merchant sector in the next 24 months, and with banks and others representing possible ancillary targets over the horizon. No decision yet regarding a possible Series B for Chargeback. said Maxwell. Asked about dealflow amid the pandemic, Maxwell and Philpott said the environment has diminished its pipeline, but has complicated hands-on due diligence. FINTOP also recently invested in a $4MM Series A round for Birmingham-based Fresh Technology, a hospitality back-of-house spinout by principals in Bodnar Investment Group and its and Nashville-based Fresh Hospitality. Yet, FINTOP has two active termsheets outstanding. Previous FINTOP coverage here.
Scott Rader
LIFESCIENCE: Nashville is the vantage-point assigned to Scott Rader MBA AIF, the new principal and SVP of Chattanooga-based Solas BioVentures Management. He'll handle the firm's IR, compliance and corporate finance. Rader was previously SVP for Argent Financial Group business development. His LinkedIn's here. Solas is a LifeSciences specialist, scouting globally, with its focus mainly on early- and development-stage Biotech and Medtech companies. Rader earned his MBA at Wright State University, Dayton, and his bachelor's in aerospace engineering at the University of Michigan. Previous VNC notes on Solas here.
FINTECH: NEW CONSTRUCTS, Brentwood: Founder-CEO David Trainer announced naming three fintech and financial services veterans as the founding members of the company's new advisory board: John Meserve (Craigmore Capital Advisors), Evan Schnidman PhD (EAS Innovation Consulting), and Bruce Fador (Fador Global Consulting Group). Release here. VNC New Constructs coverage here.
. lasted edited 0651 24 July 2020
---
Related Articles