. Today: ATC | UMG | VENO | AB | SOP | RAN | EVI | BEAST | SYNC | NEMZ | FRY | AI | SPH | RESOURCES

---
TENNESSEE's Angel Tax Credit (ATC) was a 'positive policy shift for Tennessee', said then-gubernatorial candidate and now Gov. Bill Lee, when queried on the matter by VNC during campaign year 2018. His comments then are here. According to a report out this week, under the ATC initiative -- which is to sunset out of existence on Jan. 1, 2021 -- qualified investments in Tennessee companies can partially offset some Hall Income Tax liabilities, reportedly primed investment in 29 early-stage Tennessee companies since its 2016 enactment (2017 tax year), according to a State-mandated annual report published by the program's administrator, Launch Tennessee (Tennessee Technology Development Corporation). Fully 11 of the 29 companies directly benefiting were in the Healthcare sector. Investors received about $2.5MM in tax credits, less than a fourth of which had been claimed as of April 3, 2020. Reading the report, some may sense that some Angels who had not invested in a qualified company in the 24 months prior to their receipt of an Angel Tax Credit might have been encouraged to move forward on opportunities by the credit program. In preparing the report, LaunchTN made no explicit case for further support of an Angel Tax Credit program, but ended its report by saying generally that the 22-year-old nonprofit remains "ready and willing" to work with state leaders to "empower a high-functioning network of resources that support Tennessee's entrepreneurial ecosystem." LaunchTN is currently led by Interim CEO Van Tucker. The full report is here. Related VNC coverage of the ATC here.
UNIVERSAL MUSIC GROUP, parent of Country-focused UMG Nashville, recently sought innovation via MindSumo, asking student innovators, "During social distancing, how can technology bring artists and fans closer together?" We have thus far found no published results of the competition. UMG Digital Innovation is active on several fronts, including accelerators and hackathons. The MindSumo prize went to Paris-based LiveKrowd, which was formed after the irruption of COVID19, in order to provide live-streaming entertainment, song dedications, chat and other options for hospital workers and patients. After the pandemic crisis subsides, LiveKrowd will be offered for live-streaming entertainment for event owners (bars, restaurants, churches and others). LiveKrowd Founder Melvin Wong told VNC this afternoon he has several Nashville-area artists involved with the platform, and he is looking to expand the company's presence in the U.S. MindSumo-hosted challenges are mainly directed toward postsecondary students, but anyone may tackle a challenge. UMG, based in Santa Monica, is a Vivendi company (Paris). MindSumo was created out of the Stanford University Student Accelerator, StartX. (A spokesperson for Nashville Entrepreneur Center said this afternoon that UMG Nashville "has supported the EC and companies that participated in [the former version of] Project Music." (Project Music is now a cohort. It was once a traditional accelerator. Related coverage back to 2014 here.-Ed.)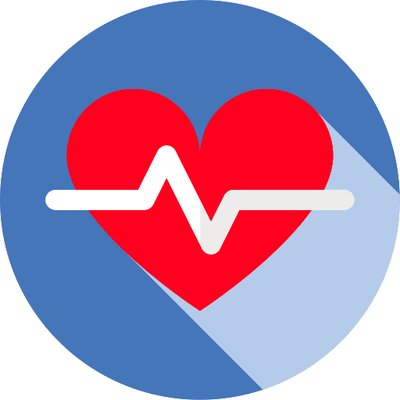 VENOSTENT INC. enters Y Combinator: Venostent's solution aims to improve patient outcomes by supporting surgically created artery or vein graft connections, announced it has been accepted into the Y Combinator and has completed its $535K oversubscribed SAFE Round. Its announcement here. Related SEC filings here. Its website here. A 2018 NSF STTR writeup focused on dialysis-related needs here. An early NSF ICorps write-up here. CEO: Tim Boire PhD. Earlier VNC notes on VenoStent here.
► ALLIANCE BERNSTEIN (NSE:AB), which is growing its HQ presence in downtown Nashville, led a Series B round in 2015 for fintech NextCapital, which helps financial institutions and investment advisors automate their advice methodologies. This week, NextCapital filed on a planned $25MM raise. Associated with the filing are executives with Alliance Bernstein, Aegon Holding and its Transamerica Ventures, and Oak HC/FT. AB's representative on the filing is its global head of technology and operations, Karl Sprules. AB recently announced its appointment of former Chief Administrative Officer Kate Burke became its COO this week. AB's site today shows 35 jobs open in Tennessee.
DEADLINE: Aug. 9, 2020 - FOUNDERS may want to connect in person with Healthcare startup scouts now in the Southeast from from NYC-based Sopris Capital Associates and two New Orleans-based groups: the Adaptation Health Medicaid/MSO incubator and that city's IdeaVillage. Release here. Note: Sopris currently backs Nashville-based Quovant (legal spend-management software). The firms' SE tour targets startups in Birmingham, Chattanooga, Little Rock, Memphis, New Orleans, and Tallahassee.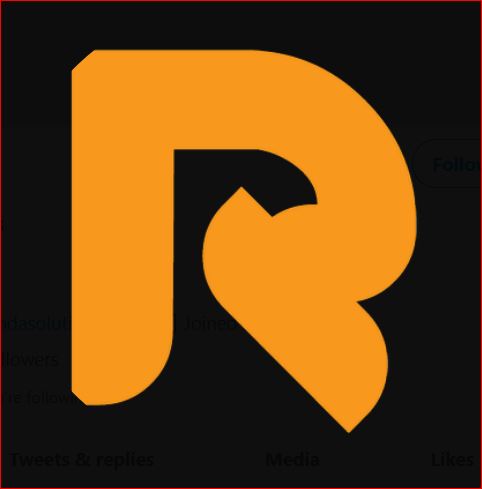 RANDA Solutions in Cool Springs has delivered on its Teacher Wallet API, which the company believes is the first blockchain solution built expressly for teachers, affording them "control not only over their licensure and credential data but also serves as a secure repository for their intellectual property such as lesson plans and curriculum designs." RANDA Founder-CEO Marty Reed explained (in VNC's previous indepth report on the heretofore bootstrapped company) how reaching such milestones might influence a decision on raising its first outside capital. Wallet release here. RANDA coverage here.
► NASHVILLE's EvidenceCare partnered with MCG Health (a unit of the Hearst Health network) to introduce its Admission Criteria documentation solution to enhance its clinical decision support platform. The point: improve documentation to avert avoidable denials of reimbursements. MCG/Hearst release here. Earlier EvidenceCare coverage here.
► BEAST BRANDS INC. of Nashville update: We reported in 2019 here on John Carrascano's planned $1.5MM raise. Beast develops and markets products for care of men's facial hair. More recently, he filed on a smaller raise here; and, then, this week filed on a planned $4.5MM raise, showing $2.8MM in. UPDATE: Beast Brands said Sept. 22, 2020, it had obtained a $150K investment via Launch Tennessee's IMPACT Fund.
► SYNC SPACE ENTREPRENEUR CENTER, Kingsport, announced its has inducted 15 startups into one of two programs. Among them: Hope To Walk (Blacksburg, prosthetics), IncrediMed (Incredi LLC, app delivers to patients their physician's rehab plan), Qardian Lab (Knoxville, to assist in cardio disease diagnosis), VenoStent (Nashville, see also above in this column; vascular treatment medical devices). Recent SyncEC release is here. In-depth coverage of the region's entrepreneurial impulse, here.
► JOSH NEMZOFF, the deal advisor once based in Nashville, now based in the Philadelphia area, has relaunched StoneBridge Healthcare LLC, focusing on large urban and suburban hospitals and systems. He wrote on LinkedIn he's collaborating with a number of healthcare industry executives. He said "StoneBridge Healthcare will be capitalized through an initial $500MM capital commitment from Oaktree Capital Management L.P." StoneBridge aims to partner and JV with urban and suburban acute-care hospitals. Updated: PEHub reported 26 Aug 2020 that Nemzoff has proffered $450M to acquire Erlanger Health System, Chattanooga. PEHub reported 20 August 2020 that Nemzoff also has committed capital from Medical Properties Trust (NYSE:MPW), as well as Oaktree. Stonebridge will, said PEHub, target distressed hospitals with $300M-$500M net revenue, with some potential to acquire hospitals with up to $1BN topline. Stonebridge and its debt partners can also provide bridge financing.
► LOUISVILLE-based Co-Founder/CEO Jeremiah Chapman leads 6-year-old FreshFry LLC, which produces a product offered to cleanse and extend the life of oils being used in deep fryers. He recently filed on completion of a $3.75MM raise. Also on the filing are Co-Founder/COO Jacob Huff, entrepreneur Alex Frommeyer, and William Lomicka. VNC research suggests investor Lomicka is, among other roles, a former Humana executive and co-founder of BF Capital Inc., a Louisville private investment firm.
► SWITCHPOINT Ventures, the Nashville-area ML/AI development firm, joined with PhyMed Healthcare Group to develop technology that it says helps predict provider demand and clinical staffing scheduling. Switchpoint created Polaris Health to introduce the technology more widely. Release here. VNC's previous Switchpoint notes here.

► SPHERE Commerce, the Waud Capital-backed fintech based in Nashville, announced that it and California-based Sikka Software had launched a payments solutions for the veterinary market. Press Release here. VNC's previous Sphere coverage here.
RESOURCES
Coming Soon:
► MEMPHIS: Madan Babu PhD this week joined the faculty of St. Jude Children's Research Hospital in the Structural Biology Department as the endowed chair in Biological Data Science and director of the Center of Excellence for Data-Driven Discovery. Release here.
► CHATTANOOGA is advancing a consumer financial protection program in partnership with the Cities for Financial Empowerment Fund (CFE Fund) and the Annie E. Casey Foundation, to raise consumer awareness regarding scams and predatory lending practices, and to improve consumer financial education and adoption of alternatives to payday loans that may contribute to the bankruptcy rate within the region's population. The TFP's Dave Flessner had the story here. Related resource here and here.
► BEACON Center of Tennessee, meanwhile, issued a City Freedom Index, detailing what they see as varying degrees of abuses and usurpations among governments of ranked Tennessee cities. Their goal, according to a column penned by Beacon Intern Karrington Ward: To provide readers "the information we need to determine when a government has overstepped its higher purpose by denying personal liberties that serve its agenda rather than supporting the freedom and rights of all. We hope with this new tool, citizens might be able to point out areas that need improvement and help create positive change and development," Ward said in closing. The report's here. VNC's previous Beacon coverage here.
► TENNESSEE squeaks into Top 20 States for Private Equity Investment in 2019, according to American Investment Council (AIC), details here and here.
► Past Venture Notes columns here. All stories in reverse-chron order here.
► CEO Recovery Insights from Chief Outsiders, an organization of Fractional Chief Marketing Officers, offers a summary of 172 CEOs' attitudes from within mid and lower mid-market businesses. While not hugely surprising, the report offers fresh findings, based on respondents' answers taken within the past few weeks. Report here. VNC

. last edited 0914 27 Aug 2020
---