TODAY: Meraki | LUCD | Blackburn | Cooper | RBM | PID | TICI3 | Hulsa | DRG | Landers | EdgeTheory | Monogram
---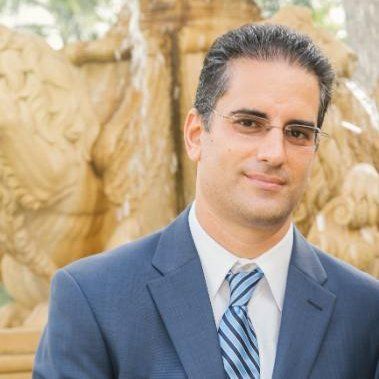 Joel Arberman
JOEL ARBERMAN, the Nashville-based managing member of Florida-based Meraki Partners (Public Finance page here), leads the June 11 filing to pursue $5MM Meraki Venture Fund I. Arberman is also managing member of Meraki Funds. VNC research suggests Fund I will allocate the capital it's working to raise toward investment in Meraki Partners' clients that aim to become public companies. Late this afternoon, Meraki Sponsor Fund I also filed, citing completion of a $5.25MM raise, with Arberman listed as exec, director and promoter. Meraki Funds site here. Arberman LinkedIn here.
► AI/ML: NASHVILLE- and Palo Alto-based Lucd (dba for Deep Insight Solutions), reported it has raised $2MM toward its current $7MM goal. It previously raised north of $15MM, according to Crunchbase's tally ahead of Lucd's latest filing, which would bring 3-year-old Lucd's total to $22MM or more. Lucd offers an end-to-end AI enterprise platform. CEO: Russ Blattner. COO: John Leschorn. CTO: David Bauer PhD, who previous roles included that of a technical director within Digital Reasoning. Previous VNC notes on Lucd here.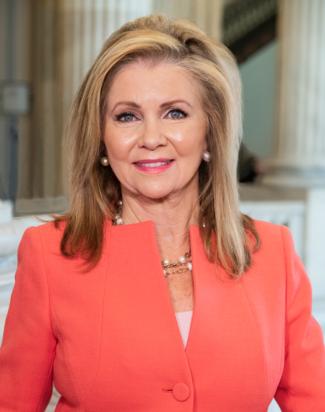 Marsha Blackburn
U.S. Senator
► FINTECH: US Senator (R-TN) Marsha Blackburn recently joined the newly created U.S. Senate Financial Innovation Caucus, which has bipartisan members who are determined "to highlight responsible innovation in the United States financial system, and how financial technologies can make financial markets more inclusive, safe, and prosperous for all Americans." Among Caucus topics: Central bank digital currencies, AML, AI/ML, DLT/Blockchain, and more. Press Release here.
► FINTECH & BLOCKCHAIN: U.S. Rep. Jim Cooper (D-5-TN) is a member of the Congressional Blockchain Caucus. A member of the staff of Caucus Co-Chair Tom Emmer (R-6-MN) this week told VNC that the congressman plans to restart his personal advocacy for several bills, including legislation that deals with tax treatment of digital currencies, safe harbor for blockchain innovators (related to definition of "money transmitters"), and safe harbor for taxpayers with "forked" assets."
Brad Martin
CHATTANOOGA'S Riverview Sponsor Partners LLC (Managing Member: RBM Riverview LLC) reported raising $7.6MM in equity investment from eight investors. The filer: Attorney Victoria Young, in Memphis. VNC research suggests RBM Ventures' Brad Martin of Chattanooga -- who is former CEO of Saks and both a UMemphis and VU Owen School alumnus -- may be involved in this undertaking. (Among many other initiatives, earlier this year Brad Martin teamed with others, including Memphis-based William V. Thompson III, to advance a SPAC offering by Riverview Acquisition Corp.) UPDATE Aug. 29, 2022 - the Riverview Spac completed consolidation with now-Westrock Coffee Company (NASDAQ: WEST).

► PASS IT DOWN, the Chattanooga startup founded by CEO Chris Cummings JD, filed for a $2MM raise, showing nearly $700K in. This spring, PID joined the Project Music & Entertainment program of the Nashville Entrepreneur Center. It offers a digital-exhibit builder platform, as well as SportsStory, for documenting histories of athletic teams. Earlier Pass It Down coverage here.
► KNOXVILLE: TICI 3 Therapeutics Inc., formed as a Delaware company in January, filed for what may prove a placeholder $50K raise, showing on the raise only Andrew Nicholson MD, a specialist in interventional radiology. He is an assistant professor, Neurointerventional Radiology at UT Medical Center, according to his LinkedIn. Filer: Raleigh-Durham-based attorney John Fallone. VNC research suggests the company seeks to advance blood clot-breaking therapies for use in Thrombolysis in Cerebral Infarction (TICI). It has not yet activated its website, for which a URL was registered in November 2020.
► HULSA LLC: A trademark filing suggests Hulsa aims to provide online retail store services, possibly with focus on selling CBD-derived bath and beauty products, cosmetics, etc., filed with the SEC to raise $2MM, with just over $1MM in. Persons named in that filing are associated with a Thompsons Station, Tenn., address. The filer is Julian Michalowski, who is associated with Santa Barbara-based West Bluff Capital.
► DRG Industrial Fund of Nashville and Chicago filed to raised $20MM, apparently for CRE bets. Michael Augustine of Distribution Realty is MP in Nashville.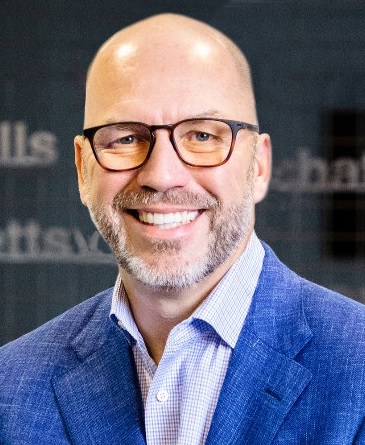 Vaden Landers
► LOCAL ENTREPRENEUR and investor Vaden Landers, whose priority remains his fintech-investment pipepline, says his recently formed Paymogy LLC also allies with non-fintech businesses -- such as recently formed Velotee (L7 Ventures LLC) of Murfreesboro. Velotee was launched by product inventor, baseball instructor, musician and Landers' son-in-law Jeremy Hazen, to commercialize Velotee's new bat and equipment carryall for baseball and software players, parents, instructors and coaches. The company's initial partnership is with Madison, Tenn.-based Stick & Ball TV, which lists sporting-goods manufacturer Rawlings among its partners. Paymogy provides funding, operational, and advisory support. Landers told VNC, "Plans for VeloTee do not involve a capital raise at this point," and the company is now focused on its online store, social media and channel retailers. Landers expressed confidence the Velotee bag and related goods will attract interest from some major sporting goods brands. He acknowledged he's aware of additional Sports-vertical business opportunities, but said he'll be highly selective in exploring anysuch. Paymogy advisors also addressing the company's Velotee interests include Patterson Intellectual Property Law, attorneys with Kutak Rock, and accountants with Gammon & Drueck. Related press release here. Other coverage of Paymogy here and of Landers here.
Joe Stradinger
MEDIA, marcom: Former Gaylord Entertainment SVP Joe Stradinger -- who was also founder of online Christian Music purveyor MusicForce (which he sold to Gaylord) is now Co-Founder/CEO of EdgeTheory (fka Leadify LLC), which offers solutions -- Soundboard and Kudzu -- to help companies and other users analyze relevant social-media content, frame conversations and messaging. VNC research indicates the Ridgeland, Miss.-based company has previously raised at least $8.5MM since inception in 2012. In Q1 this year, it filed to raise about $1.9MM, showing $150K in at that time. Research shows Jim Barksdale, the Mississippi native who led Netscape into its sale to AOL and who was once VP/COO of FedEx, as a long-standing member of the EdgeTheory board. Barksdale, now 78, has invested in startups since at least 1999, and the Barksdale Management Corp. still maintains some presence in both Aspen and Ridgeland, and he naturally has ties in the Bay Area. Barksdale Management is led by Vanderbilt University Law School alum Don Cannada.
► MONOGRAM Health, which is a benefit management and care delivery company focused on care for individuals with chronic kidney and end-stage renal disease, said in a June 8 announcement that it had closed a $160MM Series B funding round led by TPG Capital. VNC's earlier Monogram coverage here.
► See previous editions of Venture Notes here ... and all stories in reverse-chron order here. VNC
. last edited 26 July 2021 0826
---