41 Items Below: WellVana | Triad | i3 Verticals | Caucus | Artiphon | myEYERIS | Ionogen | AgLaunch |
Embold Health | OnLife | Fintech (6) | Tracking (16) | Resources (9)
---
WELLVANA San Antonio LLC said it raised nearly $2.7MM [Updated 5/31/19]. Nashville's Martin Ventures Advisor Michael Platek is among those listed on the filing, as is Martin Ventures CEO Devin Carty. Wellvana is a Martin Ventures de novo company that offers "a clinically integrated model, providing the required infrastructure to enable the collaboration of independent medical providers to improve healthcare quality, cost and experience." One has to wonder whether or not Wellvana might be part of Martin's previously expressed aim to realign the U.S. system of healthcare delivery, payments and incentives, e.g. reference here. The website is here for San Antonio, Texas-based Wellvana. The company was registered in Texas in January 2019.
►TRIAD LIFE SCIENCES, Memphis, filed on $10MM raise, with nearly $3MM reported inhouse. Filing here. We first reported on CEO Russell Olsen's efforts in the course of our story on SweetBio, here.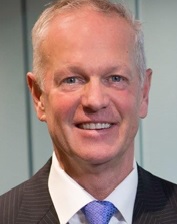 Greg Daily
► Recent IPO fintech i3 Verticals of Brentwood filed March 4, saying it had spent an aggregate $20MM on two acquisitions it did not name in its filings or release. Founder CEO Greg Daily said then that one of the acquisitions "expands our markets in the Public Sector vertical and the other expands our integrated payment solutions into wireless internet service billing. The combined purchase price for the two acquisitions was approximately $20 million." Subsequently, the website of iGov Solutions (Lake Mary, Fla.) began identifying the group as an i3 Verticals company. The identity of the wireless billing provider has not yet percolated up. i3 Verticals stock (NASDAQ: IIIV) closed the afternoon of March at $22. Its marketcap March 15 was roughly $579MM.
IN THE STATE CAPITOL on March 25, FEDEX LOGISTICS President and CEO Richard Smith will address West Tennessee's role in the global economy and Memphis-based IndigoAg SVP Barry Knight, head of Indigo Research Partners will discuss the West State's role in feeding the world. A flyer from the office of State Rep. Mark White (R-83-Memphis), who convened the year-old caucus, referred to W.TN. as the "AgTech Capital of the World." Our previous report on the regional caucus is here.
Mike Butera
MIKE BUTERA's Artiphon Inc. filed an update on a roughly $2MM debt raise here. Previous Artiphon coverage here. Other mentions here. Artiphon offers and electronic platform device that produces an array of musical instruments' sounds. The 8-year-old business blogged here a few days ago about its interesting appearance at the ACE Hotel in NYC. ACE's AIR post here. Artiphon Co-founder Jacob Gordon said he understands that Artiphon's picking musicians and songwriters for their project at the ACE was the first ACE did with a company, rather than with individual artists. Related video here. UPDATED 27 March 2019: Artiphon said Warner Music's BOOST fund provided a $2MM investment. VNC reported on the new WM BOOST fund in 2018 here.

myEYERIS Inc. in Nashville reported a $525K raise (SAFE instrument). The company's state registration less than a year ago was done by Chief Medical Officer Jeffrey Sonsino OD, who is a partner in Optique LLC in Nashville. VNC research suggests EYERIS is a network of privately owned optometry practices. State records online indicare the company was fka Well EyeCare Inc. The @myeyeris twitter account was established in December. Company website here.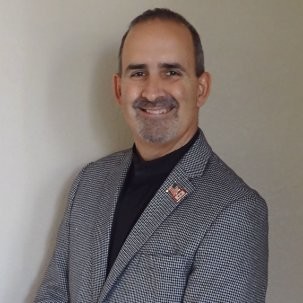 John Shanahan
IONOGEN INC., a Knoxville-based sanitizing, disinfectant equipment, disposables and services provider, filed the start of an $500K raise. The pre-revenue company is doing market valuation and plans to unveil prototypes late this year. The company is led by co-founder John Shanahan, who recently relo'd from Santa Rose, Calif. He told VNC that proximity to Oak Ridge NL and the University of Tennessee (particularly chemistry, health and veterinary resources), plus Tennessee's hospitable business climate, state fiscal soundness and friendliness were major factors in siting the company. He declined to name his current outside advisors, but confirmed that attorneys with Knox-based Luedeka Neely had earlier performed trademark application services. A predecessory company was Sani-Fect Technologies, also in Knoxville.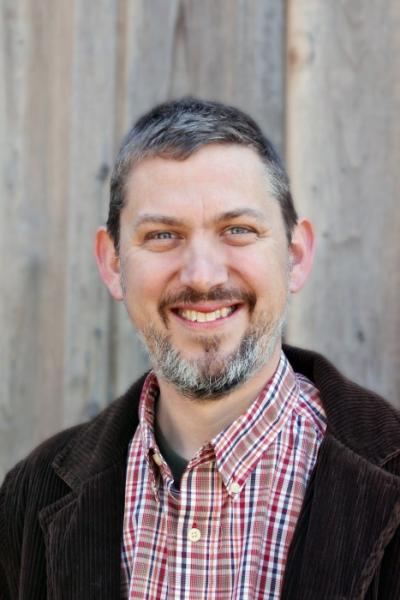 AGLAUNCH, the agribusiness innovation accelerator in Memphis, led by Pete Nelson (at left) is awaiting imminent word on its SBA Regional Innovation Cluster grant application, which would allow it to do more with constituents in TN, AR, MO, KY, MS. Earlier this month, AgLaunch showcased seven startups from within its ecosystem during the MidSouth Farm & Gin Show. The event included two Tennessee-based companies, Auto Gro Market (Memphis) and Rosbin LLC (Jackson). The other startups: GroGuru (Fresno), Shepherd (Missoula), Soil Nerd (Ashland, Ore.), and Wisran (Milpitas).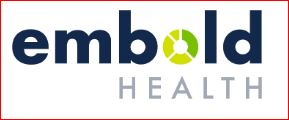 Embold Health
ANALYTICS: EMBOLD HEALTH (fka Better Medicine Inc.) in Nashville and Austin filed on a planned $4.5MM debt raise, with about $2.5MM signed. Daniel Stein MD is CEO. He was chief medical officer of Walmart Care Clinics and he holds a Harvard MBA, Johns Hopkins medical degree, Yale undergrad. Embold's site says that through "data-driven analysis, our goal is to identify top providers who deliver the highest quality and most appropriate care. Together, this can significantly improve the quality and value of medical care." Added May 2, 2019: Harpeth Capital advised Embold on its raise.

OnLife Health was recently acquired by GuideWell Connect, based in Jacksonville. OnLife Health (once known as Gordian Health Solutions) was owned since 2005 by Blue Cross Blue Shield of Tennessee and Cambia Health Solutions. Gordian, a wellness and disease management firm, was led at the time of its sale to the Blues by Gregg Lehman.
FINTECH
► Ft. Lauderdale-based Velocity Solutions, which serves community financial institutions, announced expansion of its Nashville sales force, details here. Priorities include selling its overdraft management and consumer lending solutions. Release here.
► Nashville-based Celero acquired Razorsynch, a field-services SaaS entrant, details here.

► Ncontracts, a Brentwood software developer, acquired Charlotte, N.C.-based TruPoint, release here.

► Chattanooga-based Signix raised $1.4MM. Its investors include Relevance Capital. Other Signix coverage here.

► SALTVEST Alto-IRA says it has raised $3.8MM since inception, led by CEO Eric Satz. VNC coverage here.
► Earlier Venture Nashville FINTECH coverage here.
TRACKING
3D's Ira Weiss
► 3D Operations Inc., a Chattanooga-based company that uses 3D printers to create patient-specialized anatomical replicas, has named Ira Weiss as president and CEO. 3Dops converts MRI and CT scan images into 3D printable data for making 3D models of a patient's anatomy for pre-surgical planning.
► POPLAR VENTURES of Louisville announced a close at $17MM and plans closing another $8MM by mid-year 2019, according to Pulse 2.0 and The Lane Report. Managing Partner John Willmoth, who is also a venture partner with Chrysalis Ventures, said Poplar will focus on early-growth, cloud-oriented techcos in Mid-America.

► FURTHER SEC filings by the social-media referral platform, GRABBR, based in Franklin, updated here.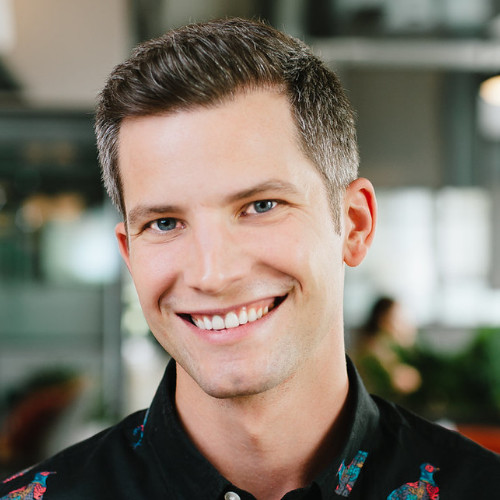 Matt Hunckler
► POWDERKEG, based in Indianapolis, said it raised $900K to help expand its services and penetration of nearly 30 markets, including Chattanooga, Knoxville, Memphis and Nashville. The 'Keg is led by Matt Hunckler.
► MEDIA: Pflugerville, Texas-based Community Impact Newspaper bought American Hometown Publishing's ROVER and its Green Hills pilot offering. AHP is backed by PE West End Holdings in Nashville. Related here.

► VNC reported on ALECIA (Vimala LLC) in October 2018. A month ago, Founder-CEO Alecia Vimala told us that "ALECIA is refining and restructuring its core business to support growth with more efficiency and scalability as it continues to pioneer the shoppable entertainment market." We're expecting further ALECIA announcements this year. Previous coverage.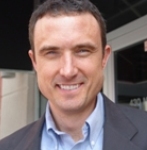 Stephen Culp
► Chattanooga's PriceWaiter Market, founded by SmartFurniture founder and former CEO Stephen Culp, told the Times Free Press in December that in 2019 the company might raise some local capital to advance its online consumer bargain-hunting browser extension. Culp confirmed the raise underway means funding for PriceWaiter's "phase three." Culp's LinkedIn is here.
► KNOXVILLE-BASED LIRIO LLC, which offers a behavioral engagement solution, hired former VU Medical Center research Chandra Osborn PhD as its chief behavioral officer. Details.
Chris Ferrell
► ENDEAVOR Business Media, the young publishing consolidator led by Chris Ferrell, has acquired more than 40 titles in the past year, and has more than 400 employees, according to Folio. Its partners have to date included Townes Duncan's Invergarry Holdings, Resolute Capital Partners, FirstBank and others. More here.
► CE TOOLS, based in Nashville and led by Dan Lemcke, designs and produces innovative tools for the Construction industry. It filed on a $1.5MM raise, with $675K in.
► PE RESILIENCE Capital Partners (Cleveland, Ohio) sold its interest in Nashville-based heat-exchange manufacturer Thermal Solutions (on Centennial Blvd.) to Connecticut-based Altus Capital Partners, after holding the platform seven years. Details.
► CHATTANOOGA's Chestnut Healthcare Partners, and members of Anchor Ventures and Duke Partners are associated with a real estate fund raise targeting $50MM (Georgia-based Cape Securities is helping with raise.) VNC research indicates some in the group have ties to Chestnut Real Estate and some previously acquired medical buildings and other assets. Site here.
► MICHAEL YOUNG, founding partner of Nashville-based Cottingham Capital, an investment fund, was in December said destined to become chairman of the board of directors of Brooklyn-based Better Choice Company Inc., OTC:BTTR (fka Sport Endurance, OTCQB:SENZ). The company recently acquired Bona Vida, an animal lifestyle, care and wellness product company with consumables based on use of hemp-based Cannabidiol (CBD); and, TruPet's TruDog brand product lines for dogs, cats and horses. Release here.
► UNIGUEST INC. (U.S. Hospitality Publishers Inc.), based in Nashville, acquired Pittsburgh's Touchtown Inc. senior living community engagement provider. Uniguest is focused on public-use kiosks, computers and digital signage, and is backed by PE Atlantic Street Capital. Release.
► SERIAL Healthcare entrepreneur Marty Rash is chairman of newly formed ReVida Recovery Centers, release here. Rash also named in an SEC filing for a $15.7MM raise involving 42 investors, related to Rash's RCCH Healthcare Partners merger with LifePoint, facilitated by PE Apollo Global Management. Earlier reports of the merger said RCCH was advised in the transaction by Barclays and MTS Health Partners, with legal advisors Akin Gump, as well as attorneys with Paul Weiss Rifkind.
► DIGITAL REASONING in Brentwood announced accepting a Macquarie Group investment of undisclosed magnitude, not long after accepting money from BNP Paribas. It also made the separate FORBES and Fast Company rankings of 50 firms leading in fintech, among other recognition. Press releases here.
RESOURCES
SPRING 2019 begins March 20th in the northern hemisphere, so that means much of the Computer Science and other talent graduating from Vanderbilt University School of Engineering in May 2019 will soon begin migrating elsewhere. When you see therer employers' names, you'll better understand this phenomenon. Awhile back, VNC tallied where Engineering grads from Classes of 2012-2015 landed. That eye-opening story is here. After grads took the walk last spring, VUSE Associate Dean Cynthia Paschal pointed us to results for 2016-2018, where a similar pattern is in evidence, right here. 2019 results will be out later this year. We're told there are career advisors on the VU campus who would love to introduce VU students to local employers, as well as national and international employers.
► CENTER for Medical Interoperability (CMI) made available here its draft interoperability standards. VNC's earlier CMI coverage here.
► CHATTANOOGA will be the site of an international "placemaking" event, Oct. 1-4, 2019, and you have til March 20 to submit your proposals and presentations.
► MEMPHIS: EPIcenter Memphis recently hired Russell Ingram as director for B2B industry growth, the nonprofit confirmed. He's long been involved in Memphis community initiatives related to Google Fiber, education, innovation and entrepreneurship. He holds bachelor's and master's degrees from the University of Memphis, as well as an MBA from the Owen GSM at Vanderbilt University. His LinkedIn here. The applications deadline for Memphis Summer of Acceleration 2019 is Friday, March 15, details here. MEANWHILE, the Memphis Chamber hired Chad Matheson as VP for business intelligence, supporting economic development. Matheson's LinkedIn is here. All Memphis accelerators are involved in the annual Summer of Acceleration, described here.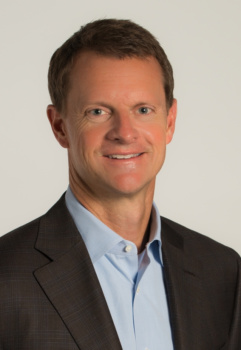 Stuart McWhorter
► IN Venture Nashville's report last summer, then-candidate and now-Gov. Bill Lee said he planned, among other things, to heighten transparency and ROI reporting regarding corporate-recruitment and other economic development transactions; to reduce the franchise and excise tax burden on TN businesses; to try to find a replacement for the sunsetting Hall Income Tax to continue supporting the state's Angel Tax Credit program; to improve education in the state in order to spur within the state and attract from outside the state more research, development and commercialization jobs and companies; and, to examine why the now virtually exhausted TNInvestco program produced ostensibly disappointing results. In a March 4 briefing for journalists on Gov. Lee's FY20 budget proposal, Finance & Administration Commissioner Stuart McWhorter said the Administration is still working on the tax issues with other Cabinet officials. Regarding the TNInvestco post mortem, gubernatorial Press Secretary Laine Arnold told VNC, "As for TNInvestco, we have not yet conducted a review as we've been focused on other economic development projects during our first 100 days."
► CAPITAL at a premium: Speaking of TNInvestco, based on VNC's interpretation of numbers provided Feb. 4 by TN Department of Commerce and Insurance Communications Director Kevin Walters, the state's insurance premium tax collections for FY18 were twice (2x) what they were in FY09, the base year in which premium tax credits were made available for sale to the state's insurance industry. The proceeds of those sales led to funding 10 new Tennessee VC firms, which held an aggregate $140MM or more among them to invest in Seed and early-stage startups. State premium taxes totaled about $410.9MM in 2008-09 and about $985MM in 2017-18. With both TNInvestco and an earlier U.S. Treasury-funded INCITE matching program depleted, and the longer-term fate of the Angel Tax Credit uncertain, we know of nothing Tennessee has on the drawing boards to directly stimulate capital formation for the state's early-stage venture sector, the weakness of which has drawn comment from Brookings Institution, Milken Foundation and others. Related resources: 1 - 2 - 3 - 4.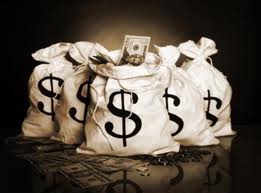 ► TCRS (Tennessee Consolidated Retirement System) will be studied by the Governor's office of diversity business enterprise, "including asset management by minority-owned businesses," if legislation offered by State Rep. Karen Camper and State. Sen. Raumesh Akbari, both Democrats from Memphis. The bills committee statuses are here. Via a spokeswoman, TCRS declined to comment on the bills when asked by VNC, but provided a reference to the TCRS 2018 Annual Report, which explains that, "Pursuant to Tennessee Code Annotated, Section 8-37-114, the Treasury Investment Division engages outside investment managers. In those instances, the Investment Division endeavors to use emerging investment managers to the greatest extent feasible within the bounds of financial and fiduciary prudence, as prescribed under Tennessee Code Annotated, Section 8-37-113. During fiscal year 2017-2018, no assets were under the control of emerging investment managers." Earlier TCRS coverage here.
► HUSCH BLACKWELL recently held its inaugural firmwide Legal Innovation Challenge, with Chattanooga-based attorney Jake Brown on the winning team, which devised a Startup Diagnostic Tool to help make legal consultations with startups more efficient.
Ts117 COWORKING is the flexible workspace brand recently launched in Oak Ridge by Rick and Ryan Chinn, who own R&R Properties of Tennessee LLC. The Chinn brothers, age 49 and 45 respectively, say they're looking at other possible Ts117 sites in the Knoxville region. They don't rule-out ever having equity partners, but organic growth is preferred. Ts117 offers a full set of coworking flex features and options, and provides access to two broadband providers, with access to 3Gbps Internet. R&R, a decades-old family-owned business, owns about 500Ksf of real estate in Oak Ridge. Ts117 is the element collaboratively discovered by scientists with Oak Ridge National Laboratory, Vanderbilt University, Lawrence Livermore National Laboratory, University of Tennessee-Knoxville, and the Moscow-based Joint Institute for Nuclear Research (JINR). VU physicist Joseph Hamilton PhD successfully advocated for the element's name. Rick Chinn told VNC that Ts117 is the only dedicated coworking space in the Oak Ridge-Knoxville area, at present. Ts117 sits across the street from the Y12 National Security Complex and 2 miles from the ORNL gate. Google Maps shows that outside of rush hours, it's less than a 30-minute trip from Ts117 to the Knoxville Entrepreneur Center, and about 2.5 hours drive to the Nashville Entrepreneur Center. R&R's Knoxville advisors include attorneys with Lacy Price Wagner; and, for accounting and property management respectively, PYA PC and PYA affiliate Realty Trust Group LLC.
. last edited 27 March 2019 1316hrs
---