Pendleton Square, Rockhopper, Interoptex, VU commercialization
Robin Satyshur
PENDLETON Square Holdings, based in Green Hills, reported March 8 it is raising $7MM, with $5MM already in the door. Its holdings include independent nondepository regulated Pendleton Square Trust Company and Pendleton Square Family Office, according to State records online. There are only 10 Tennessee State Chartered Public Trust Companies (list) in the state, five of them headquartered in Nashville. One source said Tennessee's legislative and regulatory environment provides an opportunity to become "the Delaware of the South." That reminded us of Tennessee's somewhat analogous progress in rankings for Captive insurance entities, reported here. Robin Satyshur is CEO, Betsy Blunt Brown is president, Steve Davis is chief trust officer and Derek Church is chief fiduciary officer. Business Development Officer Stephanie Fletcher is a mentor at Nashville Entrepreneur Center.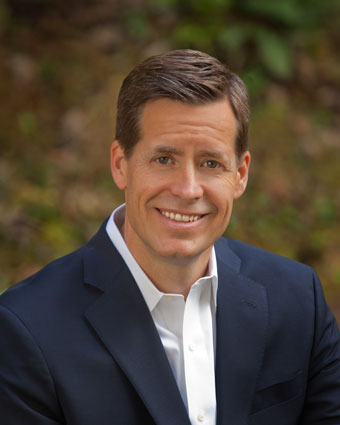 John Crawford
ROCKHOPPER-ZSG's startup team is now concentrated in Nashville, said Founder/CEO John Crawford, M.D., a orthopedic surgeon who remains based in Knoxville. Pitching to practice owners as NextDocVisit.com, the company offers to build white-label branded patient-engagement mobile app for use by private practices that enable physicians to optimize scheduling, with consideration of the relative economic value of each patient visit. Crawford, 49, said the company has 70 clients in Tennessee, New Jersey, Georgia and Florida. The Nashville flag has been planted by President by Greg George, a veteran of then-HealthTeacher (now GoNoodle), Passport Health Communications and HealthLeaders Interstudy. The Rockhopper corporate name was chosen from video game and game-theory contexts, and is likely to be changed to something less arcane, said Crawford.
Seth Hobgood
POWERED HEALTH was the focus of our January story here, in which Interoptex was identified as a PH portfolio company. Add: Seth Hobgood is a principal and CTO for Interoptex.
Goldfarb
VANDERBILT technology that enables people paralyzed below the waist to stand up, walk, sit down is the focus of FDA clearance granted March 10 to Parker Hannifin, the Cleveland-based commercializer of the INDEGO exoskeleton, developed by Michael Goldfarb, and his team within the Center for Intelligent Mechatronics and licensed from Vanderbilt. The technology had previously gained the CE Mark for sales in Europe. Thomson Reuters' Medical Device Daily newsletter reported Friday (3/11) that competitors include Israel/Massachusetts-based ReWalk Robotics, which seemed near a market-entry advantage until slowed by an FDA action; and, two other entrants, Richmond, Calif.-based Ekso Bionics and Auckland, New Zealand-based, Rex Bionics. Related here. NYSE:PH, $15BN market cap. VNC




.
---
Related Articles