Updates on Angel tax credit, dev fund, EC emissaries, JourneyPure,
Martin Ventures, IMAC, Healthcare raises, LaunchTN and more
Update 10 March 2016: Both House & Senate committees approved bills to go to each chamber's Ways & Means committee. Original item:
LIFESCIENCE TN'S embryonic "caption" bill, intended to pave the way for broader state funding for entrepreneurship, may grow feet within the next 48 hours, if House or Senate sponsors breathe life into the proposal by inserting substantive text, either during Senate (tomorrow) and House (Wed.) committee meetings. Our earlier detailed report here. This afternoon, LifeScience Tennessee issued an urgent alert to its constituents to contact their legislators to urge passage of the bill's new language, the material portion of which says the measure would "Establish an applied research and development finance program to provide matching grants to Tennessee's industries and universities to conduct applied research of strategic importance to Tennessee's economy." While authorizing the program, the measure, alone, does not provide funding. This afternoon's alert message was sent via LaunchTN. SB2606 is before Senate Commerce tomorrow afternoon, and HB1837 is before House Business & Utilities on Wednesday, according to the General Assembly's website.
MEANWHILE, that Angel Tax Credit proposal (HB1536) championed by the Haslam Administration, providing for Hall Income Tax credits, moves ahead stepwise to a hearing Wednesday afternoon, March 9, in the Tennessee General Assembly's House Business & Utilities Committee. Our earlier detailed report is here.
IHT's Rodewald
MARTIN VENTURES' Charlie Martin is associated with today's filing on a nearly $2MM raise toward a $3MM target at Franklin-based Integrated Healing Technologies. CEO Albert Rodewald was previously associated with Heritage Group and with Heritage Capital Corp.
LAUNCHTN says it will announce Friday (March 11) more details on its plans to invite entrepreneurial students on Tennessee campuses to join its Statewide University Pitch Competition, formally announced in January. The effort not only supports participating campuses' own efforts, but provides another layer of value for LaunchTN's annual 3686 conference, with some presenting student teams participating in various ways in that June event. Simultaneously, LaunchTN is now casting its "Southern Series" net across the Southeast to attract startups and investors alike to 3686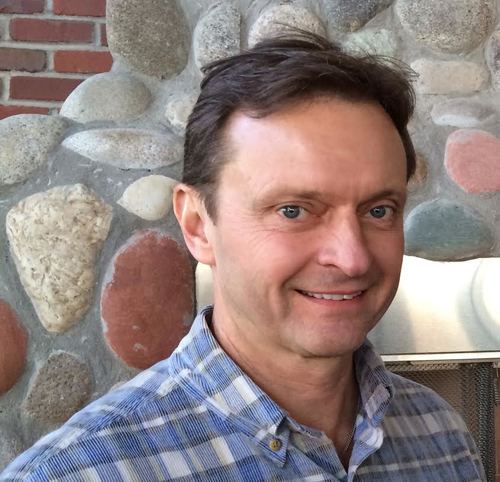 Kevin Lee
JOURNEYPURE, the two-year-old Brentwood startup operating eight addiction and mental health treatment facilities, filed March 2 on its $4.3MM raise underway, with $800K of that reported in. Among those associated with the latest filing are Co-founder and CEO Kevin Lee, Co-founder/CCO Sam MacMaster, VP Patrick Dunn, Clayton Associates's (CA) Partner Landon Gibbs and Richard Bovender, who co-manage CA's Rolling Hills Ventures affiliate. Bovender is a son of former HCA CEO Jack Bovender. CA announced in 2013 that the families of Bovender and CA Co-founder Clayton McWhorter, recently deceased, had partnered to create a dedicated Angel fund, Rolling Hills Ventures, co-managed by Gibbs and the younger Bovender. CrunchBase says JourneyPure has raised $3.8MM since inception, and cites CA and affiliated Rolling Hills Ventures as lead institutionals.
Update: One Medical Passport $4MM capital raise goal draw closer, the startup reported. The Connecticut-based firm's investors include Clayton Associates' FCA Venture Partners.
ICYMI: Lucro Marketplace, backed by Martin Ventures and others, announced further capital in from Heritage Group and HCA-linked Health Insight Ventures, updating our previous report.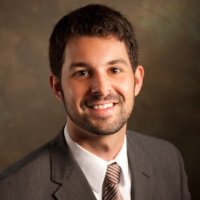 Sam Lingo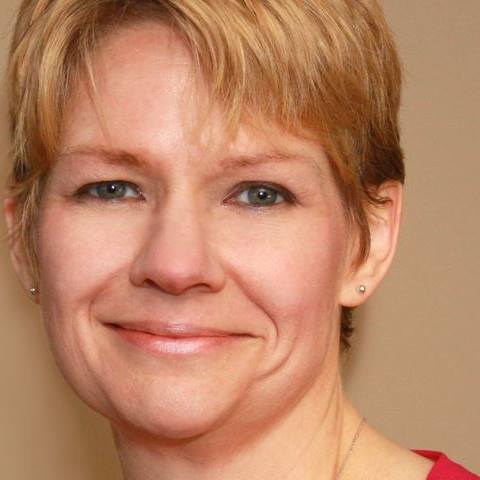 Heather McBee
ENTREPRENEUR CENTER CEO Stuart McWhorter has dispatched President Sam Lingo and VP Heather McBee to Salt Lake City, where they'll join the March 18th VilCap Communities meeting of 12 to 15 teams from other entrepreneurial communities, to share best practices. Former AOL Co-founder Steve Case, who's worked closely with the EC in recent years, will be among the speakers. Vilcap Communities is affiliated with Village Capital. McBee said she expects to gain valuable insight from VilCap's presentation of its peer-selected investment model. The Kauffman Foundation, which also recently announced grants to the EC, happens to be one of VilCap's sponsors.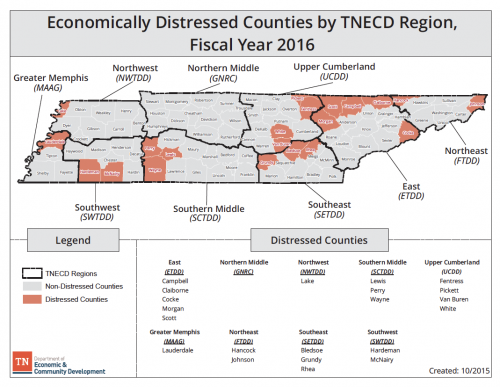 TN Distressed Counties
Click image to enlarge
PREP: The proposed Preparing Rural Economic Progress (PREP) credits and fund in SB 2538 and HB 2570 are scheduled for further deliberation tomorrow morning (March 8, 2016) in The Tennessee General Assembly's Senate Finance, Ways & Means committee. With priority to the most economically distressed counties, the proposal would create a rural jobs-creation tax credit for employers and would provide funding for grants to support "site development activities; infrastructure activities; tourism related activities; planning activities; training and mentoring activities; entrepreneurship activities; significant technological improvements; or other economic development activities" validated by State Economic and Community Development. Related stories here | here | here | here.
Jeff Ervin
JEFF ERVIN, who formerly worked alongside Nashville entrepreneur Bill Kimberlin of Medicare.com, says he has partnered with an undisclosed Angel and others to make a consolidator of an affiliate of Paducah-based IMAC Regeneration. The roll-up focuses on "integrative medicine" practices, with about 10% of the overall business in chiropractic services, in markets such as Nashville, St. Louis, Houston and Austin. Ervin told VNC the group has raised more than $1MM for its projects, thus far. Ervin earned his MBA at Vanderbilt's Owen Graduate School of Management, according to his LinkedIn. Updated 11 Jan. 2017: Ervin announced that current Boston Red Sox Pitcher David Price, who played at Vanderbilt and is from Murfreesboro, has partnered with IMAC to open clinics in Middle TN, starting with the Boro. Release here.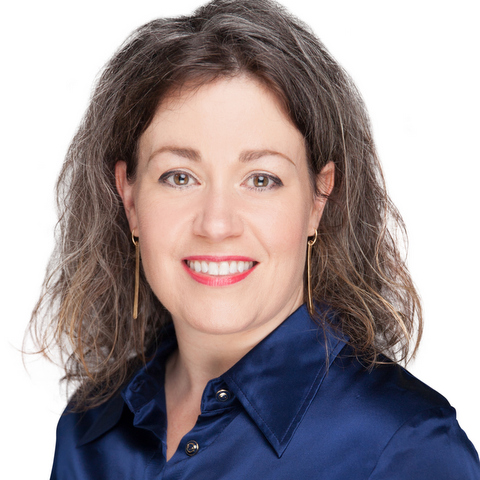 Lisa Calhoun
VALOR VENTURES: Atlanta-based Lisa Calhoun, owner of Write2Market PR, which is a LaunchTN contractor, has partnered with Sarah Cooper O'Brien to create a firm that prefers investing in startups with diverse teams, according to the company's LinkedIn profile. Valor Ventures is among sponsors of LaunchTN's 3686 Southern Series of demo days in Southern cities -- next up, Atlanta, April 12.
Charlie Brock
PR ROI: LAUNCHTN values CEO Charlie Brock's column in The Tennessean's print and online editions at about $370K per year, based on comparable advertising rates for the space/bytes consumed by the PR's twice-monthly appearance in the paper's Business section, according to LaunchTN's Communications & 3686 Director Courtney Corlew. That valuation doesn't include the value of any repurposing of the content for other venues. VNC
last edited 5:58pm 7 March 2016
.
---