Today: ClearTrack | Trace FemCare | Writerly | 25mHealth | Townes Duncan |
KWilsonCos | Orient Health | SwingZen | VU_Owen | Pencilish | Benefit Recovery | Stone Mtn | Lasso
---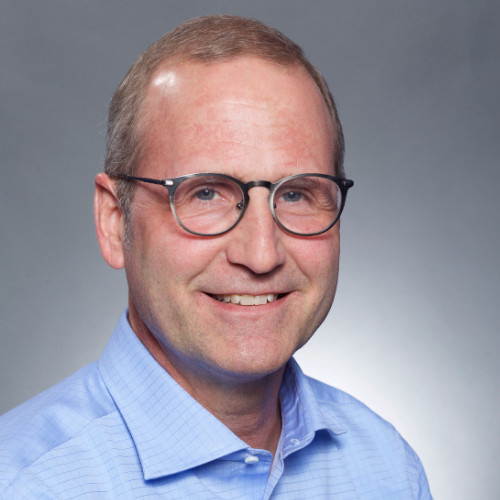 Don Mabry
BRENTWOOD-based ClearTrack Information Network Inc., a 22-year-old supplier of supply chain management software and services, was acquired on undisclosed terms by MercuryGate International (Cary, N.C.), controlling interest of which VNC research indicates is held by Summit Partners, which supplanted previous investor Warburg Pincus. Earlier, the former Franklin-based VC Coleman Swenson Booth provided growth capital, allowing the team to expand business leveraging its early ties to Dollar General and other adopters. Founder-CEO Harry Allan, a tech entrepreneur who has personally operated in near-stealth mode for decades, first created Memphis-based predecessor Container Management. For most of its existence, the public face of ClearTrack has been COO/President Don Mabry. According to one of its filings, its business is characterized as supporting tracking and tracing of packages in transit; data processing services for supply chain logistics, supply chain management services and audit compliance. As far back as 2002, Allan predicted that Cleartrack would reach $100MM annual revenues by 2006, according to reporting at the time by NashvillePost. Related press release here.
Claire Crunk
► TRACE FEMCARE Inc., led by Founder-CEO and majority owner Claire Crunk MSN -- the 38-year-old mother of three daughters -- recently went live with its WeFunder Form C capital raise, with a $550K maximum offering filed. WeFunder page here. VNC estimates that bootstrap and other previous investments since inception in 2018 have totaled a similar amount. Trace offerings are plastic-free and made of farm-forward traceable organic materials. Its international manufacturing partners are currently in Europe, but manufacturing in the U.S. is planned. Crunk told VNC that she believes that, though other entrants are stirring, the firm has first-mover advantages in some segments of the absorbent hygiene market (menstrual tampons, adult incontinence, baby diapers, etc.). Plans call for aggressive market entry by Q2 CY2023. The company is actively preparing for its FDA 510K premarket notification submission as a Class II medical device. Other officers are Megan Galaske MD and Olaf Isele, brand director and strategic product development director, respectively. Advisors include attorneys with Clark Hill PLC; K&L Gates LLP; and, Master Key IP. Accounting is handled by Virginia-based Keiter CPAs. Trace is in late-stage discussions regarding a future commercial banking relationship, and has begun considering whether or not to recruit an i-banker for future raises. The company is authorized to use the Climate Beneficial™ designation in discussing its cotton materials. The CEO's LinkedIn is here.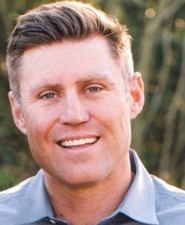 Jon Ricketts
► WRITERLY Technology Inc., led by Knoxville-based Jon Ricketts JD MBA, 41, with staff also in Nashville, filed for a $500K raise. The Writerly marketing-automation platform employs enterprise AI to produce SEO-optimized content, mostly for e-commerce use-cases. Ricketts is also a cofounder of Knoxville-based Bitsy, which offers technology supporting financial advisors. Writerly's advisors include Shayn Fernandez of Junto Law. Ricketts is also listed among the team of Sheltowee Medical Device Fund, Knoxville.
HEALTHTECH venture studio 25m Health, formed a year ago via joint venture among Brentwood-based Lifepoint Health, 25madison and Apollo Global Management (NYSE: APO), today announced that it has since inception launched six companies and invested in five others (with the latter still in stealth mode). Press release here. Incubator site here.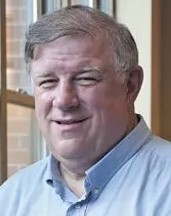 Townes Duncan
► TOWNES DUNCAN, the Nashville VC who's founder-GP of Invergarry Holdings, is associated with an August SEC filing for a $3MM raise by Atlanta-based Resurgent Financial Advisors LLC. Resurgent's "offices" page online today lists no Nashville presence, though a slideshow on its homepage pictures the Nashville skyline. Resurgent says it operates both as a fee-only fiduciary partnership of RIAs, or as an affiliated services provider for non-partner RIA firms in the Southeast. Resurgent CEO Kip Caffey was with wealth management firm Cary Street Partners, prior to leading Resurgent. Duncan's LinkedIn is here. Earlier VNC coverage of Duncan here.

MEMPHIS harbors some of Tennessee's most important legacy investors, including Kemmons Wilson Companies, founded by the late Holiday Inn founder Kemmons Wilson and driven today by his sons Spence, Bob and Kem. Earlier this year, they filed for a planned $200MM Fund II, SEC here. In 2019, the principals filed to raise $52MM via Kemmons Wilson Hospitality Partners LP here. Check out their portfolio, which spans not only hospitality, but also manufacturing, retailing, banking and other targets. They target businesses with target EBITDA $2MM-$10MM.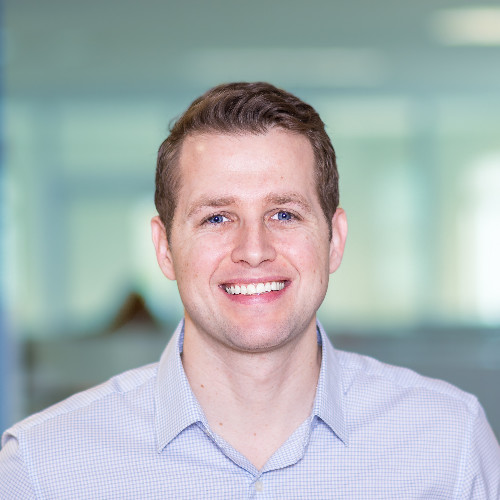 Woody Baum
► ORIENT HEALTH INC., a Nashville startup run by co-founder Director and CEO Woody Baum and T. Scott Law Jr., may now have closed their roughly $4.1MM capital raise, which began last spring. Scott Law is a GP in early-stage HC VC Meridian Street Capital (NYC) as well as an investor in ClosedLoop.ai, a healthcare software firm. Other ClosedLoop investors include Nashville-based Adam Boehler of Rubicon Founders (related VNC coverage). CEO Baum has also been associated with OneLine Partners, a VC-backed digital health company focused on infusion-therapies for patients with chronic autoimmune diseases requiring specialty medications. Meridian Street also has stakes in infusion-related companies, according to its portfolio careers page. Orient Health site here.

FRANKLIN-based SwingZen (Sports Zoom LLC, 2018) is opening stepwise its campaign via a WeFunder SPV (Swing Zen I), and the company has an overall goal for near-term Seed raises of as much as $1.235MM. Its emerging offering is an "AI-enhanced" golf training system, help with range-of-motion analyses and swing dynamics, via smartphone use. Inventor-Founder Glen Yarbrough says on WeFunder that the company has raised $500K from 13 investors and the founder in its earlier raise, and has passed AI-appdev and beta-testing phases, and now moves to update UX. Yarbrough has previously been granted patents in other fields, and a Sports Zoon patent app is pending. Advisors cited in related SEC filings include CPAs at Totherow Haile & Welch PLLC (Murfreesboro).

► NOVEL play at VU: Plans call for startups seeking to commercialize technology (IP) licensed from Vanderbilt University to be augmented by "Interim CEOs" that would be recruited by the university from among students completing studies within the Owen Graduate School of Management. Under the program, selected students graduating from any Owen degree program may be retained by the Vanderbilt Center for Technology Transfer and Commercialization to serve as a given startup's lead executive ("Interim CEO"). According to a Nov. 6 newsletter from OGSM's Center for Entrepreneurship, chosen graduates' responsibilities include serving as leader for the launch of new spin-out companies, with duties including business planning and financial modeling; customer discovery; startup team recruitment; pursuing accelerator-program admissions, SBIR-STTR grant funding; and, recruiting operating capital. Sufficient progress in the role will provide each Interim CEO the option of staying longer with the company. Candidates from within OGSM student ranks must reach out to George Wilson not later than Dec. 9, 2022. [VU Medical Center previously announced a $10MM philanthropic gift that is being used to establish the Brock Family Center for Applied Innovation at Vanderbilt University Medical Center, designed to accelerate translation of discoveries and knowledge to the public domain through tech commercialization and industry partnerships, release here. In addition, a month ago VU CTTC announced the launch of the Vanderbilt Innovation Ambassadors Program, details here.]
► PENCILISH ANIMATION STUDIOS, created by former Disney illustrator Tom Bancroft in Nashville, previously raised $2.1MM via CF. Its current offering apparently now has a ceiling of $2.4 and has been extended to Dec. 12. SEC here. Venture Nashville 2021 origination coverage on Pencilish here.
► BENEFIT RECOVERY GROUP LLC, a Memphis-based provider of subrogation services to the insurance sector, filed two years ago on completion of a $40MM raise, enabled by advisor Edgemont Capital Partners (NYC). In August this year, the company announced in a press release that it had received an unspecified amount of capital from Thompson Street Capital Partners, the St. Louis PE.
► STONE MOUNTAIN TECHNOLOGIES Inc. (SMTI), Johnson City, Tenn., filed this month on a $17.5MM raise, SEC filing here. It also announced in a press release Nov. 4 the completion of a Series A raise, totaling $15MM. The release said its investors include A-round leader Energy Impact Partners (EIP), as well as Enbridge Gas, Beckett Thermal Solutions, and Southern California Gas Company. The company says SMTI's products are highly energy efficient heating products that residential and commercial building heating bills and carbon emissions by as much as 50%. VNC's previous reporting on SMTI is here. Jim Laurito of EIP joined SMTI's board. SMTI founder and CEO: Michael Garrabrant.
► LASSO Software, which offers a staffing platform for live events and entertainment support, raised $5MM in Series A capital from Omaha- and Boston-based McCarthy Partners Management (McCarthy Capital), an RIA investment firm aligned with wealthy families. Founder: Clay Sifford. SEC filings here. Prior VNC Lasso coverage here. VNC
. last edited 0749 16 November 2022
---