Today: McKelvey | ITIF | OZ | NoHo | AE | Ursa | 3D | Red | MHC | HCA | FCV | 7Spr | OneSci | Beast | Mir | LTN | Corker | UMRF | PFP | CHA | LST | DYN | EDA | MSNV | Path | NBIC | NELA | Ag | Knox | Shock | BC

---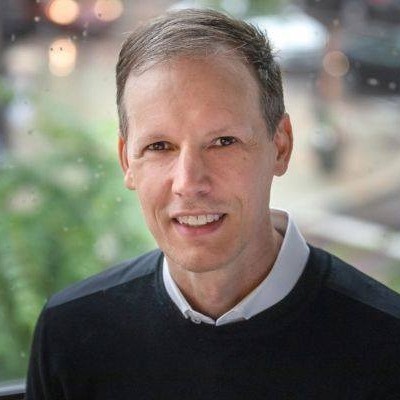 Jim McKelvey
HEADSUP: Jim McKelvey, the Bay Area- and St. Louis-based founder of Invisibly, co-founder and director of Square, and general partner alongside Joe Maxwell in Nashville-based fintech VC FINTOP Capital, is scheduled to make a virtual presentation that'll be open to all, 9 a.m. CT, Nov. 17. His visit is hosted by Nashville Entrepreneur Center. McKelvey's new book, The Innovation Stack, Building an Unbeatable Business One Crazy Idea at a Time, was published earlier this year by Portfolio/Penguin Random House. Register HERE for the online program.
TENNESSEE ranks 30th among The Fifty States covered by the 2020 State New Economy Index, based on measures of the degree to which the states' economies are knowledge-based, globalized, entrepreneurial, IT-driven, and innovation-oriented. Source: Information Technology & Innovation Foundation (ITIF). The overall 2020 results put Tennessee two rungs higher than ITIF's 2017 ranking, reported by VNC in detail here. Previously, Tennessee's highest overall ranking in ITIF's series of 8 sets of rankings was #31, in 1999. Today's report shows, e.g., Tennessee upbeat in Foreign Direct Investment, Manufacturing Value-Added, Patents, High-tech exports, and IPO's -- but, with laggard metrics including Worforce Education, Business Churn, Online Agriculture, High Tech jobs, Venture Capital, Green Economy participation, Industrial R&D, and HealthIT, among others. The state's HealthIT rank fell from 7th in 2017 to 30th this year.

► OPPORTUNITY ZONE activity and impact are not being tracked by Tennessee Economic and Community Development. Meanwhile, Congress has apparently made no progress on S.2994 Improving and Reinstating the Monitoring, Prevention, Accountability, Certification, and Transparency Provisions of Opportunity Zones, which was introduced in the U.S. Senate in December 2019. Related EIG resources here. VNC Opportunity Zone coverage here.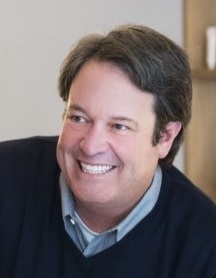 Doug Hudson
► NOHO DENTAL Inc. completed raise of $44M-plus has us wondering if there isn't another SmileDirect or Tend dental services announcement headed our way. This particular Noho has a Green Hills address, though Delaware chartered, as well as a number of names we associate with the Tend wellness venture, with which NoHo might be synergistic. We see on the filing Nashville-based Doug Hudson (who's invested in Tend, Relode, Hearing Planet, Simplex, and others), plus Annie Kadavy, John Lyman (Google Ventures), and Patrick Chun, The Delaware company's Tennessee registration was executed by Tammy Fuqua, comptroller at ostensibly NYC-based Tend. (A representative of a "Noho Dental" business in NYC told us they have no Tennessee presence.)
► CHATTANOOGA-based Alderman Enterprises filed on completion of a $29.2MM raise, showing Ben Brown and Christopher Wright onboard. The private equity firm shows four industrial portfolio companies on its website, which says that for new platforms they seek "profitable companies ($1MM+ EBITDA) with capable and motivated teams, high margins, growing industries, and proximity to the greater Chattanooga area." The firm's model blends VC, PE and search-fund characteristics, with a long-hold and ease of liquidity for LPs among differentiators.
► URSA HEALTH, the 4-year-old Nashville company that offers what it describes as a low-code development platform for creating data warehouses and producing analytics resources, recently filed for a $1.5MM raise, with $500K in. Named in the filing: CEO Robin Clarke, LA-based CPO Andrew Hackbarth, and Director Michael Burcham. Burcham is also associated with Shore Capital and Galen Partners. Neither Shore nor Galen websites currently show Ursa as a holding.
Shauna & Tony Holland
► AT THE HEART of the 3rdDegree App co-founded by CEO Shauna Morrison Holland and Tony Holland of the Chattanooga area there is an in-person Q&A game that guides couples past awkward introductory stages and into multi-level conversational discovery of the sort the Hollands say is not yet provided by major online dating apps. Just ahead: The team has been invited to pitch Houston-based Pipeline Angels Nov. 17. The app is now entering a B2C contest/pilot phase. The couple has raised $110K in cash from friends and family; and, they partnering with KiwiTech, a techco development and scaling ecosystem. CEO Shauna, 36, is a long-time paralegal and a professional photographer, while COO Tony, 40, is an RN with Erlanger Health System. Their recent Form C filing outlined plans for a minimum $10K, max $550K raise. It's early in the game, but the CEO told VNC she thinks it is likely the app will eventually be sold to a major matchmaking platform (hypothetical example: MatchGroup). Their investor dealings and trademark app are handled by Lauren Hughes of Rockridge Venture Law. The co-founders married a year ago, two years after they met via Tinder, an experience which led them to create 3rdDegree.
► VC REDHAWK Investors filed on completion of a raise of $2.7MM. VNC reported two years ago on the formation of the Franklin, Tenn.-based firm by Tim Vogel and John Sebek. Earlier reporting here.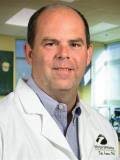 CEO Stu Jones
MEDICAL HOUSECALLS LLC, a Brentwood-based startup offering in-home urgent and preventative care, IV therapies and rapid COVID19 testing and treatment, was registered in July and became operational in September, on a fee-for-services basis. It is lead by CEO Stu Jones PA/MPH, age 51; COO Justin Boggs RN, 31; and, Chief Medical Officer Sam Bastian MD. In a joint VNC interview Jones and Boggs said the company will run in beta mode til March 1, then make decisions about entering Knoxville, Memphis and-or other markets, as well as regarding further staffing of operations. CEO Jones was previously co-founder Seven Springs Orthopaedics, an early-growth company backed by Altitude Ventures, a fund of Clayton Associates, which is the family office of the McWhorter family, created by its late patriarch, Clayton McWhorter and his son, Stuart McWhorter. MHC's advisors include John Wilson, president at Reliant Bank; and, Chad McKinney CPA. A key informal advisor has been Robert Rolfe (a son of TN ECD Commissioner Bob Rolfe), a director with Nashville Capital Group (NCG). Brentwood-based serial entrepreneur and investor Roger Brown created NCG. Brown has also invested via Delaware- and TN-registered Summit Strategic Investments, which once owned the Segway scooter. VNC previously reported on Brown's eclectic holdings, including some healthcare, here. Jones said the emerging company has received some investor interest, but the founders believe it is too early to consider taking outside investment. The CEO's wife, singer Denise Jones, is a member of Point of Grace, a Contemporary Christian trio. Boggs' wife, Meredith Boggs RN CC PRN, is a member of the emergency medicine team at Vanderbilt University Medical Center.
► EDTECH: HCA Healthcare allied with EVERFI for interactive, mental health and wellness digital education course for K7-12 students. Washington, D.C.-based EVERFI is backed by VCs TPG, Bezos Expeditions, NEA and others, according to Crunchbase. Release here.
► FRIST CRESSEY Ventures was among investors in New Orleans-based READY's $54MM raise. The company offers in-home care on-demand. Release here.
► SEVEN Springs Orthopaedic Management recently filed for a planned $2.5MM raise, with named executives associated with Altitude Ventures, Frist Cressey Ventures, NueCura, and Shore Capital.
► ONE SCIENTIFIC, Johnson City, is raising $980K for bringing novel hydrogen production to commercialization. Named are Jon Barnwell and Michael Redwine.

► BEAST Brands, the Nashville facial-hair grooming product maker, received a $150K Impact Fund investment from Launch Tennessee, according to its Sept. 22 release. See Beast Brands update and earlier notes here. Other recent Impact Fund awardees, according to an Oct. 15 report by LaunchTN: Linus, EmpowerLocal, Rootnote, Possip.
► FRANKLIN-based Wine veteran Charley McPherson, cofounder and president of Miracle One Wine Company, filed for a $1MM raise.
RESOURCES & PEOPLE
Launch Tennessee (dba for Tennessee Technology Development Corporation, TTDC) now says that former COO and now Interim CEO Van Tucker is likely to serve in that capacity til the end of CY 2020, or possibly beyond. This past June, ECD Commissioner and LaunchTN Chairman Bob Rolfe estimated a decision about whether or not to conduct a broader search for a successor to now-departed CEO Margaret Dolan could be made by this autumn. Factoring-in the ramifications of the pandemic, a decision regarding a search could be pushed into CY21. Rolfe said in June that Tucker could elect to be considered for the CEO role. Meanwhile, LaunchTN is under a periodic multi-stage Sunset review by legislators, guided by the Comptroller. Related coverage here.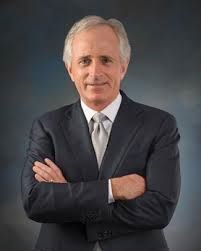 Bob Corker
I-BANKER Jefferies announced former U.S. Senator and former Chattanooga Mayor Bob Corker joined the firm as a Special Advisor. Partly as a result of his earlier career in commercial real estate development, Corker owns and maintains an office in his 12-story Volunteer Building in downtown Chattanooga. In the Senate, Corker succeeded then-U.S. Senate Majority Leader Bill Frist, MD, now a prominent VC focused mainly on health-sector investments, based in Nashville. Corker was recently named chairman of the board of a Chattanooga-based corporate healthcare management and workplace wellness company, One to One Health (dba for 7-year-old Med Investors Development LLC, itself fka Wealth Preservation Advisors LLC). One to One is led by CEO Keith Helton MD, a serial entrepreneur who previously founded four health-sector companies: MDP Management, MDP Development, SelectMD, and Aegel Gear. Corker wikipage.
RAYMOND JAMES has contracted with the University of Memphis' UMRF Ventures to employ and train students to manage a portion of the firm's identity and access management (IAM) operations. Release here. Previous UMRF Ventures coverage here.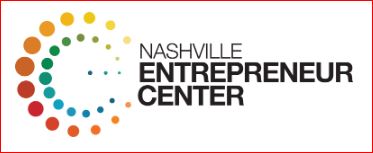 PINNACLE Financial Partners has stepped forward to underwrite the award of a Tennessee Titans corporate sponsorship gratis to a Nashville business that wins the Nashville Entrepreneur Center's playoff pitch competition among winners of preceding months' Pitch for Good (PFG) competitions. Judging and selection of the sponsorship winner is scheduled for Jan. 25, 2021, shortly before Super Bowl LV (55). All PFG contestants are drawn from the Greater Nashville region and are led by "entrepreneurs focused on solutions which benefit the Nashville community and the world," according to the NEC in its Oct. 16 announcement. The yearlong sponsorship package at stake includes media and hospitality rights to promote the winning business. No details have yet been disclosed regarding the level of the PFG winner's brand-mission exposure and other benefits relative to traditional corporate sponsors, which currently include, in addition to Pinnacle: Nissan, Genesis Diamonds, BlackTie Moving, and Re/MAX, according to the Titans website.
CHATTANOOGA Startup Week is underway now through Friday, Oct. 23, details here.
LSTCON's Life Science Venture Forum Oct. 28 includes pitches by Nashville's Ichor Sciences, and two entries from Memphis: MiCare Path and Diatech Diabetes. Full LSTCON sked here.
CHATTANOOGA'S Dynamo Ventures, the supply chain and mobility investor, is accepting applications for its Venture Fellows program through Oct. 31. Dynamo lays-out what it invests in and how they operate, right here. UPDATE: Fellows deadline extended to Nov. 15, 2020.
ALMOST everyone is invited to compete for grants from a $25MM fund created by the U.S. Economic Development Administration (EDA) to support entrepreneurial and innovation initiatives addressing the economic, health, and safety risks associated with the coronavirus pandemic. Applications due by Dec. 3, 2020. Release here.
MEMPHIS: The Musculo-Skeletal New Ventures Conference continues. Details. Trade story. Events hosted by MB Venture Partners and Epicenter.
PATHWAY Lending, the nonprofit CDFI based in Nashville and serving TN-ALA, is participating in the Truist loan fund supporting diverse and women-owned businesses, release here. Also, Pathway's Metro CARES Covid19 Recovery Grant program is outlined here.

THE Nashville Business Incubation Center has training programs -- some free to registrants -- right here.
NASHVILLE Emerging Leaders Awards (NELA), a project of the Nashville Area Chamber of Commerce's Young Professionals Nashville, named 2020 Finalists in 14 categories, listed here. Date of NELA Awards remains TBD.
AGLAUNCH (Memphis) and Knoxville Entrepreneur Center announced 8 bootcamp winners. They'll vie for slots in the AgLaunch365 Accelerator. Release here. Related AgLaunch here.
KNOX: 490 BIOTECH (Dan Close) and QUANTUM LOCK (Erica Grant) respectively won Judges' Choice and Crowd Favorite awards during Startup Day 2020 in Knoxville. Release here.
SHOCKWAVE MOTORS 3-wheel Defiant Roadster was the subject of our coverage beginning in 2015, which we updated in 2018 here. Co-founder John McMillian continues to press the case for a $107K raise via the NetCapital crowdfunding platform here. The business is based in Russellville, Tenn., east of Knoxville.

SOUTH Florida- and Nashville-based Bridge Connector, which offers software for integration of EHR and communications, has now raised at least $45MM, according to Crunchbase. According to CB, incumbent serial-lead investor Axioma is led by Howard Jenkins, the Publix founder whose investments also include Austin-based Medici, a telehealth play. A Bloomberg bio says Jenkins is a member of the Bridge Connector board and previously held the title chief strategy officer for the startup. CB identifies one other Bridge Connector investor, Tampa-based Jeffrey Vinik, who owns Tampa's Lightning (hockey) and Storm (arena football) teams. CB says Axioma/Jenkins' only exit has been Hyllion, which makes powertrains for commercial vehicles and recently IPO'd (HYLN). Earlier VNC notes on Bridge Connector here.
Click here for previous Venture Notes. Click here for all previous stories. VNC
. last edited 19 October 2020 1700
---