Today: ECD | IDB | Poll | JSCap | FINTOP | Split | FDRY | Pred | Aim | RDDT | RAM | King | VIZ | LOK | TBA | Alto | Linus | Ships | HES | Wes | Pret | Leop | Mod | CC | UpLine | BC | Emp | PID | Moon | Emb | CBI |
---
Bob Rolfe
FIRST Hurdle passed: As VNC reported here Aug. 6, both Launch Tennessee and state Economic and Community Development were scheduled for audits and Sunset reviews ahead of the recurring sunsetting of each agency's authorizing legislation. Though we understand the measure must now go to counterpart House and Senate Government Operations committees that will meet when after the General Assembly convenes in January 2021, the Joint Committee today passed a recommendation that both agencies be given four-year extensions, which would probably cover them into CY 2025. The session was streamed live. LaunchTN is a dba for Tennessee Technology Development Corporation, TTDC, created by state law in 1997 and chartered in 1998. Though addressed only briefing, the hotbox questions and most of the time allotted for today's session went to ECD, including concerns about trade with China (foreign direct investment), enforcement of rules governing corporate compliance with economic development incentives, the need to examine flaws in the TNInvestco program, while winding it down, and some administrative-process questions. The ECD audit report presented today is found at this link; and, TTDC/LTN's written responses to Comptroller questions are found here. Responding today were ECD Commissioner Bob Rolfe and TTDC/LTN Interim CEO Van Tucker. Rolfe is also chairman of the board of TTDC/LaunchTN and State ECD is TTDC's primary financial supporter. The session was chaired by State Rep. Jay Reedy of Erin, Tenn. (R-Dist. 74).
UPDATED: March 3, 2021 filings showed the raise had reached $4.3MM. ANTI-PANDEMIC startup IDBiologics in Nashville filed earlier this year for $3.5MM-goal capital raise, showing $3.1MM in. IDBiologics has since its formation allied with AstraZeneca, Batavia Biosciences and others for clinical development of antibodies that could be developed into therapies to treat COVID-19, Zika virus and other maladies. Some founders of IDBiologics are associated with the Vanderbilt Vaccine Center. Co-founder James Crowe MD said via LinkedIn in August, "A trial of a cocktail of our SARS-CoV-2 antibodies has begun." Associated with the company's filing, in addition to Crowe, were Charles Haines MD, Kenneth Kelley, Mike LeBarre. Separately, U.S. Secretary of Health and Human Services Alex Azar Esq. is set to be in Nashville today, visiting with VU/VUMC researchers who are focused on a potential COVID-19 vaccine and on a convalescent plasma therapy, according to The Tennessean. Azar is also scheduled to tour a SmileDirectClub facility that is producing face shields. A month ago, HHS announced it had provided funding for Nashville-based Aegis Sciences to expand the company's SARS-CoV-2 sample testing.
POWER POLL CEO Bruce Dobie today confirmed that tomorrow, Sept. 16 at Noon (Central), there's an open panel and Q&A program via Zoom focused on COVID-19 treatments and vaccines. No-charge signup, right here. Guests: Buddy Creech MD, director of the Vanderbilt Health Vaccine Research Program in Nashville; Nick Diamond JD, a health policy and market access expert with consultant Avalere Health LL, a sub of listed Inovalon Holdings (INOV); and, Calvin Smith III, MD, assistant professor of internal medicine at Meharry Medical College. Moderator: John M. Seigenthaler, partner at DVL Seigenthaler, a Finn Partners company focused on the southeast.
Dave Vreeland
JUMPSTART Capital Growth Fund I booked its first portfolio liquidity event, exiting the majority of its stake in 3-year-old Seattle-based Optimize Health (Optimize Systems Inc., successor to Pillsy Inc.), which provides software for remote monitoring of patient compliance. JSCap Managing Partner Dave Vreeland confirmed that the secondary-market transaction came with the startup's recent completion of its $15MM Series A, with investors led by United States Venture Partners, with support by OpenView Venture Partners, Bonfire Ventures and some of Bonfire's LPs. (Related SEC filing.) GeekWire recently reported on 3-year-old Optimize's previous $3.5MM Angel capital raised. Crunchbase documents a 2017 Seed round for Pillsy, here. In 2014, CEO Jeff LeBrun and then-cofounders began prototyping Pillsy pill-monitoring software and smart pill bottle caps that could send mobile pill-taking cues to patients. Also: Vreeland confirmed JSCap continues to hold interest in HIGI SH, which this summer completed a raise led by Ali Parsa's Babylon Health.
► FINTECH: Honcho, the Denver-based startup offering governance software for business leaders, announced it closed a $4MM Series A financing, led by Nashville's fintech VC FINTOP Capital, joined by investors and entrepreneurs including PayPal Co-founder Peter Thiel, Palantir Technologies and Founders Fund. Press release here. Prior FINTOP coverage here. Honcho CEO-Founder Anish Parikh. Honcho software monitoring creation of texts and flags word choices that could be interpreted as inappropriate or risky, and keeps a record of each alert and responses thereto. FINTOP General Partner Rick Kushel sourced the deal.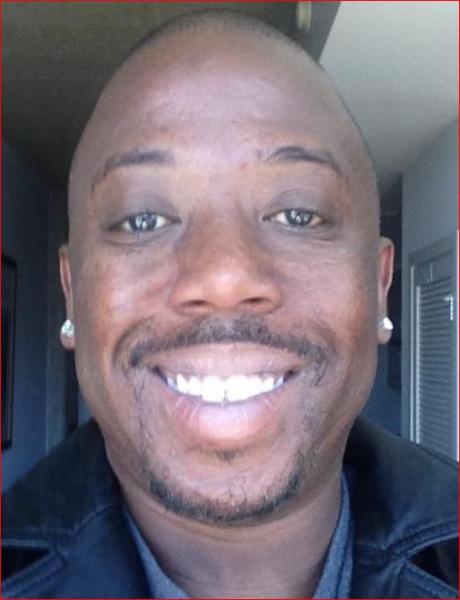 Marcus Cobb
FINTECH: Nashville- and Chicago-based Music-payments SaaS player Jammber Inc. is advancing its planned $10MM Series A, a Nashville investor familiar with the process confirmed for VNC. Prior to this round, Jammber (a dba for 8th Stage Inc., Dela.) had raised roughly $5.7MM since it was conceived by Founder-CEO Marcus Cobb, age 43. VNC research indicates the company has thus far not opted to retain an i-banker. The round's impetus may have been heightened by Jaamber's recent unveiling of the Jammber Splits app for sharing royalties with individual members of a given creative team. Also, a year ago Jammber announced acquiring TuneRegistry, a music rights administration platform, from entrepreneur Dae Bogan. Cobb and Jammber were selected for Project Music at the Nashville Entrepreneur Center; and, Cobb and his company won Nashville NEXT Awards recognition in 2016 (Game-Changer) and 2019 (Entrepreneur of the Year).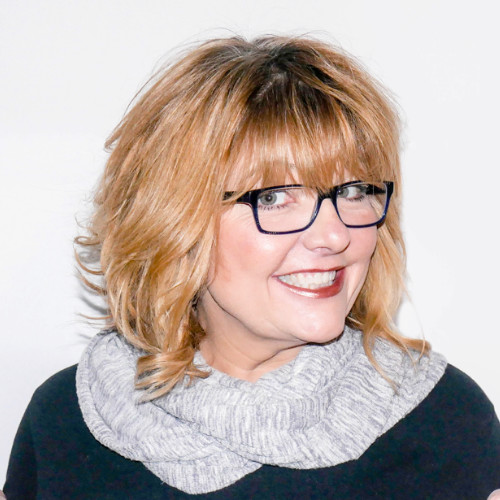 April Rider
MUSIC Row's Foundry Records LLC $702K raised, with attorney Edward Merrill of Bend, Ore., on the form D. Crunchbase's entry shows GM Cole Johnstone and VP Marcom-Promo April Rider's firm is in a strategic alliance with ADA Worldwide for the creation of the full-service independent record label. Original team member Mark Bright, producer, recently moved-on, MusicRow recently reported. Foundry is strategically allied with ADA Worldwide (Warner Music Group) for distribution. UPDATE: Oct. 8, 2020 - Merrill's further small raise here.
► PREDICTION Health Inc., the Nashville data and machine-learning startup co-founded by President, Treasurer and Director Pedro Teixeira MD PhD has filed on completion of a nearly $2MM raise, with entrepreneur and PoweredHealth owner Jim Sohr aboard as a director. The Delaware company's B2B software helps users capture and cogently integrate structured documention of clinician-patient encounters into appropriate records, to help improve the quality of care.
► AMETRYX THERAPEUTICS Inc. (Dela., successor to AGH Therapeutics), Nashville, filed for a $12MM raise, with about $3.5MM in. SEC records indicate the company has previously raised north of $6MM since 2015. Co-founder, President and CEO Matthew Gonda describes the company on his LinkedIn as "A development-stage biopharmaceutical company with unique cell-penetrating peptides providing a revolutionary approach to treating inflammation, the cause of many devastating diseases." Claridge Company principal Ray Pirtle is also on the Form D.
► RARE Disease Data Trust, the Nashville startup cofounded by David Connor and Kerry Hart, made another filing for a small raise, here. Focused on support of clinical trials related to rare diseases. VNC's previous RDDT notes here.
► RAMSTON DEVELOPMENT FUND I LP filed for a $28.5MM raise for real estate development, apparently including amenities-light programs that make urban-lifestyle shelter more affordable. The Ramston Capital site depicts projects in Brentwood, Nashville and Hermitage, and names Nashville Managing Partner Daniel McVicker and Partner Benjamin Byrd, and Dallas partner Steve Utley.
Carson King
► NOT ROCKET SCIENCE: Carson King, a 24-year-old Physics grad from Western Kentucky University, has made an initial filing for what may eventually be a series of hedge funds that he creates for himself or others, he confirmed in a brief VNC interview. His initial filing for Sistine Capital LP was for nearly $108K, with a total eight investors. He acknowledged much larger raises are likely to be undertaken. He's previously held paid research and fellowship roles with NASA Goddard and Harvard University's Smithsonian Center for Astrophysics. Along the way, he explains, he wrote an algorithm for the stock market and discovered his path forward.
► VIZION Inc. is apparently the most recent portfolio addition of Chattanooga-based Dynamo Ventures. Co-founder/CEO: Kyle Henderson. Co-founder/CTO: Tyler Hughes. Vizion investors include at least one Angel, Charley Dehoney, whose LinkedIn profile suggests he made his bet in August. Dehoney has also contributed content to the FreightWaves newsfeed. Vizion is a SF-based based data technology company serving the logistics and supply chain industry by collecting container and bill of lading data. Vizion filed Sept. 3 for a roughly $1.5MM raise, showing about $1.2MM in. DV Founding Partner Santosh Sankar was on that filing. Dynamo which registered its target-$20MM Dynamo Ventures Fund II LLC in Delaware in June 2019. Its Fund I attracted $18MM, as VNC previously reported.

► HAVENLOCK INC. of Franklin filed for a $1.5MM raise for the home security platform, with about $260K in. CEO is Alex Bertelli, former U.S. Army officer and in-theater combat air operations manager. Latest filing by COO Clay Banks. The 6-year-old company has previously received capital from Veterans Venture Capital, among other investors. VNC reported in June 2019 that the company had to that point raised $2.75MM in financing since inception and its Series A was underway. The company pitched on the "Shark Tank" television program in April 2019.

FINTECH: TENNESSEE BANKERS ASSOCIATION is among peers that have invested in Canapi Ventures funds that are seeking early- to growth-stage fintech companies, TBA President Colin Barrett confirmed for Venture Nashville, Sept. 3. Canapi announced launching the funds in January. Canapi made its first investment -- in Nashville's Built Technologies -- in 2019. Canapi release here.
Eric Satz
FINTECH: Nashville's ALTO Solutions has raised at least $16.8MM via six rounds for its platform that enables users to tap the IRA accounts to make diverse investments, including more than $5MM raised this spring. Most recently, on Sept. 3 Founder-CEO Eric Satz filed (and on Sept. 17 amended) Form C for a SAFE instrument, with a max at about $1MM, to be raised via OpenDeal Portal. The five-year-old company's C-filing showed about $80K revenue/sales for its most recent fiscal year; and, at the end of its most recent fiscal year, more than $4MM total assets; more than $3MM cash and equivalents; and, a headcount of 27. UPDATED Oct. 29, 2020: Satz reported tentative close at $1,070,000. Investors reported involved at various junctures include Moment Ventures, Fernando Potanza (Invariantes Fund), Nathan Doctor (Infinite Capital), Jefferson Family Office, Alumni Ventures Group, Sequoia's Scout Fund, Foundation Capital and Amplify.LA. Satz is co-founder of a venture firm -- Tennessee Community Ventures Fund -- that was capitalized by participation in the now-waning TNInvestco program; and, he co-founded, led and eventually shuttered then-Solidus-backed Plumgood Foods.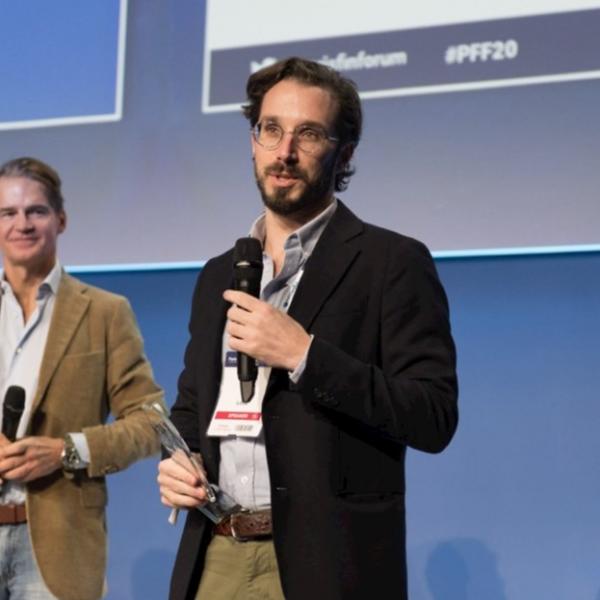 Matthew Nemer
FINTECH: MATTHEW NEMER of Nashville filed Sept. 2 with the SEC on his target-$1MM capital raise for Linus Financial LLC, showing $400K raised. In an Aug. 11 Linus press release, Nemer described his company as "a digital-first cash deposit account" (not a bank) with a platform that obviates the need for users to "self-custody" assets and requires no knowledge of cryptocurrency markets or distributed ledger technology. Transactions are supported by a growing ecosystem of digital-asset pools (lending/borrowing platforms and asset exchanges), with secure transactions supported by smart contracts and by the distributed ledger of Ethereum. It uses USDC stablecoins, which are issued by Coinbase and Circle. End-users only touch traditional U.S. dollars. Nemer's LinkedIn here. The Linus site is here.
► SHIPS-A-Lot (Mach 7.4 Inc.), the Memphis-based 3PL fulfillment warehouse company supporting e-commerce and crowdfunding fulfillment, raised an undisclosed amount of private-equity capital, according to a recent release from i-banker Generational Equity. The company integrates with Shopify, Amazon, BigCommerce and eBay. An Ohio company founded by twin brothers Max and Zach Zitney and co-founder and former tech lead Zach Lukaczek.
► SPINUP: PE Nautic Partners (Providence) announced that its Knoxville spinup, HES Facilities LLC, is led by entrepreneurs whose businesses it has backed for years: Chairman Buddy Helton and President-CEO Charlie Spencer. In the course of standing-up the newco, Nautic also backed acquisition of SMS LLC. The goal for the HES platform is to operate as a consolidator of custodial and maintenance service businesses focused mainly on K12 and postsecondary education markets. Helton began business in the sector 40 years ago.
► SPINOUT: MATT RETTICK now leads Franklin-based Wesley Mutual LLC, a spinup from Wesley Financial Group LLC, which is led by Founder-CEO Chuck McDowell. Wesley Mutual will offer final expense and life insurance coverage. Wesley Financial helps people get out of timeshare real-estate contracts and was recently ranked 203rd among the INC 5000 fast-growing U.S. companies. The company's release said, in part, "Prior to joining Wesley Mutual, Rettick most recently served as President of Cool Springs Financial Group, LLC, the nation's leading premium financing life insurance agency. Previously, he founded and funded two registered investment advisory firms, Brookstone Capital Management and Virtue Capital Management, as well as a broker dealer, Center Street Securities. He was also the founder and CEO of Covenant Reliance Producers LLC, which later became Virtue Advisors." His LinkedIn profile is here. The companies' PR is handled by Alday Communications, in Franklin.
► AUTOTECH: MEMPHIS-based Preteckt filed early this year showing $1.6MM raised toward its $4MM Seed goal for the next-gen machine learning to support auto/fleet diagnostics, bringing total raised thus far to $6.4MM, according to Crunchbase. CEO Krish Inbarajan. VNC research indicates outside investors include VC Innova Memphis (Jan Bouten); VC Las Olas Venture Capital (Dean Hatton); 500 Startups; XG Ventures; StartCo; and, SF-based Comet Labs. Co-founders: Ken Sills, Peter Bassa, Peter Kucharczyk.
► KNOXVILLE-based Leopard Health, dba UltaCare, told the SEC it raised $1.5MM. It's led by Centennial, Colo.-based CEO Ben McElhiney, whose LinkedIn says his other interests include healthcare-centric roles with boutique investment banks. VNC research suggests UltaCare Medical provided geriatric care in multiple states; and, it seems it was previously controlled by Dandridge-based Eric Hasemeier MD.
► ALPHARETTA-based ModifyHealth has raised a total $4MM according to Crunchbase, including its latest $2MM round, led by Nashville Capital Network, for which Managing Partner Chase Perry takes a seat on the board. Founder-CEO: George "GB" Pratt. The company delivers prepared meals prepared in-line with clinical diet plans for patients with IBS, IBD, celiac disease. Its app and collaterals facilitate registered-dietitian support and other requirements.
► CLARITAS Opportunity Fund VI LP filed on completion of its roughly $8.2MM raise, showing Claritas Capital execs Theresa Sexton, Don McLemore and John Chadwick on the filing. Sexton was also on a filing for long-time Claritas portfolio company Oasis Group Holdings, which is parent of the SnagASlip boat slip reservation app.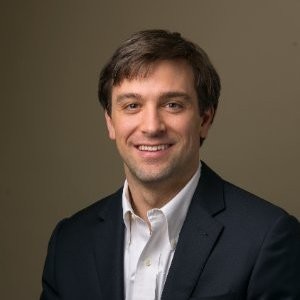 David Thorpe
► UPPERLINE HEALTH, based in Nashville, offers healthcare and related services focused on lower extremities (including vein) care and wound care, and is backed and apparently controlled by PE Silversmith Capital Partners of Boston, according to Crunchbase. VNC research suggests Upperline's total capital employed since its founding four years ago is north of $40MM. Silversmith's Nikhil Marathe is a board observer. The company pursues both M&A and de novo markets, related news here. CEO: David Thorpe.
► BRIDGE CONNECTOR, the Nashville healthtech interoperability company, raised a $25.5MM Series B, led by incumbent Axioma Ventures (Green Bay, Wisc.) bringing to $45MM its capital raised since inception in 2017, when it was founded by CEO David Wenger. Its 2018 Series A was also led by Axioma Ventures. Gartner recently dubbed Bridge Connector one of its latest batch of Cool Vendors. Previous VNC Bridge Connector mentions.
► EMPOWER LOCAL is a marketplace for hyperlocal publishers and brand-builders, created by CEO Steven Buhrman and community publisher and marketer Steven Ludwig, who is the startup's executive chairman. They've filed to pursue a $500K raise.
► PASS IT DOWN, Chattanooga, reported earlier this year raising $870K toward a $1MM goal. Founder/CEO: Chris Cummings. Though originally consumer-oriented, the company has in the past 18 months or so become focused on institutional and corporate customers that need robust touchscreen and online exhibits. Previous VNC coverage here. Crunchbase pegs the company's total raises at $1.1, thus far.
► MOONLIGHT VENTURE GROUP is Michael Weinberg's latest entry to his LinkedIn profile, which seems to track toward toward Music-Entertainment, and is the vehicle for a planned $400K raise, according to a pre-Covid19 filing. Earlier, the Nashville-area digital-media creative was with CAA, among others.
► EMBOLD HEALTH filed Aug. 24, 2020, updating its targeted raise, well north of $22mm, including conversion of debt, story here.
► NASHVILLE financial sector professionals Jeffery McGruder and Corey Hammonds filed to raise $2.6MM, with $250K in for issuer CB Investment Holdings LLC. VNC research suggests the raise is to fund prospective acquisition of an existing business. The entity was registered in Tennessee in mid-2019.
Previous editions of Venture Nashville's Venture Notes, right here ...early VNC stories, right here. VNC

. last edited 1140 16 Sept. 2020
---