STATE-chartered Tennessee Technology Development Corporation (TTDC) has begun preparing for a Sunset hearing that is to be undertaken to determine whether or not the nonprofit doing business as Launch Tennessee would continue operating beyond the current June 30, 2021 terminus of its state mandate.
Asked by Venture Nashville what preparations Launch Tennessee might be making for the Sunset-review process, a TTDC/LTN spokesperson this morning confirmed, "LaunchTN received notice from the Office of the Comptroller of Sunset hearing, which is yet to be scheduled, along with a questionnaire to be completed and returned to their office. LaunchTN is currently preparing answers to the questionnaire to be submitted by the deadline," which deadline the spokesperson did not stipulate.
The Tennessee Department of Economic and Community Development (ECD) is also set to Sunset on June 30, 2021, with a legislative review of its status preceding that milestone.
ECD Legislative Affairs Director Grant Minchew said this afternoon, "We are awaiting additional instruction from the [General Assembly's] Joint Government Operations Committee to determine when our initial hearing will occur. I expect the initial hearing, where the committee recommends the length of the Sunset extension, to be scheduled in the coming months. Following our Sunset hearing, we will appear before the House and Senate Government Operations Committees during the 2021 Legislative Session as the committees vote on the legislation that extends the Sunset date. Long story short, we're waiting for the legislature to tell us when our initial hearing will occur."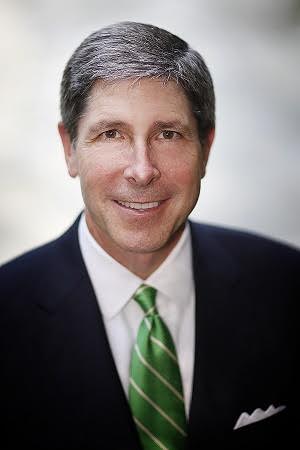 ECD's Bob Rolfe
ECD Commissioner Bob Rolfe is chair of the TTDC/LaunchTN board of directors. ECD has been TTDC/LTN's primary benefactor since its inception in 1997.
The inauguration of the ECD and TTDC/LTN Sunset audits and review processes comes as this and other State governments wrestle with intertwined recessionary and public health challenges of what seem historic proportions.
Approaching the Sunset review process, it seems impossible to predict whether the review might terminate, sustain or significantly change the nonprofit's mission and-or its funding.
Note: Originally, the TTDC/LTN mission described by the General Assembly in 1997 was more heavily weighted toward innovation and technology commercialization --as reflected in a verbatim passage from the governing law in 2015, as cited in this 2015 story.

In contrast to that language, current authorizing language in the Tennessee Code significantly elevates promotion of entrepreneurship over the advancement of commercialization, as shown today here.
There are many other ponderables in all this, of course, and it may be a year from now until we learn whether or not that change in mission emphasis will be revalidated by the legislature, directly or indirectly.
The recent state-revenue downdraft has already cost TTDC/LTN $3MM in funding that was to have gone to matching funds to bolster applications from Tennesseans for federal SBIR-STTR grants.
In addition, ECD and TTDC/LTN have been ordered to identify a further 12% reduction in their budgets. That 12% is now sequestered in some manner, though Commissioner Rolfe said during Launch Tennessee's July board meeting that, if economic and revenue circumstances prove conducive, there may be opportunities to enter discussions with both legislature and governor about reinstating some or all of that amount.
During that July meeting, Rolfe also noted that the TTDC/LTN board of directors includes members of the General Assembly who recognize the value of TTDC/LaunchTN.
Rep. Patsy Hazlewood
The elected officials holding seats on the board are members of the legislature's Republican supermajority: Rep. Patsy Hazlewood (R-Signal Mountain, Vice-chair, House Ways and Means); Rep. Susan Lynn (R-Mt. Juliet, Chair of House Ways and Means); and, Sen. Bo Watson (R-Hixon, Chair of Senate finance, ways and means). The list of all directors is here.
Altogether, TTDC/LTN expects to live within a FY21 budget of nearly $3.5MM, down 43% from its actual FY20 of $8.1MM, assuming no further cuts are mandated.
Management recently reported to its board that as-of June 30, 2020, TTDC/LTN had about $760K operating cash, with unrestricted net assets totaling about $2MM. Its listing of liabilities included a roughly $250K Paycheck Protection Program (PPP) loan.
It also has some assets that are less liquid, as a result of investments over the years derived from its INCITE program, and from a small stake obtained long ago in Cumberland Emerging Technologies Inc., in Nashville. TTDC/LTN investment interests in early-stage companies have thus far been carried at nominal values, rather than marked to market.
With its resources, TTDC/LaunchTN offers a plentiful assortment of programs and other services. Those are best reviewed by using the nav-bar on its website.
As most readers will know, its biggest effort right now is to push local, national and international participation in its annual 36|86 Festival, which is built entirely with rich and varied virtual content. More on that here.
As of June, TTDC/LaunchTN had 14 full-time employees, plus at times some paid interns; and, it had seven paid advisors and professional contractors, as well as ad hoc services vendors. Related coverage here.
In recent years, CEOs recruited to the top post have on average received about $200K per annum, total, including taxable and nontaxable compensation, according to recent years' Form 990s.
TTDC/LaunchTN experienced expanded state and federal funding during the Administration of former Gov. Bill Haslam, and a measure of stability during early days of the Administration of Gov. Bill Lee, before competing state priorities and the pandemic-induced slump created more challenges for all parties.
With priorities understandably elsewhere, the Lee Administration has not yet overtly addressed some key commercialization, investment or related issues we raised with then-candidate Lee during his campaign in 2018.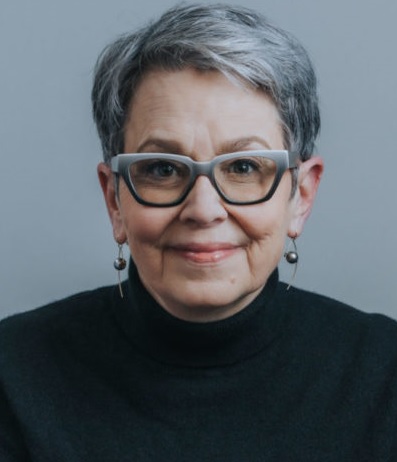 Van Tucker

Interim CEO
For the record, between October 2018 and April of this year, two successive TTDC/LaunchTN CEOs -- Charlie Brock and Margaret Dolan -- departed, and the board entrusted the agency's management to now-Interim CEO Van Tucker, its former COO.
Given that the nation and world are battling COVID-19 contagion, it is possible that the latest cycle of Sunset reviews and other legislative initiatives could reshape priorities among Tennessee governments, businesses, educational institutions, healthcare providers, and Tennessee families to greater extent than did the Great Depression.
Sunset review processes are guided by personnel working for Comptroller of the Treasury Justin Wilson Esq., in the Office of the Comptroller. The Comptroller is elected by the Tennessee General Assembly for two-year terms. Wilson was elected to his sixth term in the role in 2019.
VNC research indicates there have been no recent mentions of the long-standing Sunset issue during regular open meetings of the full board of directors of TTDC/LaunchTN. That said, we would note that most of TTDC/LTN's regular open board meetings are followed by closed executive sessions of the full board, and the board's executive committee is also periodically convened in private. Proceedings of these closed or private meetings are not publicly disseminated.
VNC research shows that since the Sunset review requirement became operational in 1977, dozens of state agency heads and regulators have been challenged regarding continued support of their organizations, and dozens of entities have been allowed to sunset.
In a number of cases, agencies' authorizations were allowed to sunset. Then, during the ensuing protracted period before an agency's existing funding was exhausted, the agencies' management teams were able to regain legislative reinstatement. Related resources here.
The Comptroller's website explains, "When an entity reaches its termination date specified in statute, the subcommittees of the Joint Government Operations Committee hold sunset public hearings. The subcommittees review and take action on sunset audit reports and agency responses to questions issued by Comptroller's Office auditors to determine whether the entity should be continued, restructured, or terminated."
Those subcommittees will apparently have access to any TTDC/LTN and ECD responses to the Comptroller's questioning. VNC research also indicates that formal audits of TTDC/LTN and ECD are likely to be provided by the Comptroller to the Operations Committee subcommittees.
Routinely, TTDC/LTN has been audited several times during the nearly 23 years since it was authorized by legislation in 1997, registered as a nonprofit in 1998, and became fully operational in 1999.
VNC is discussing with Administration press and open-records staff possibilities for obtaining further documentation on the Sunset review process, etc. This story will be updated, as warranted. VNC
. last edited 0729 7 August 2020
---